March is not just National Women's Month, it's also Women's Role in History Month, recognizing previously unknown female figures pivotal to Philippine history.
Today, Google celebrates one of these women, a key figure in the local Suffragist Movement: Rosa Sevilla de Alvero.
Known for her activism and advocacy towards the legitimization of women's right to vote and to education, Sevilla de Alvero was born on March 4, 1879 in Tondo, Manila. In her lifetime, she figured in local literature as a poet and playwright. She also dabbled in journalism as a writer and editor in various publications like Vida Filipino, Buhay Pilipino, Pajima de la Mujer of La Vanguardia, Taliba, El Debate and La Opinion. She also championed the oral tradition of Balagtasan or debate in poetic verse.
In 1900 at age 21, she founded the Instituto de Mujeres of Manila—now the Rosa Sevilla Memorial School—the first lay Catholic school exclusive for women in the Philippines. "The institute became a hotbed for progress under Sevilla's leadership—educating women on topics such as suffrage, vocation and Tagalog," reads Google's write-up accompanying Sevilla de Alvero's birthday doodle.
Sevilla de Alvero was foremost a suffragette, a woman at the forefront of the Suffragist Movement (1898-1937), which allowed for women to participate in politics, both as a voter and a politician.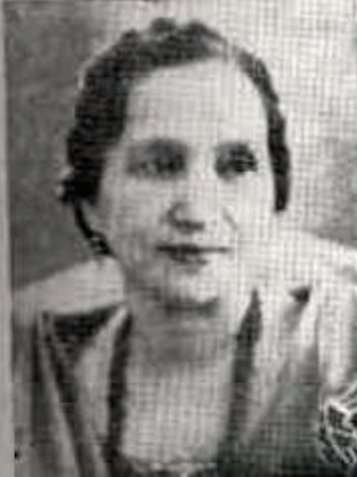 She, along with Concepcion Felix de Calderon, founder of the Asociacion Feminista Filipina; Constancia Poblete, founder of Liga Femenina de la Paz; feminist writer Pura Villanueva Kalaw; Paz Mendoza Guazon, the first woman to graduate from the University of the Philippines Medical School; Pilar Hidalgo Lim, president of the National Federation of Women's Clubs; and Josefa Llanes Escoda, president of the Girl Scouts of the Philippines, were monumental to the establishment of the General Council of Women. The said civic group advocated and lobbied for women's right to vote to be included in the Constitution.
Article V of the 1934 Constitution only allowed for women's suffrage if 300,000 eligible women will vote yes to it. On April 30, 1937, the General Council of Women managed to exceed the requirement. They rounded up a full 447,725 "yes" against 44,307 "no" votes. 
On September 17, 1937, Filipino women finally gained universal suffrage when the President of the Philippine Commonwealth Manuel L. Quezon signed it into law.
To this day, Sevilla de Alvero and her colleagues were credited for this historic decision.
She would have turned 142 today.