If there was one constant in my childhood, it was romantic comedies. I'd religiously watch "Sleepless in Seattle" and "You've Got Mail" on repeat when I was nine. I could recite pretty much every line from "Pretty Woman" by the time I was 11 and I was convinced my life would be a Julia Roberts film by age 12.
Through the media, most of us were taught that romantic relationships are the penultimate expression of love.
Nothing is better, more magical, and more important than finding "The One" and spending the rest of your lives together; in sickness and in health, for richer or for poorer, 'til death do you part. As children, we were brought up in the church of late 20th-century rom-coms, which had a profound effect on our generation—for better or for worse. And most of the time, it was for worse.
We can't pass it on to our kids. Here's why. 
An institution we can't escape from
From the media to our culture, romantic love is at the center of our collective consciousness. While there's no uniform template, the overarching idea of romantic love is still at the center of society. 
There are songs, shows, movies, documentaries, and all sorts of content that focus on romance and romantic love. Most of us have served as ring bearers or flower girls at weddings where our parents would sigh and dream of (or fear) the day it would be our turn at the altar—which is something we have very little control over.
The institution of marriage was taught to be the last rite that would cement our journey into adulthood. It's a highly regarded institution that shines the spotlight on romantic love as the ultimate celebration of life.
From infancy (where our parents would tease us with other literal infants and "set up" our future weddings) to adulthood (where our parents would ask us when we'll settle down), romantic love is an institution we cannot escape from. 
Giving credit where it is due
Aside from questions like these being annoying at family gatherings (no tita, I don't have a significant other), they overlook other types of achievements—not that marriage is an achievement, to be frank.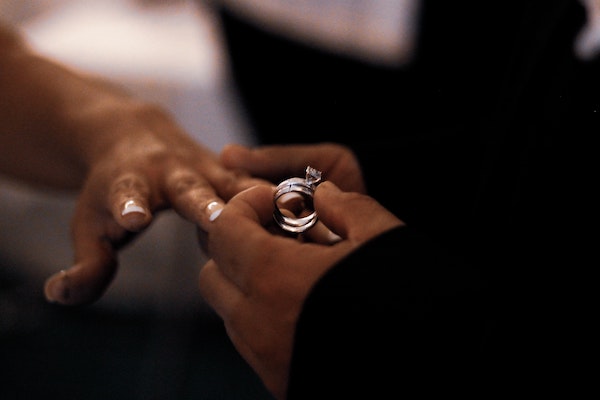 New jobs, promotions, graduating from school, and other things we should be proud of are relegated to the "oh that's nice" category when pitted against new relationships and marriage.
Doing the same thing to our kids is a disservice.
Instead of putting a premium on life events that they don't independently have control over, we should praise them for achievements they've worked on themselves. More than "landing someone," we should laud our children and future children for their personal accomplishments, which doesn't stop at the typical definition of romantic or professional success.
We should turn our attention to praising our kids for things like making new friends, discovering new things about themselves and developing qualities like kindness, compassion, ingenuity, bravery, and other intangible qualities that are essential for being a decent person. 
Other relationships are just as important
Aside from being proud of children for qualities they possess, we should also teach them that other types of interpersonal relationships are just as important. Friendships, for example, can bring you just as much fulfillment—or arguably even more—than romantic relationships. And just like romantic relationships, they also need care and maintenance to work and last. 
Don't get me wrong, being in love is great (or so I've heard), but we can't treat it like it's the best thing that's ever going to happen to us.
It doesn't just stop at friendships either.
We need to teach them that our relationship with ourselves, the people around us, and nature are also important connections to make and maintain in order to be well-adjusted people. While yes, romance and marriage can offer us fulfillment, it's not for everyone.
We can't otherize asexual or aromantic individuals who have a different relationship with love and romance, especially while they're still figuring themselves out in their early years.
Don't get me wrong, being in love is great (or so I've heard), but we can't treat it like it's the best thing that's ever going to happen to us. Life is filled with so many other wonderful things, and parents have the responsibility to teach their children just that.