Fake news is everywhere, and it's probably about to get even worse thanks to the presidential election next year. As a way to combat misinformation, Google News Initiative (GNI) will be hosting a free workshop on news verification. 
[READ:
Here's how you can check if a site is credible just by looking at it
]
GNI is a program by Google that aims to equip journalists with the tools to thrive in the digital space. Through leveraging technology, it aims to elevate and empower journalism and news organizations.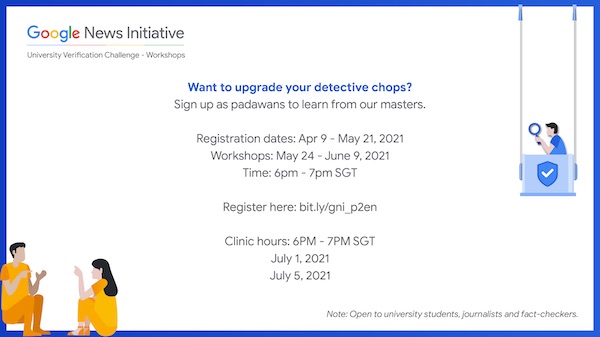 The University Verification Challenge Workshops are for journalists, students, and fact-checkers that want to refresh their knowledge and skills on handling and dissecting, and discerning between fake and actual news. The six-session workshop will tackle topics like the anatomy of false information, context checking, how to effectively search for information, examining sources, the essentials of geolocation, and the ethics of online investigation.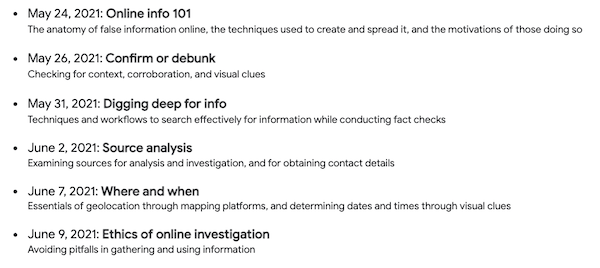 The workshop will be facilitated by certified GNI trainers and Eoghan Sweeney, a Berlin-based digital media consultant who has worked with media companies like the South China Morning Post and Deutsche Presse-Agentur to develop and establish verification and fact-checking operations.
The country has become a hub for false information, with troll farms and political pay-per-click companies raking in views. With one in four Filipinos relying on Facebook as their main source of news, misinformation has become a nationwide struggle. 
[READ:
How disinformation is a major symptom of a sick democracy
]
The workshop will run from May 24 to June 9 from 6 p.m. to 7 p.m. Manila time. Registration is open until May 21, and interested participants can sign up here.