The most outrageous quotes from Mocha Uson in the Senate Hearing for Fake News
Gentle reminder: We pay this blogger with our taxes
Oct 4, 2017
If you think you've had too much of Mocha Uson in your life and you're not someone working in the media on this wonderful Wednesday when the senior-government-official-slash-blogger attended a hearing, then, please, keep your personal opinions to yourself.
Today, the Senate held a hearing on fake news online. And of course, since we're talking about fake news, we find the one and only Mocha Uson as the main attraction of the day. Now that everything has been said and done and the Senators, Presidential Communications Operations Officers, mainstream media officers, and Philippines' most controversial blogger finally had their showdown, we've collated some of the most memorable and, just, incredible statements straight from the horse's mouth.
In agreement with RJ Nieto's statement that anonymous political Facebook pages should be identified, she said this.
"Dapat po ay magkaroon po ng accountability."
Okay. Shall we start with you?
During her opening statement in the hearing.
"Andito ako para suportahan ang hearing na ito dahil ako po ay biktima ng fake news. (I am here to support this hearing because I was the victim of fake news, too)"
Aren't we all? 
While getting into a heated back-and-forth with Mr. Tordesilla of GMA about their fake news of her selfie in a Mosque while visiting Marawi.
"Hindi ko po alam kung ano po yung sinasabi niyong sources diyan, hindi po kayo accurate. (I don't know what sources you're talking about, you aren't accurate.)"
You keep using that word "accurate." I don't think you know what it means.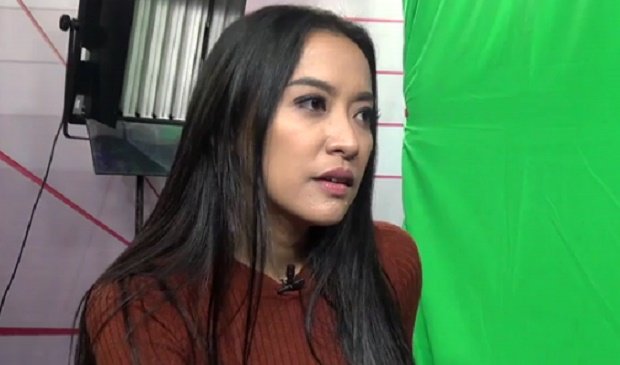 Again, in response to Mr. Tordesillas and in defense of herself regarding the reports of her selfie in a Mosque in Marawi.
"Pero Madam chair (referring to Sen. Grace Poe), hindi po iyon yung ibinalita nila, they assumed na I was taking a selfie…Maganda po ipapakita po natin yung video at mapapahiya po kayo sa sinasabi ninyo."
Um, okay.
When Senator Bam Aquino asked her if she ever asked for the side of the people she wrote discriminating posts about, this was the lady's response.
"Senator, with all due respect, hindi po ako journalist (I am not a journalist)…blogger po ako hindi po ako journalist. (I'm a blogger, not a journalist)"
That doesn't excuse you from vetting facts. Especially considering that you are a senior officer of the government which people expect to have all the available resources to validate information.
Furthermore, being a blogger isn't always an excuse. Other bloggers, most of them actually, have and practice ethics when publishing their posts. Don't excuse your laziness by insulting other members of your field.
When she didn't want to answer Senator Bam Aquino's inquiry whether she has ever given the courtesy she demands from mainstream media. 
"I have the right to, against self discri- against self-incrimination. Pasensya na! (Forgive me!)"
No Mocha. You are not forgiven.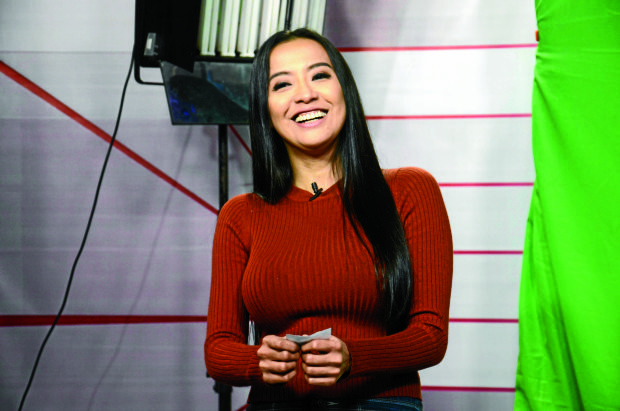 "Are you aware that you're a senior government official? That you're not an ordinary blogger anymore?" Senator Trillanes asked her.
She answered with, "Yes, sir."
Is that your final answer? Would you like to call a friend?
After Trillanes showed the room a handful of slides exhibiting fake news that the blogger has shared and/or posted, this was Mocha Uson's explanation.
"Yung tungkol po doon sa Brazil, shinare ko po yun at hindi ko po sinabi na sa Pilipinas po nangyari yun. (About the Brazil post, I just shared that, I never said it was in the Philippines.) I just shared the sentiment doon po kay Peter Tiu Laviña na nakakalungkot po na nangyayari yung mga ganitong bagay sa Pilipinas po. (I just shared the sentiment to Peter Tiu Laviña that it's sad that these things happen in the Philippines.)"
Technicalities, technicalities.
Once Trillanes has imparted all his suggestions and advice to Mocha Uson and the rest of PCOO moving forward. 
"I'm going to consider all his suggestions para sa approach ko sa pagba-blog, at kung naiwan ko nga po yung propesyon ko sa entertainment, yung pagsasayaw ko po para manilbihan sa bayan, I will consider your suggestion po sa approach ko sa pagbablog kung makakabuti po ito para sa bayan."
First: I would hardly call that dancing. Secondly: I would hardly call that service. Much less public service.
TAGS: Bam Aquino Fake news fixture Freedom of Speech Mocha Uson Senate Trillanes