If you're currently having sleeping problems, severe gas and bloating, skin allergies, or any combination of these issues, it may be time to take a closer look at your gut health.
ICYDK, gut health is essential in maintaining digestion and a good line of defense against diseases. Aside from exercising, drinking water, and resting, eating a balanced diet is important in maintaining the biodiverse landscape that is your gastrointestinal tract. 
As kids, we were taught that there's good bacteria in our stomachs (yes, like Yakult), but as adults, we need to understand just how important it is to take care of the good bacteria and immune cells that live in our gut.
Aside from helping us digest food and protecting us from diseases, research has shown that there are also links between gut health and mental health, which should make us care even more than we already do.
The fastest and easiest way to get a better grip on your gut health is by integrating good-for-gut drinks and food into your diet. Here are a few things that are good for your gut and your taste buds. 
Kombucha
If you're unfamiliar, kombucha is a fermented drink made with sweetened tea. It's naturally fizzy and contains probiotics, which are known to aid digestion and help with gut health. While it's not 100 percent clinically proven to contain enough probiotics to make notable health-related changes, it's still better than chugging down sodas. 
Kefir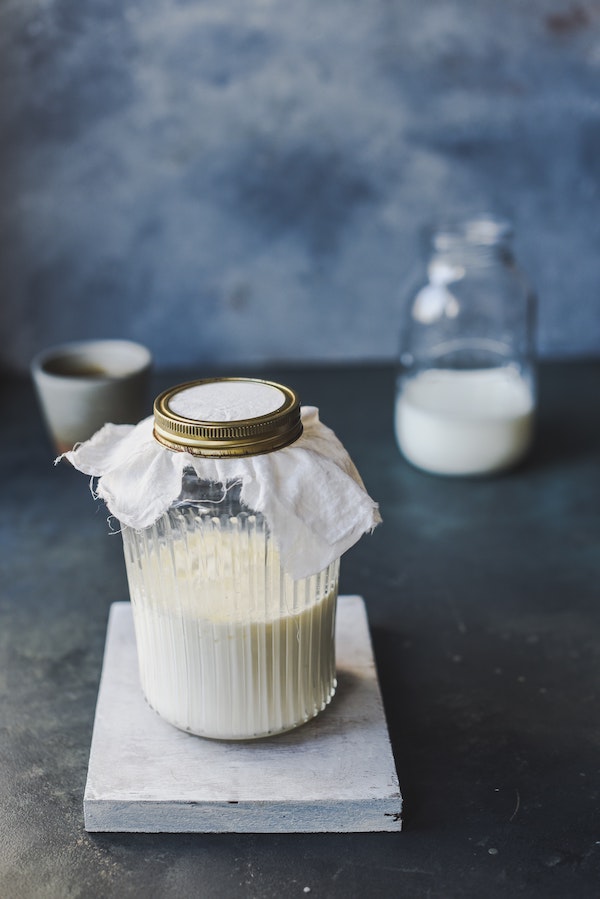 Kefir is another fermented drink that contains probiotics. It's made from milk that's been fermented and tastes a lot like drinkable yogurt. While kefir is traditionally made with cow's milk, there are also non-dairy kefir options available. And even better, you can actually make it at home. 
Bone broth
While we usually associate bone broth with soup bases and sauces, it actually has benefits that aren't just culinary in nature. Bone broth contains gelatine, which is a protein that helps food pass through the gastrointestinal tract. There are also links between bone broth and an increase in plasma production, which is one of the building blocks of collagen—the type of protein that makes our skin plump and fresh.