UP Diliman with its lush vegetation is a welcome respite in the bustling city, not just for people but also for the unique biodiversity it harbors. People craving public spaces sorely miss its exercise grounds, which remain to be closed off due to quarantine restrictions.
For a few lucky people who live in and near the campus premises, most roads are still accessible for socially distant walks. A fair warning though: If you walk at night, you might be blinded by the university's newly installed outdoor lights around its Academic Oval.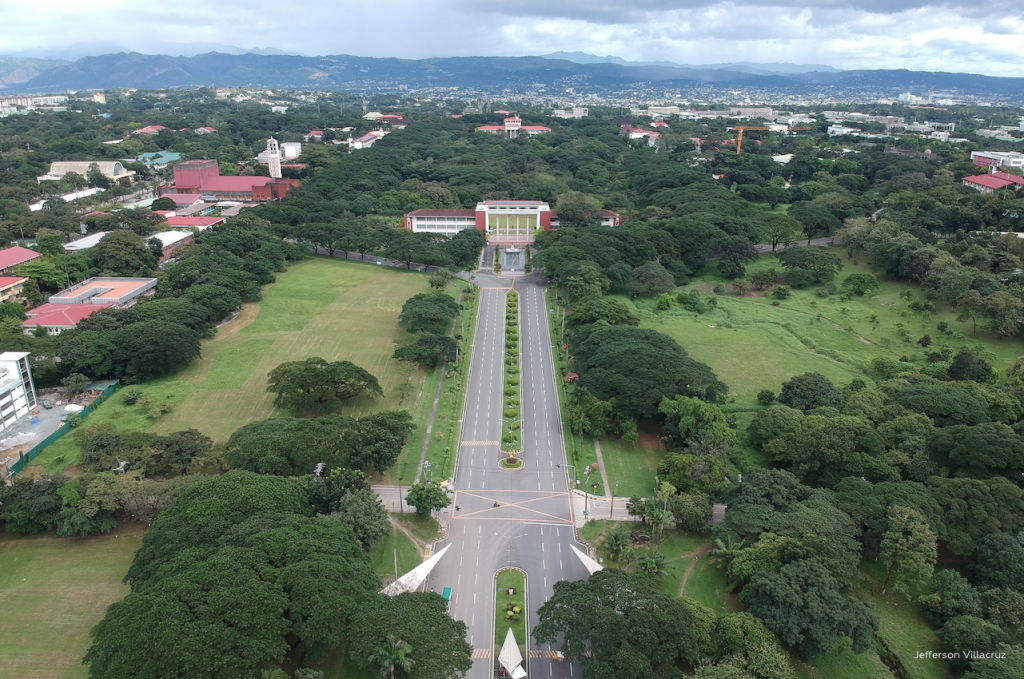 The UP Wild, a community dedicated to raising awareness on the importance of the campus's urban green spaces, thinks the lights may be a little too bright not just for humans but specifically for animals.
"The lamps around the Academic Oval have too many bulbs and their design scatters light to all directions," the group said in a Facebook post on Oct. 27. The resulting light pollution, it said, has a negative impact on the campus's fauna, which includes owls, fireflies, frogs, and other nocturnal animals. "The lights can confuse them and alter their natural behavior."
Other concerned members of the community also pointed out that excessive night light can disrupt the plants' photosynthetic activity.
According to the International Dark-Sky Association, an organization combating light pollution worldwide, artificial light can disrupt wildlife ecosystems in a variety of ways. Other than nocturnal animals, small insects can be led astray into the intense light, making them an easy target for predators. This in turn drastically affects the balance of the food chain. And as UP Diliman is home to various avian species, stark lighting can also disturb birds' migration patterns.
In lieu of high-intensity lighting, The UP Wild suggests the campus fit streetlamps with downward shades to diffuse light. The group added, "If their design allows, maybe the number of bulbs per post can be reduced or selectively turned on?"
Under the university's Sustainable Design Principles from 2013, accessible through the Office of the Vice Chancellor for Research and Development's website, there should be "proper nighttime illumination in open spaces, gates, pedestrian walkways and bicycle paths, as well as public artworks." Additionally, as part of its energy efficiency plan, UP uses LED for lighting fixtures.
Some commenters on The UP Wild's post, which has been shared over 200 times as of writing, speculate that the bright lights are intended for safety purposes, citing the incidence of mugging on campus.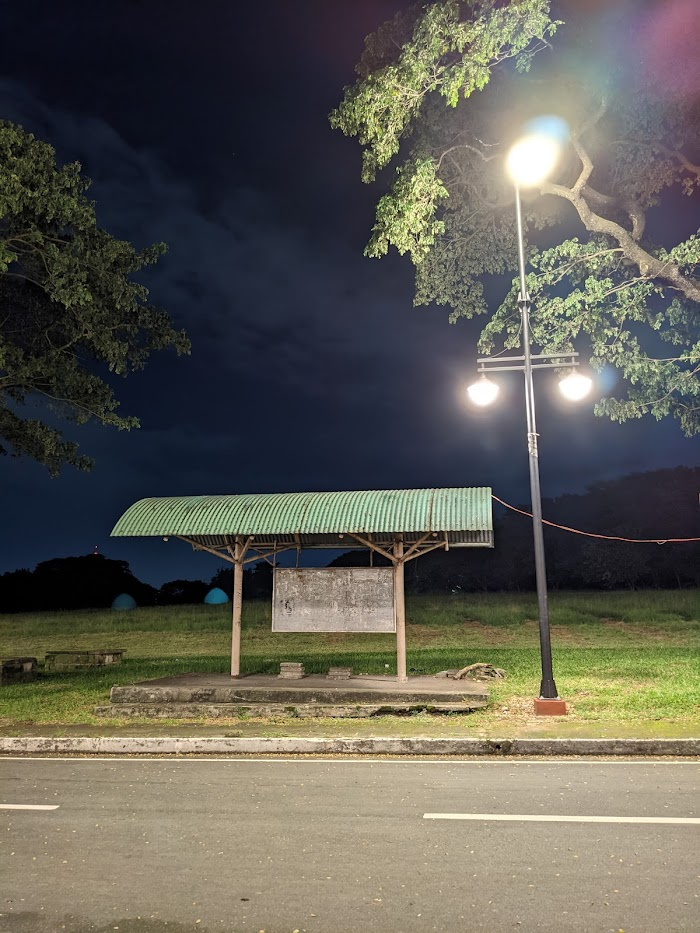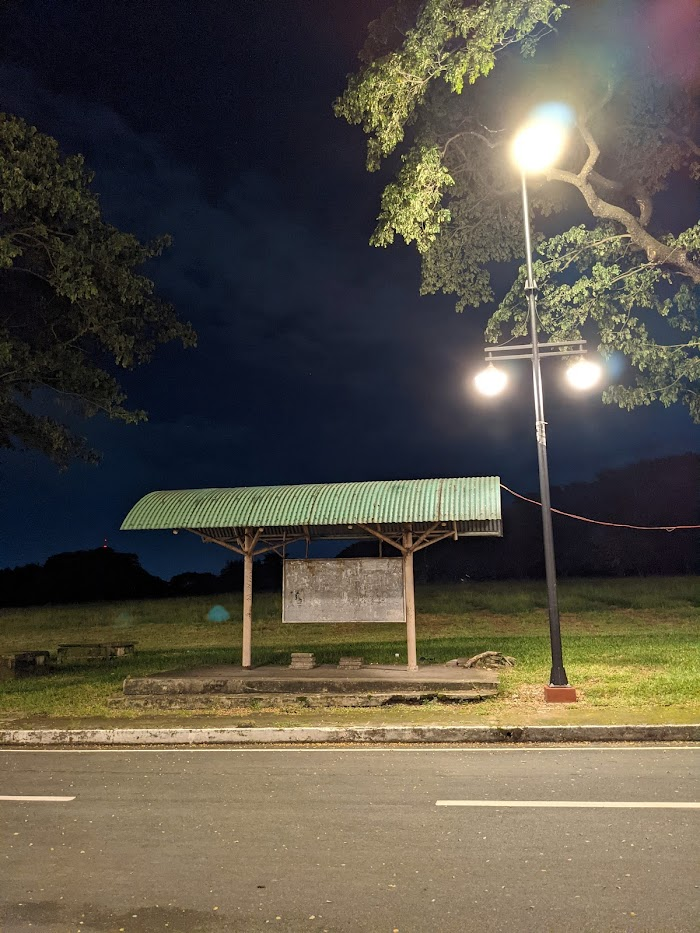 The photo of the brightly lit grounds in question was taken on Oct. 26 by UP alumnus Jediael Neri, who posted it on Twitter. He disclosed that he took it with a specialized phone camera setting adapted to night light. However, even in normal conditions and in real life, he said the light is indeed too bright.
In another photo of a portion of the Oval closer to Quezon Hall, Neri used the normal camera settings to show what little difference in terms of lighting Pixel's Night Sight has. He shared the photo with Nolisoli.ph and told us, "When I took the shot, it only took a split second for the phone to take the light in, which is pretty much negligible."
Upon seeing the photo, some members of the UP community joked, "Paano tatawaging 'Diliman' kung maliwanag na masyado?" (How can you call it Diliman (referring to its root word meaning dark) if it's way too bright?)