ICYMI: Apart from passports, locally released driver's licenses now have a validity of 10 years—for "good" drivers without any traffic violations at least. But if you are planning to renew yours for that sweet 10-year validity, you will need to take the Comprehensive Driver's Education (CDE).
According to the Land Transportation Office (LTO), a CDE certification is now required of drivers renewing their licenses as per Republic Act (RA) 10930 or the Land Transportation and Traffic Code.
The driver's license renewal course is available online through LTO's website. It includes educational videos for motorists as well as a primer on road safety, traffic rules, and regulations. Once completed, the applicant can take the evaluation examination online.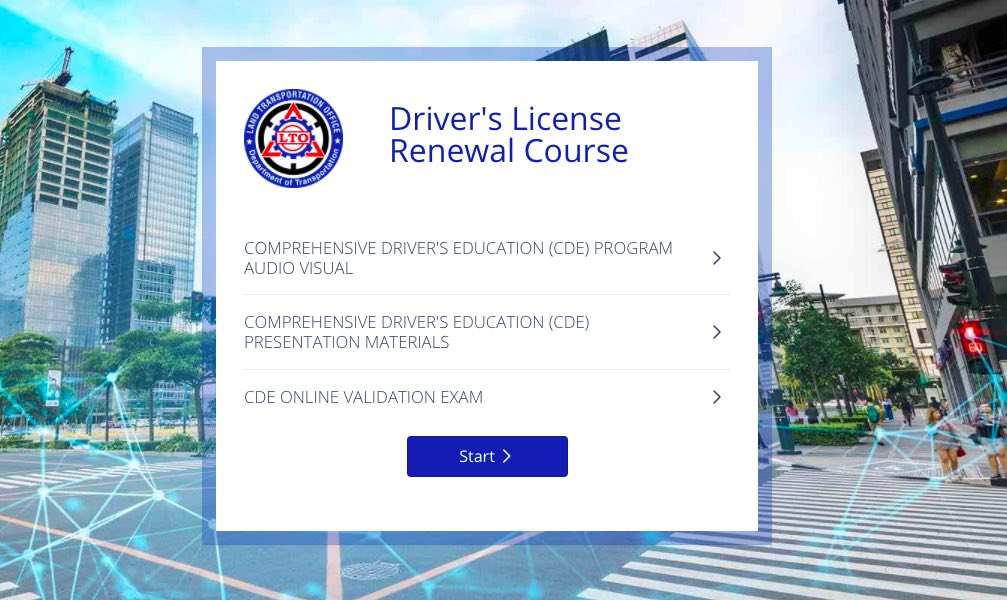 If you plan to renew your driver's license in NCR this week or sometime next month, chances are, LTO offices will already ask for your CDE certificate. LTO's Central Office-Licensing Section and the Quezon City Licensing Center will be the first to implement this new requirement this week. Other NCR offices are expected to follow on Nov. 3, while LTO offices outside Metro Manila have yet to release a date of adoption.
But back to those "bad" drivers with traffic violations. They can still renew their license—with CDE still required—but it will only last for five and not 10 years.
As for student permits, their validity has been extended until the end of this year. It's LTO's little gift to you considering the quarantine restrictions that might have gotten in the way of your learning.