Biking has taken off since the pandemic with the limited public transportation operations. However, road infrastructures are lagging behind to ensure that cyclists are safe on the road. These include, among others, the establishment of protected bike lanes and, of course, ensuring that vehicles don't obstruct these paths.
But one cyclist-friendly infrastructure that has yet to catch on locally is bike boxes. Signalized intersections—those with stoplights—are hard to navigate through for those who take on the road on two wheels. This is because they are at a disadvantage compared to motorized vehicles that cyclists are riding alongside. Often riders will find themselves sandwiched between cars, even large vehicles like buses and trucks. It is especially dangerous if cyclists are to take a left turn coming from an outside bike lane.
What are bike boxes?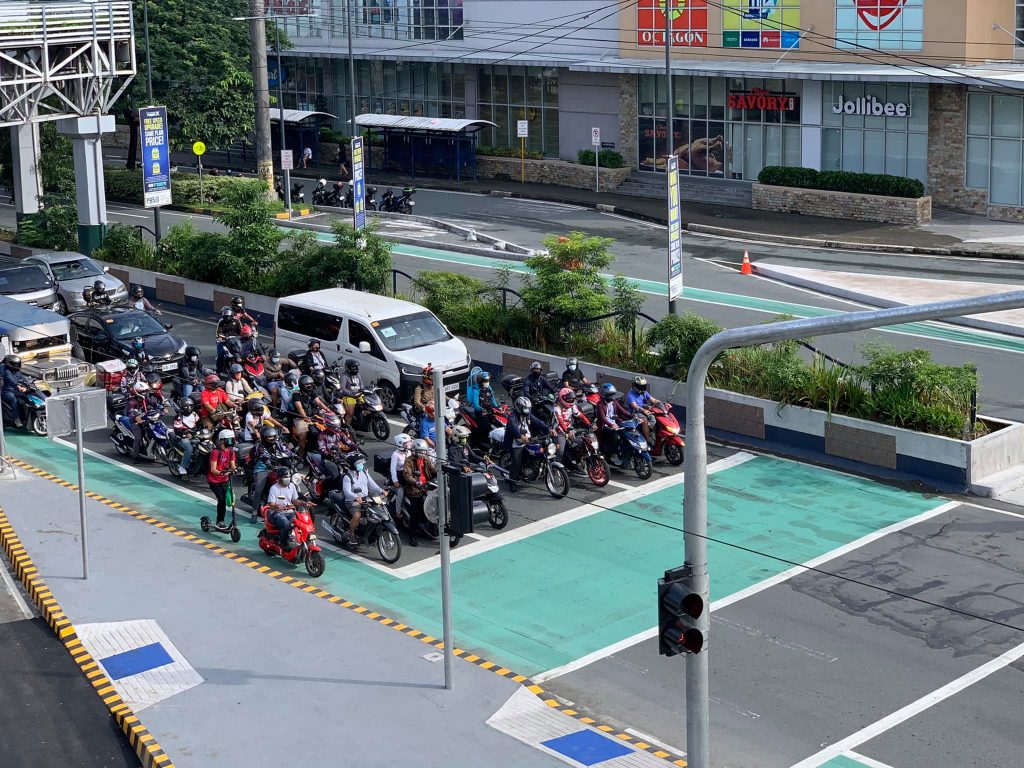 Bike boxes are designated areas in front of a signalized intersection that provide cyclists with a safe and visible way to get ahead of queuing traffic during a red light. These are usually green-painted lanes with a white border that extend from the bike lane to the inner lane, forming an inverted L shape.
Today, Sept. 13, Pasig City in partnership with Ortigas Land previewed what could be the first series of bike boxes in the city in Kapitolyo. Starting Sept. 15, the bike boxes will open to the public.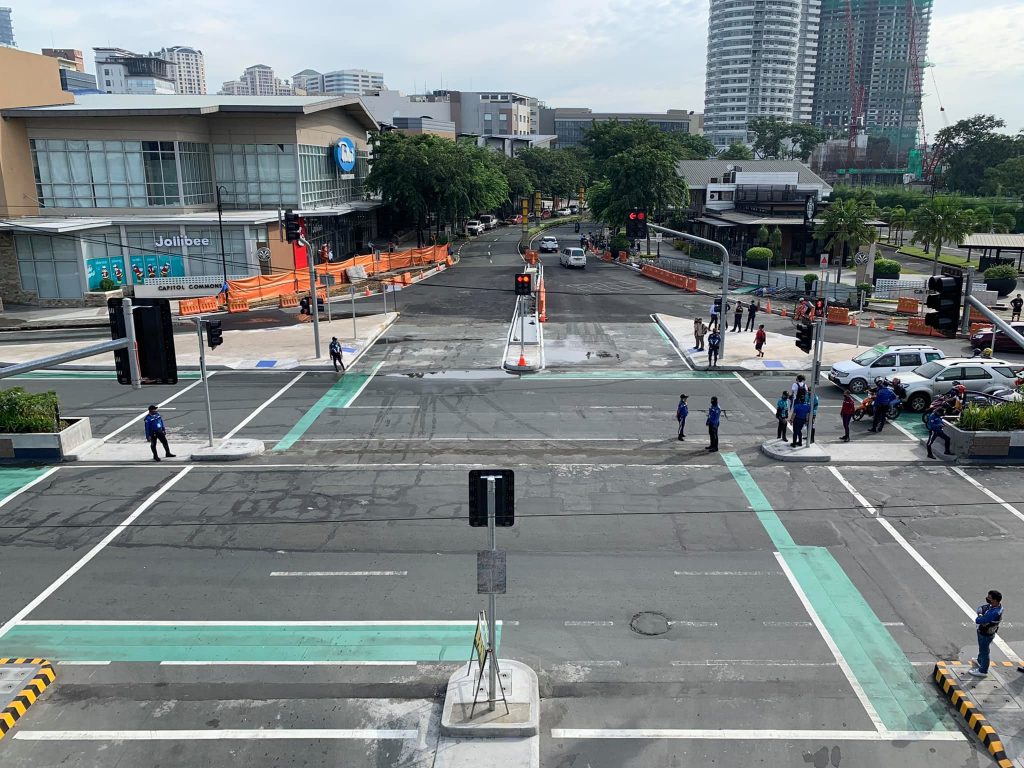 Along with bike boxes, the newly-opened Kapitolyo intersection will also feature at-grade pedestrian crossings and PWD ramps that are of the same elevation as the road to make it more convenient and safer to use.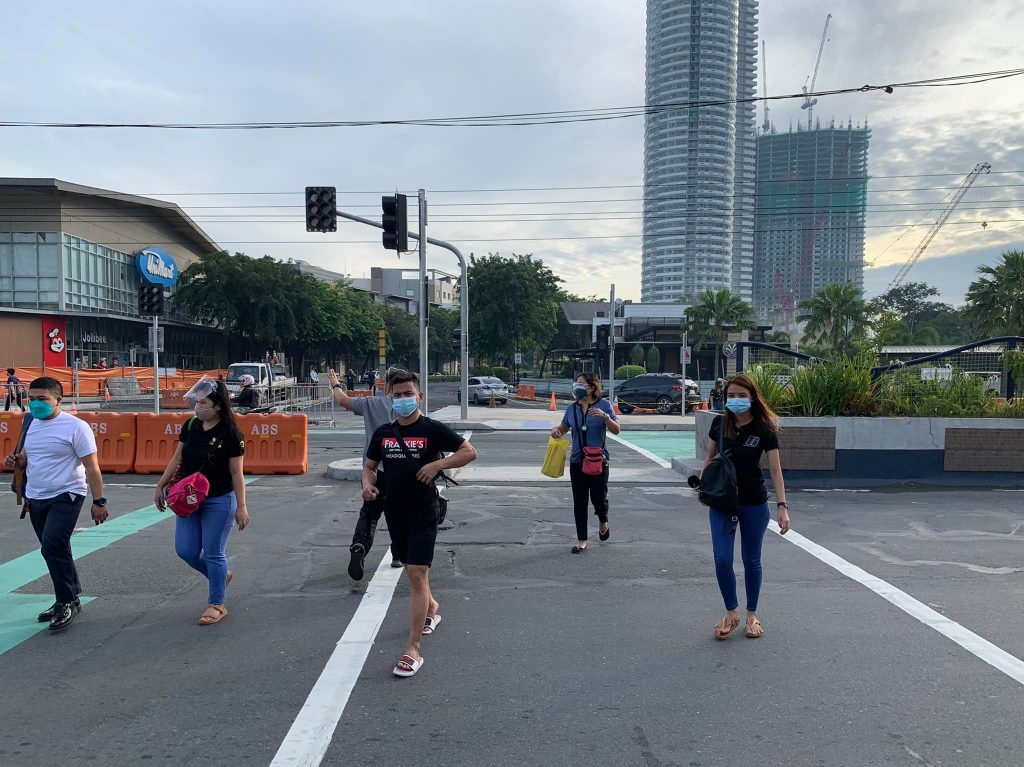 According to the National Association of City Transportation Officials (NACTO), an association of major North American cities and transit agencies, bike boxes are common features in biker-friendly European cities. The U.S. has also adopted these designated bike areas in major cities such as New York, Washington, and Boston.
Pasig has been an early adopter of bike-friendly infrastructures in Metro Manila. Last year, Nolisoli.ph spoke to Robert Siy, chief planner at Pasig City's transportation development and management office (Pasig Transport) about the city's plans and the future of mobility. He noted that the government's flagship "Build, Build, Build" program has nothing about cycling except for vague notions that some modern bridges will have bike lanes. He suggested, "Ideally, the BBB program should certainly consider making cycling a central part of the infrastructure development on national roads."