Can croissants be more French? It turns out, yes. If you make French toast out of it just like Butterboy's pastry gays Hilder Demetrio and Jayson So.
An architect and a doctor by profession, respectively, the duo started their laminated pastry business from a newfound passion for cooking over the quarantine. Jayson, who's always been a home cook taught Hilder how to cook, initially only recreating their favorite restaurant dishes. "And then one day, he told me 'You know what, love? I want to learn how to make croissants," Jayson said. And as a true gay who could, Hilder did.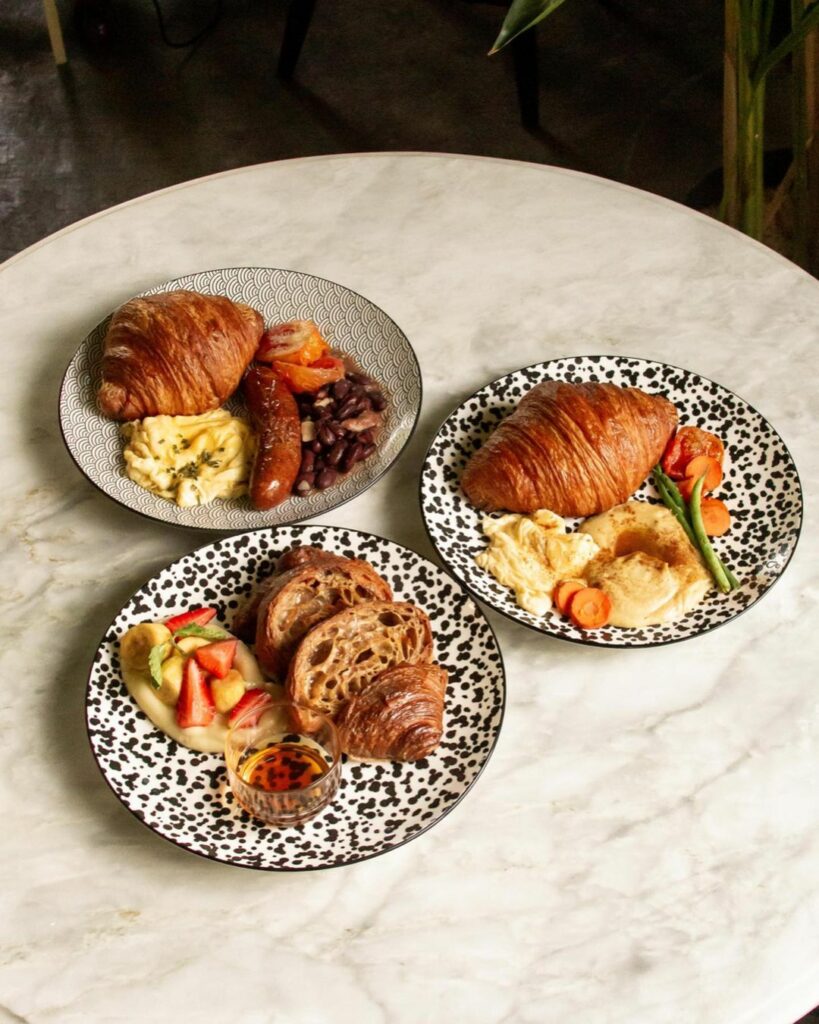 They started out in Sampaloc, Manila before moving into a bigger quarters in Quezon City, where they now welcome Butterboy fans for brunch every Sunday. And since the premiere of "RuPaul's Drag Race All-Stars All-Winners" in May, they have also been hosting drag brunch and merienda, featuring local drag queens. "Croissants and cross-dressing," Hilder cheekily described the event.
During those drag brunches and merienda, Butterboy serves pastries outside of those they sell online: croissants served alongside sausage and beans, mashed potatoes, eggs, and even a version of French toast using the laminated crescents.
It was a hit. And it still is with sold-out dates days ahead. Now, if you are among the sorry ones who keep missing the slots, worry not, as Hilder and Jayson share the recipe for their croissant French toast in our Comfort Kitchen: Pride Edition.
---
Croissant French Toast
Makes 2 servings
Ingredients
2 croissants, frozen and sliced crosswise
3 eggs
1 tbsp vanilla extract
1 tbsp cinnamon
50 g white sugar
50 mL whole milk
Splash of rum
Pastry cream or whipped cream, optional
For the sauce
50 g strawberries, sliced
2 bananas, sliced
10-20 g white sugar
Splash of orange liqueur or triple sec
Procedure
In a bowl, whisk together eggs, milk, sugar, vanilla, cinnamon, and rum.
Dip croissant slices into the mixture and soak for 3 to 5 minutes.
Line a sheet tray with parchment paper and lay soaked croissant slices on it.
Bake for 10 minutes in a preheated oven at 170 °C.
To make the sauce, toss the strawberries and bananas in a mixture of sugar and orange liqueur.
Take the croissant slices out of the oven and let them cool before plating.
Serve with pastry cream topped with fruit sauce.