At this point, we've all probably already done our share of revenge partying. After years of virtual drinking and partying, we're now back to flocking the old haunts—or the resurrections, relocations, and new spots on the block.
If you're done reliving the good ol' times with your favorite happy hour joints, or just looking for a new spot to add to your weekend rotation, here are three bar concepts we're loving in Quezon City right now.
78-53-86
2F Linear Building, St. Ignatius Village, 142 Katipunan Ave., Quezon City
78-53-86 first made it to our radar years ago as this quiet, intimate space where we can enjoy drinks and a vast collection of vinyl records. Now it has a new branch, less than a kilometer away from its White Plains location, and this time featuring CDs.
This is a perfect spot for those looking for a chill spot to enjoy some good ol' jazz while sipping your drink of choice. And speaking of choices, 78-53-86 has a lot. Aside from a decent coffee menu, they also serve up classic cocktails and a few special concoctions.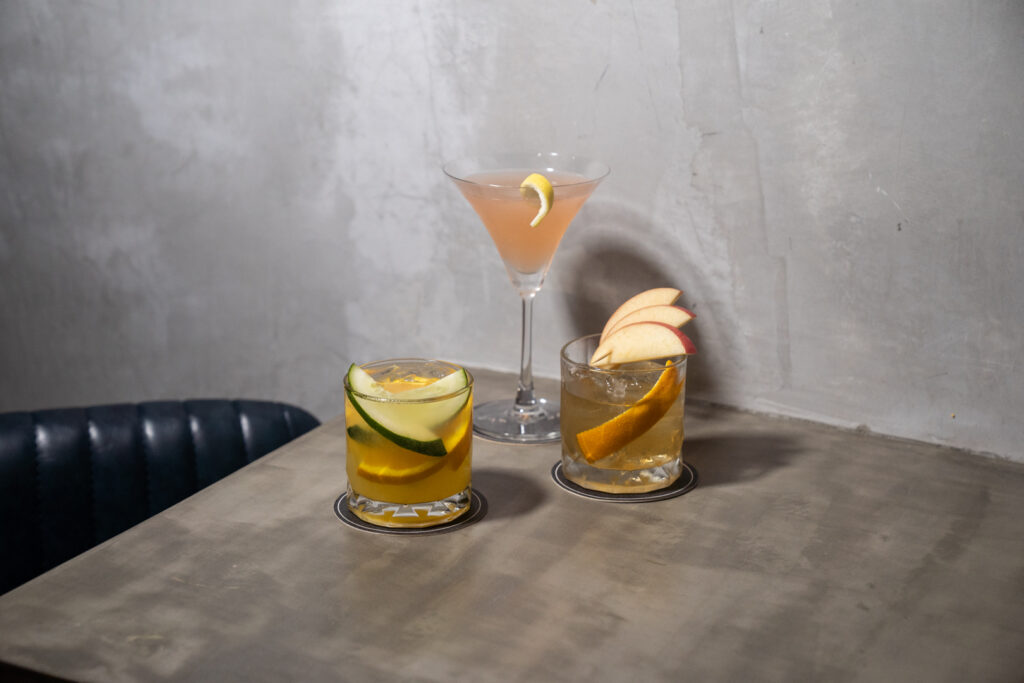 Their signature cocktail called In A Silent Way, mixes bourbon whiskey, Goldschlager, and orange liqueur for a golden drink that packs a punch. It comes topped with a crown of apple slices, which not only make the drink pretty, but taste great, too. (Nolisoli team experimented with dipping the apple slices in the cocktail. Chef's kiss.)
Phono
2 Sct. Rallos St. cor. Mother Ignacia Ave., Quezon City
Audiophiles will have a field day finding Phono. It's a hidden bar located between a ribs restaurant and a vinyl record store. You can dig for records before heading down to the bar. Each corner is filled with an eclectic mix of decor: a neon-lit jukebox, retro cassette tape players, funky lava lamps, disco ball—you name it.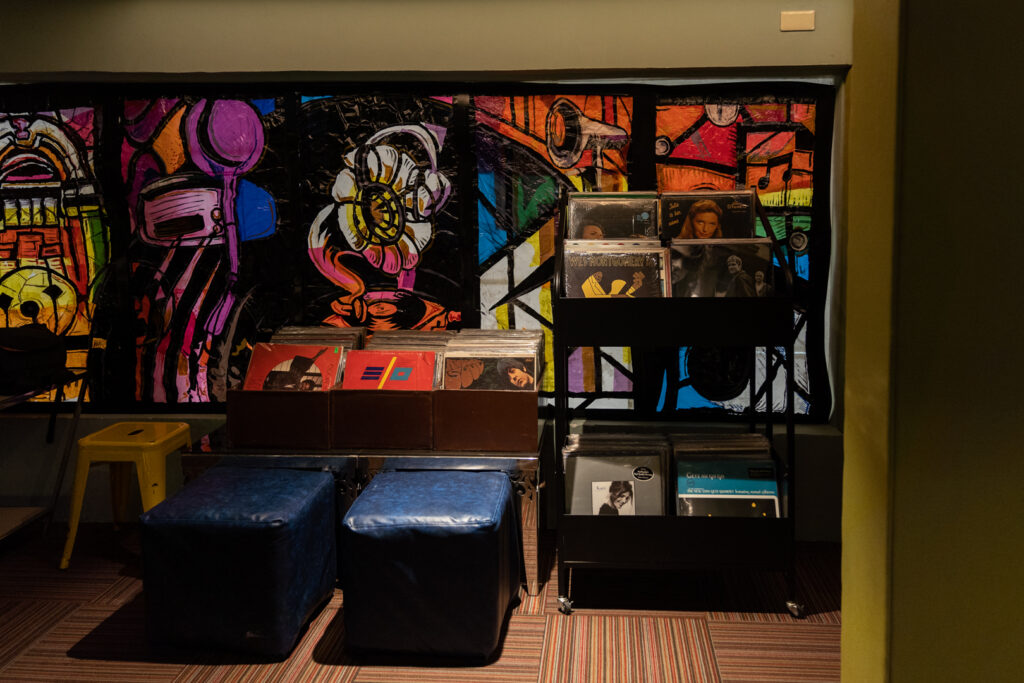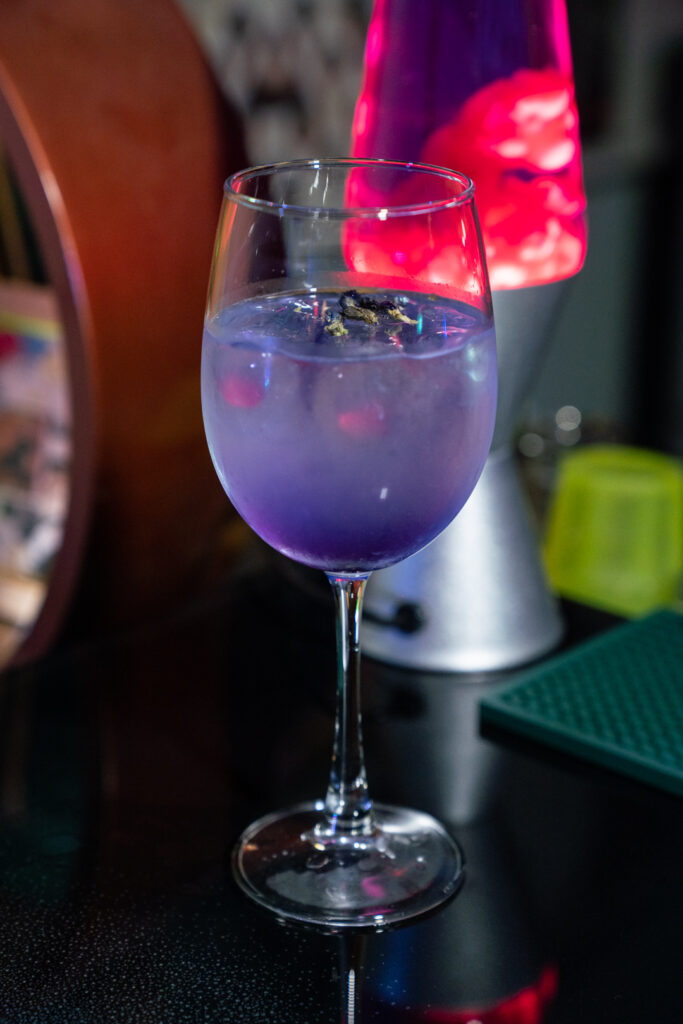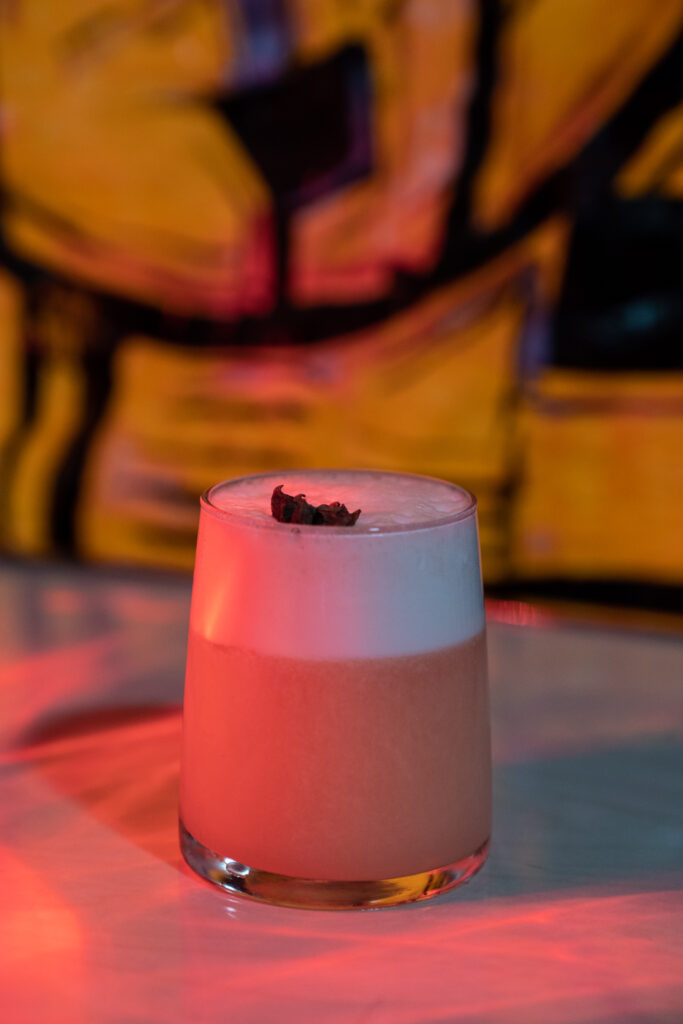 Phono has a relatively shorter drinks menu compared to the other bars in this list, but it covers enough of the bases to cater to various drinkers' preferences. A sweet-looking, sweet-tasting option is the Lady Day, a gin and lychee concoction tinted with butterfly pea. For something closer to the classics, try the Manila Sour, which has amaretto, bourbon, egg white, calamansi, and soda.
ReCraft
66 Broadway Ave., New Manila, Quezon City
Located above Craft Coffee Revolution, ReCraft is an intimate, upstairs attic-like space where you can enjoy a very unique selection of drinks. Flip through their book of drinks (yes, it's a hardbound little tome) and read through the witty descriptions to find your poison for the night.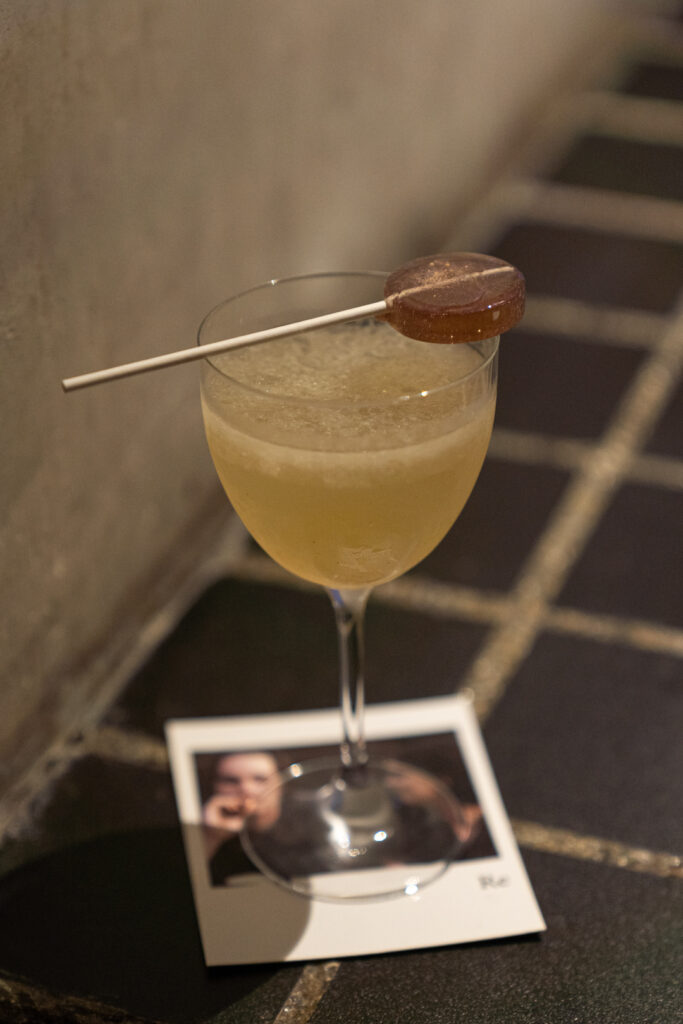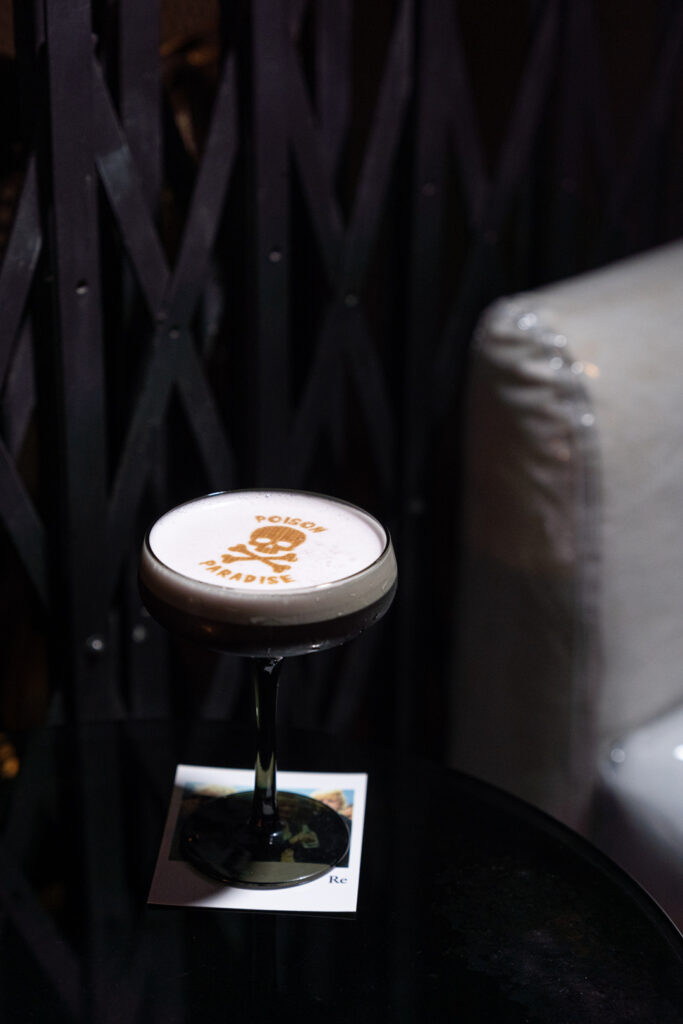 The presentation is just as enjoyable as the drinks themselves. Try Lolita's Dream, a refreshing mix of gin with lime, lemon, cardamom bitters, white wine, and tarragon syrup, which comes with a housemade lollipop. (Take a lick of the lollipop before sipping on the cocktail.)
If you're feeling a little daring, there's also a cocktail with ampalaya liqueur (and a cute slice of ampalaya, too) called the Dank Negroni. And for fans of smoked anything—or if you want the experience of going out for a smoke… in a drink—there's the Cuba Siempre, a mix of aged rum, overproof rum, tobacco tincture, cinnamon, and molasses.