As we live amid the climate crisis, political turmoil, and the effects of a pandemic, The Sandbox Collective's twin-bill staging of Duncan Macmillan's "Every Brilliant Thing" and "Lungs" could not have come at a better time.
Collectively presented under Sandbox Fest 2023, the two plays loosely integrate the Filipino experience and feature all-too-real conversations we may have had surrounding mental health, relationships, and the future of children we may or may not want to bring into the ailing (but still hopeful) world.
To make the material even more accessible, "Every Brilliant Thing" will also be presented in Filipino, translated by the National Commission for Culture and the Arts' 2022 Gawad Rolando Tinio Translator's Prize winner Guelan Luarca. Its Filipino version will feature Jon Santos as the narrator in his return to the stage. Meanwhile, Teresa Herrera and Kakki Teodoro will reprise their roles as narrator for the play's English version.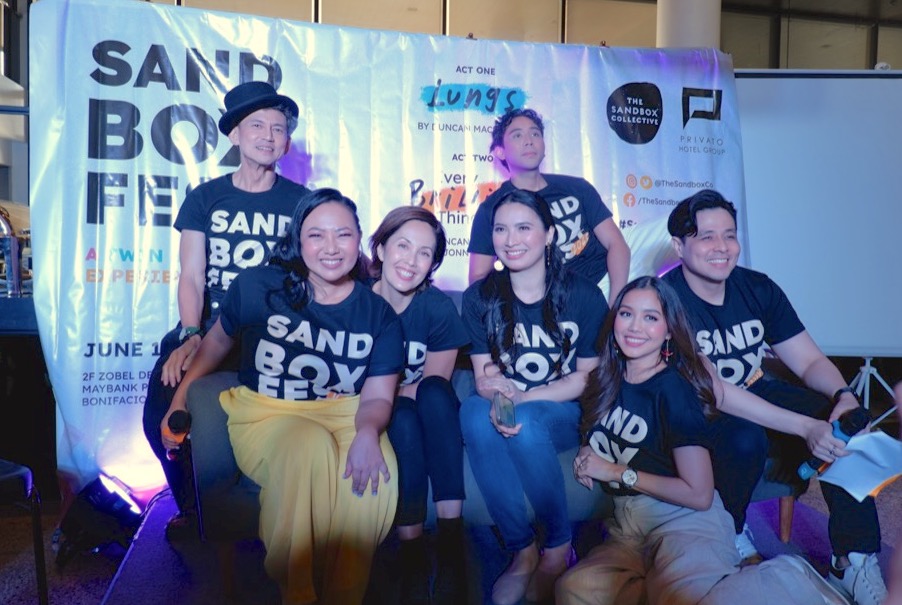 "Duncan Macmillan, for both plays, he's very specific, it was written in the published version of the plays that we are to set it in our own respective geographic locations, so we really adapted it to our national and personal context," said "Every Brilliant Thing" director Jenny Jamora.
"He really encourages localization and adjusting it to where it is set," The Sandbox Collective managing artistic director Toff de Venecia added.
"Every Brilliant Thing" follows the narrator as they navigate life impacted by the mental health struggles of their mother, which they coped with by listing down a thousand "brilliant things" that could make life worth living. The interactive play takes audiences through the narrator's life from childhood to adulthood, and opens up conversations about mental health, vulnerability, and hope.
[READ:
5 brilliant things about the one-woman play 'Every Brilliant Thing'
]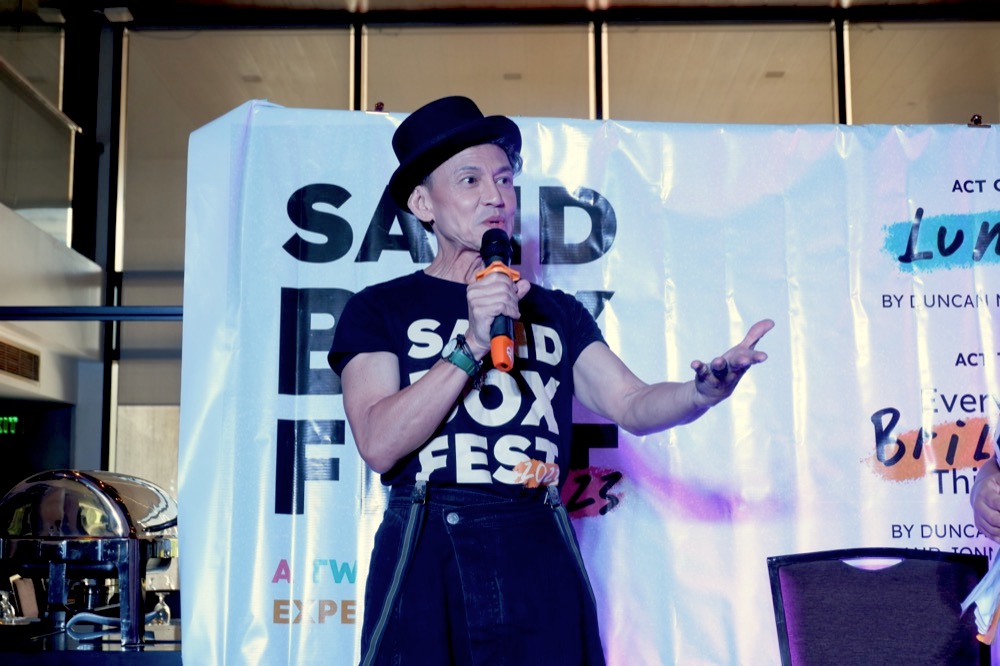 "Lungs," meanwhile, revolves around a couple deciding whether they want to have a baby, especially as they are faced with various factors: the climate crisis, the political climate, and their own readiness. Along with the characters, it lets the audience ask the questions for themselves, like "What kind of world are we leaving for the future generations?"
"Lungs" will feature Sab Jose and Reb Atadero, and Justine Peña and Brian Sy, and will be directed by Caisa Borromeo.
As part of the Sandbox Fest 2023's twin bill experience, theater-goers will be able to watch both plays in one day, with just one ticket. The show's first act will feature "Lungs" and the second "Every Brilliant Thing." There will be an intermission between acts/plays.
Sandbox Fest 2023 runs from June 17 to July 15 at the Zobel de Ayala Recital Hall, Maybank Performing Arts Theater, BGC, Taguig.