Mark Wilson doesn't believe in a signature style
Instead, the interior designer wants his designs to reflect his client's needs and personality
Apr 10, 2017
Bellas Artes Outpost's entryway in The Alley at Karrivin could feel womb-like to an art enthusiast. The gray hexagon-tiled walls go on through several uneven levels before opening to a 293 sq. m. space of natural light, concrete, and white—a fitting canvas that highlights the art it regularly exhibits. Following this vastness is a cerebral space that allows one to ruminate on the exhibition they've just seen. Here, the cement floor meets the blue, gray, and white hexagon tiles, with an entire wall at the end turned into a bookshelf in mellow coral red. At the center of the space are Isabel tables, made of repurposed narra and bleached through a multistep process.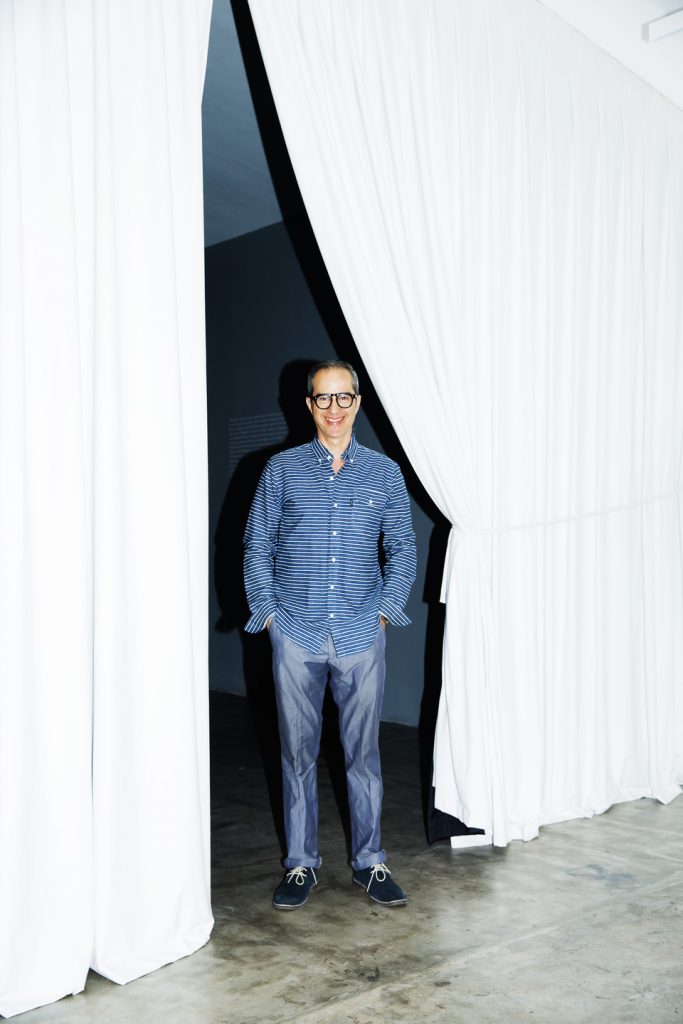 These are some masterpieces of interior and lighting designer Mark Wilson.
Bellas Artes Projects is the brainchild of art patron Jam Acuzar of New San Jose Builders, the company behind the famed Las Casas Filipinas de Acuzar. The project, founded in 2013, aims to support contemporary artists through residencies in its Las Casas campus, providing them space to experiment and collaborate using Filipino heritage-building and craft techniques. The Bellas Artes Outpost, built four years after, is the exhibition space for this contemporary art community. "Jam and I met through friends. She realized that I get the kind of contemporary art that she wants to do in Bellas Artes, and we thought, 'How do we use the output of the workshops [in the campus] in a way that will feel modern?' We had to align it with the values and mission of Bellas Artes Projects, because it's more progressive than what's done in Las Casas," Wilson says. This is the kind of approach that sets him apart: a cognizant understanding of his clients expressed through visual perspective.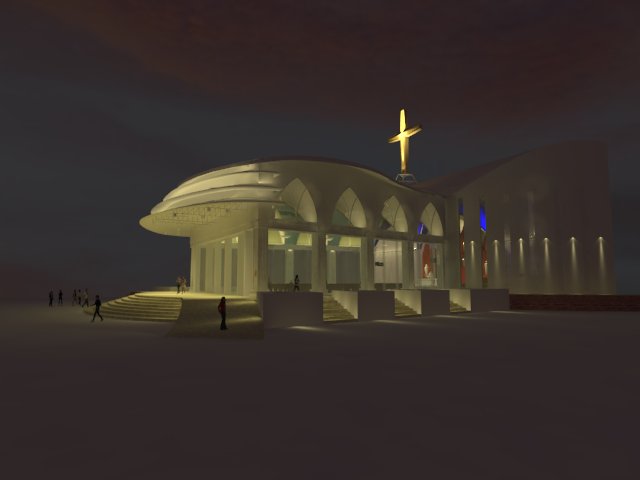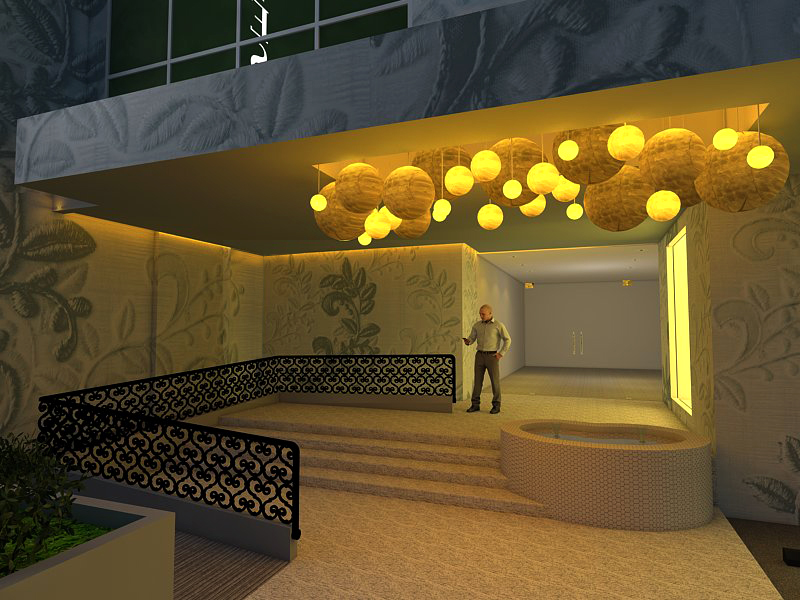 Such an approach isn't something he consciously developed as a means to carve a niche in the industry. Rather, Wilson's experiences had naturally led him to the realization. He recalls fond memories of his mom who had also dabbled in painting and interior design, and her penchant for carving out religious images from wood. His father, meanwhile, played the piano. The home he grew up in, designed by Gabriel Formoso and made to look modern and open, and his lola's 1920s house had also influenced his artistic side. When he was gifted with a camera at 13 years old, his subjects were the homes' interiors.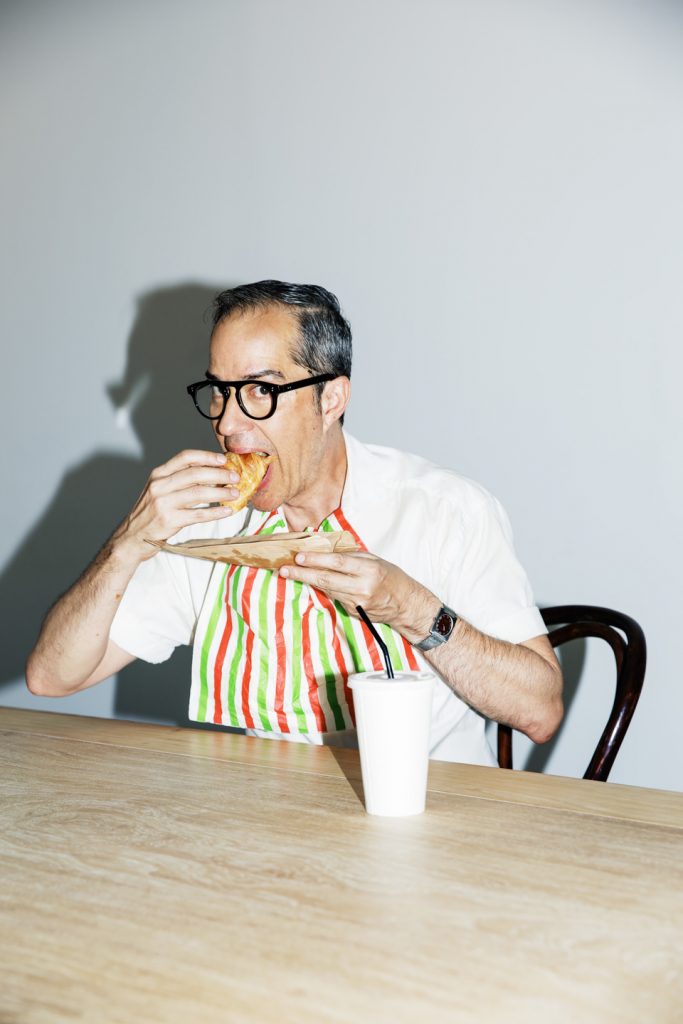 "I don't want to be a designer with a signature style; I want the client to say 'I achieved this because Mark understood me.'"
Wilson discovered art history in Harvard University, where he focused on '20s Western Art. There, he learned that to be an art historian, he had to get his hands dirty and learn from the point of doing and making art, so he took black and white still photography as his minor. "That developed my eye, looking through the lenses of a camera. I learned to frame, light, and crop my photos from the moment I take my pictures. Architecture is also about creating frames to appreciate the environment. I've been developing that since I was 18," he says. After having children, his focus shifted to teaching. In order to provide his kids with the best education, Wilson trained under the Waldorf education. "I had a small kindergarten in Cebu where my children were, then three and five [years old]. I trained in Hawaii to be an elementary teacher and taught in California. It was a very transformative experience; I had to work on myself and stay fresh. It was a real challenge," he discloses. Even then, design was an integral part of his teaching career. From the way his classroom was laid out to how the children were taught, he was governed by the discipline. But the constant pull of his artistic roots soon directed him to another career, which was interior design. "It took six years to retrain, from 2006 to 2013. I was working as an interior designer while taking my masters in New York." There, he met architect Nikki Escalona, his studio partner for WE Design and a classmate at the Parsons School of Design, where they both took their masters in lighting design. "We got along the moment we met. We did a couple of works together in New York and got commissioned for a landscape lighting project in Manila. When we went back to New York after, we talked about how we had noticed all the construction, the phenomenal activity happening in Manila. There weren't a lot of lighting designers then and we thought of it as a niche specialization that could differentiate us. We moved back here in September of 2013." From art history and photography to teaching, his creative evolution dictated Wilson's design philosophy, which he describes as "a psychological understanding of the client and [providing them] a high quality environment that reflects their needs and personality. I don't want to be a designer with a signature style; I want the client to say 'I achieved this because Mark understood me.' They have the means for the space but they need a designer to penetrate their minds and get [their ideas] the way they can never do [themselves]."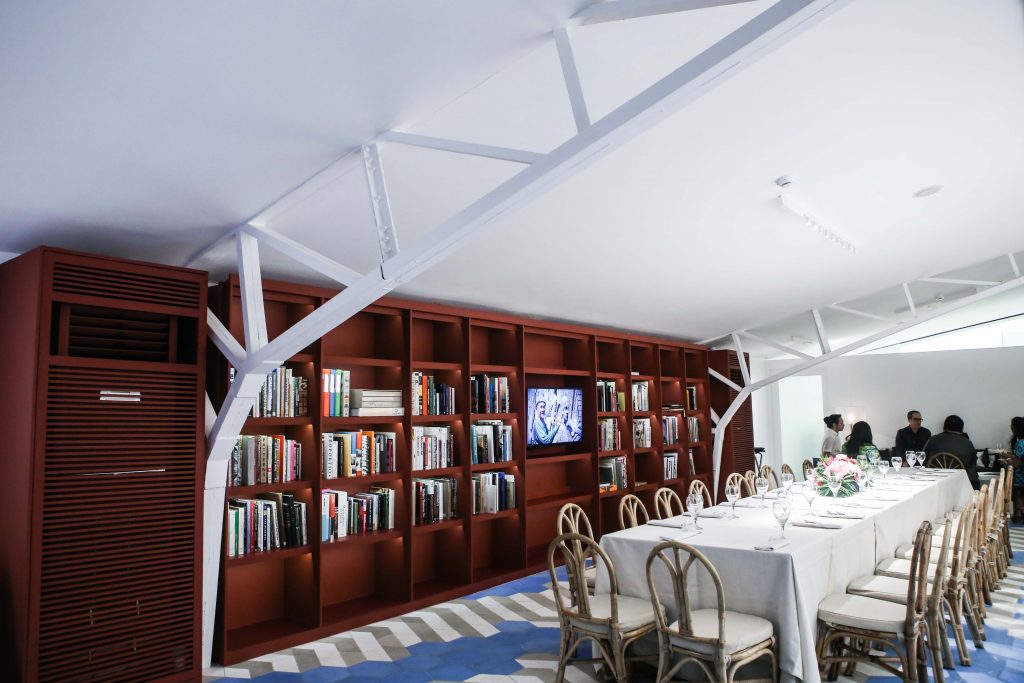 Thus, his and Acuzar's vision for Bellas Artes Outpost came about. "The primary and subsidiary elements need hierarchy—a rhythm of excitement—or else it'll be flat. I settled on the hexagon shape because it allows a person to think out of the box, and this is a creative space. The floor [in the salon] is the big moment. It was my idea to use [the product of] the workshops in Bataan, because I wanted the floor to be an homage to the place's topography and its natural forces. The floor is a topographical map, with the blue as the mountains and the white as valleys. It was hard for the artists to do but they like to rise to the occasion. Besides, that's also Jam's goal: make the artisans push the envelope," says Wilson. Just as the emblematic hexagon that he had conceptualized became the trademark of Bellas Artes Outpost, Wilson demonstrates how progressive thinking is a result of embracing continuous learning, no matter one's stage in life. His journey and philosophy are valuable contributions to a country that is becoming more conscious of its vibrant art and design movement.
TAGS: design interior design lighting design Mark Wilson nolisoliph