Apr 20, 2017
How to enjoy vegetables, according to this cookbook
There's a really good tofu recipe here
In Shojin Ryori: The Art of Japanese Vegetarian Cuisine, Danny Chu emphasises the importance of mindful eating and cooking. "Derived from the basic Buddhist precept of not taking life, shojin ryori is completely vegetarian," Chu notes. "When preparing a shojin ryori meal, one key aspect is to minimize any wastage of ingredients, while drawing out the natural flavor of each ingredient."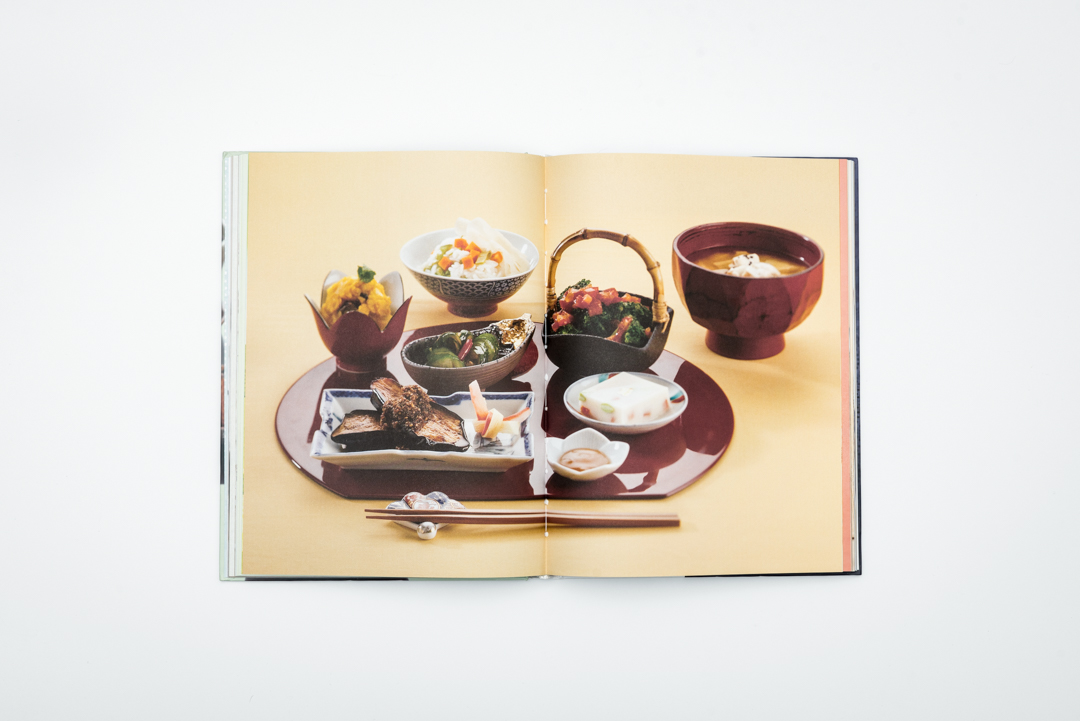 Now, there are many factors why anyone should convert to vegetarianism. Mark Bittman summed it up succinctly in his New York Times op-ed: "There are two… factors to consider: the industrial production of livestock is a major (if not the leading) contributor to greenhouse gases, and the rampant and nearly unregulated use of antibiotics in that production is making those drugs less effective while encouraging the development of hardier disease-causing germs."
Now, I'm not vegetarian. I did have a two-month affair with raw veganism, then slowly transitioned to vegetarianism. Now I eat fish, and, sometimes, chicken.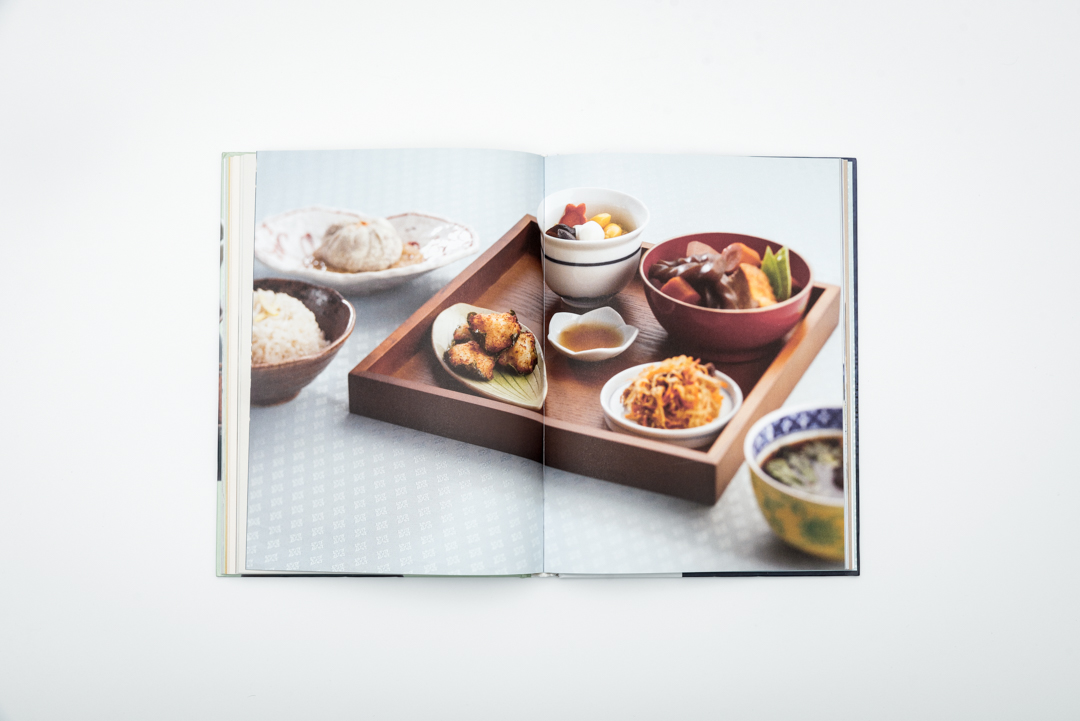 Here's the thing: Chu's recipes don't feel austere. A diet free of meat is not a barren diet.
Instead, they're thoughtful meditations on vegetables, from his pan-fried spicy cucumber, which consists of slicing the cucumber diagonally and poaching it in a chilis, soy sauce, sake, vinegar mix, to tofu steak, a sesame and bell pepper-wrapped fried tofu.
Naturally, there are some dishes that seem impossible to make, like the lotus root dumplings. I don't have the patience. (Also, where to find lotus root?)
But Chu's tome includes plenty of accessible, hearty recipes that seem totally doable. His mushroom and vegetable soup simply combines dashi and enoki mushrooms plus some veg. That's it! (OK, that's not it. There's also mirin, soy sauce, etc, but very easy.)
If you want to lighten some meals, or skip meat every other day, take a dive off the shallow end and try this.
You can grab a copy here.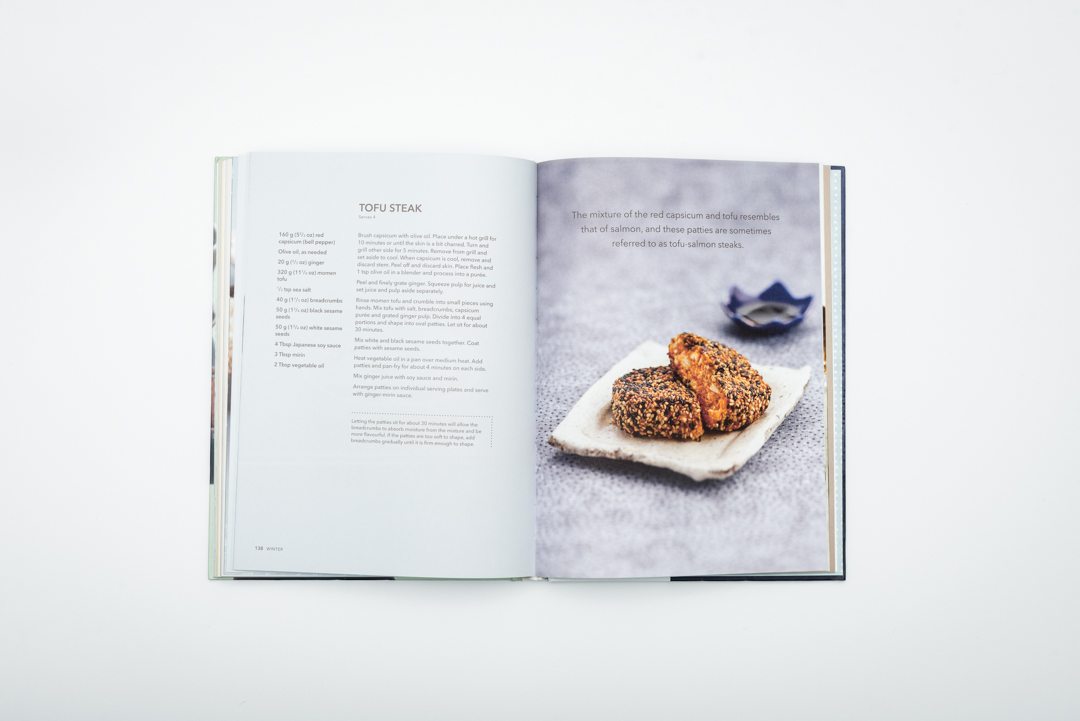 TOFU STEAK
From Shojin Ryori
INGREDIENTS
160 g (5 2/3 oz) red capsicum (bell pepper)
Olive oil, as needed
20 g (2/3 oz) ginger
320 g (11 ¼ oz) momen tofu
½ tsp sea salt
40 g (1 1/3 oz) breadcrumbs
50 g (1 ¾ oz) white sesame seeds
4 tbsp Japanese soy sauce
3 tbsp mirin
2 tbsp vegetable oil
PREPARATION
Brush capsicum with olive oil. Place under a hot grill for 10 minutes or until the skin is a bit charred. Turn and grill other side for five minutes. Remove from grill and set aside to cool. When capsicum is cool, remove and discard stem. Peel off and discard skin. Place flesh and one teaspoon olive oil in a blender and process into a purée.

Peel and finely grate ginger. Squeeze pulp for juice and set juice and pulp aside separately.

Rinse momen tofu and crumble into small pieces using hands. Mix tofu with salt, breadcrumbs, capsicum purée and grated ginger pulp. Divide into four equal portions and shape into oval patties. Let sit for about 30 minutes.

Mix white and black sesame seeds together. Coat patties with sesame seeds.

Heat vegetable oil in a pan over medium heat. Add patties and pan-fry for about four minutes on each side.

Mix ginger juice with soy sauce and mirin.

Arrange patties on individual serving plates and serve with ginger-mirin sauce.
(Letting the patties sit for about 30 minutes will allow the breadcrumbs to absorb moisture from the mixture and be more flavorful. If the patties are too soft to shape, add breadcrumbs until it is firm enough to shape.)
TAGS: buddhist cookbook danny chu recipe shojin ryori tofu Vegan vegetarianism