It's that bar every hip Tita of Manila dreamed of. The same one the initial wave of millennials are settling into. Yes Please is a mix of kitsch and class, from '90s pop culture references on the wall to French ceilings with modern renditions of chandeliers. The vibe is relaxed when juxtaposed to the blaring sounds of the neighboring clubs in the complex. Dim lighting, witty menu, and a good selection of cocktails. Frankly, we feel like we fit right in.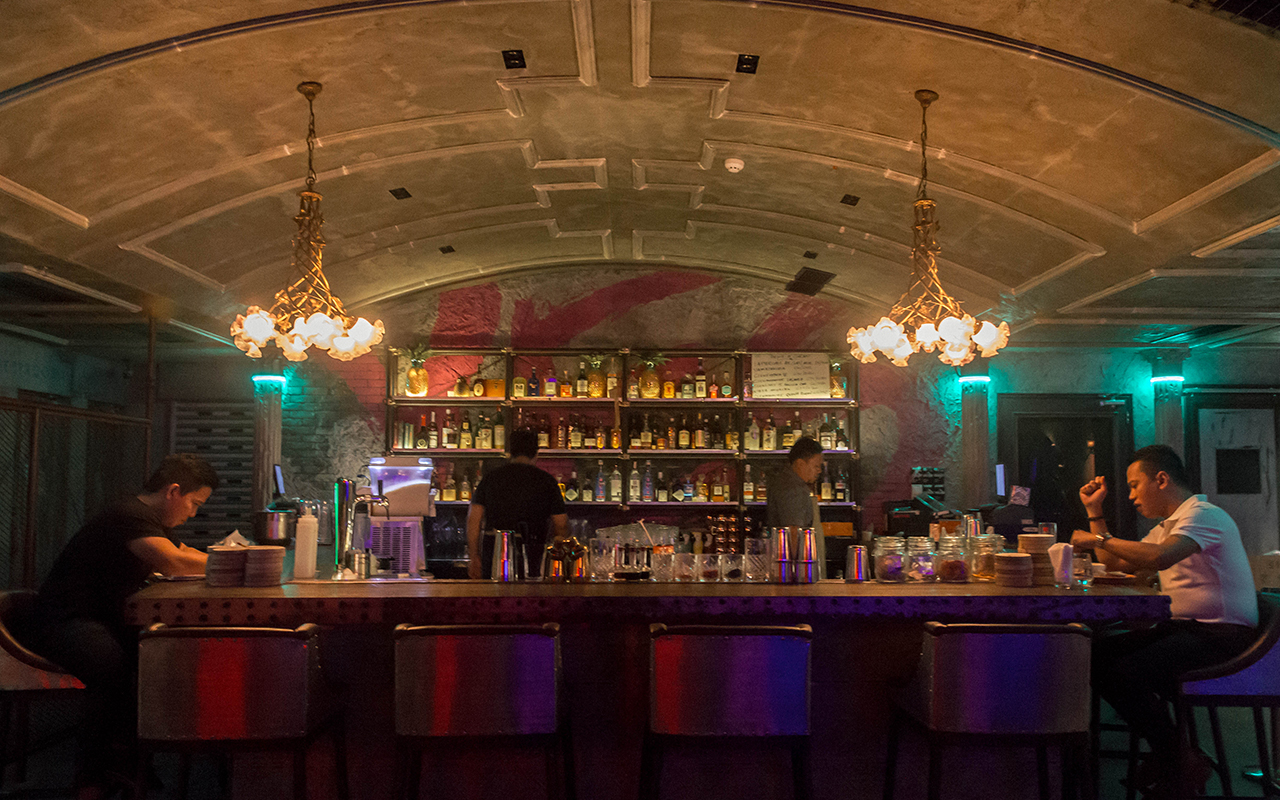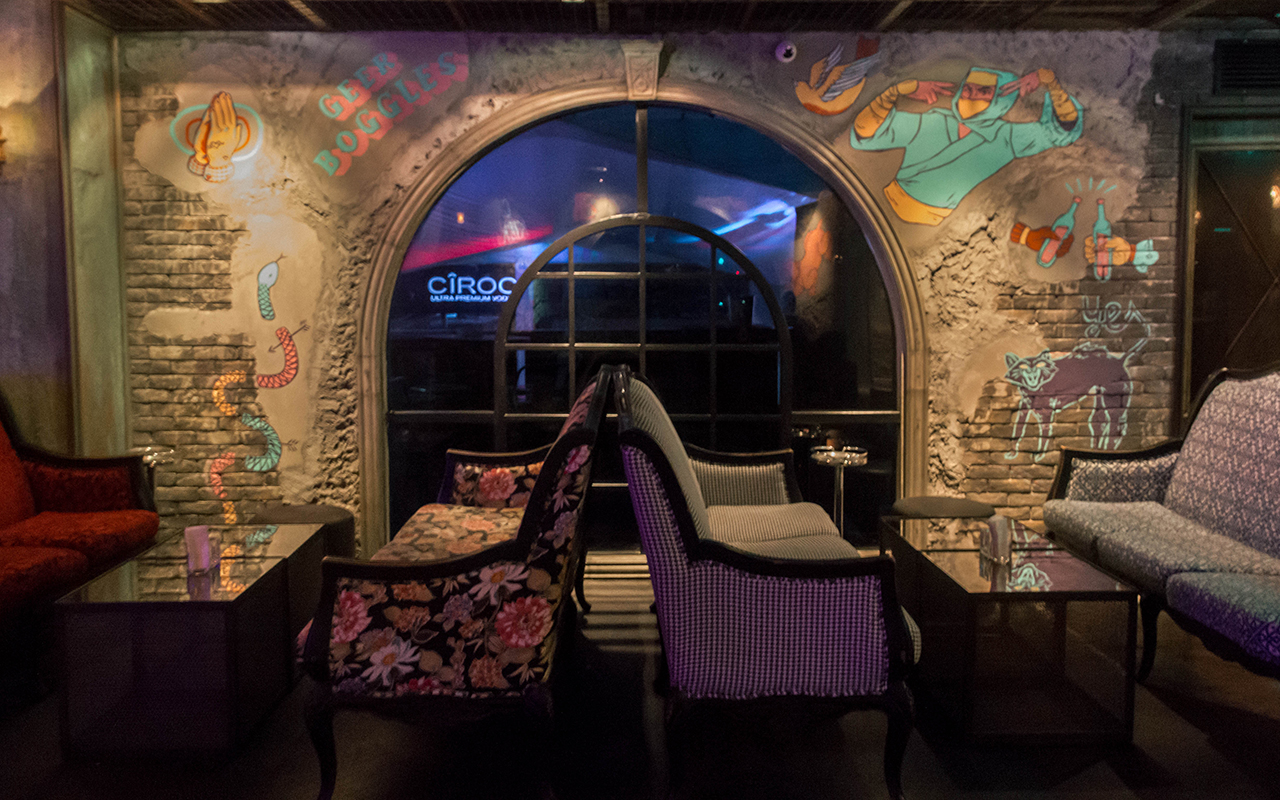 Yes Please's head mixologist and bar supervisor is Mark Herrera, the same man behind Niner Ichi Nana's serious cocktails. Serious meaning it took him and co-owner Erwan Heusaff three months conceptualizing an encompassing drinks menu that integrates fresh homemade elements.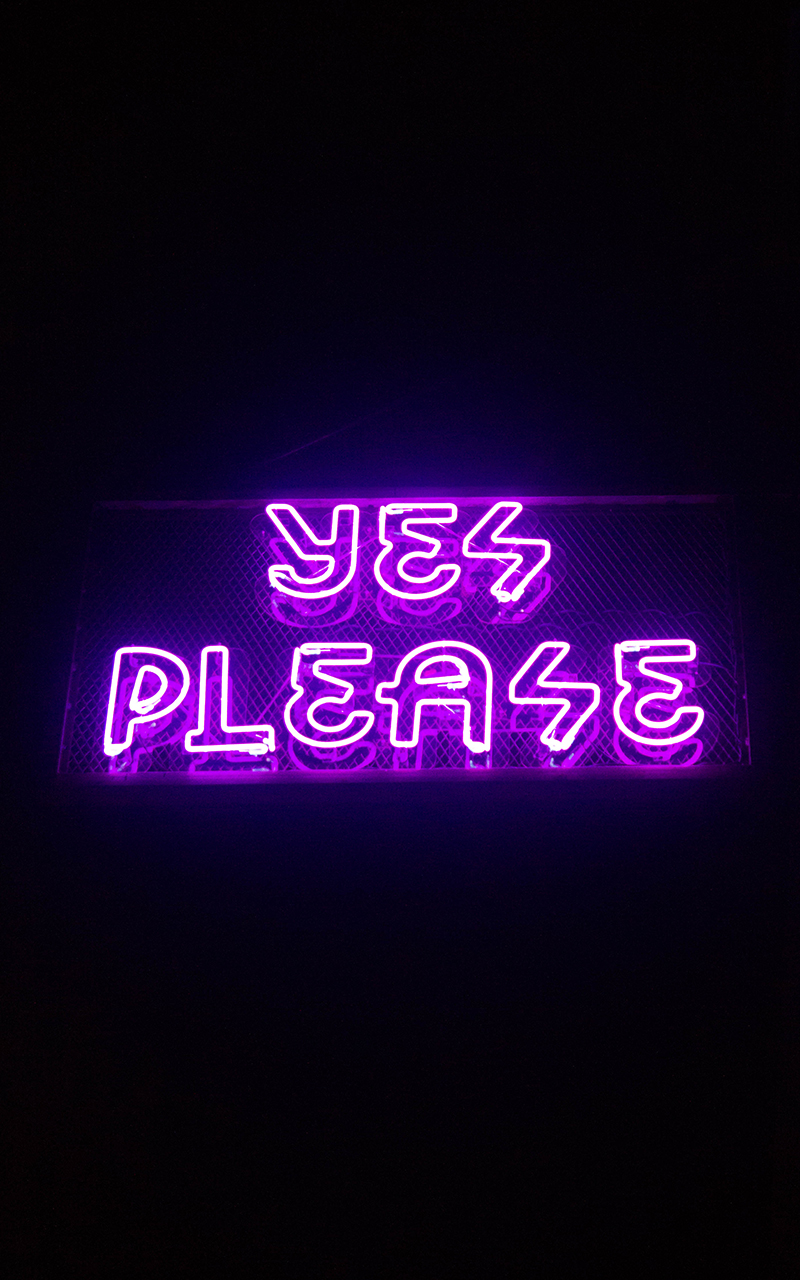 The "spirit guide" is a play on every '90s kid's memories with titles for libations like the Devon Sawa, a tribute to that tall dreamy boy with blond hair and blue eyes. The white drink is made of Absinthe, Cachaca Toquihno, guyabano puree, fresh lime cordial, salt bitters and soda water.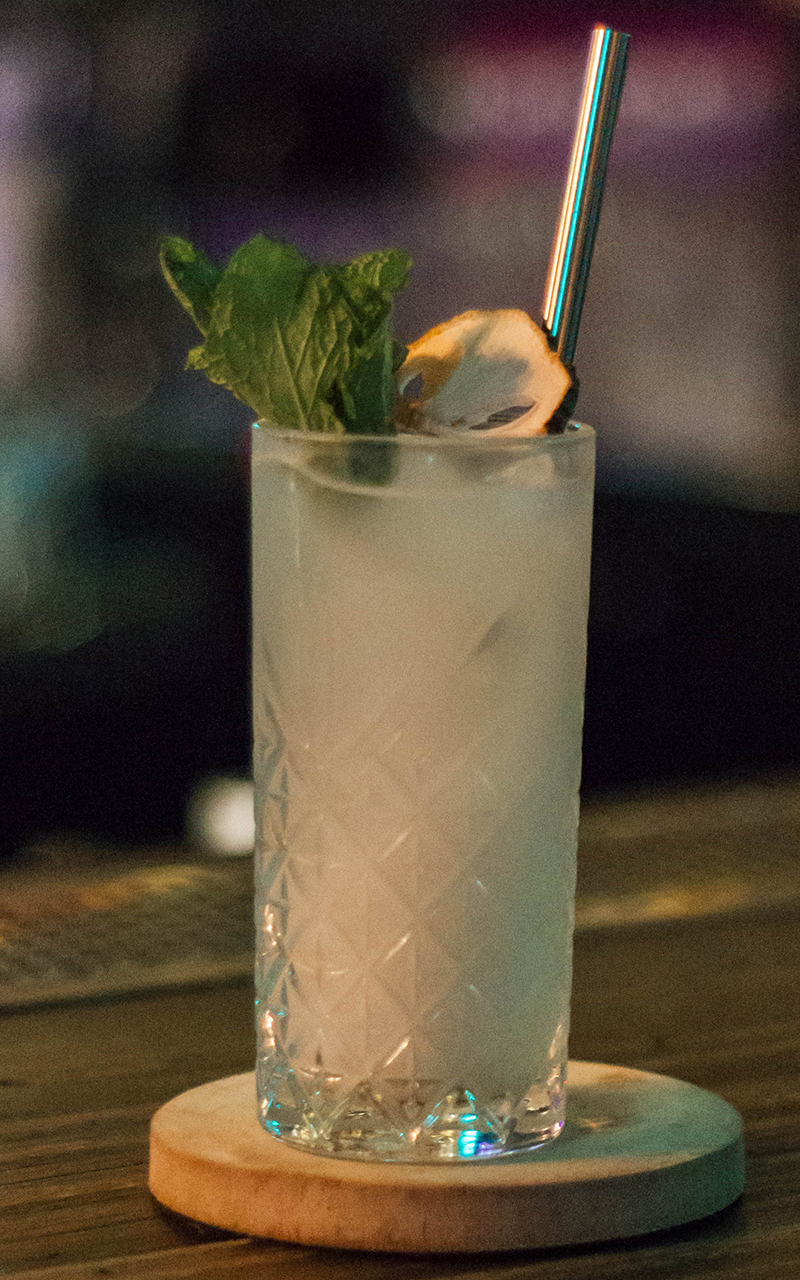 The Buchannon is smooth and quite strong, an homage to Baywatch's Mitch Buchannon and made with Cabernet Sauvignon, Hennessy VS, cloves, oranges, sugar, cinnamon sticks and star anise. A sphere of ice sits in the middle as the bartender performs a tad of pyrotechnics on the drink.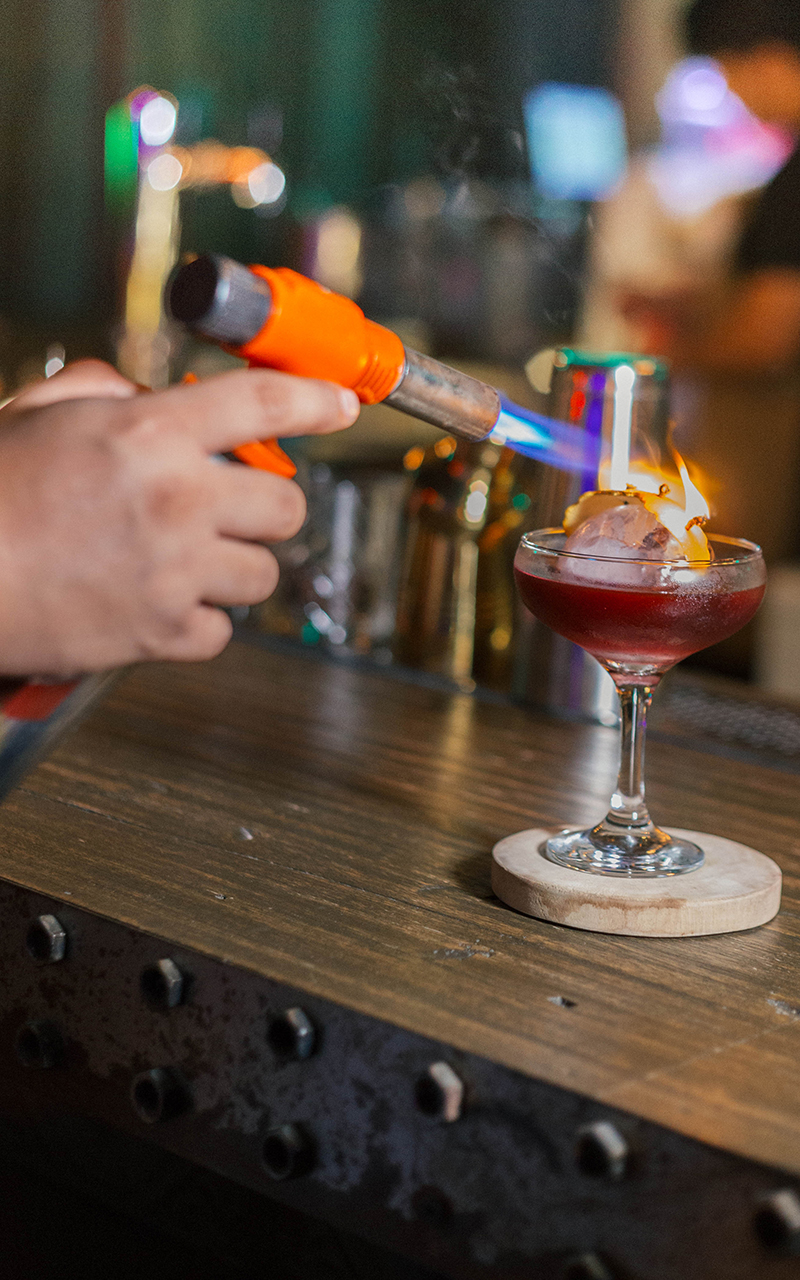 Need something stronger? The Drakkar Noir which borrows its name from the immensely popular men's perfume in the '90s is a mix of smoky and sweet notes from the 10-year old Laphroaig, rye whisky, vermouth and cherry liqueur.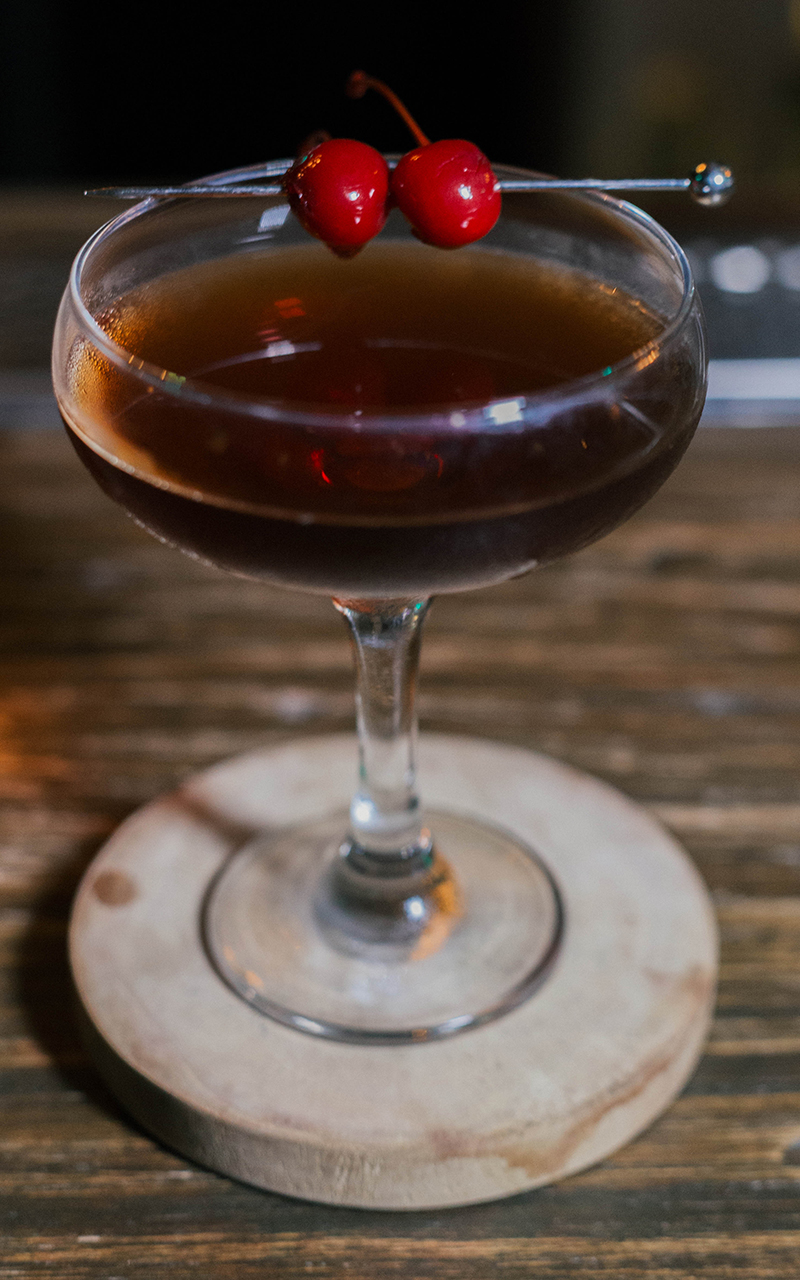 Legends of the Hidden Temple is a refreshingly sour cocktail that takes us all on a nostalgia trip that's made with Wild Turkey 101, green mango, lime juice, simple syrup, tamarind concentrate, egg white, and Tiki bitters.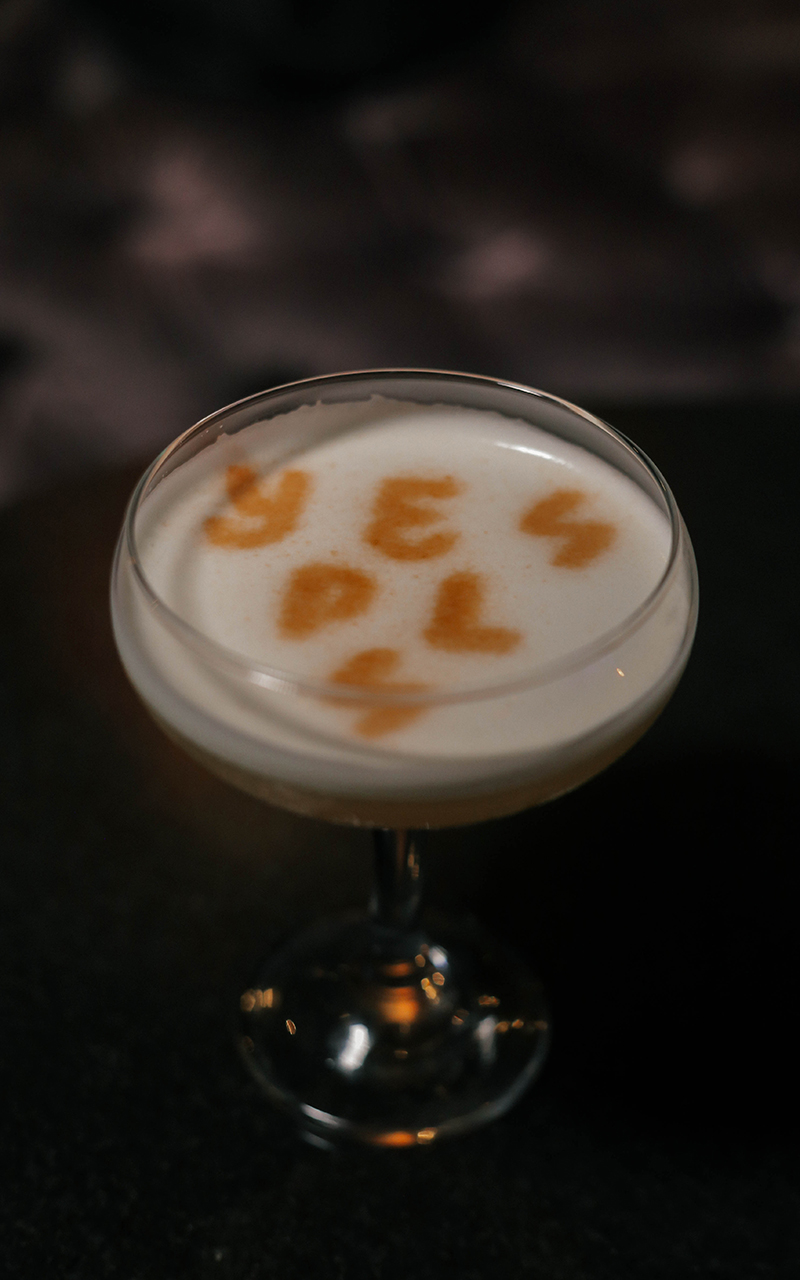 Conceptualized by chef Mikko Reyes of Hungry Hound and Cafe Naya, the food on the other hand focuses on Southeast Asian comfort. Although, the Everything Nice Fries lacks whatever Asian component, but is definitely everything you need while getting inebriated: a melange of starchy fries, chorizo bits, fried chicken, cheese, sour cream, and salsa verde.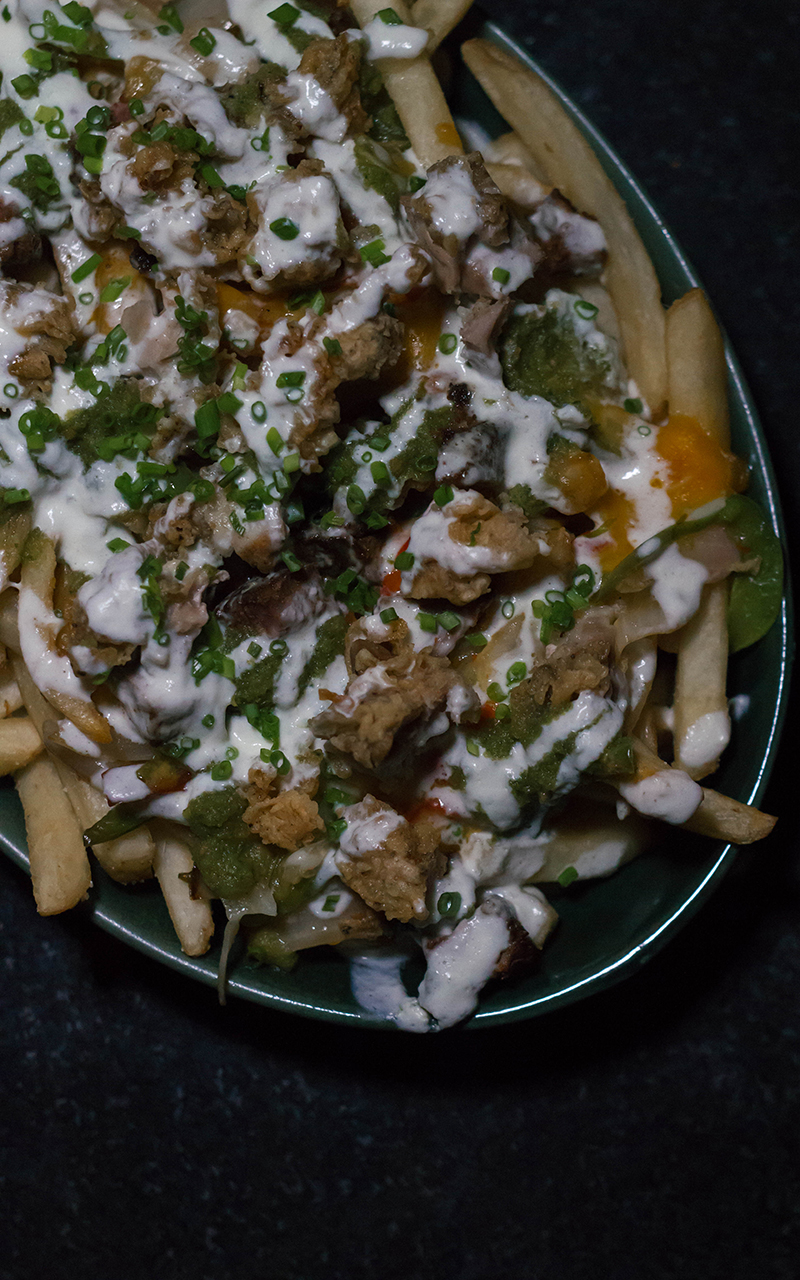 The Squid a la Pobre is more Spanish in its flavors but worth every garlicky, buttery bite. Finally, for big eaters who enjoy their carnivorous desires, the Garlic Steak Rice is recommended even by the team behind Yes Please. A localized version of dirty rice blends wagyu mince, corn and soy sauce, while topped with a USDA flat iron steak and a sunny side up egg (tip: request for it runny please).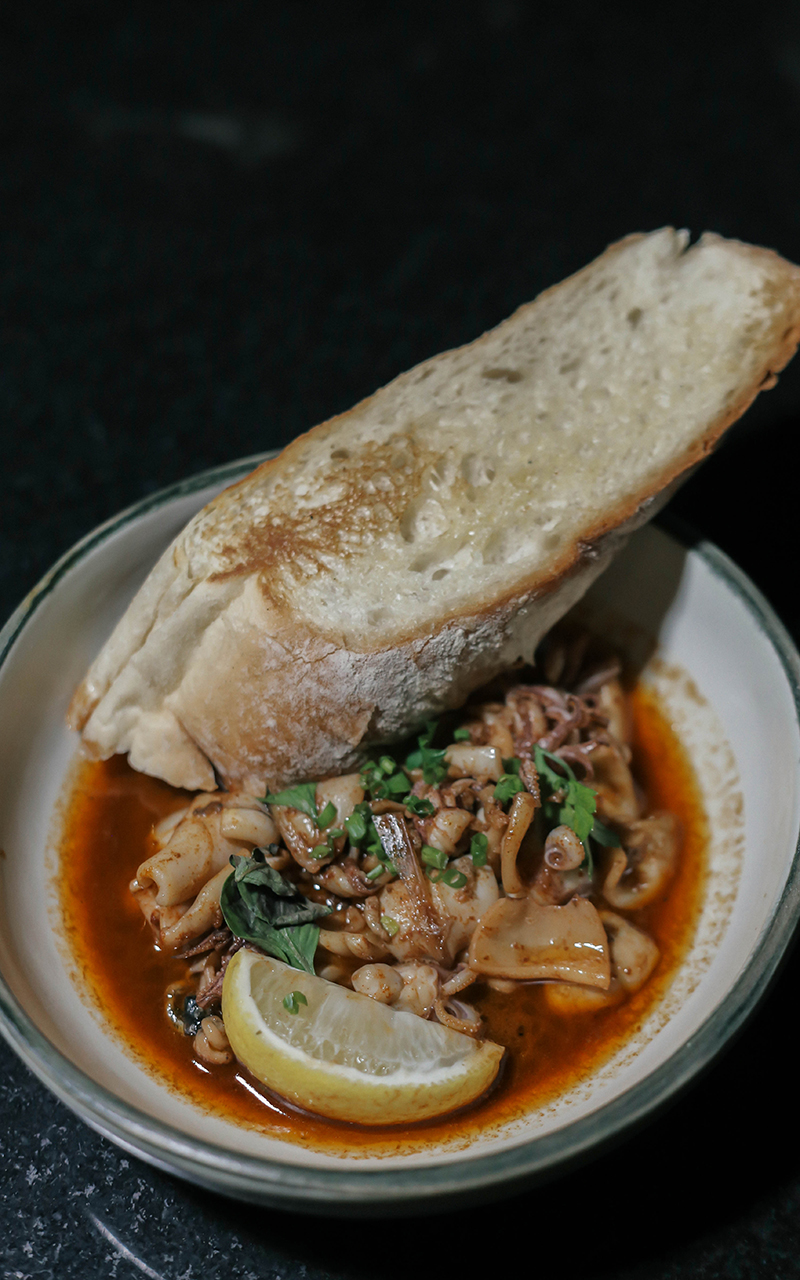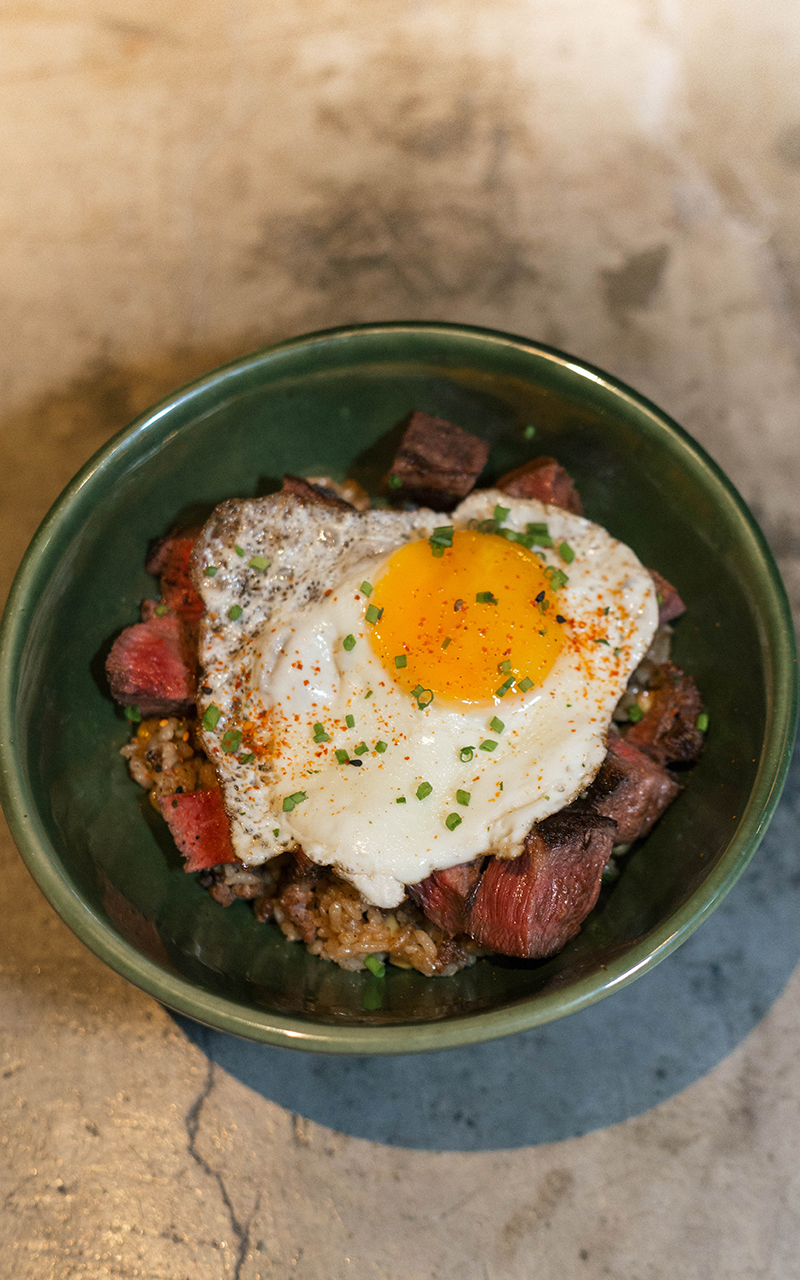 And with it having just opened its doors mid-year, its selection of cocktails and chow aren't limited to its initial showcase. Despite its already successful equation in creating the ideal night out, Erwan admits that they are still growing. We'll definitely keep an eye on you, Yes Please.
Writer: BEA CELDRAN