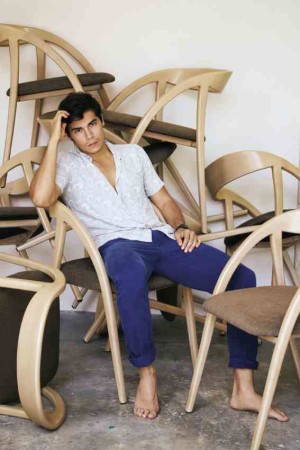 You read that right ladies and gents, the celebrity chef and foodie is coming to a carinderia near you today. If you already made plans for lunch, you might want to change them now.
The foodie will be setting up shop today at the eatery right across the Unibersidad de Manila on Munoz Street in Ermita, and will be serving lunch from noon until one in the afternoon. He will be serving six Filipino dishes, and they're all for free.
This little stint is in celebration of the launching of his new mobile gaming app, which is yet to be named. Clue, he will be renaming the carinderia Erwan's Eatery during his quick stay.
Don't forget, people. June 14, wednesday. 12 p.m. to 1 p.m., at A. Cecilia Munoz Street, Ermita Manila.
Here's to hoping his bourgeoisie fans don't overtake and displace the people who actually eat there everyday.
Read more:
Gallery Vask's Chele Gonzalez reimagines a traditional Aeta dish
Try these 5 cheap Michelin-starred restaurants in Asia 
Tambai gives Poblacion life with yakitori and sake