Wonderland-themed tea salon figures out the blend for coffee-less cappuccino
And it serves milk teas that aren't 70% sugar
info
Alice Tea Salon

Tea, Milkteas, Milkshakes, and Pastries

8:00 a.m. to 10:00 p.m.

₱

P400 for two people
Throwback to a pre-Tim Burton stylized daydream.
In the seventh chapter of Lewis Carroll's Alice's Adventures in Wonderland, the Mad Hatter  "Hatta" recounts the tale behind his eternal call for tea. Once upon a time, the delusional hat maker was sentenced to death by the Red Queen for "murdering the time" with a song. He escapes the beheading, but then Time, who's a man in the fantasy novel, halts himself to trap the Mad Hatter at 6:00 pm ("one-minute to tea time") forever.
Alice Tea Salon takes this piece of madness from the fantasy novel and brings the Hatta's eternal tea damnation to reality with subtly themed interiors and a tea-centric menu.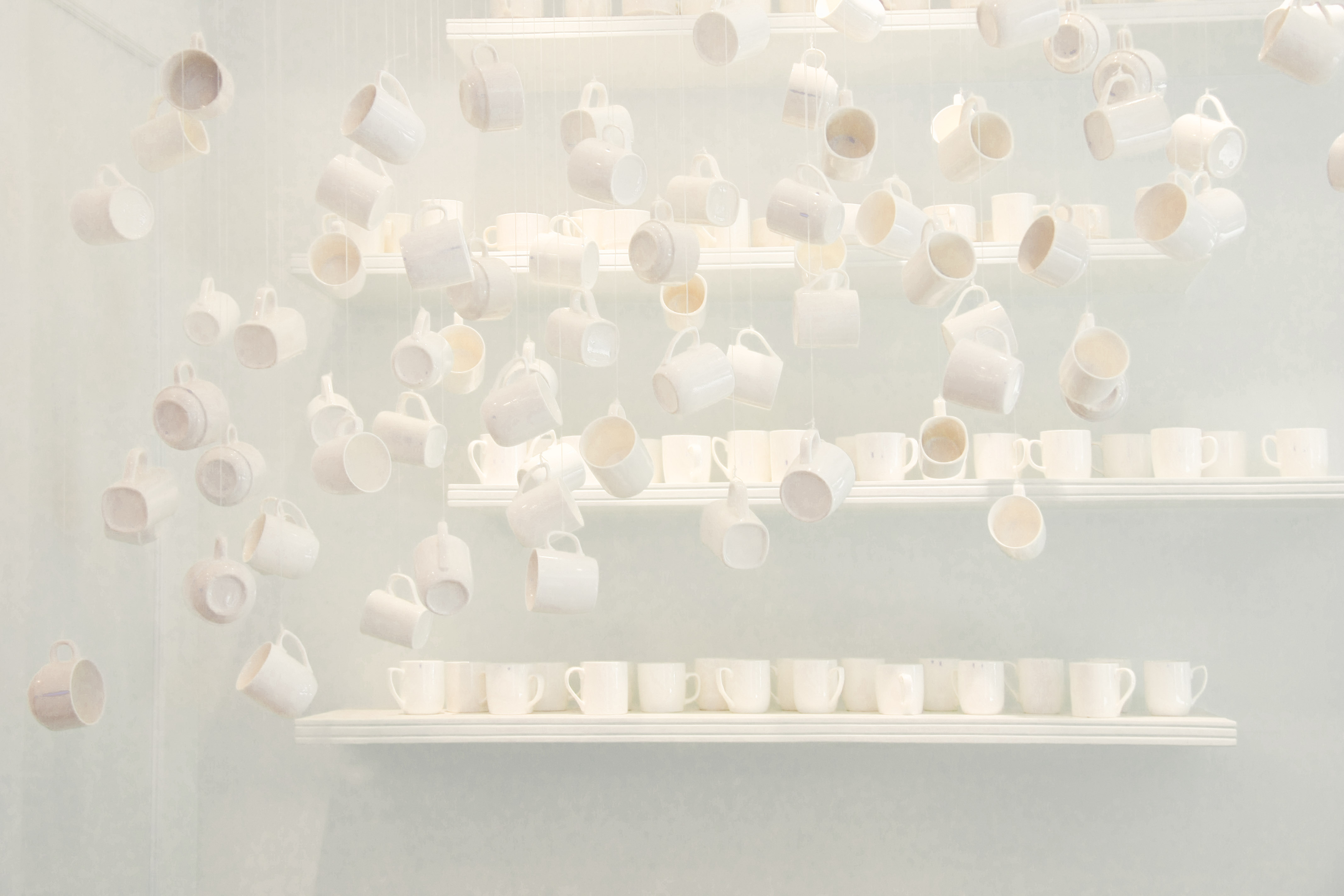 This tea salon finds order in the chaotic world of its inspiration. They translated the theme of Wonderland to their interiors via classic statement pieces, a mixture of textures, and tastefully selected pops of color.
By keeping things simple, this tea haven managed to keep things classy without being stuffy. The chessboard-reminiscent flooring even brings to mind a human-sized game of chess.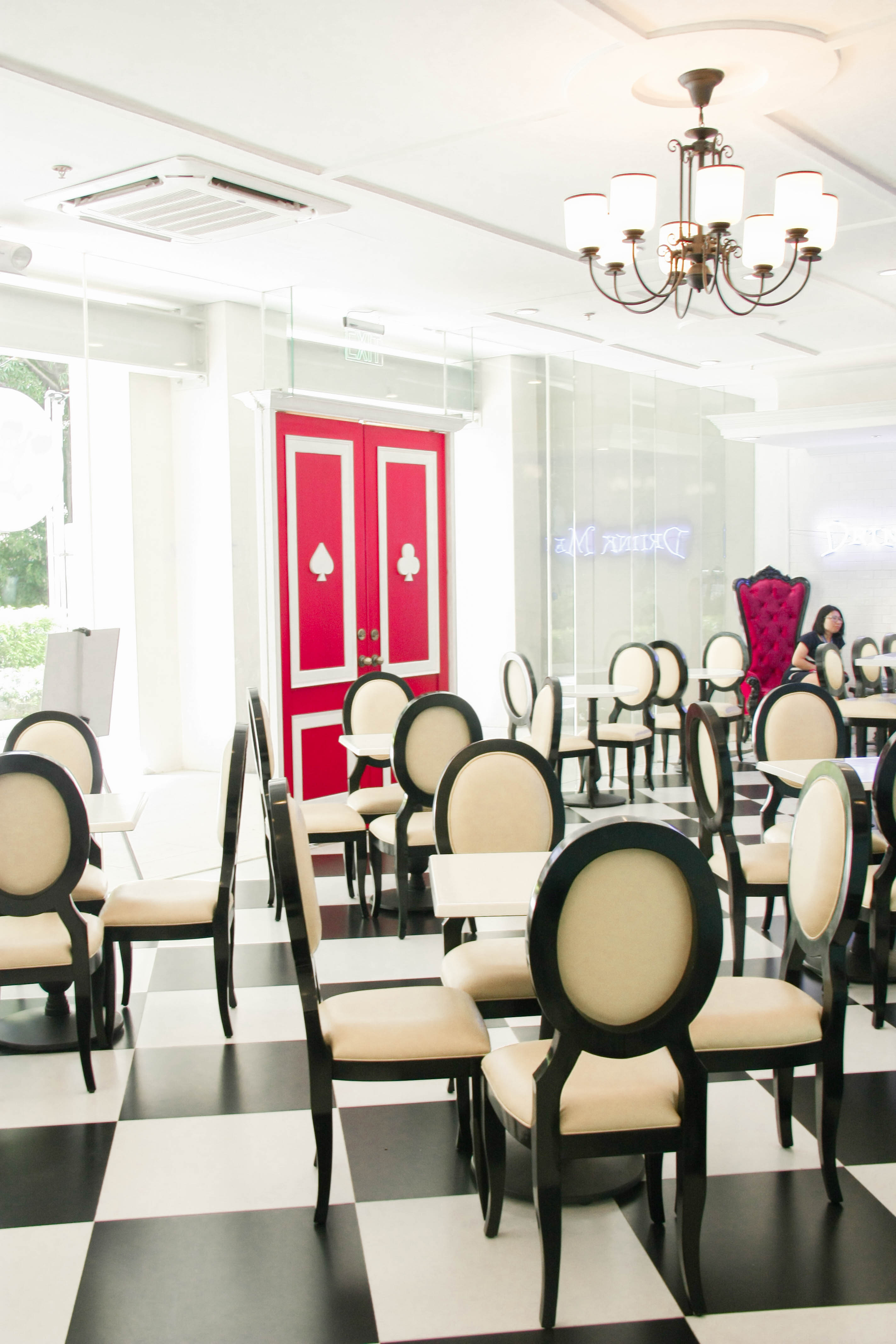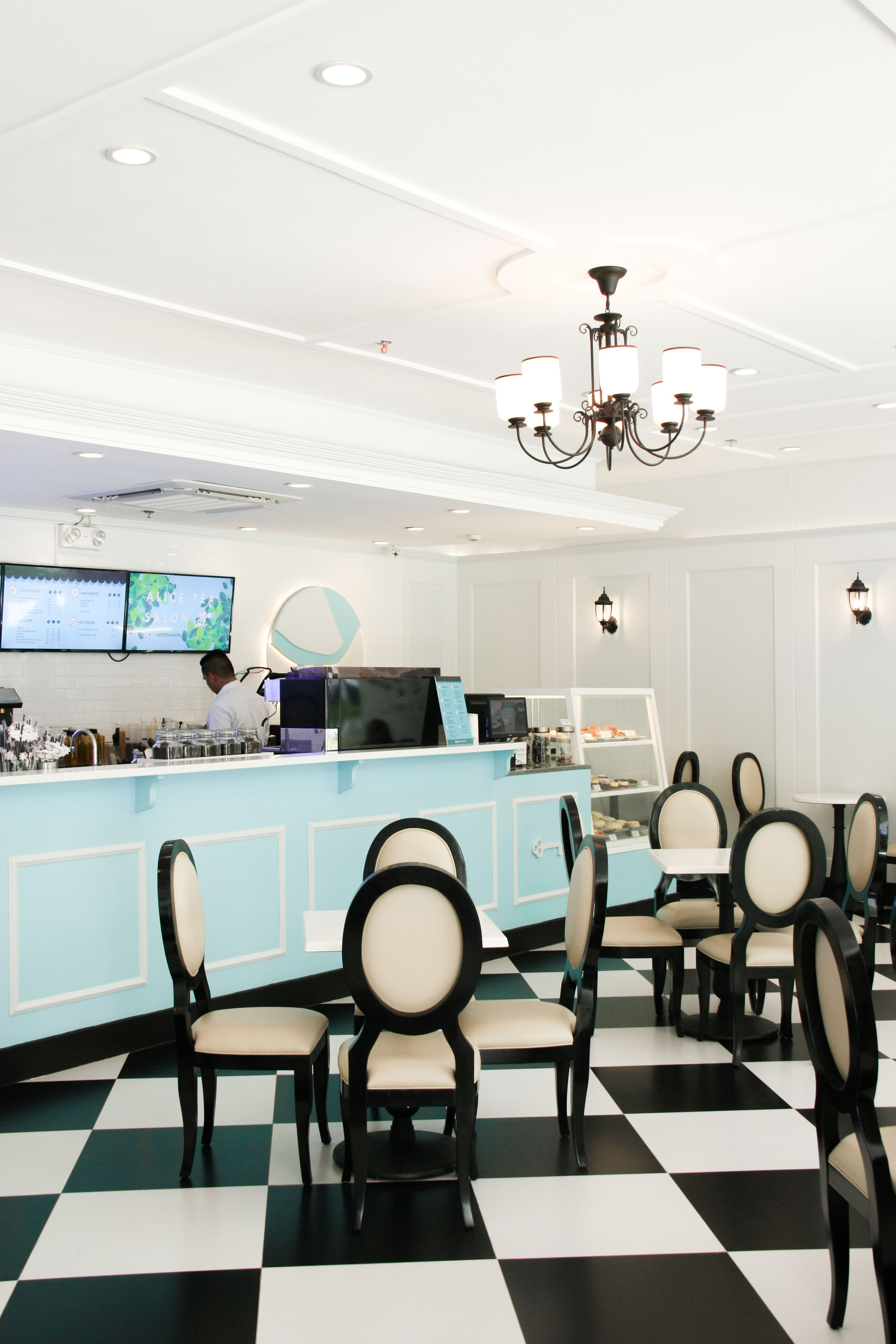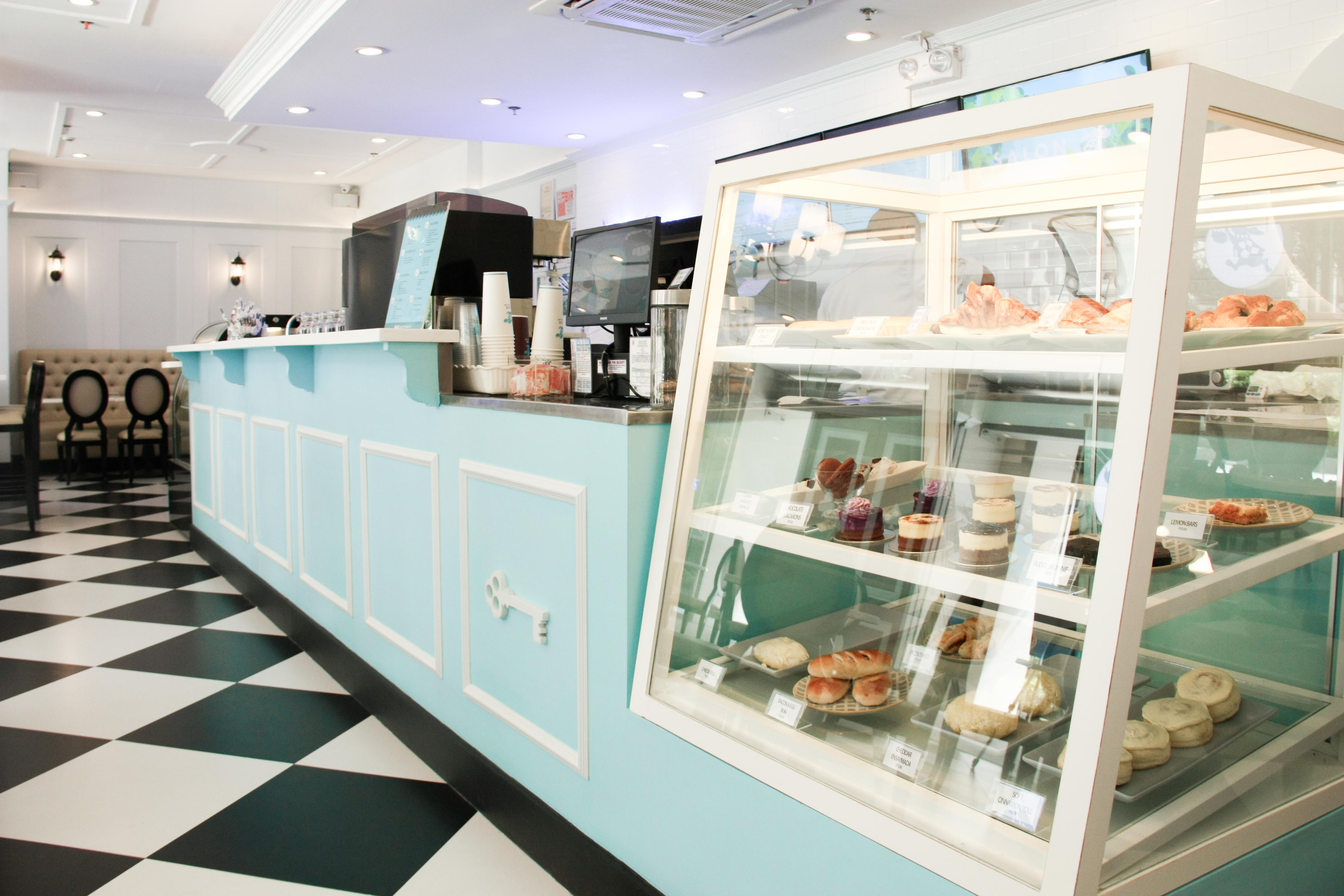 Of course, you can't have a tea party without tea, so this salon is offering it in all ways, shapes, and forms. They have expertly brewed hot tea, made using an espresso machine customized for steeping loose tea leaves instead. They have hot and cold tea lattes, tea-based milkshakes, tea-based ice cream smoothies, and con pannas.
They even have a drink called Ruby Cappuccino, a cappuccino drink without a drop of coffee in it. The coffee is replaced with Ruby tea, a popular tea blend in Taiwan that gives off a reddish to brown color and a light peppermint flavor. 
This salon also expertly balances the ratio of tea and sugar in their lattes and milk teas—the advantage of having a menu exclusively dedicated to all things tea. Okay, there's a couple of hot chocolate drinks in there; but other than that, everything they offer here is tea-based.
Gone are the days that us tea-lovers have to be wary of that bitter aftertaste of coffee in what's supposedly a coffee-free drink. Or settling for the least bitter coffee drink in the menu.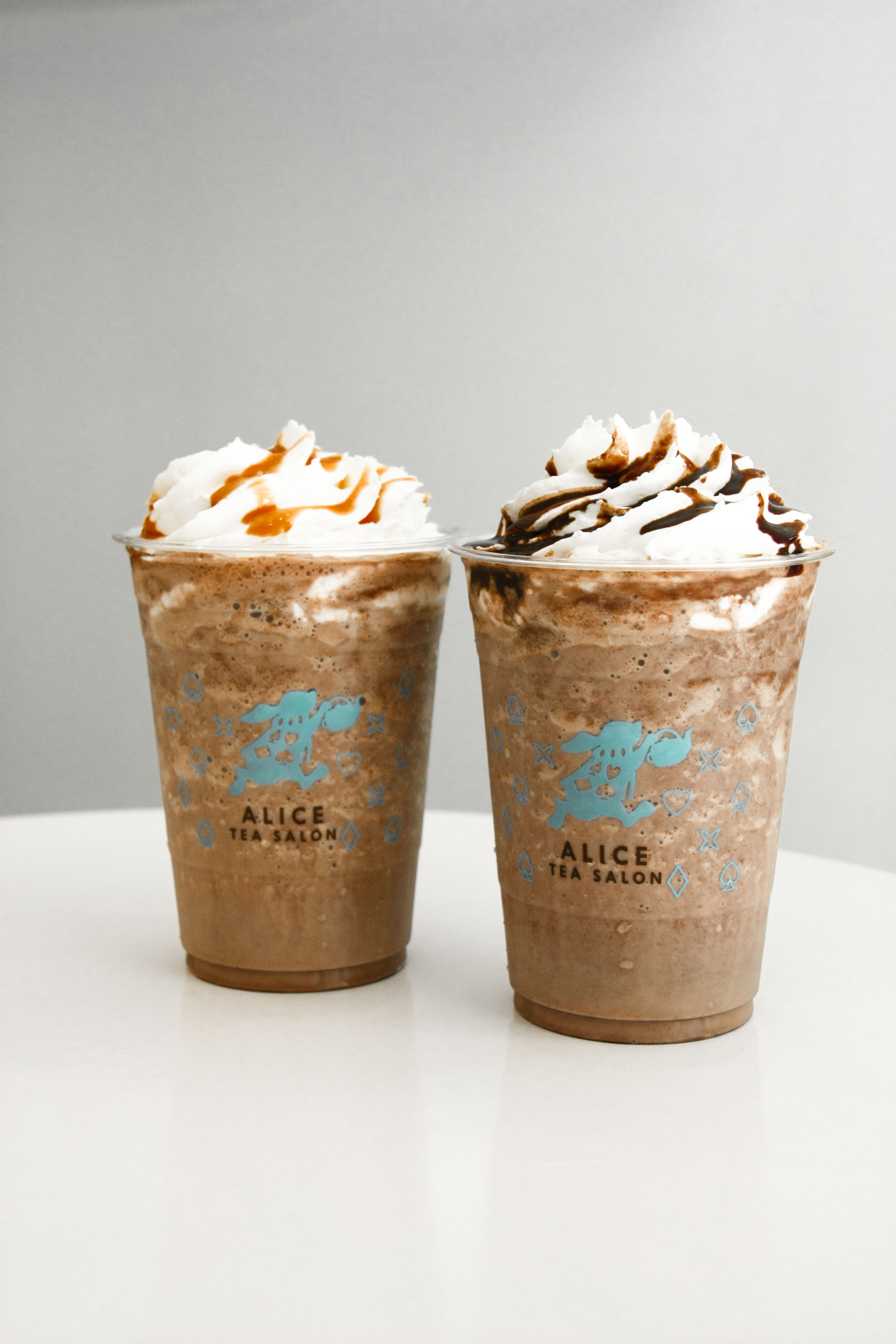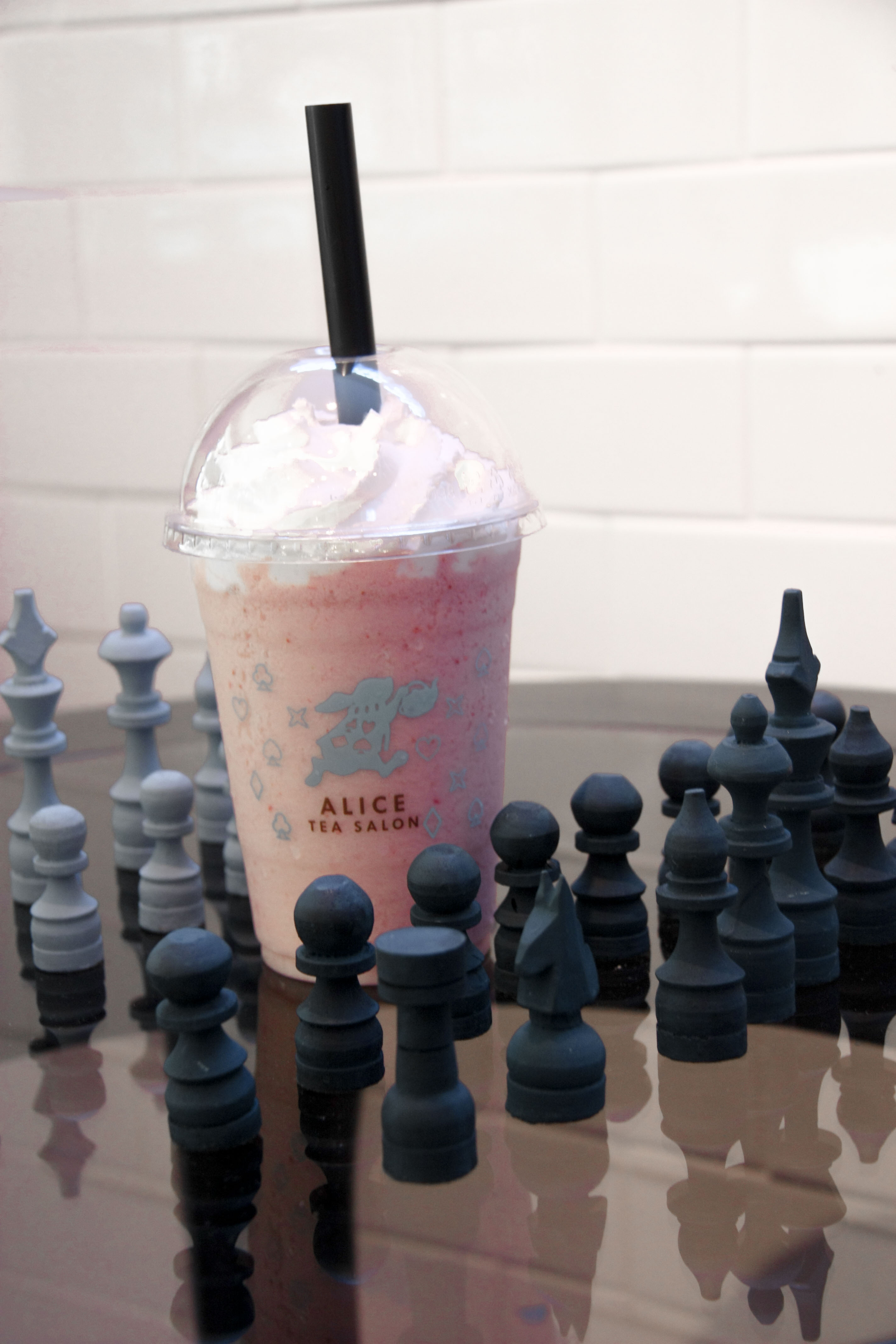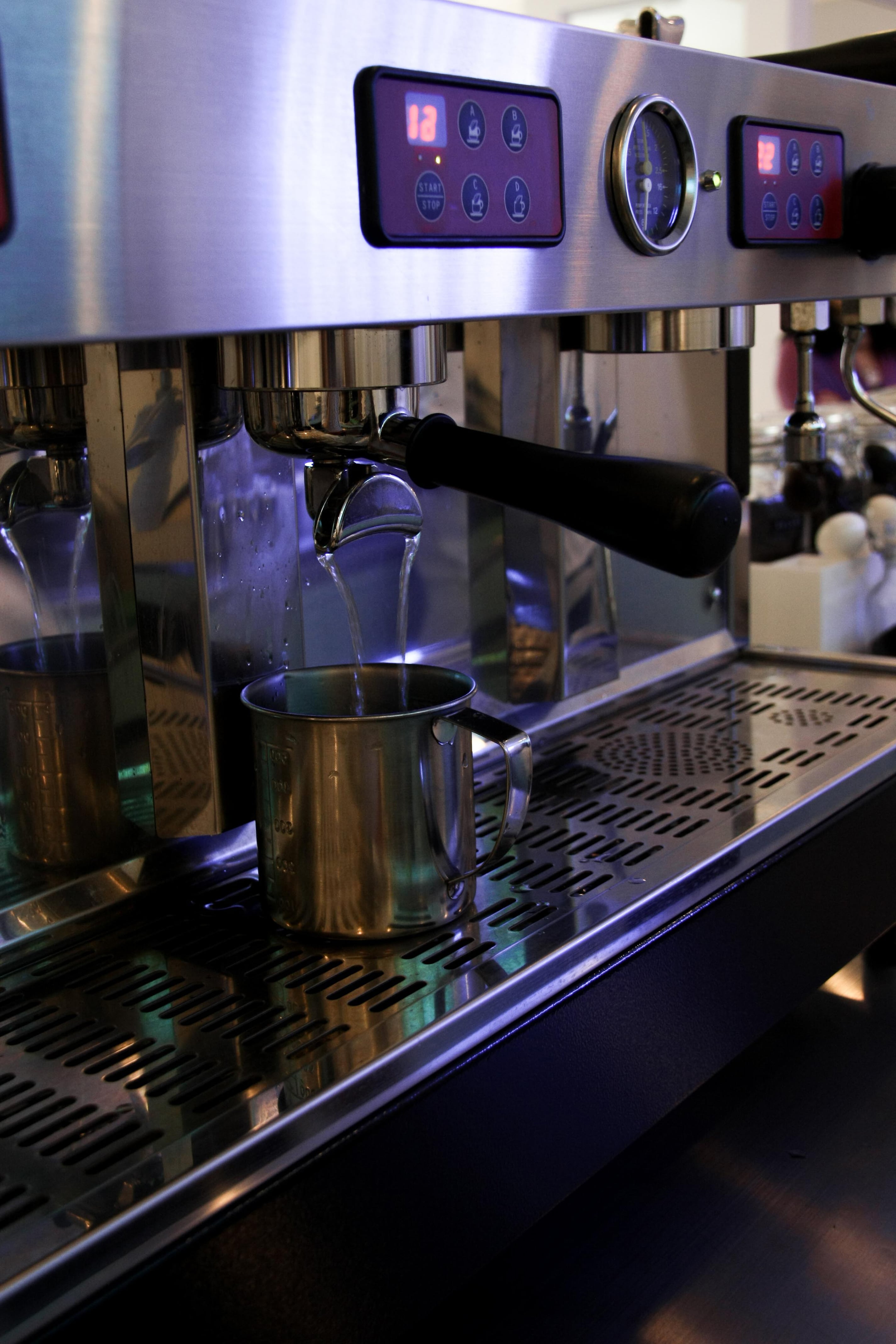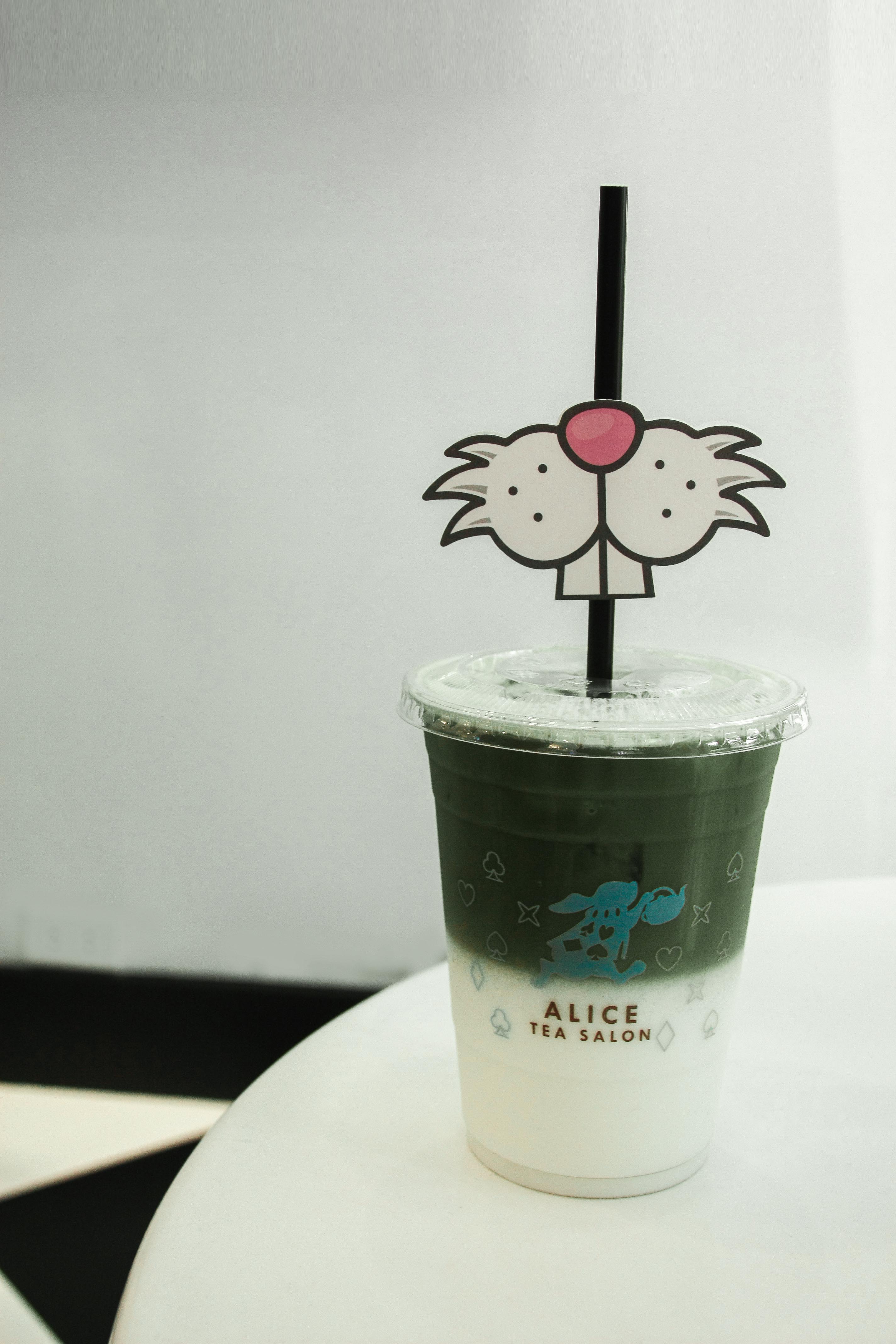 To go with all these variants of tea, they have a selection of home-based cakes and pastries. They have sweet treats like chocolate mousse, ube cheesecake, and lemon bars. They also have savory meals like their quiche Lorraine and Spinach danish. In making your order, the trick is to pair the sweet pastries with the hot teas and the savory ones with the cold drinks. Personally, my favorite tandem is the Spinach danish with the English Breakfast con panna.
An added plus, the prices for these pastries are decidedly cheaper than the typical coffee shop's. It's more delicious, too. 
Word of advice, don't leave this salon without trying their calamansi pie. The dessert has a light and fluffy cream that delivers a level amount of acidity balanced with some sweetness, a fresh twist on this familiar local flavor.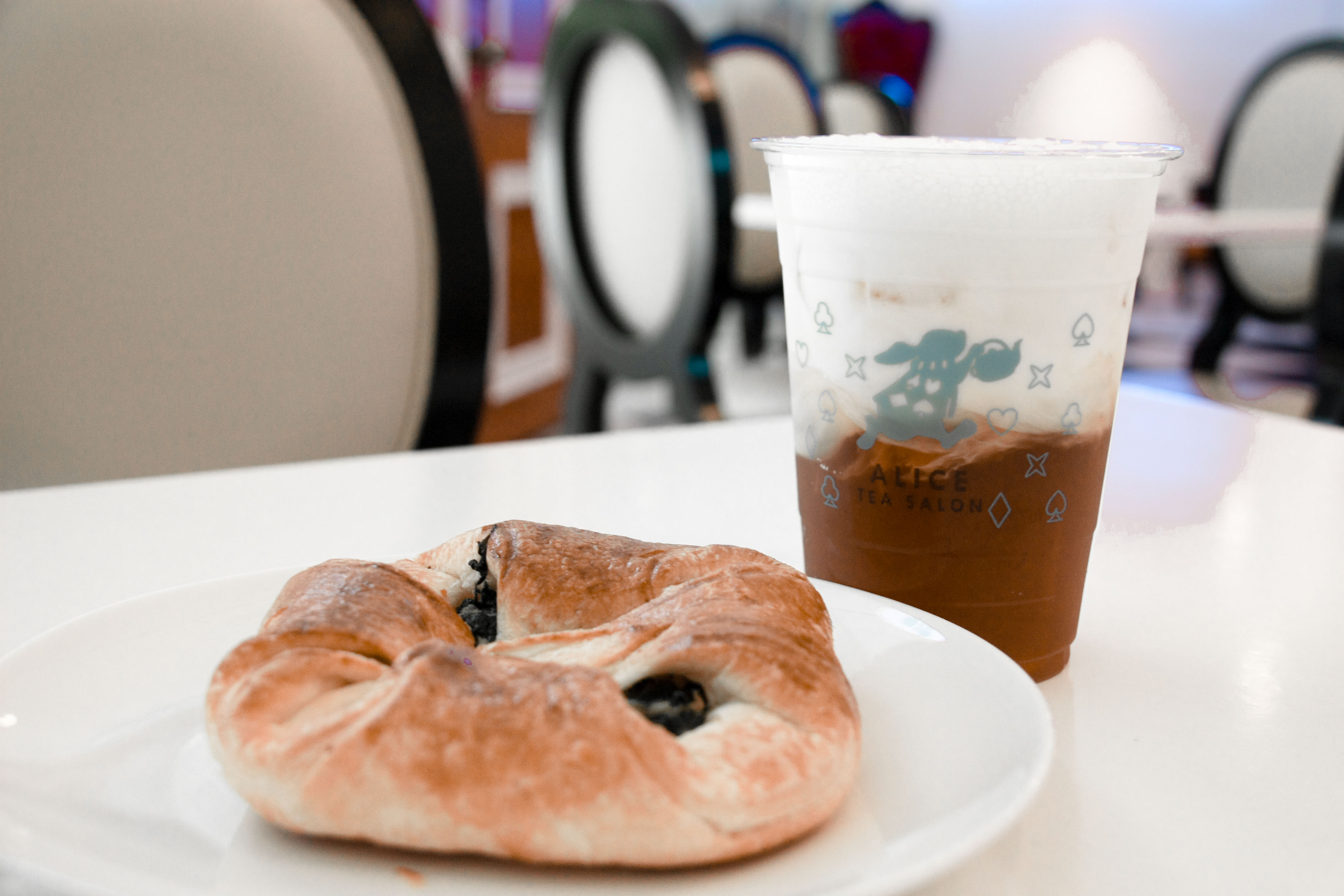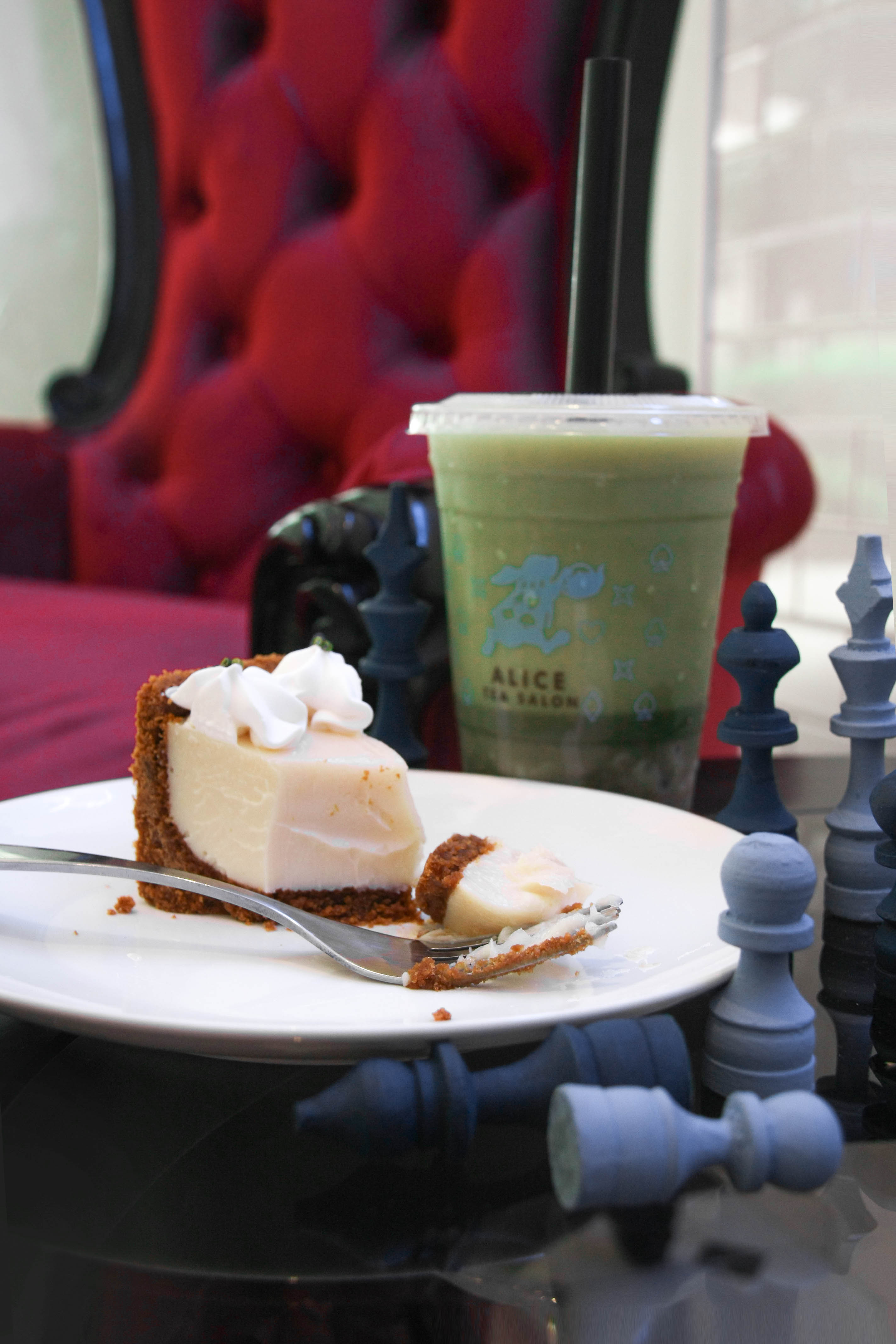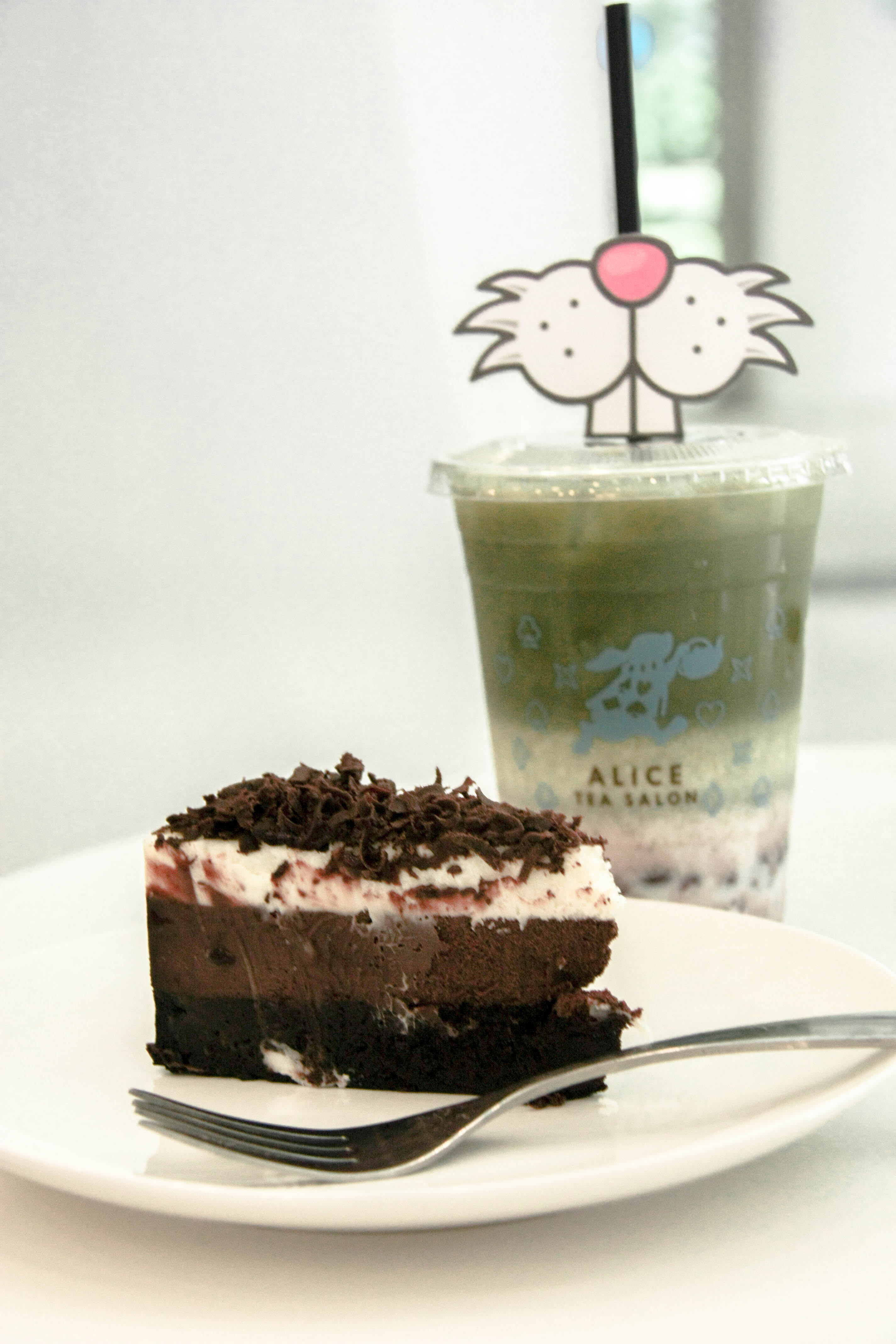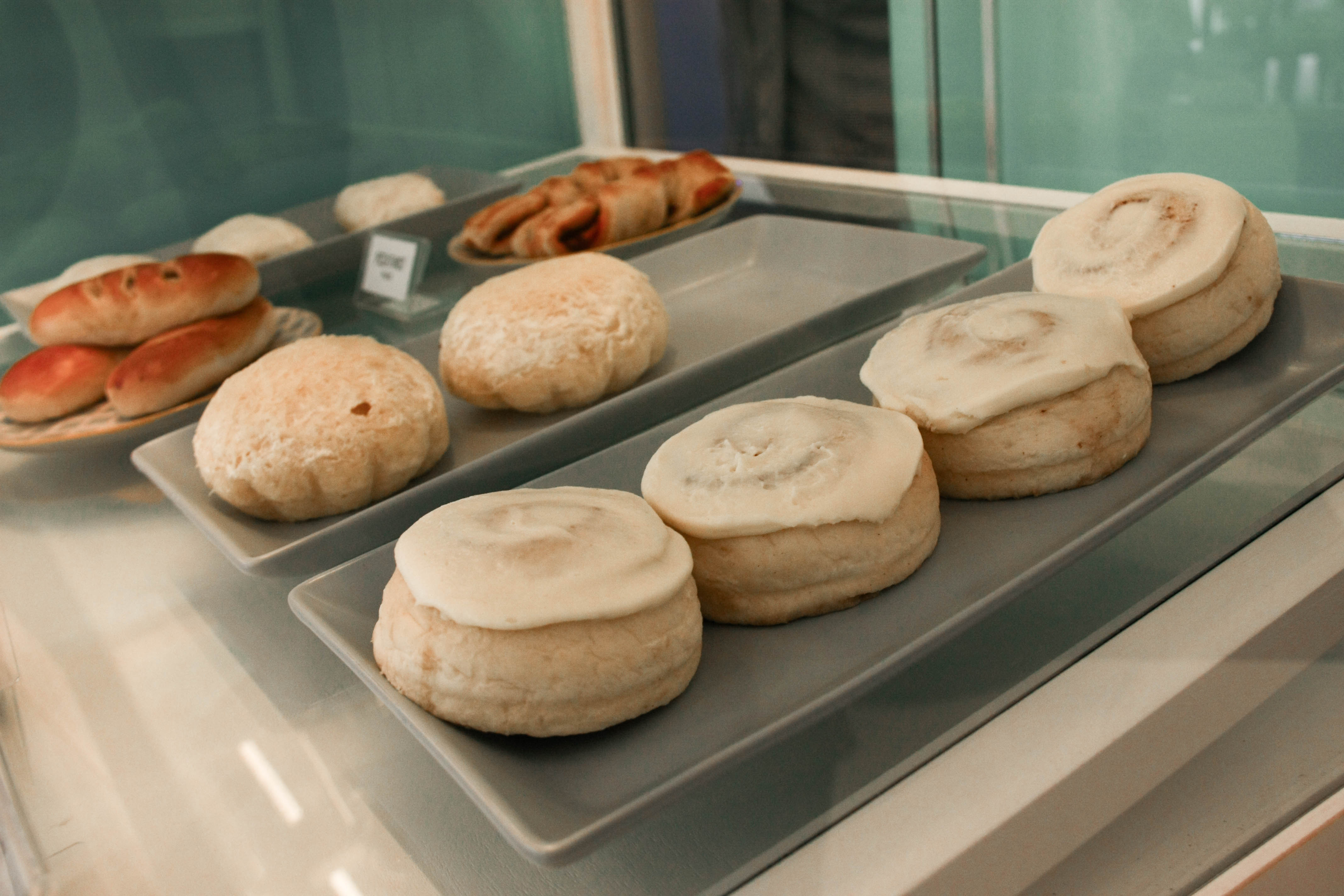 If you ever wander here looking for coffee or complain over the absence of frappucinos on the menu, here are a few choice words from the March Hare for you:
"If you don't care for tea, you could at least make polite conversation!"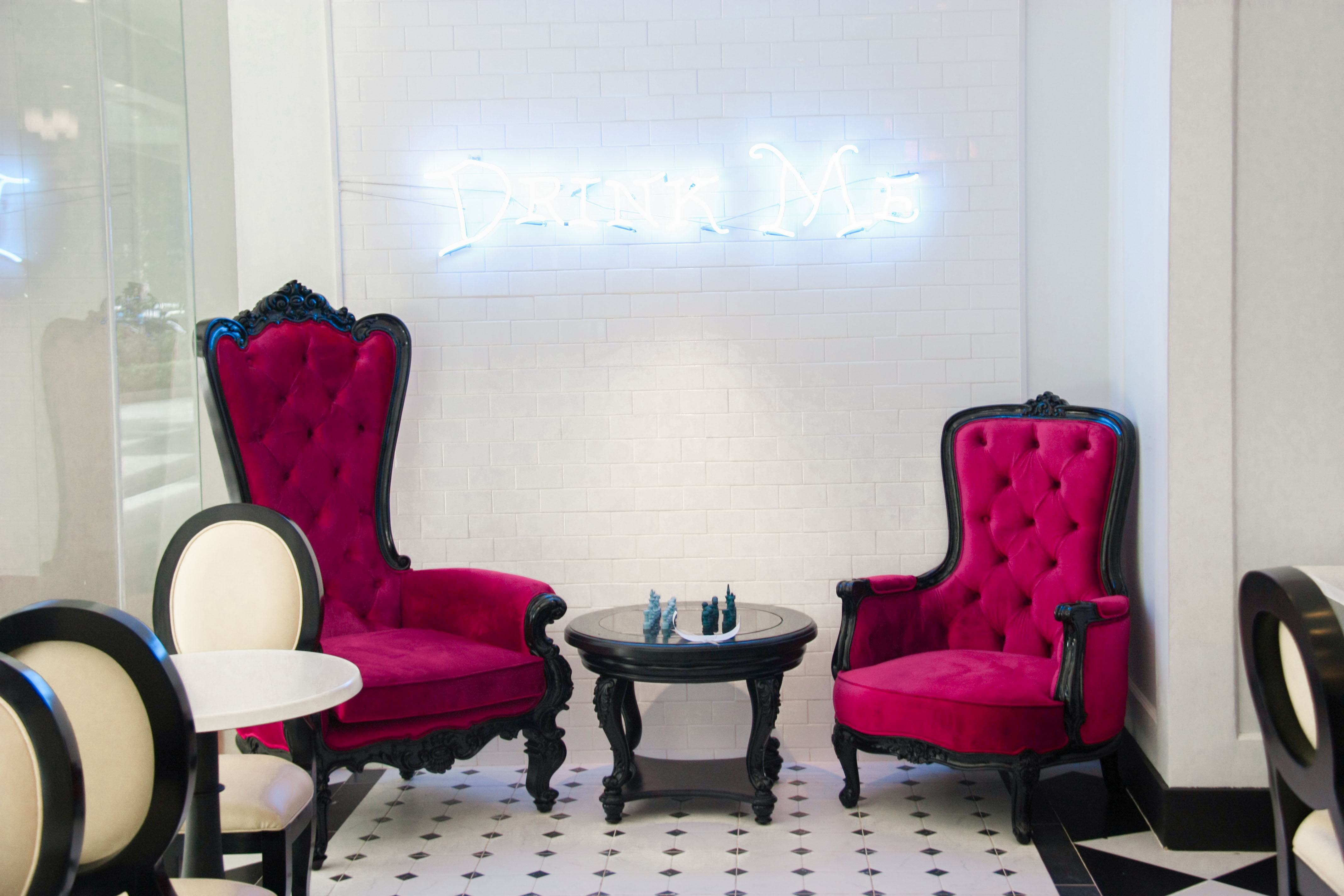 Read more:
We need to stop calling matcha a trend
Instead of lemons or oranges, put rare fruits into your cocktails
Coffee Tonya is every coffee lover's paradise
TAGS: alice in wonderland alice tea salon city guide eats lewis carroll Mad Hatter Milk tea Pasig restaurant tea The Pearl Palace
WHY GO?
Go for their roasted oolong tea paired with their home-made calamansi pie. The smoky aftertaste of the oolong tea accents and cancels the acerbity of the calamansi pie, allowing you to enjoy the dessert more.
MENU