Resto owner says all-natural shabu shabu cured his mom's cancer
And now we get to try it for P599
info
All4u Unlimited Grill & Shabu Shabu

Korean

11 a.m. to 11:30 p.m. daily

809-2881; 0915-6162979

₱

P599 per head approx.
Korean national Bryan Lucky Park is a man on a mission—and by that we mean he found himself on Philippine soil 12 years ago when his church group sent him here to carry out missionary work and put up elementary schools in Baguio and Cagayan de Oro. 
But years later, Park would find himself on another crusade: personal, this time, and closer to home. His mother was diagnosed with cancer and in his efforts to develop healthier, more mindful dishes for her, All4u Unlimited Grill and Shabu Shabu was born.
"This is my life adventure. I got interested in organic ingredients because two years ago my mom had lung cancer. From that time, I started studying oriental medicine and how you could cure disease through food," Park said.
He also explained how his research led him to cooking techniques that would help boost the nutritional value of local ingredients like graviola or guyabano leaves, malunggay, and kelp.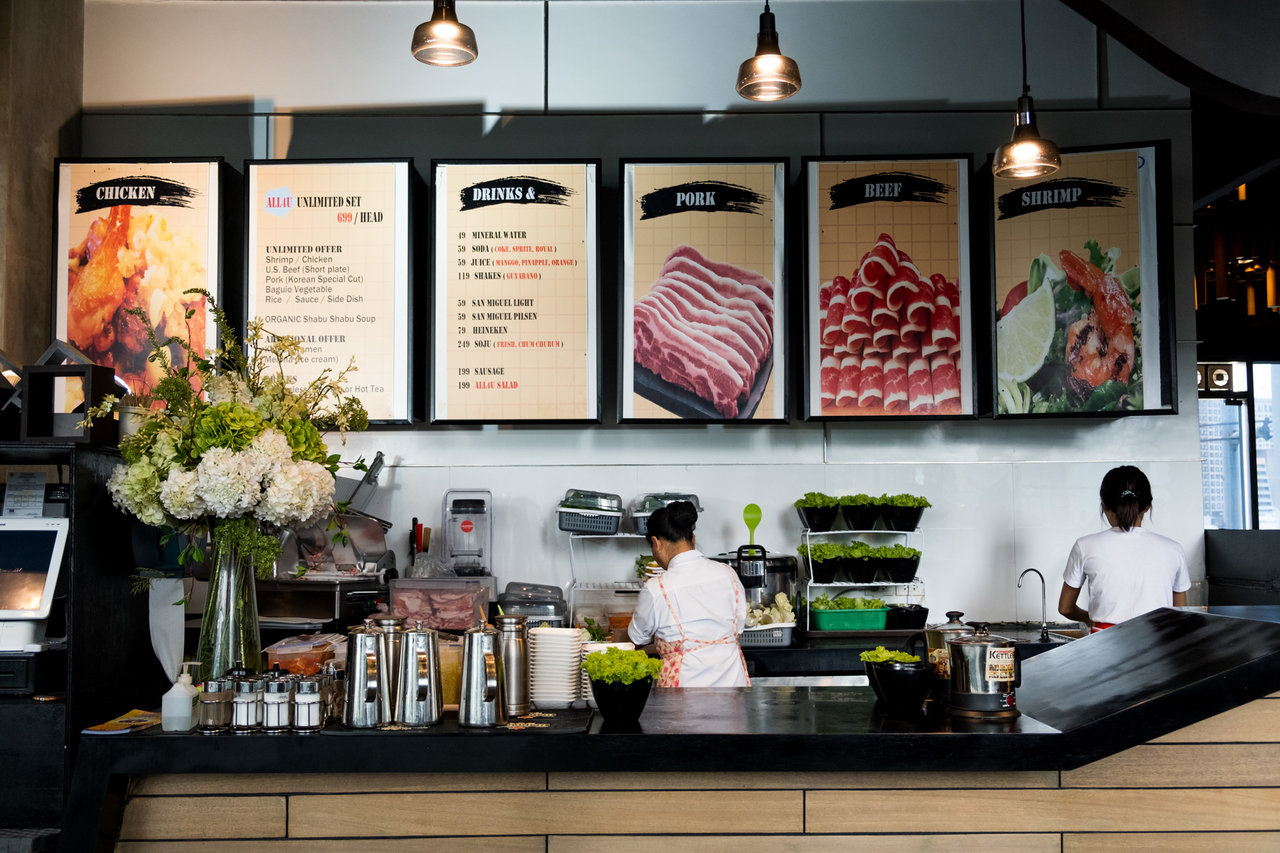 "In the Philippines there a lot of amazing ingredients, but some people do not know how to make them better," said Park, who notes that oriental medicine has taught him a lot about proper preparation and application of healthy food to the body so that it aids in healing and rejuvenation.

And after deciding that his mother was too old to undergo chemotherapy, Park took this food-as-medicine approach to heart, practicing it at home and sharing it with friends. Years later, his mom, who is now cancer-free, stands as a testament to this food-as-medicine movement. While some may question the validity of Park's so-called good food therapy, the teacher-turned-restaurateur swears by the healing powers of his all-natural shabu shabu. And this dish is what he offers to customers eager to slurp their way to good health.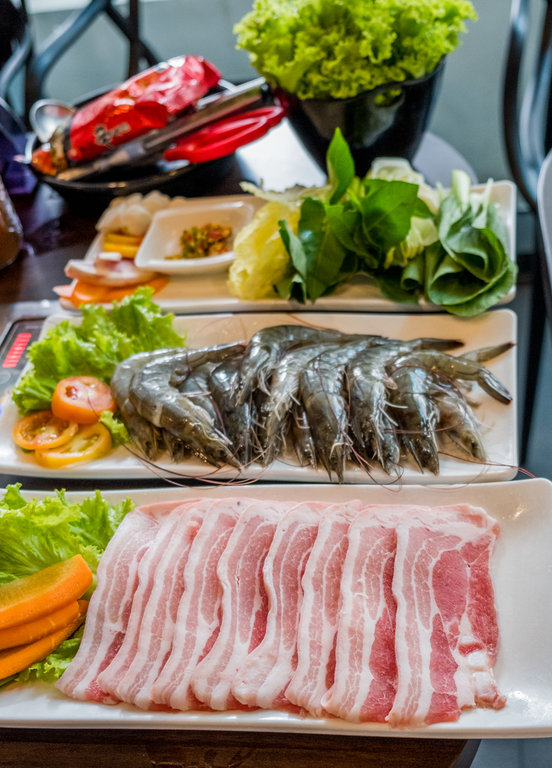 Eat-all-you-can that isn't as sinful
Dining in All4u is pretty much a straightforward affair—there's only one thing on the menu in terms of main fare and the restaurant's name says it all.
"I wanted to make things simpler for customers. In many restaurants, customers take long to decide on what they want to eat because there are many things on the menu. Here, the menu is simple, but they can expect the same good quality every time," said Park.
For P599, customers get a set meal with unlimited shrimp, chicken, beef, pork, and vegetables to grill or add in the broth. All meat and vegetables are guaranteed fresh, with produce delivered straight from Baguio.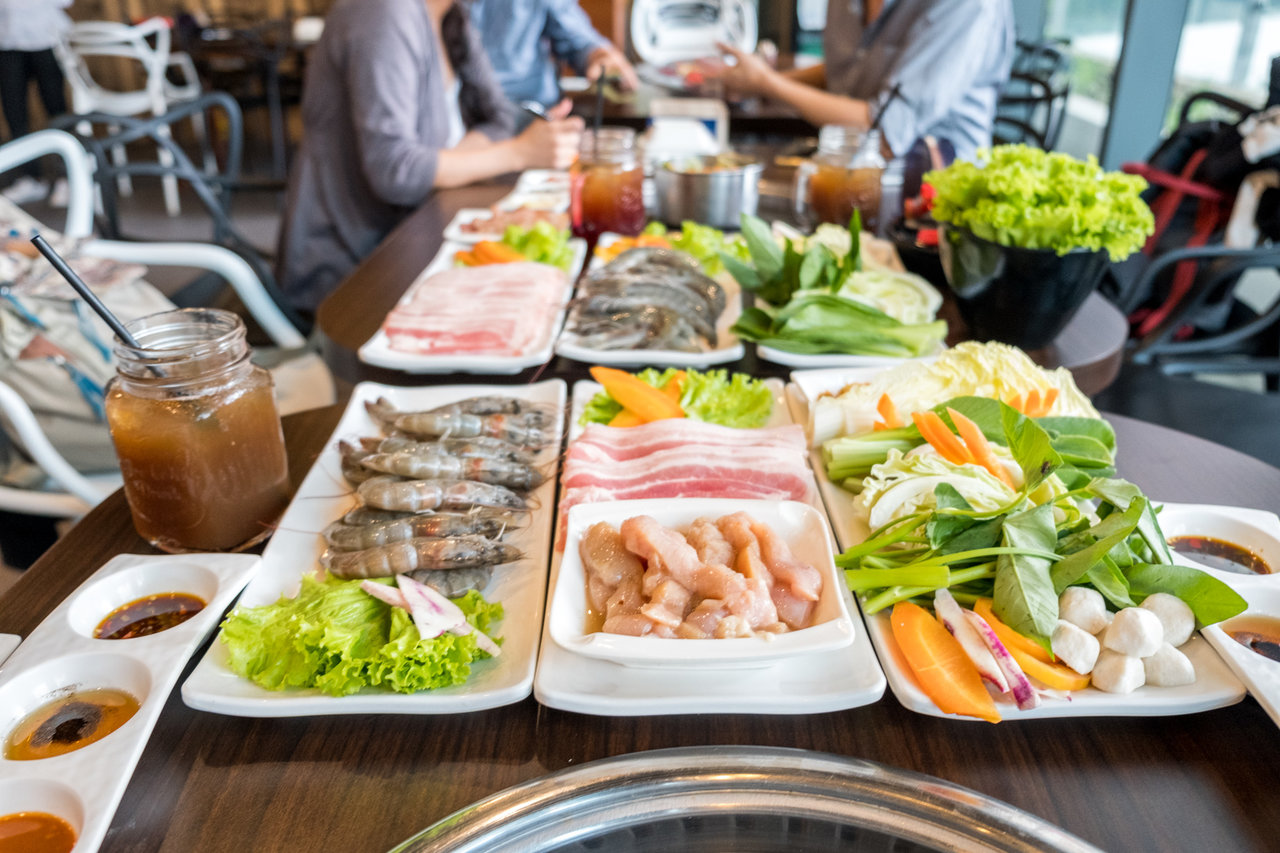 The set meal also comes with side dishes tailored to suit the Filipino palette: dilis, homemade kimchi, and atsara. Customers may also choose to have their shabu shabu with Korean noodles or unlimited rice. But those who are on a strict diet might want to take it easy on the carbs.

Drinks are also taken care of, with a choice of unlimited iced tea or hot tea. Sauces are optional so that customers can season their shabu shabu to taste. The soy-based ponzu sauce is what Park considers the friendliest flavor and is also what he would usually recommend. Other sauces available are sesame oil, ssamjang (sweet and spicy Korean sauce), and gochujang (Korean red pepper paste).
The star of the show, though, is All4u's signature organic soup, which is made from all-natural ingredients like graviola, malunggay, kelp, shiitake, moringa, garlic, and ginger. This ingredient selection was personally designed by Park, who served the same soup to his ailing mother.

Since the organic soup is made from all-natural ingredients, Park says that some might find it a bit bland. (The organic soup was my personal favorite, but preferences differ.) Because of this, All4u offers three other soup options for those who would want something more flavorful: organic soup with seasoning, Kimchi Jjigae or spicy soup, and Mille-Feuille Bulgogi. Park says that their bestseller is the Bulgogi soup, which captures the sweet-savory flavor that Filipinos love.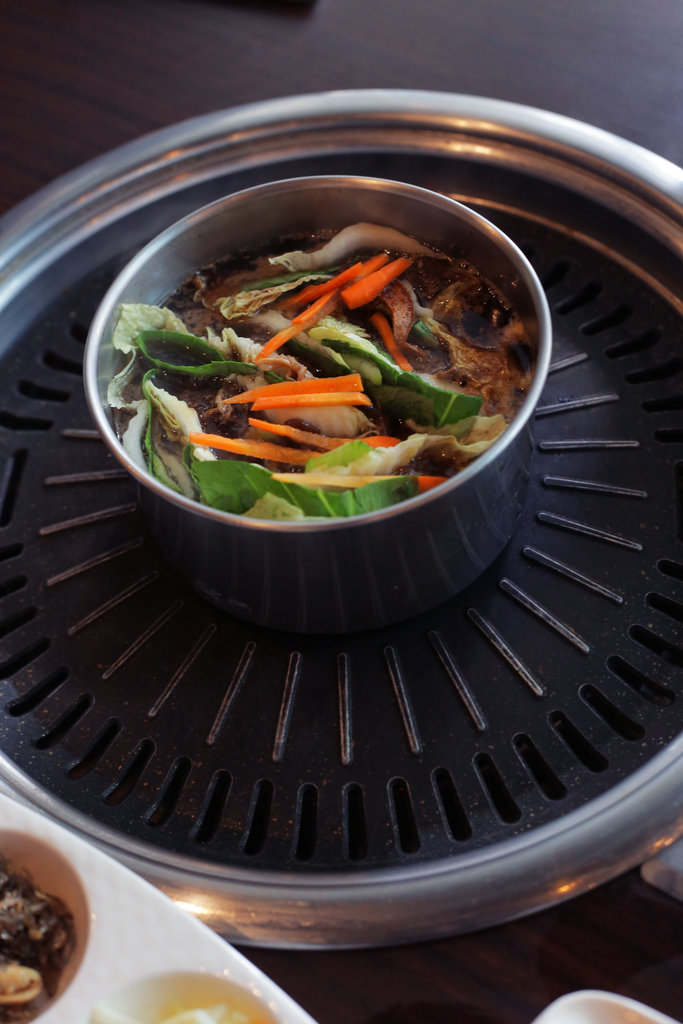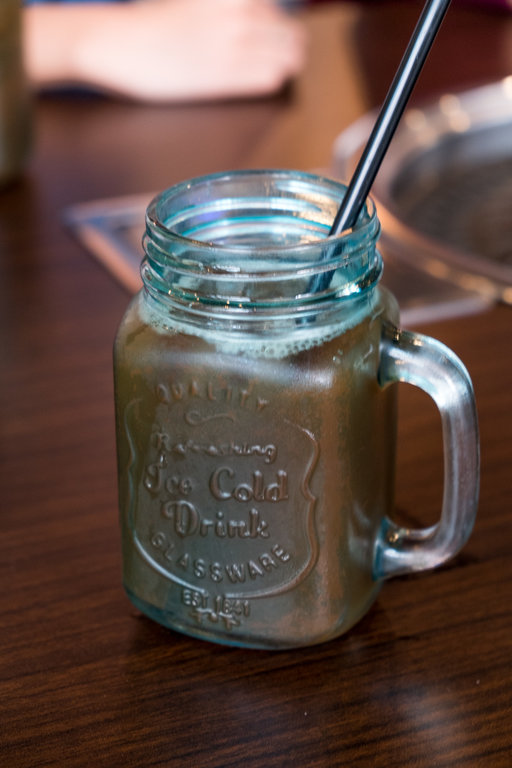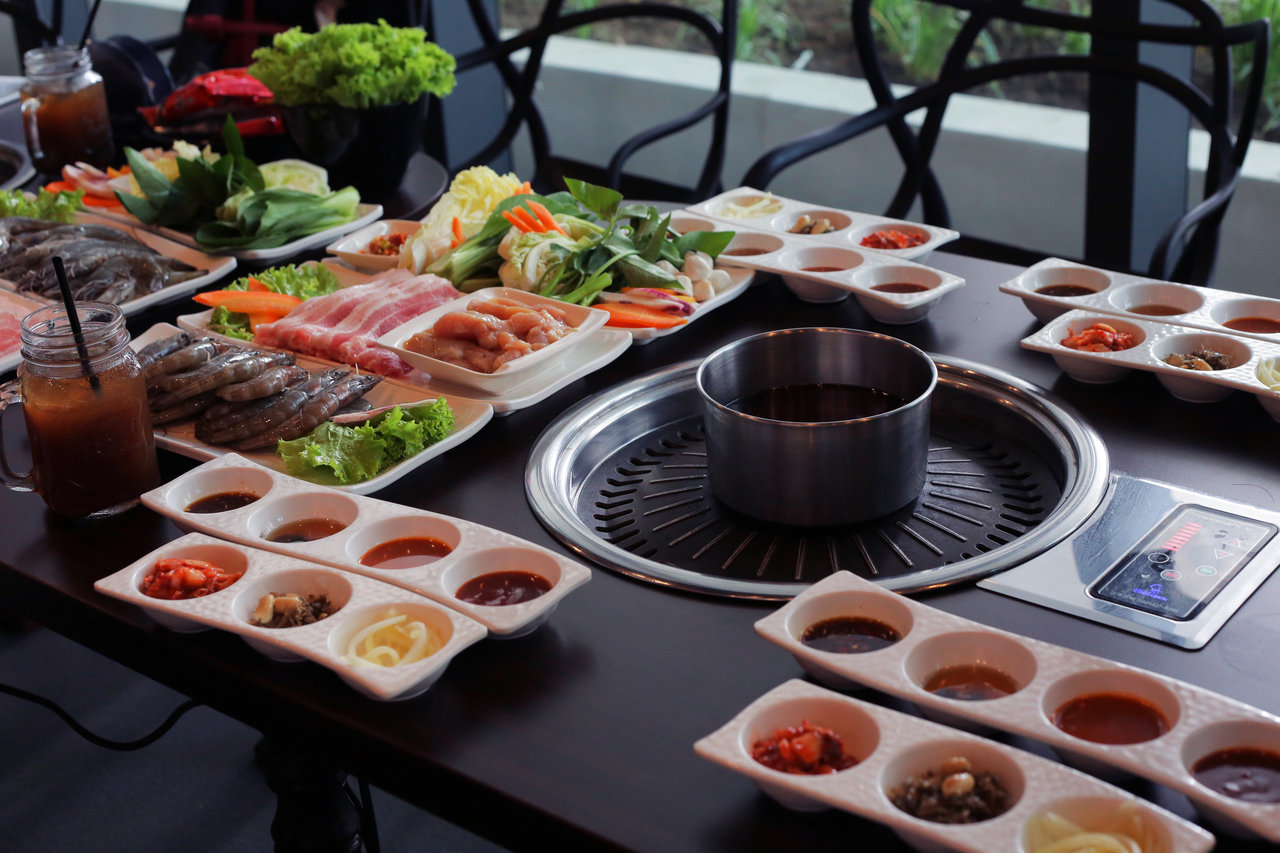 All4u has promos for families, too: Kids seven years old and below may eat free of charge. A 50 percent discount is also given to senior citizens, persons with disability, and children aged eight to twelve. Note though that All4u observes a no-takeout policy and that during peak hours, guests are allowed a maximum of three hours to finish their meal.
Aside from preparing the ingredients from scratch to ensure freshness, All4u makes use of far infrared grills—the healthier alternative to using those that run on gas. According to Park, using liquefied petroleum gas or LPG for cooking may be harmful to the body. Using far infrared, on the other hand, helps in the proper pasteurization of food, serves as therapy for blood circulation, and strengthens immunity.
"Quality of life is very important," says Park, who believes that this must extend into the food that one prepares and consumes. At All4u, you are ensured this quality plus the unique fusion of Korean cuisine and Filipino flavors.
TAGS: All4u All4u Shabu Shabu All4u Unlimited Grill century city mall eats Makati restos nolisoliph shabu shabu
WHY GO?
The All4u meal set includes unlimited meat, veggies, shabu shabu soup, and drinks. For a healthier alternative, try their organic shabu shabu soup.
MENU