Holding on to your diplomas?
In a Facebook post by Business Mirror reporter Jah Rosales, he shared photos of Department Order No. 015 from the Presidential Communications Operations Office (PCOO). The document with the subject of Interim Social Media Practitioner Accreditation outlines the new process and qualifications for being accredited to "cover special events attended by the President."
According to the shared document, any Filipino citizen who is at least 18 years old and has a minimum of 5,000 followers on any social media platform can now qualify as accredited media coverage for presidential events.
For accreditation, qualified parties can download the accreditation forms from www.pcoo.gov.ph. Submit the papers to the PCOO three days prior the event, and then you're good to go. Each accreditation will only be good for one event, unless otherwise specified.
See the rest of the department order below.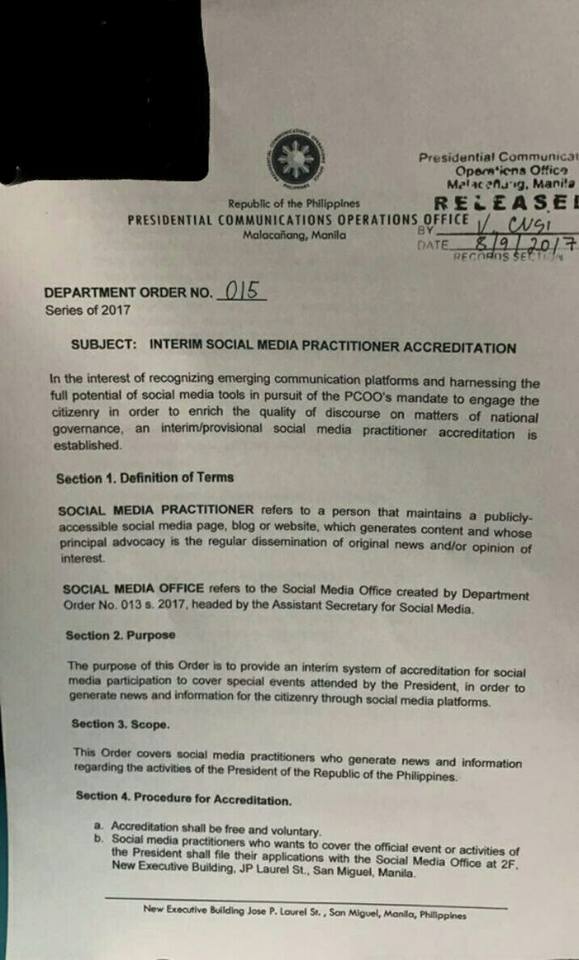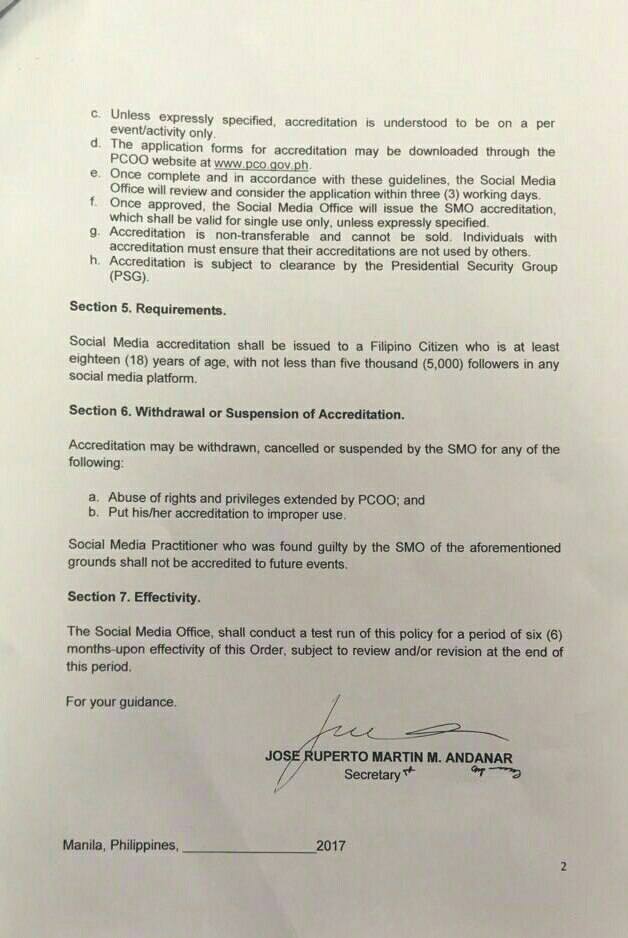 In other news, established writers and journalists, and communications and journalism fresh graduates are reminiscing all the years they dedicated to mastering their craft.
Photos courtesy of facebook.com/elijahfelicerosales and pixabay.com
Read more:
Do you want to be featured on Apple's Instagram?
President Duterte abolishes Negros Island Region due to lack of funding
Writer: ANTHEA REYES