New gallery in Ermita is a hub for contemporary art
You'd never think it's inside a heritage house
Aug 15, 2017
It seems that the historic Casa Tesoro Mansion along Mabini in Ermita is fast becoming Manila's go-to art hub. It's the home of multidisciplinary space 1335 Mabini and the location of Archivo 1984's next headquarters. It's also where you can find Manila's newest contemporary art space, Mono8 Gallery.
"The idea of Mono8 first came up after going to Basel and Art Central. That was our inspiration. We liked the flavor there so we thought why not have something here that's similar to that. Just very fresh, contemporary. If you travel abroad, you see stuff that we kind of miss here," said Mono8 gallery director Carlo Reyes.
And for its inaugural show, Mono8 presents an exhibit titled Extreme Present: What now? What next?, a statement which for them describes the true state of contemporary art.
"There's just so much pluralism in art and the problem now is what to do next. So that is what that current show answers," Reyes explained.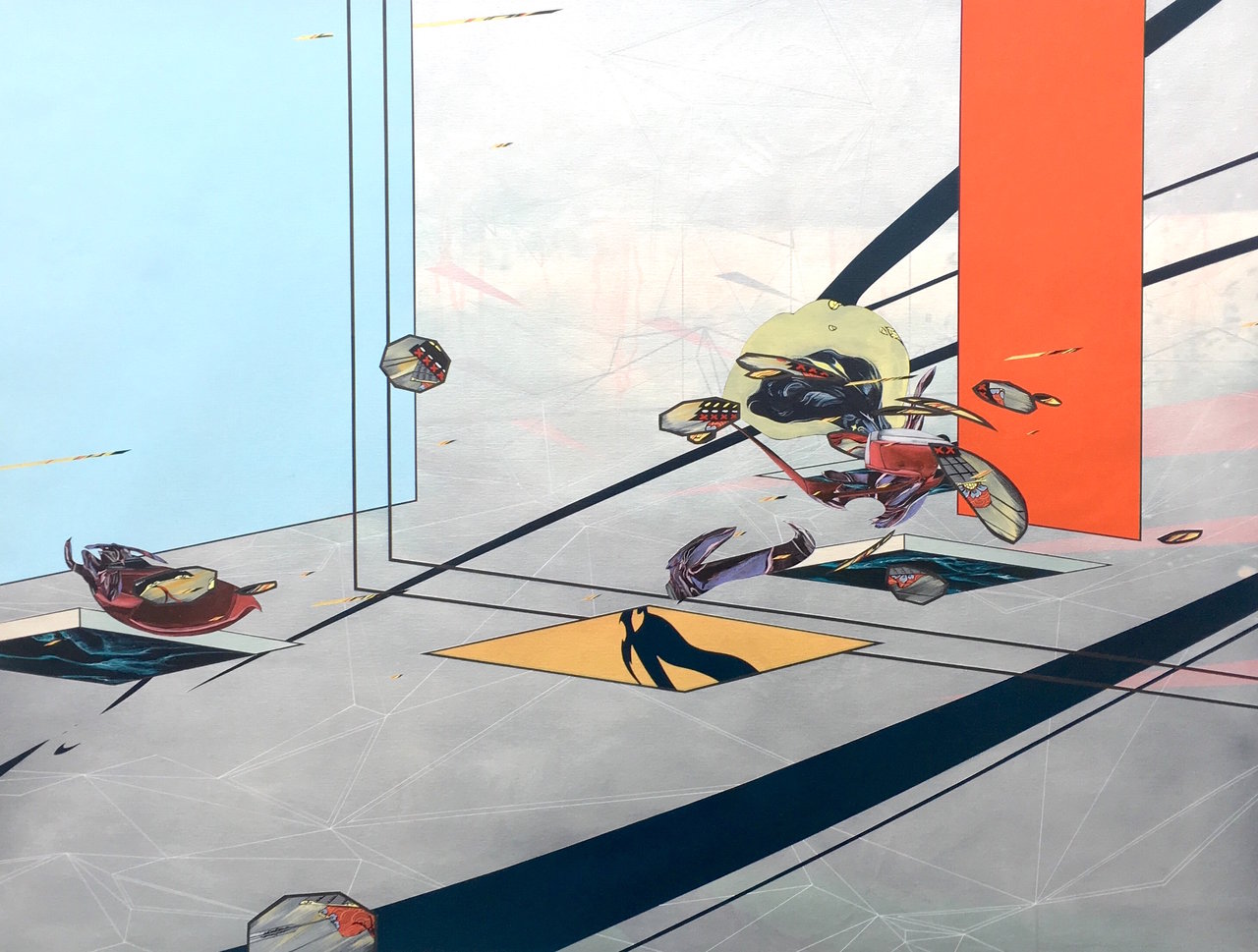 In an effort to give audiences a glimpse of how varied and vast contemporary art is, Mono8 put up a show that challenges artists to think of how they can keep up with the demand for "what is new and what is unique." After all, at a time when information and ideas are just a click or swipe away, it's easy to assume that everything has already been conceptualized and executed. But Mono8 proves otherwise.
"Actually there are still a lot of stuff that are original, which is surprising—just when you think that everything's been thought of. Especially when I go to studio visits here in the Philippines and abroad and say, you go to Hong Kong Art Week, there's so much you haven't seen before. And the art evolves. That's what we want. We want to showcase art that evolves and pushes the limit of what we see," Reyes said.
Mono8 entered the scene at a time when the local art industry is in the middle of a big boom—with new galleries, art fairs, and auctions cropping up every now and then. Collectors, too, are getting younger and younger. And it just so happened that Mono8 opened their space in an area of Manila that is experiencing a rebirth of sorts as well.
Ermita and Malate, once the hangout of the culturati, lost its charm years ago mainly because local government units have failed to maintain the area. Slowly but surely, though, with the help of business owners and cultural advocates, Manila is gaining regulars once again.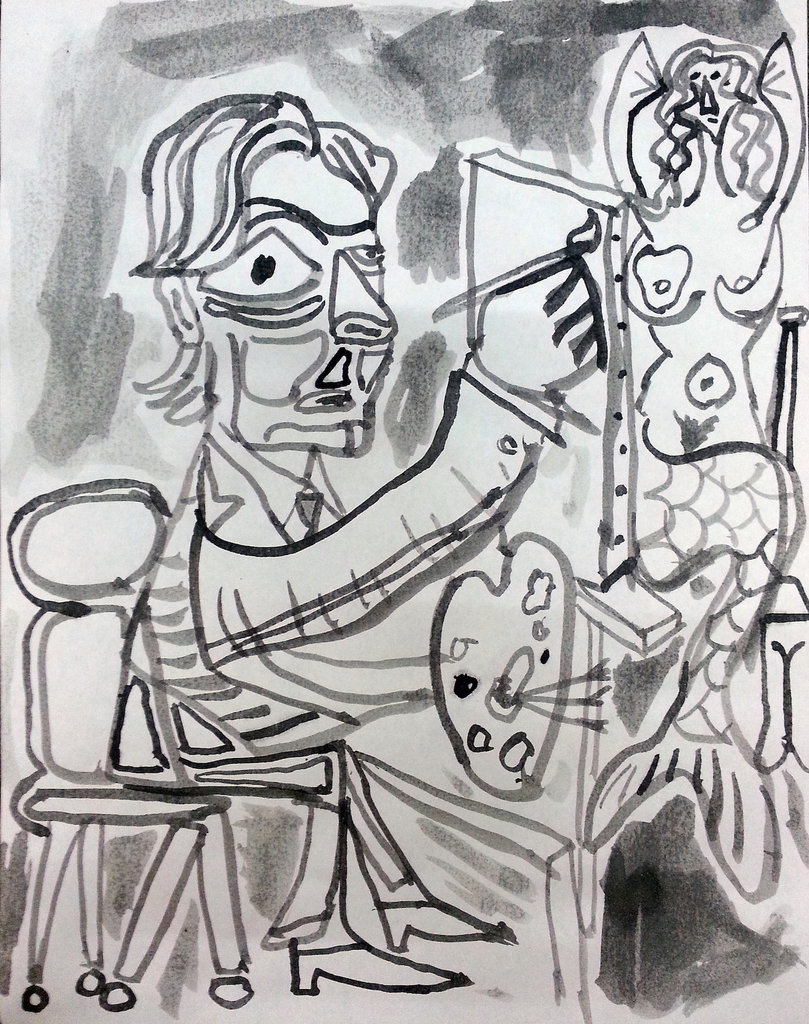 "I fell in love with this place. I've been coming here for such a long time. I've been telling the owner of 1335 Mabini and the people who work here that I really love this place. Then there was this one time, I just repeated myself. I told them that I love this place and it turns out there was a space available. They asked me if I wanted it and the rest is history," Reyes said.
We sat down with the Mono8 team to talk about Mono8's future plans and the state of contemporary art in the country. Here's that they had to say:
What are your future plans for Mono8?
Reyes: We want to work with curators and artists. We want to do pop-ups and tie-ups with other galleries. Our goal is really to work with people. To collaborate. In the future, we hope to be a part of Art Fair Philippines and participate in Hong Kong Art Week as well as other international art fairs.
People have different notions of contemporary art so what exactly is it?
Kelli Maeshiro (artist): I think people want it [contemporary art] to be defined to them but I don't think that 'contemporary' is something that you can really define exactly.
Clarence Chun (artist): I think you can't really define it because it's something that's already happening, right? It's something that's happening now. It's an extreme present. And you're not really aware of it but it's happening and so in a sense, you have to slow yourself down. A lot of people have to go to museums and exhibits to really get the cusp of what contemporary art is. And there's really no exact definition of it. I mean, anything can be contemporary art. You can't put labels on certain art, like what's fine art and what's craft, and things like that.
Maeshiro: But I think people just want a defined answer because the last hundred years, there was dada, there was modernism, there was abstract.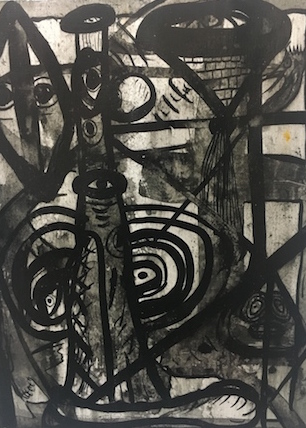 Chun: Yes, of course, but you're talking about movements and if you're talking about movements, then you have to deal with what is today. So what's happening today is there isn't really a defined movement, but there's more pluralism where anything goes. Because of technology, it leads to different types of mediums, with video, with film, with photography, especially with digital photography. Manipulation of photography today is so different from 15 years ago. People are painting on photographs. There was just a show at the National Museum where they called it 'paintographs.' And film is bleeding into conceptual art as well.
Maeshiro: Also at the same time, film, as in narrative film, is also considered conceptual art. So it [contemporary art] is almost borderless.
Chun: Yes, it's really limitless. It's the Wild West all over again, where there are more rules but at the same time there aren't any. I love being an artist today because I can do whatever I want. I would hate to be living in a certain period where abstract expressionism was the king of all movements. That means in order for you to make a living as an artist, you would have to be, at that time, an abstract painter. And things that were taught in those schools were all abstract. All your professors would have been abstract painters. Because of that, certain movements came about. That's why pop art emerged. That was really the rejection of abstract, subconscious paintings, and things like that. And when pop art became the thing, minimalism came—that was like taking something representational and opting for something more minimal and quiet. But today, although there are more rules, there are none.
What do you like about the art scene in Manila?
Chun: In Manila, it's a great thing because as a young artist, there are young collectors who will grow with you. That's one of the key factors why the art scene here is so vibrant. Because young artists are just as excited as young collectors about the art.
Do you think that the current art scene is embracing contemporary art? Do you think you guys are actually presenting something new?
Chun: I think writers like you should tell us that. And sooner or later, Southeast Asia, especially—the art scenes in Singapore, Manila, Hong Kong, Malaysia—they're going to have to edit themselves. What I mean is a critical way of looking at art needs to happen. We need writers. We need art critics. We need art historians to step in. If someone makes something, anyone can say, "This is art." But we need someone who'll say whether it's good or bad.
Maeshiro: And it can't be the artists who do that because it's too personal. It's too close. I think also we need independent curators that aren't artists.
Do you think there's a lack of independent curators and critics in Manila?
Chun: I believe so. Let's just say that people in Manila and the Philippines are very hospitable. And I have yet—since I've been here for two and a half to three years—to read a critical piece on the current art scene. And maybe it's because a lot of people don't want to step on people's toes. That could be a cultural thing. In the States, it's almost like if you get a bad review, it's as good as getting a great review. I may be wrong. But as of now that's what I've experienced. We need writers who can voice out their opinions. And curators that have the foresight to see what they think is art going to be next month, six months from now, in one year, five years, 10 years.
What about the collectors? What do you think of the young collectors in Manila?
Chun: You know the funny thing is, even in the States, the commodification of art is a big influence. If you look at the big auctions—Sotheby's, Christies—and you see these gigantic numbers numbers being thrown around, it can't help but influence these people. Even artists. That is really not normal—when you see works being sold for a hundred million and up. But that's already there. I can say that some artists don't like that. Some institutions don't like that but I can't say that some artists aren't benefiting from that. Whether you like it or not, it's there.
If a collector asks "What do you think should I buy?", what do you say?
Chun: First and foremost I think it's more important for a collector to buy a work that appeals to them. If you look at a piece of art and it appeals to you, whether it's because of the imagery or the color, then you should buy it.
Reyes: I always get asked that but I answer differently. I would advise walk-ins to come to different shows so they know what's out there. It's really important to give them advice because when you start buying stuff, you're more drawn to what's retinal. And you'd be surprised within the next few months, your taste will change. Suddenly you know what's nice, who's going to make it big. It's like you develop a sixth sense.
Read more:
What can you do with art materials from Art Bar?
Check out the art around the city before heading to Art Fair
Header image is an artwork by Kelli Maeshiro titled "I'm sorry all I could do was watch"
Photos of artworks included in Extreme Present courtesy of Mono8 Gallery
TAGS: 1335 Mabini archivo Archivo 1984 art Casa Tesoro Ermita manila mono8 mono8gallery nolisoliph visual art