The first time I seriously thought about udon, it was during a class I had taken for my Japanese Studies minor back in college. We were watching the movie Udon, which basically revolves around the main character's journey towards realizing that udon is "soul food." Needless to say, as with any food-centric movie or show, it left me and many others craving for the thick, soft noodles afterward.
At that time, it wasn't easy looking for Japanese restaurants that served udon. Ramen has been, for the longest time, the top of mind choice for Japanese noodles. But now's a different story, especially with more and more Japanese restaurants opening, and with people becoming open to trying and learning more about the cuisine.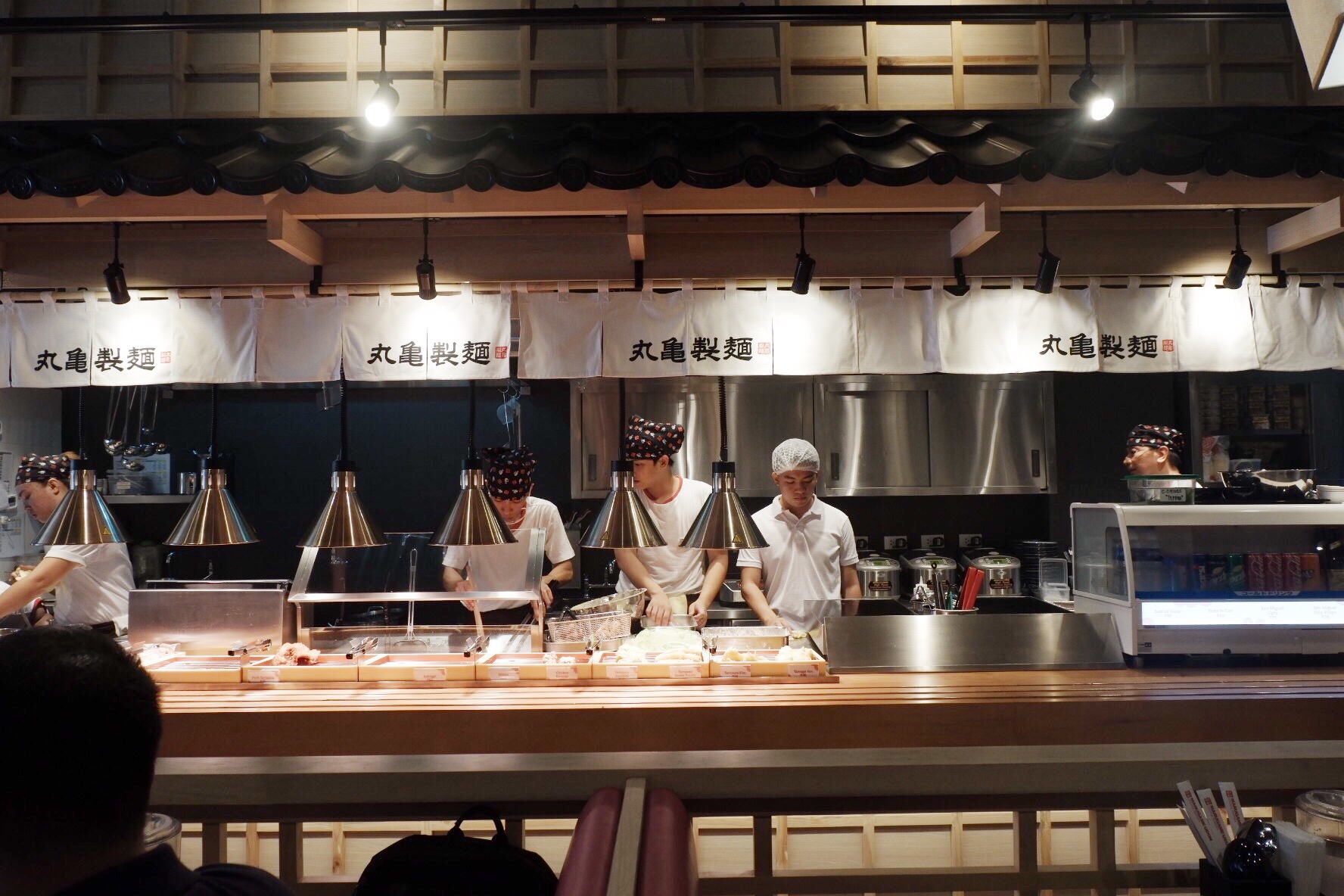 And it's thanks to the Suyen group—the minds behind the Philippine branches of Maisen, Paul, and the popular Pablo cheesecake—that we finally have a restaurant that specializes in udon. Marugame Udon brings what might just be the widest selection of udon in Manila, and even lets the diners customize it as they like.
Marugame Udon is a self-service restaurant, but as with all things Japanese, it comes with a precise system in place. Getting your steaming hot (or refreshingly cold) bowl of noodles takes five steps:
Order udon — here, you choose your preferred size and temperature (now you can enjoy udon even if it's sweltering hot outside)
Wait for your udon — get a tray and tempura plate, and watch as the staff behind the counter prepares your noodles
Choose your sides — tempura and musubi trays are set up along the counter, where you can choose from a variety of sides. Each side has a corresponding price, which will be added to the base price of the udon you've chosen
Pay for your meal
Get your own condiments — There are 11 condiments available for you to mix and match with your udon. Choose from: wasabi, ginger, tenkasu (bits of tempura batter), spring onions, togarashi (chili powder), salt, pepper, sesame seeds, fish sauce, dashi sauce, and dashi shoyu sauce. A tip—mix dashi shoyu sauce with ginger to make your tempura dipping sauce.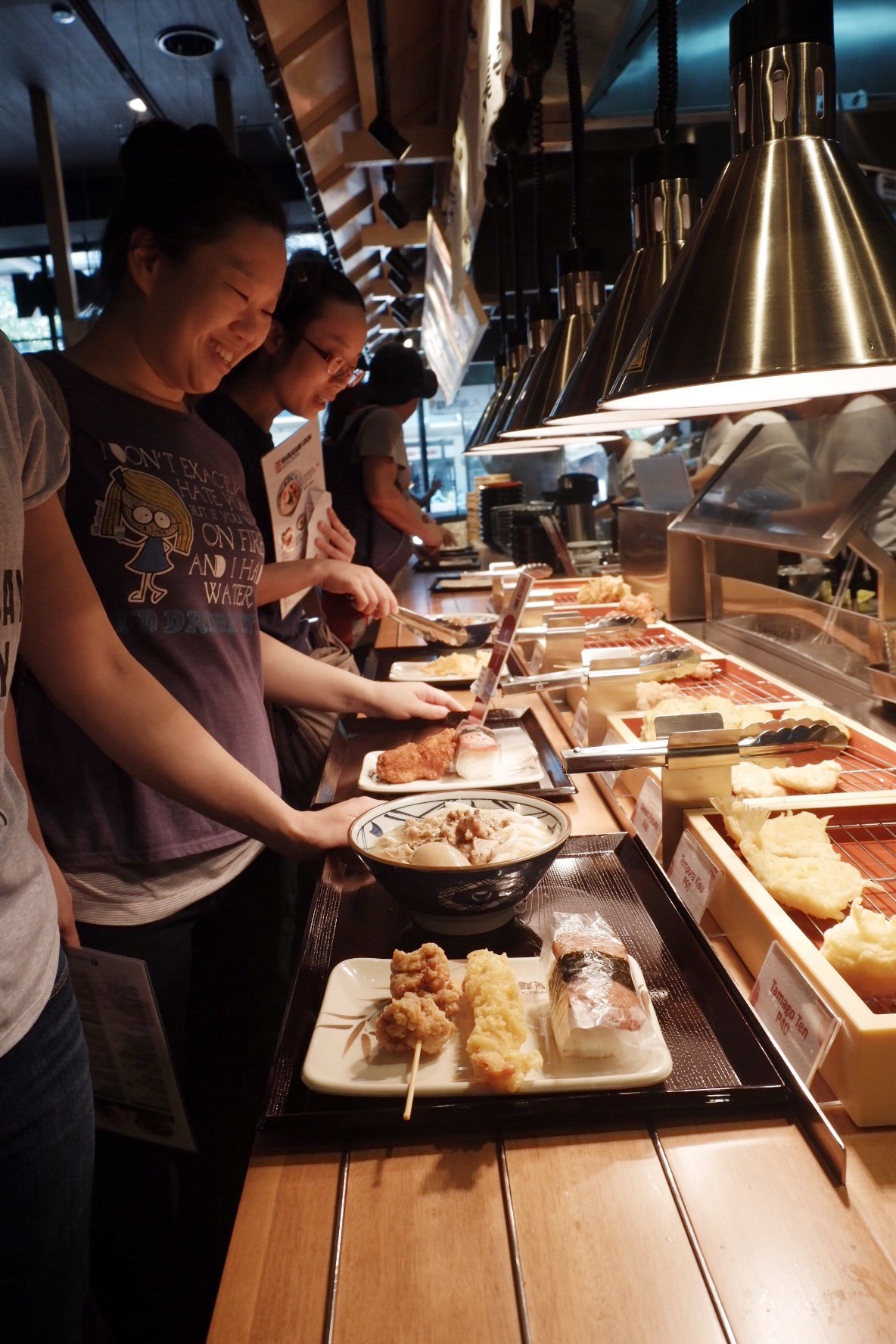 For the uninitiated, Marugame offers several udon options. Our top pick is the Beef Ontama Bukkake Udon, which has a mild, sweet soup, topped with thin beef strips and onsen tamago. It tastes a bit like gyudon, except instead of rice, it's on top of soft, chewy noodles.
If you want to experiment a bit more, you can choose from three main types or bases: kamaage udon (udon served in a hot water bath, with dipping sauce), kake udon (with broth made of dashi, soy sauce, and mirin), or zaru udon (cold udon). You can then top these with your choice of tempura, and seasonings. If you're on a budget but still want to eat udon, you can also opt to order just the udon (the regular size is only at P95) with nothing else.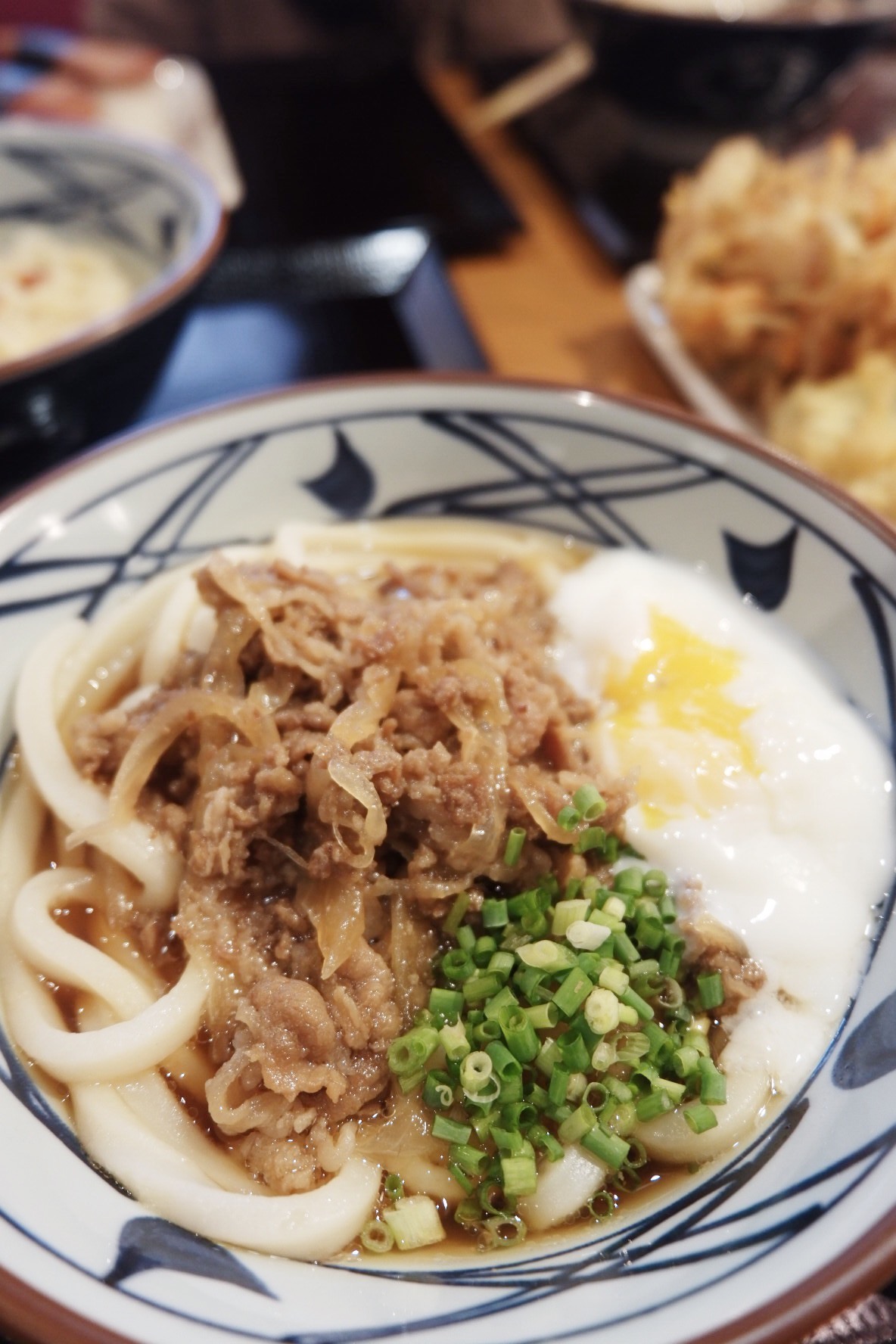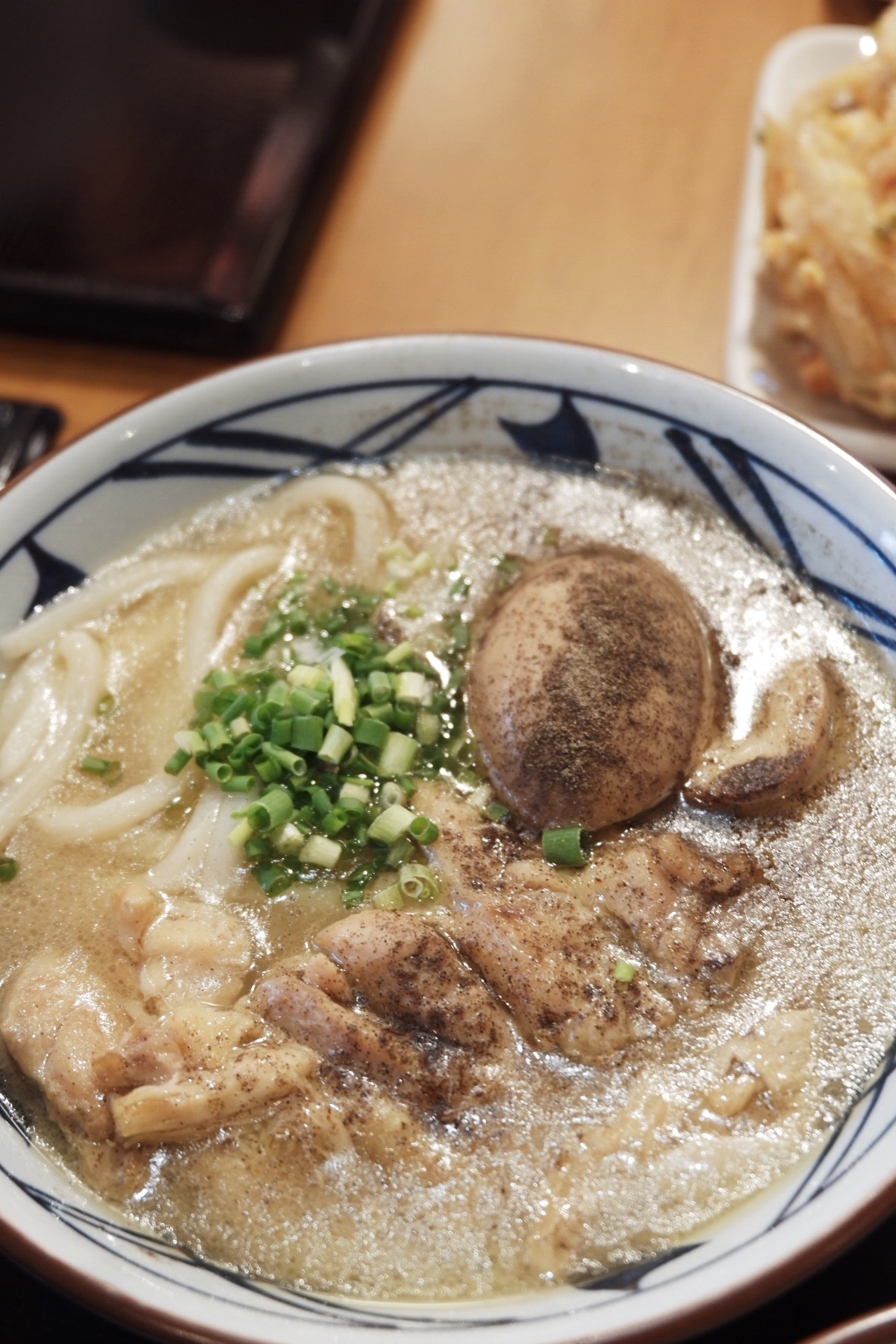 Just in case you need more convincing, here are more reasons to reach for that bowl of udon for lunch:
It's easy to digest. Udon noodles are made of only three ingredients—wheat flour, water, and salt. There's no added fat, so the noodles can be processed easily by the body.
It has a mild taste. Incorporating a variety of flavors is also easier with udon noodles since it has an almost neutral taste. You can enjoy the sharp, spicy taste of curry, or the mild sweetness of sukiyaki or gyudon, or even the creaminess of carbonara with udon.
You can eat it hot or cold. You know how sometimes it just doesn't feel right to eat ramen because it's already too hot outside? This won't be a problem with udon, since it can be served either hot or cold.