Treat yourself to this burger with edible gold right now
Look for GILT Burger, a gold mine on Guijo St. in Makati
info
GILT Burgers

Burgers

Monday to Saturday, 11 a.m. to 11 p.m.

0929 474 5804

₱

P500
GILT Burger is the newest burger joint in San Antonio Village in Makati and it has decided that the neighborhood, particularly Guijo St., is ready for a literal gilt burger.
"We just want to make a very crazy luxurious burger and create an ultimate burger experience in the Philippines," says Gian Reyes, half of the founding team of the joint and the one who's responsible for this amusing burger variant. "It's really ridiculous, but a very good [kind of] ridiculous," adds Alexa Arce, Reyes' and the team's second half.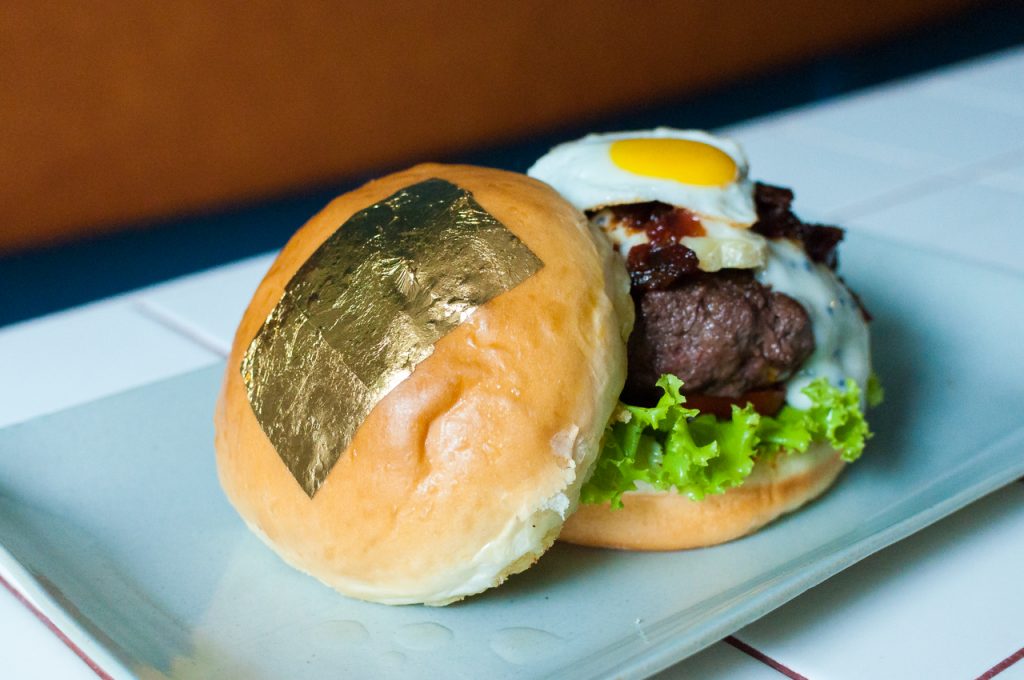 The signature GILT Burger has a 24K edible gold film on its crusty yet soft, sweet brioche bun. Talk about luxury even we're still on its surface yet. But this burger is not just your another physically attractive treat. Bite into its thickness and you'll be greeted by extravagant layers of textures and bursts of flavors—quail eggs, red onion caramelized in pinot noir, brie cheese slices, truffle mayo sprinkled with black caviar, and bacon jam all resting in the comforting and delectable presence of 200 g. New Zealand Angus beef with gooey Colby-jack cheese in the middle of the patty.
If that looks overwhelming, well, that's because it is. The other burgers on this joint in front of Saguijo Cafe + Bar set the bar high, too.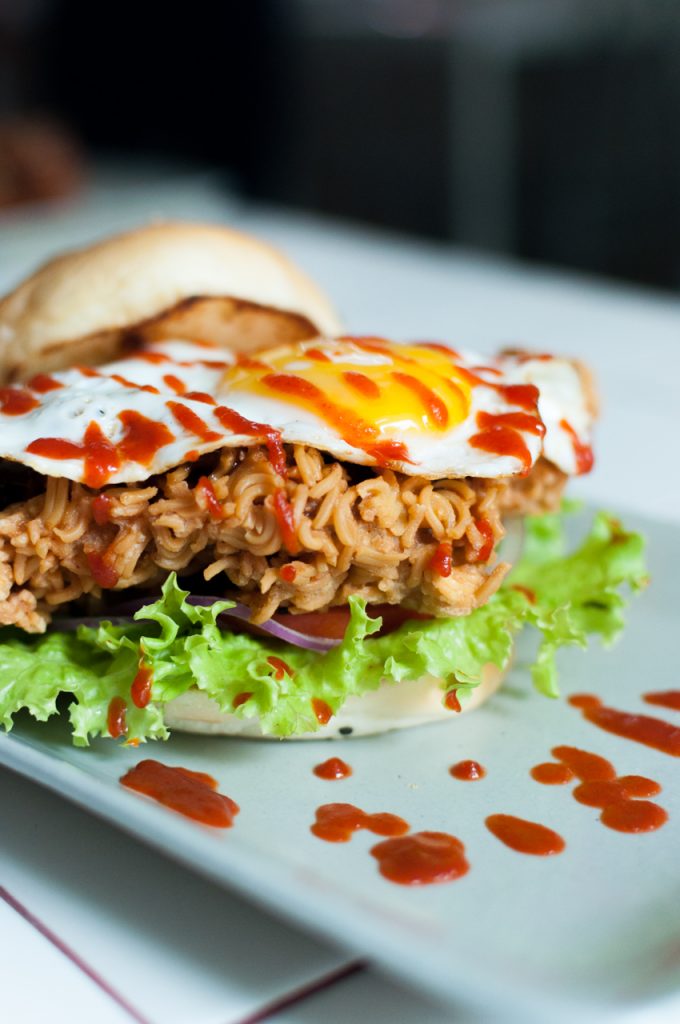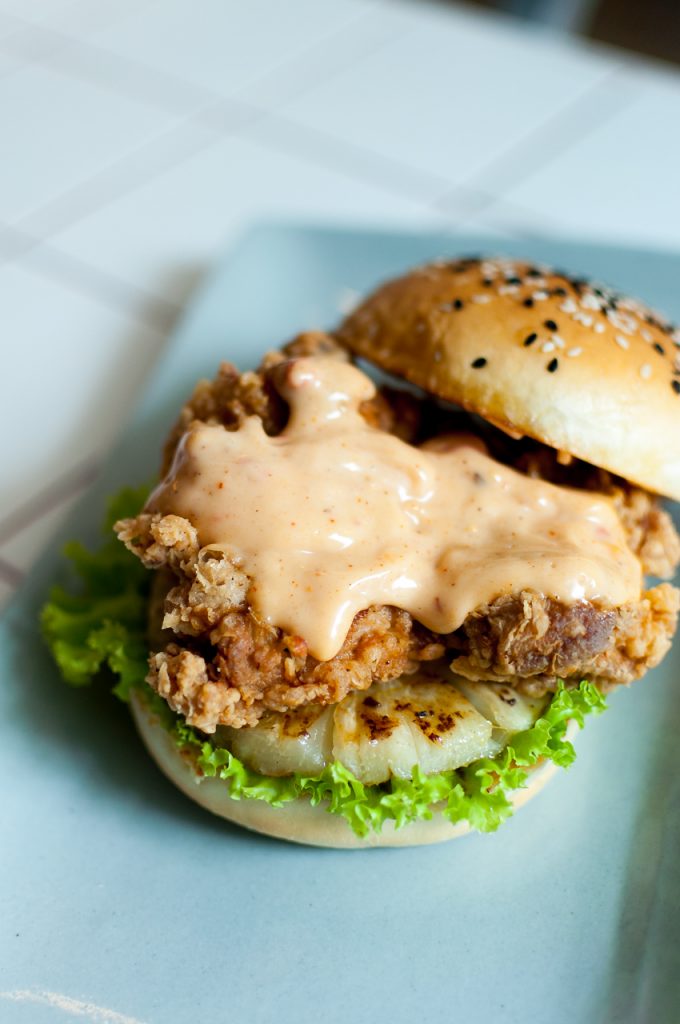 The couple incorporates their experiences in growing up into their burgers. It's apparent in Mi Goreng burger, a homage to Reyes' living on Indonesian noodles for a month (like our Lucky Me! Pancit Canton for petsa de peligro) after moving out from his home in Australia. They coat their chicken thigh fillet in Mi Goreng noodles with sauce made out of the noodles' packet, top it with fried egg and Sriracha sauce. This brittly flavorful, mildly spicy variant is a personal favorite.
Another Australian experience-inspired burger is The Convict. It has chicken thigh fillet coated in hot Peri-peri sauce. It's kind of adjusted for the Filipino palate as they've added pineapples to balance the flavor. And just because Reyes likes to combine flavors.
Not in the mood for a regular bun and patty combo but still fancy that burger kick? GILT has kind of foreseen that need as they allow their burgers to be transformed into fries form and made shareable.
Try their Drunken Umami Gilty Fries, hand-cut fries showered in gooey beer cheese sauce (made in-house with cheddar cheese and Brew Kettle beer). It's added with katsuobushi, dried smoked tuna, for the umami flavor, and bacon jam with rum and honey because one flavor isn't enough to kick this comfort treat up a notch. Of course, it's covered with 150 g. Angus beef. You'll only need to add P50 to have your burgers turned into Gilty Fries.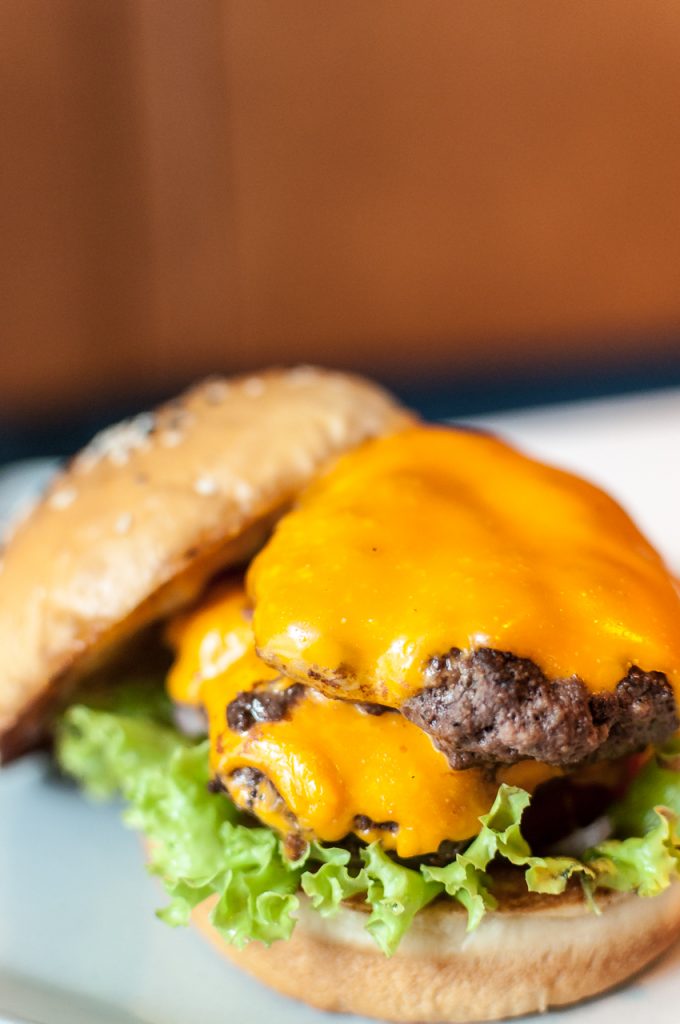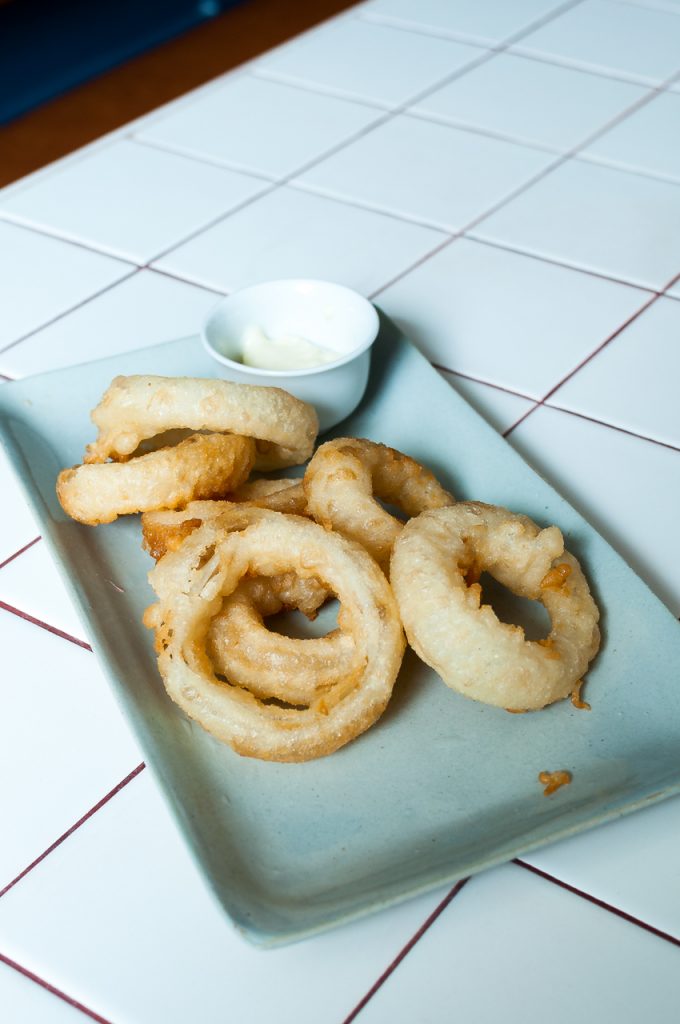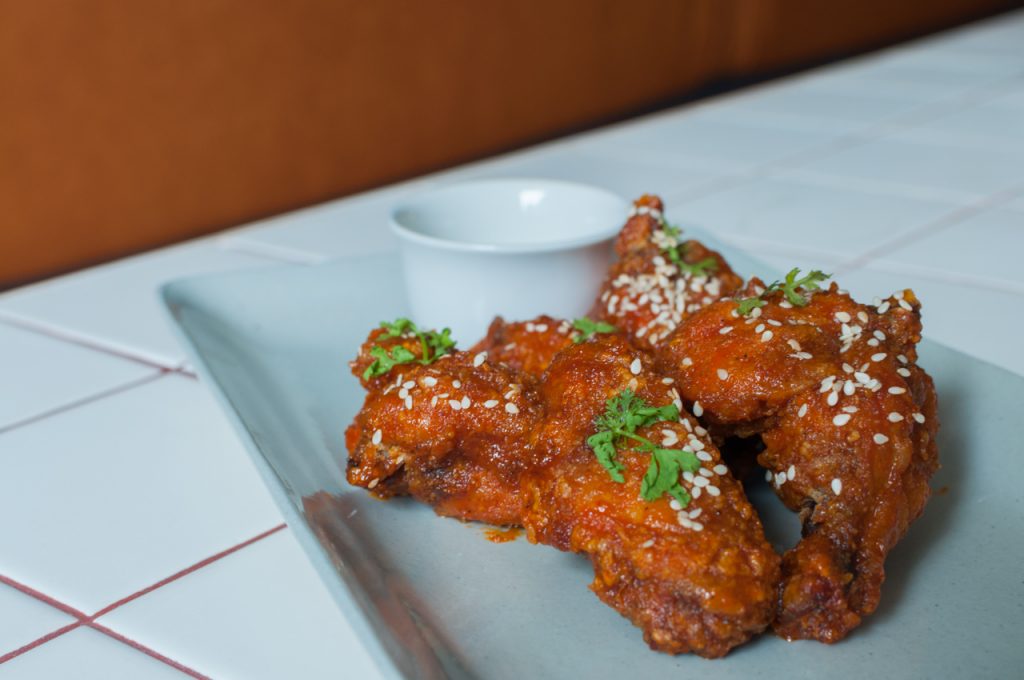 "This is us," shares the couple and followed it with a laugh. They've thought of the concept and jumped in just this year. But at the back of their heads, they've always wanted to have their own food place that reflects their personalities.
GILT is still planning to expand its eclectic menu, so watch out for new kinds of burgers like dragon fruit burger, maybe? (No, really. They've been toying with the idea for a while now.)
Read more:
Here's how to make Pulp Fiction's Big Kahuna Burger at home
Boutique Burger Kitchen makes gourmet burgers that will go beyond your Instagram feed
Build your burger dreams with a DIY burger
TAGS: city guide eats gilt burgers guijo st. makati nolisoliph restaurant south
WHY GO?
Their Drunk Umami burger in fries form is a fine comfort food as it's covered with beer cheese sauce, katsuobushi, and bacon jam with rum and honey.
MENU