At first, you may think that We Bare Bears is just a children's series about three bear siblings: Grizz, Panda, and Ice Bear living life in the city but according to showrunner Daniel Chong, it's actually a reflection of society.
"There's a cultural difference to the way I look at the world and so I created this show about outsiders. To me, the bears operate like a minority in America—they're just finding their way to assimilate and be a part of society. Given the political climate in America now, I think that this definitely hits home a lot," said Chong during an interview with The Straits Times.
Political and social issues aside, We Bare Bears showcases a chock full of real-life scenarios that I think a lot of adults can relate to or learn from. I named a few of my favorite episodes to get you acquainted.
"Modern millennial anxieties" due to social media
In the episode "Viral Video," the Bears desperately want to become internet famous and "bask in internet glory"—complete with fame, fortune, and a lifetime supply of salmon bagels. Carry that episode into the real world and you'll get almost the same thing. A lot of people dream of becoming social media stars or influencers fueled by 'likes' and approving comments from thousands of followers. This mentality triggers anxiety because it makes the person seek approval from others, then gets upset when they're disliked.
Living the #ToteLife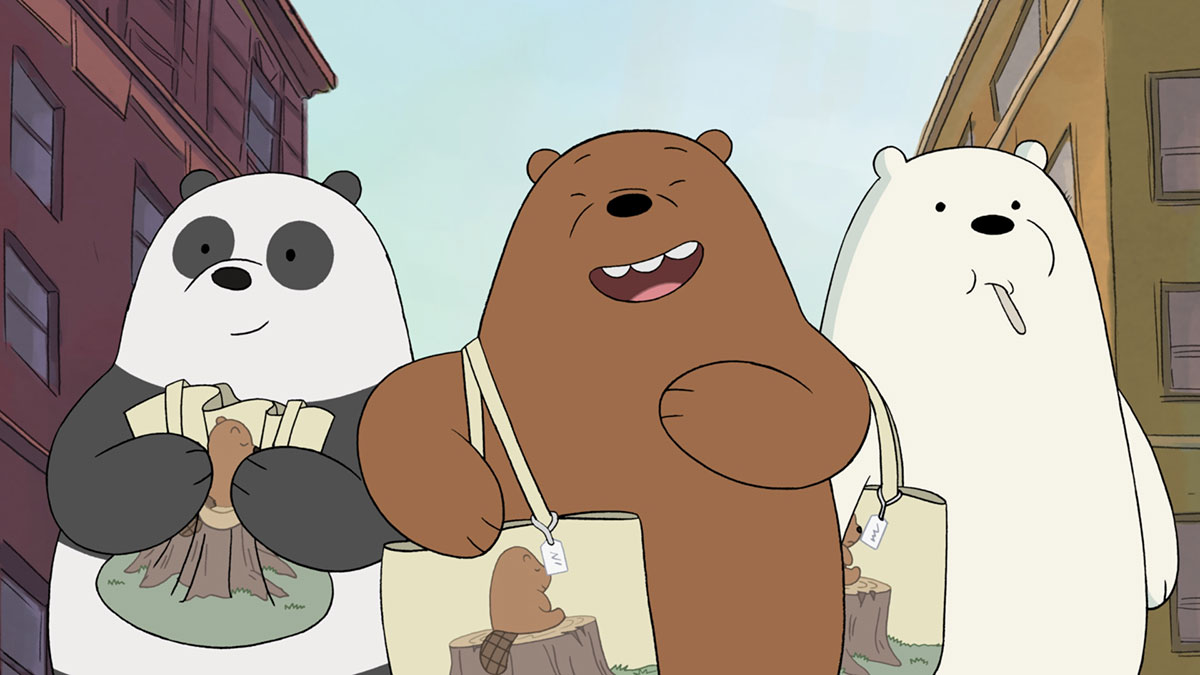 When a hipster grocery shames the Bears for using plastic bags, they realize that they need to resort to eco-friendly tote bags to save the environment.
This is easy to apply in real life. The next time you think of using a plastic bag for your groceries, buy or bring a reusable tote bag instead. The goal is to use less plastic so they won't end up in beaches and our stomachs.
The decay of etiquette in movie theaters
Isn't this everybody's pet peeve? In the episode "Shush Ninjas," the Bears were getting tired of the decaying etiquette in movie theaters so they decided to go on a mission and shush people who ruin movies for others. We're not encouraging you to shush every single noise you hear inside the cinema, but there's always a proper way to let them know.
Photos courtesy of Cartoon Network
Read more:
What would Jesus, Batman, and Jon Snow do?
Writer: BEA LLAGAS