LOOK: Campaign materials upcycled into bags, school supplies
EcoWaste Coalition made this to urge political candidates to "clean up your mess"
May 14, 2019
When the Nolisoli team went out to vote yesterday, our eyes were immediately fixed on the countless trash we saw in our specified voting precincts. Sample ballots and campaign materials were among the piles of trash scattered in every part of the polling place—from the stairs and streets to the potted plants and trees.
This happened despite repeated warnings from environmental watchdog EcoWaste Coalition and other advocates to spare schools, especially plants in schools, from our trash. (READ: Spare trees from election campaign materials, environmental group urges COMELEC)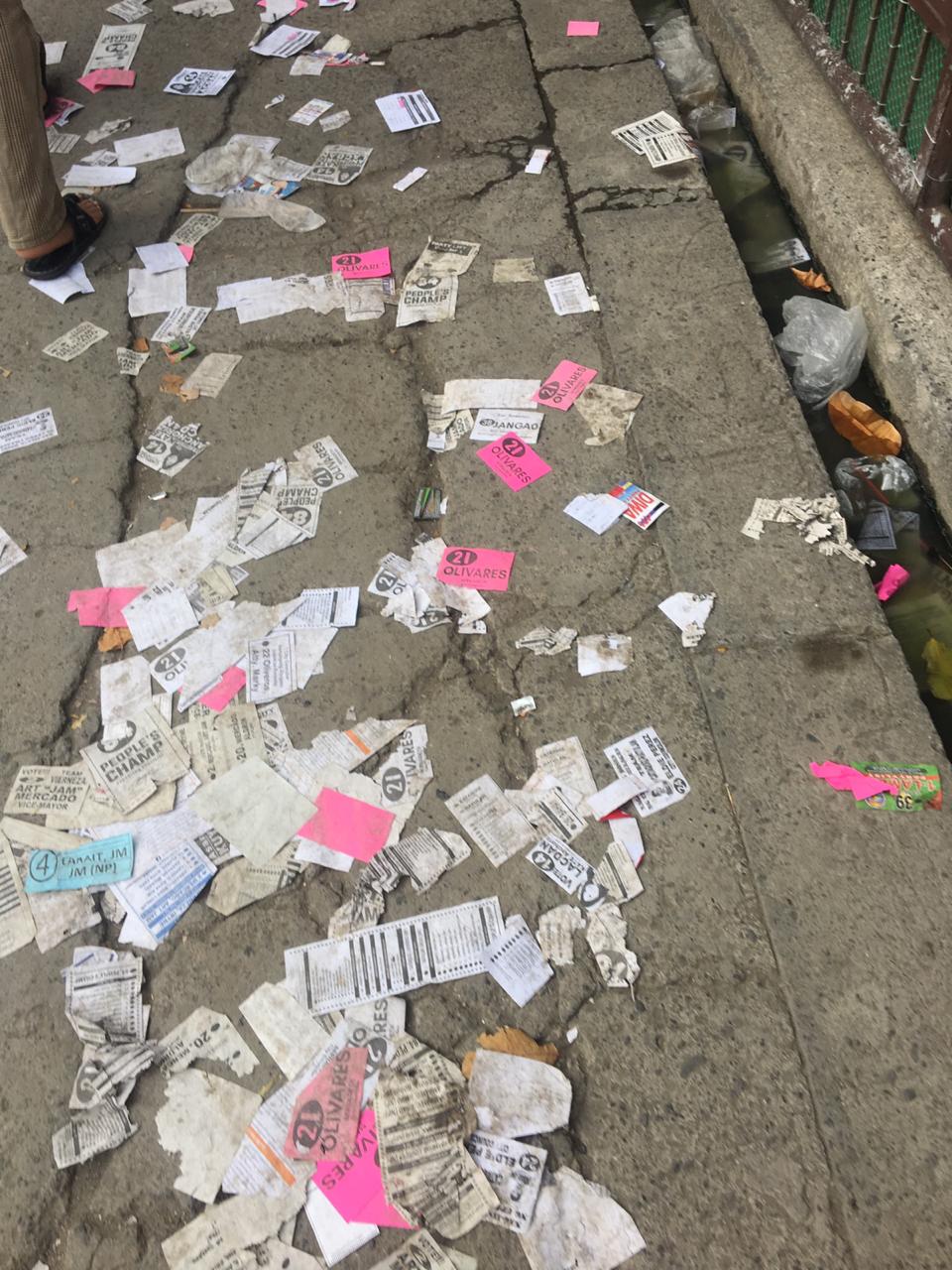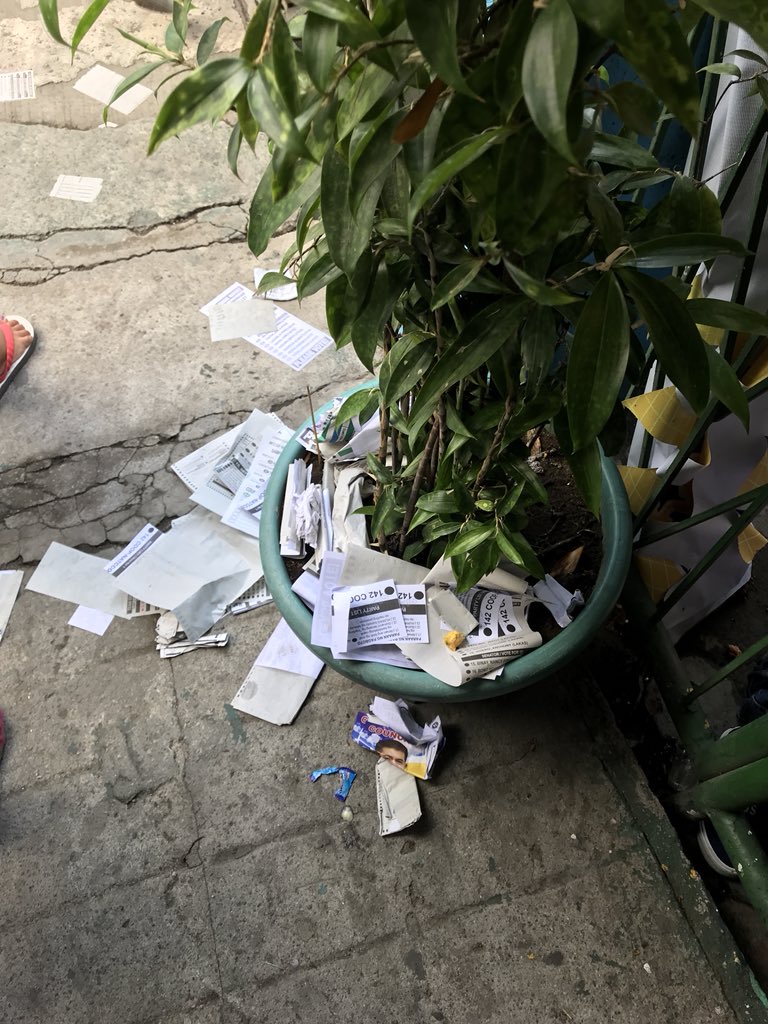 It is ironic how on the day we are choosing the right leaders to help us, we are pulling ourselves down. And also violating our own laws.
According to EcoWaste Coalition, the littering of sample ballots is a blatant violation of local and national environmental laws, particularly RA 9003 or the Ecological Solid Waste Management Act. "Like the reported incidents of vote buying, littering has again tainted the democratic exercise of choosing our political leaders," EcoWaste said.
Upcycled materials
Aside from calling irresponsible voters out for littering, the group also made an urgent appeal to political parties and candidates to "clean up your mess."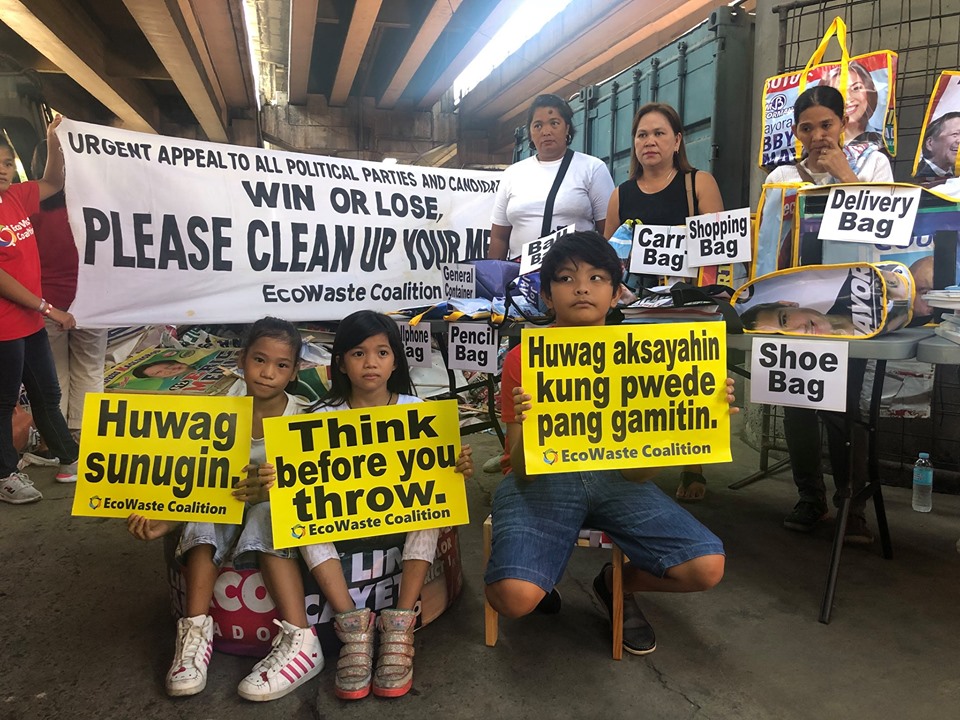 In a Facebook post by Inquirer.net, the group showed that they upcycled campaign materials into bags of all sizes. There's a bag for shopping, carrying, delivery, shoe, body, string, and even balls.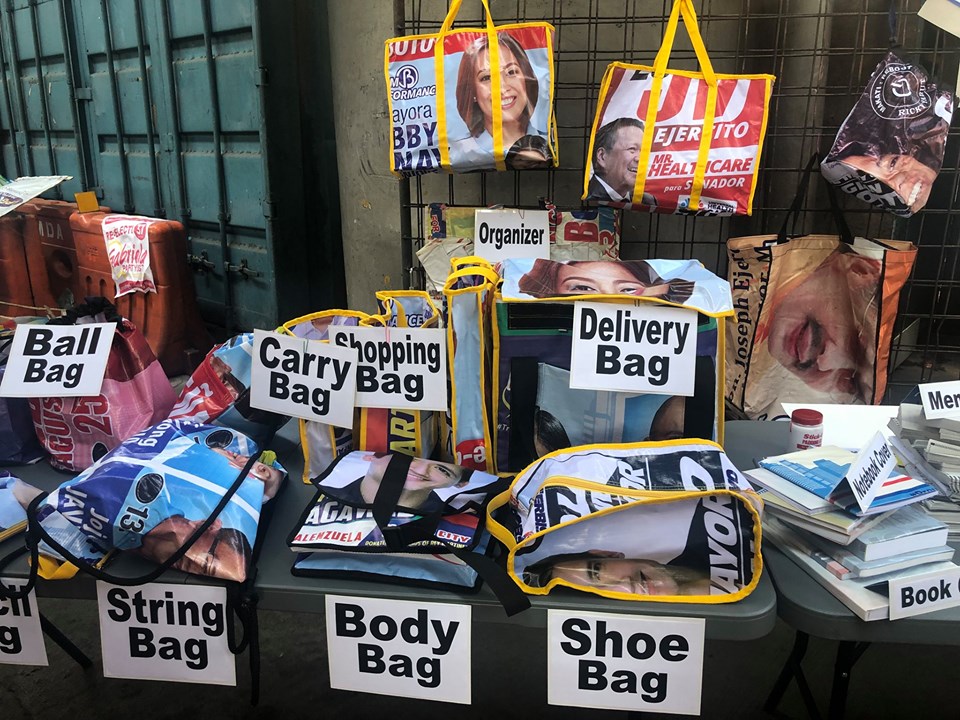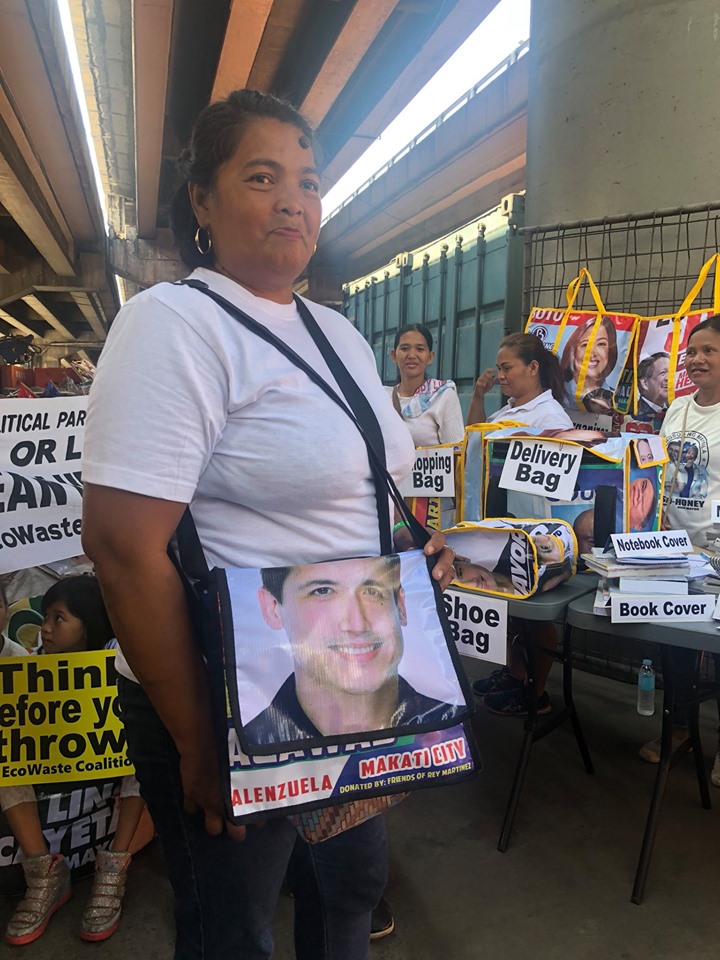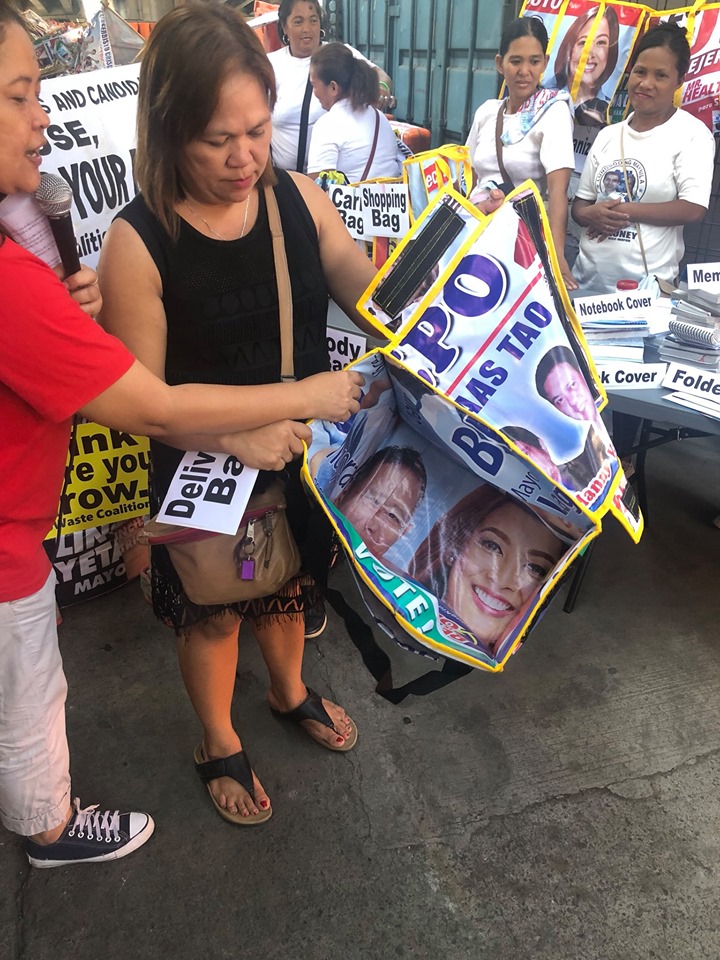 Most of the campaign materials upcycled bear the faces of political candidates in Makati and Quezon City, particularly Makati Mayor Abby Binay and Quezon City Vice Mayor Gian Sotto.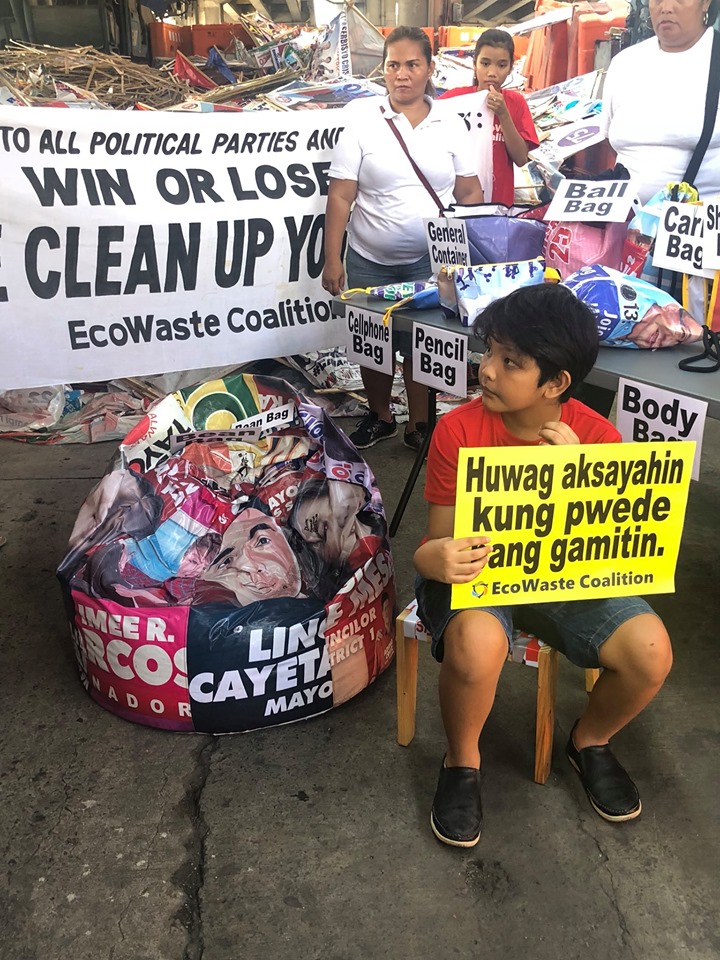 The advocates were even able to make a bean bag out of the posters of Imee Marcos and Lino Cayetano.
To lessen waste, you just really have to make your creative juices be an advantage to your advocacy. These school supplies made from campaign posters prove just that.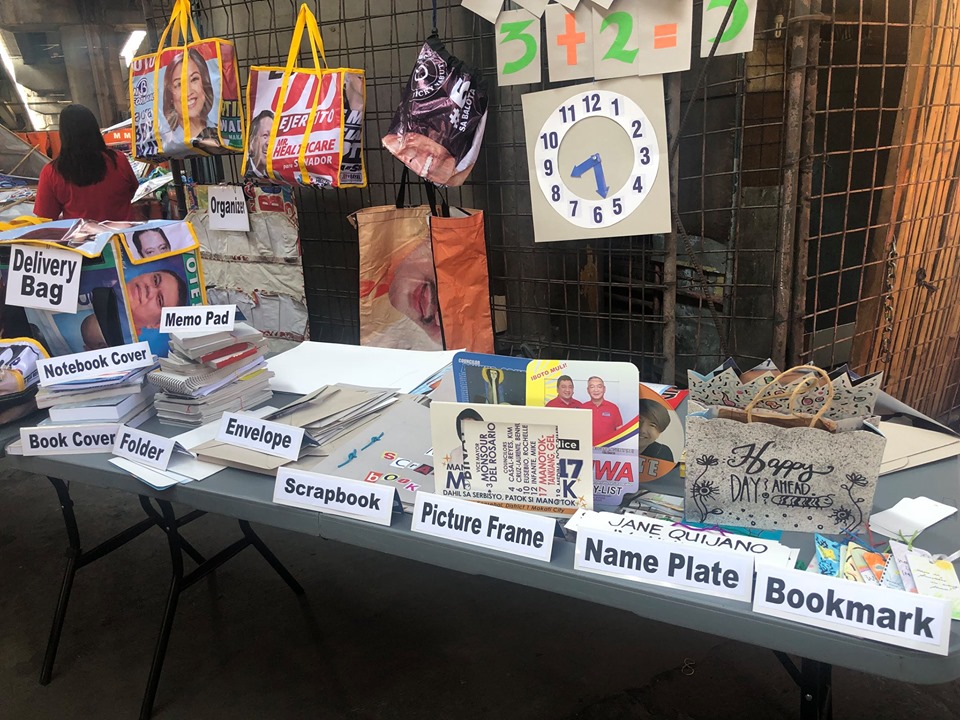 There are clocks, picture frames (which look really sturdy), memo pads, envelopes, scrapbooks, bookmarks, and even folders formed just from what most people will just see as waste.
Header image courtesy of Jhesset Enano / Inquirer.net
Get more stories like this by subscribing to our weekly newsletter here.
Read more:
Why are Comelec's equipment still faulty, four automated elections later?
As poll results come in, searches on migrating surges
Spare trees from election campaign materials, environmental group urges COMELEC
Nolisoli.ph's comprehensive guide to voting in the 2019 midterm elections
TAGS: campaigne ecowaste election environment environmental group fixture posters