Chef Josh Boutwood's survival guide to Manila's culinary scene
For him, it begins with ingredients and flavors
Oct 12, 2017
It was a gloomy Monday morning when we met up with chef Josh Boutwood. Our destination? Farmer's Market, to procure the ingredients he needed for the dishes he was about to prepare.
At his reservations-only restaurant The Test Kitchen, market days don't happen every single day; usually, it falls on a Monday or even a Thursday, when stocks need to be replenished. This day, though, was a little more relaxed than usual. "Oh, I have the steaks. We don't need a lot," the chef reassured us. We wove in and out of the market aisles as he picked up fresh maya-maya and tuna loin as well as mustasa and cauliflower. At one point, Boutwood pinched the tip off of a produce that looked like spring onions but with a sampaguita bud on top, then passed it on to me. "Here, taste it." With hesitation, my tongue touched the open bud and was pleasantly surprised by the faint taste of onion. "These are chai flowers, they're a bit pungent. The tops, I add to beef or fish, while we cut the stem in half and use them to flavor oil."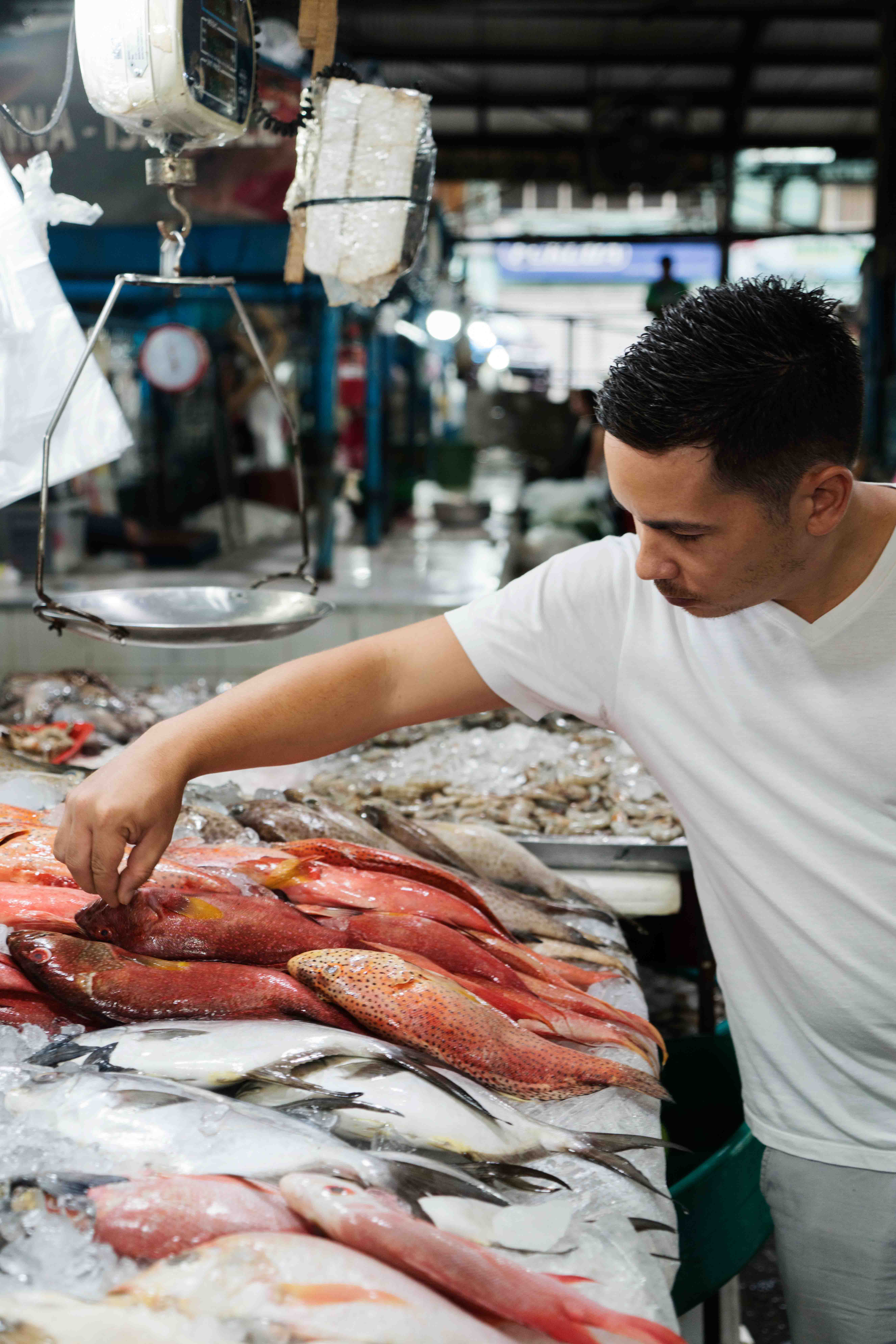 For Boutwood, dishes are sometimes created sporadically, based on how inspiration comes along, but often, they're dictated by what produce is available. For him, cooking involves understanding an ingredient's strengths and weaknesses in order for it to be combined well with others. He follows the triangle as his blueprint: to make use of only three ingredients per dish to avoid overcomplicating it. To layer different flavor profiles and make them more interesting, each produce is subjected to various processes: salted, roasted, cooled, creamed, and so on. "[It takes] a lot of foundation and flavor to make the dishes how they are, to make them look simple."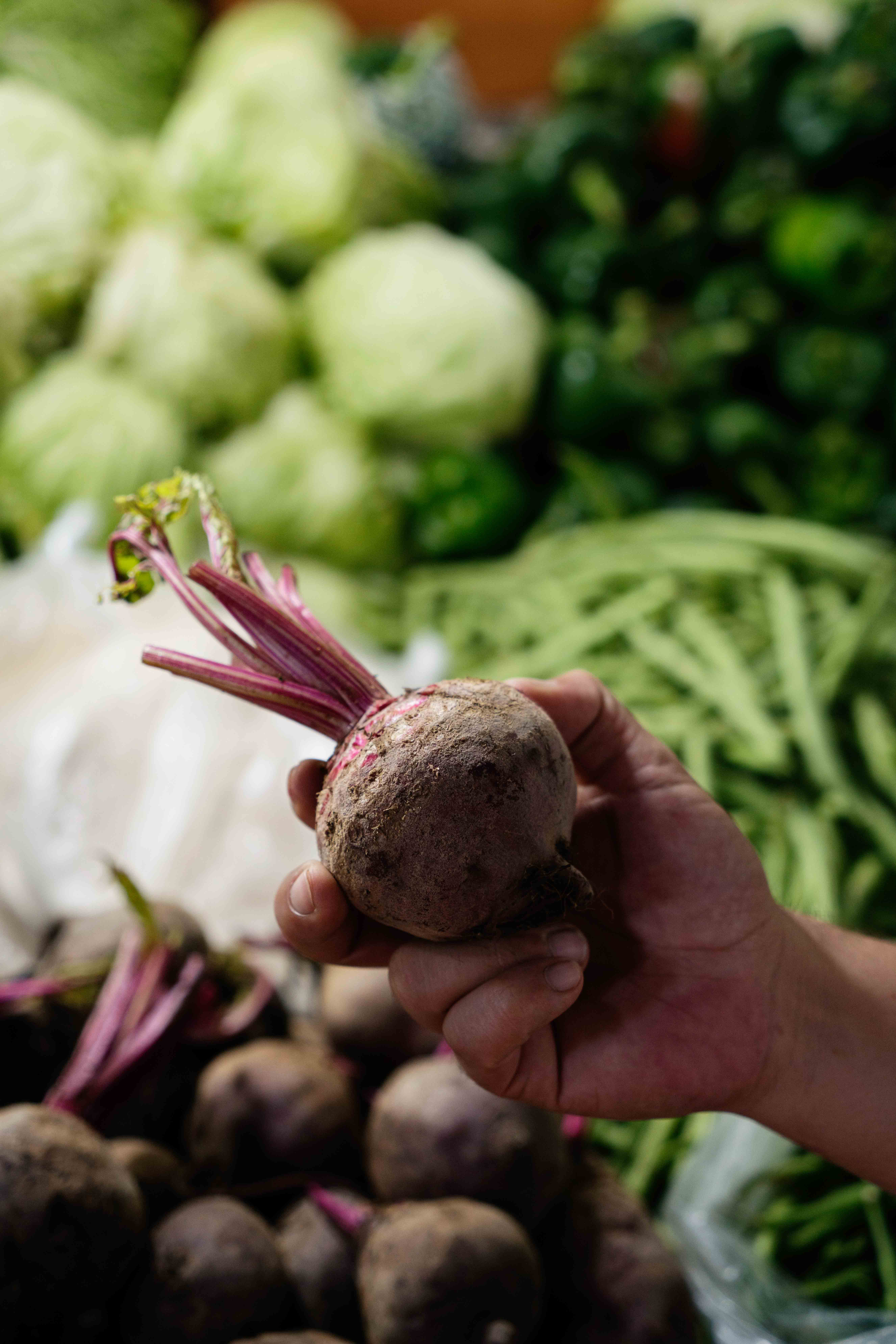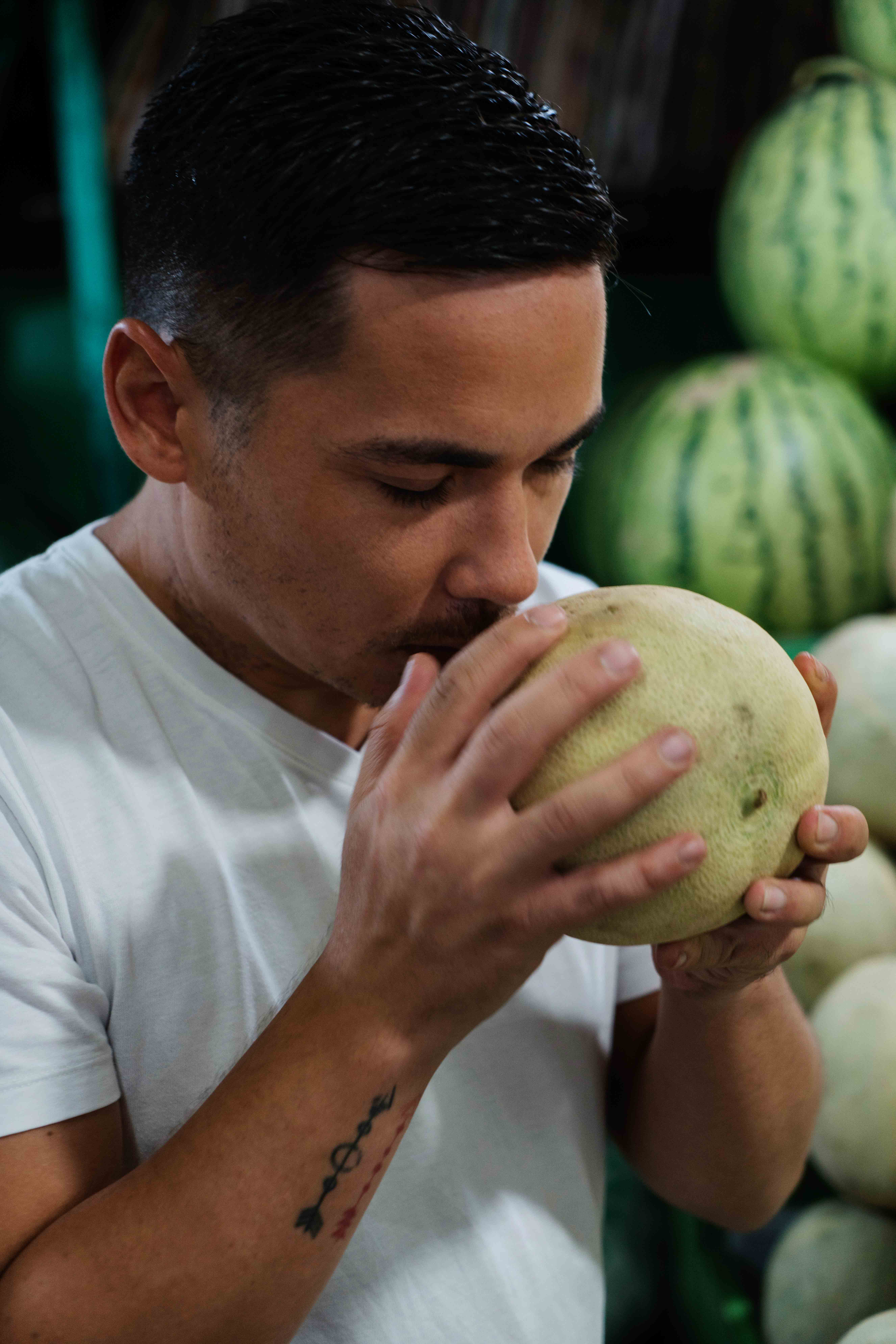 Back at The Test Kitchen, as he took us through the dishes, it was hard to picture him having a moment of zero creativity and enthusiasm—which did happen not too long ago. "My day job is being the executive chef of the Bistro Group, and currently we have about 70 restaurants spread across 16 brands," he revealed. This means he has to handle the administrative side, such as training and checking service, on top of overseeing the creative side, which involves developing and conceptualizing new dishes for all 16 brands.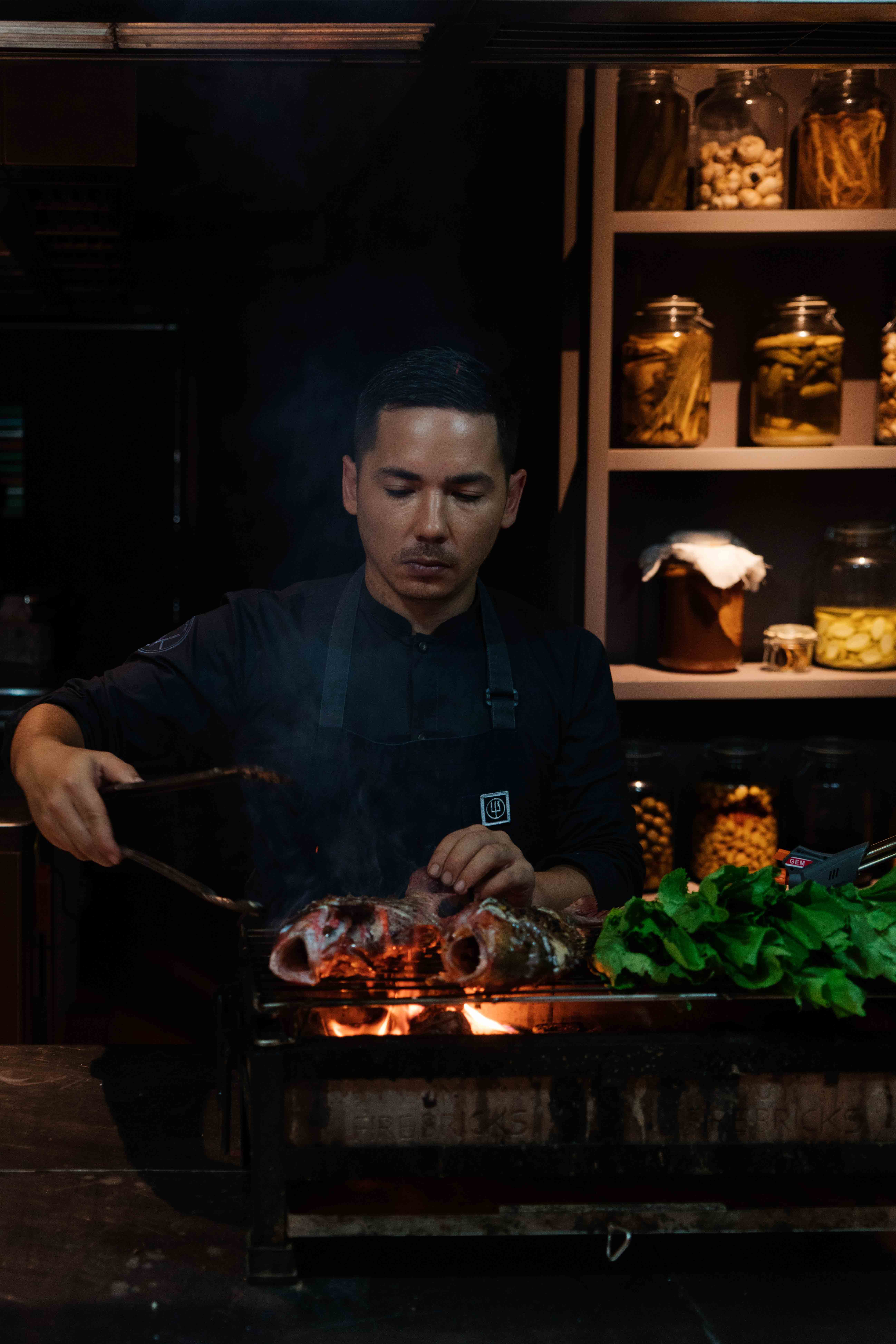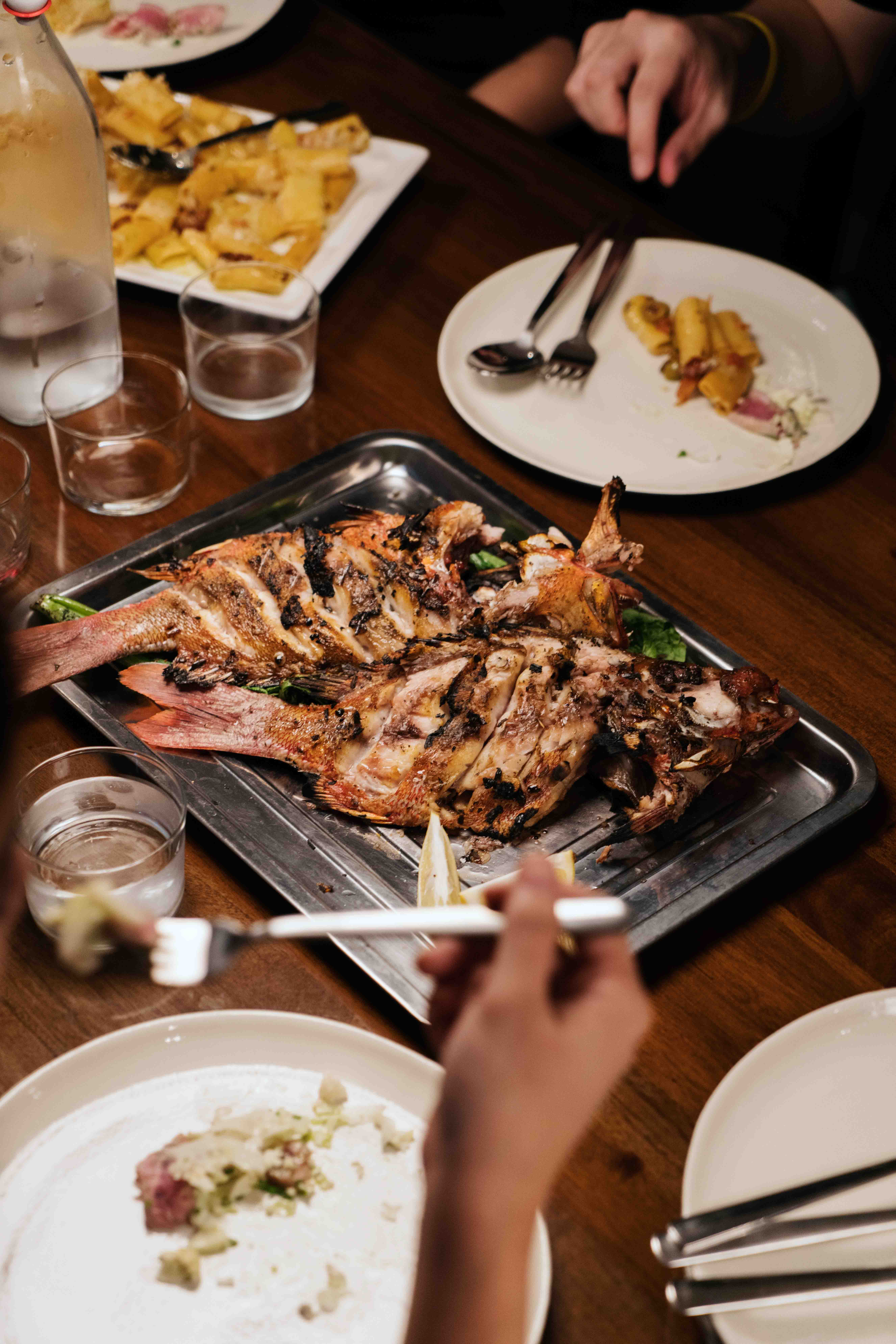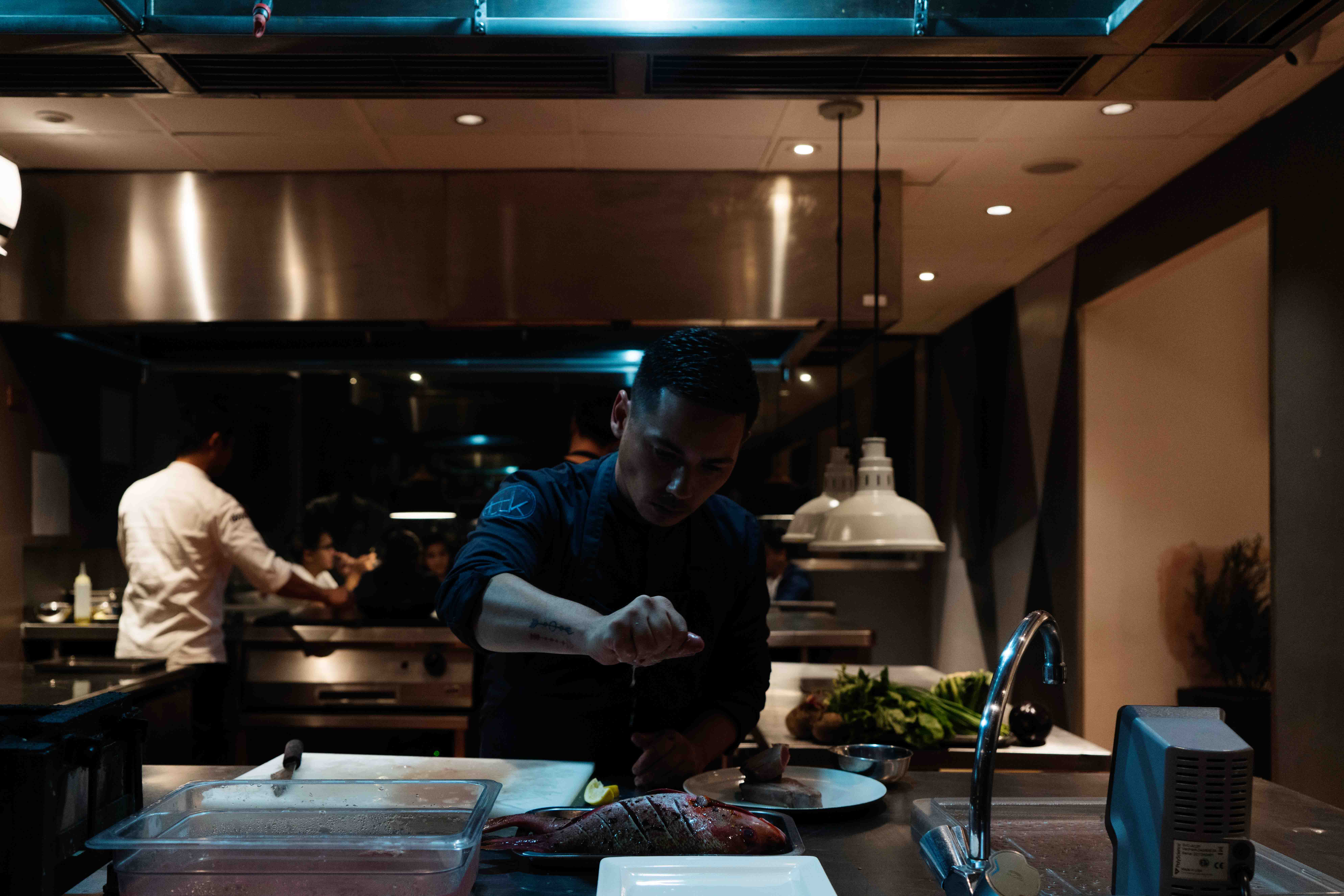 One of them is Denny's, the 24-hour diner that encountered issues when it first opened in Uptown Mall. There, Boutwood had picked the graveyard shift after deciding to subject himself and his team to cover shifts so that services at the newly opened restaurant would go smoothly. "I would come in at six in the evening and leave at seven the following day, and that killed me. I still had to come in at 9 a.m. for meetings." This cycle sucked the energy out of him, along with his creativity and inspiration, and he soon realized that he needed to do something else to bring them back. What came after was actually the very spot we dined in: The Test Kitchen.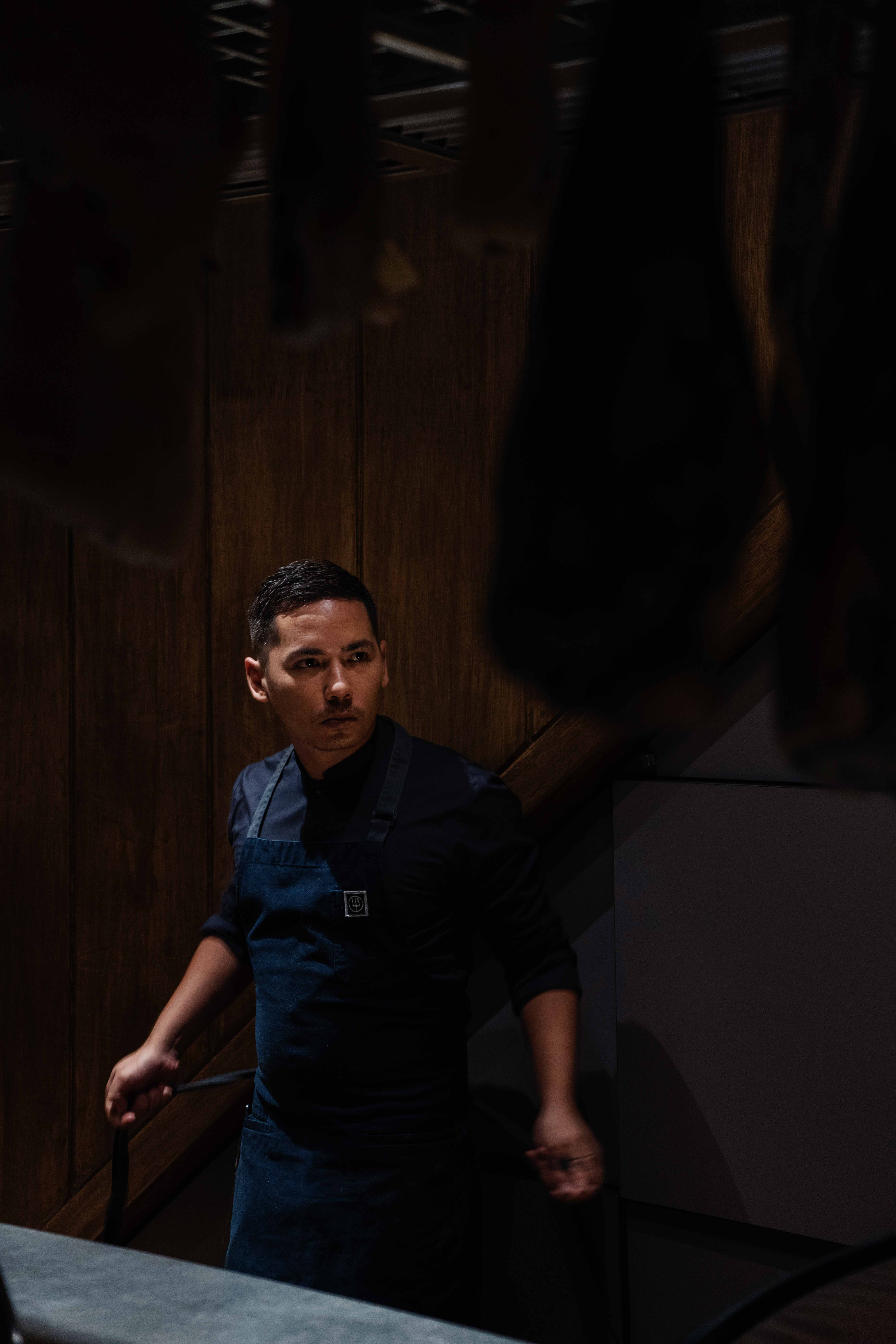 "It's so easy for us cooks and chefs to replicate our own flavors under another name or another restaurant. It's too simple."
Now, he's challenging himself again as he develops a new dining concept that's the polar opposite of The Test Kitchen, something he calls Savage. "It's so easy for us cooks and chefs to replicate our own flavors [under] another name or another restaurant. It's too simple," he said. "I like to challenge myself more than anything else, and if I can create two restaurants, simultaneously run them, and [offer] two completely different flavor profiles and different service set-ups, then I get pleasure to see that challenge being done."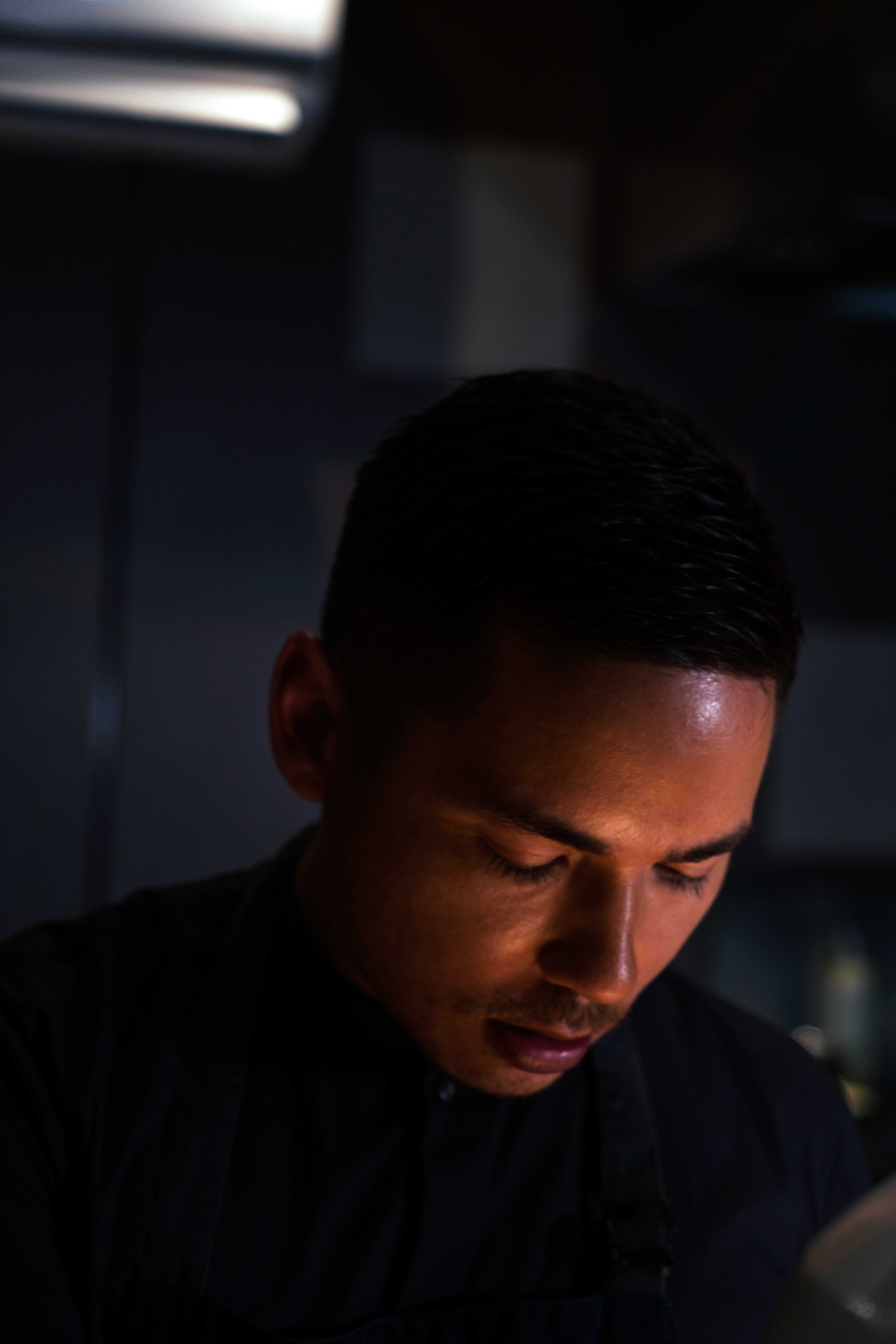 The new concept will be more straightforward when it comes to food preparation and presentation. "The grill in Savage is massive," he explained. It uses two kinds of fuel: coconut husk charcoal and wood, with the former able to withstand the high heat required by some produce and the latter having the ability to impart flavor through smoke. It will be a simple, almost primitive way of cooking, as Boutwood wants the customers to enjoy food for what it really is—maybe additional garnish to top it off once it's done, then it goes directly onto the plate, ready to be devoured. "And of course, the bar menu is going to be interesting, I think," he said, laughing. "I'm shit at making drinks, but I'll figure it out."
Nine hours and six dishes later, we were all sated and relaxed, yet Boutwood was still urging us to eat more. Given what he already has on his plate, what's up his sleeve next? His response? "World domination!"
This story originally appeared in Southern Living, Oct. 2017.
Read more:
How chef Yana Gilbuena taught Americans to eat with bare hands
How Chef Tatung Sarthou is merging traditional and contemporary Filipino cuisine
Nicco Santos found family through his culinary journey
TAGS: Chef Josh Boutwood Farmer's Market nolisoli.ph Savage The Test Kitchen