I've never gone trick-or-treating, but if I would, I'd want to travel back to the '90s and gobble up all the amazing candies that existed. We picked five of our favorites that sadly, we can't find in the market anymore *sob*. So prepare to miss your childhood.

Bazooka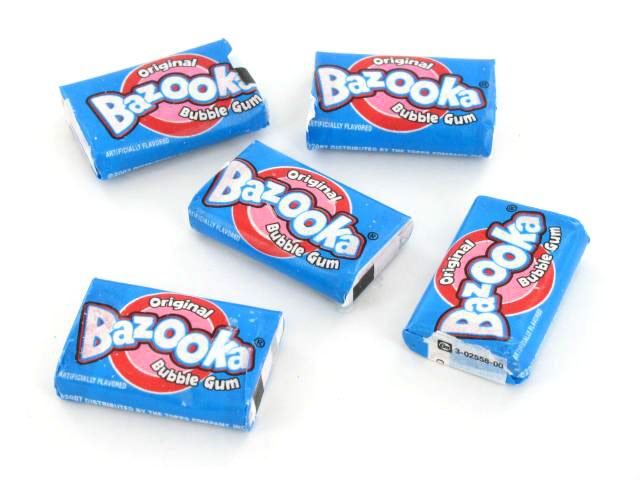 Who can forget Bazooka Joe? This classic bubble gum became iconic because of the gag strips printed inside every wrapper. It was produced shortly after World War II in Brooklyn, New York. Although the company halted the printing of Bazooka Joe comics in 2012 and instead replaced it with brain teasers, Bazooka remains as one of our favorite childhood candy.
Serg's Chocolate Bar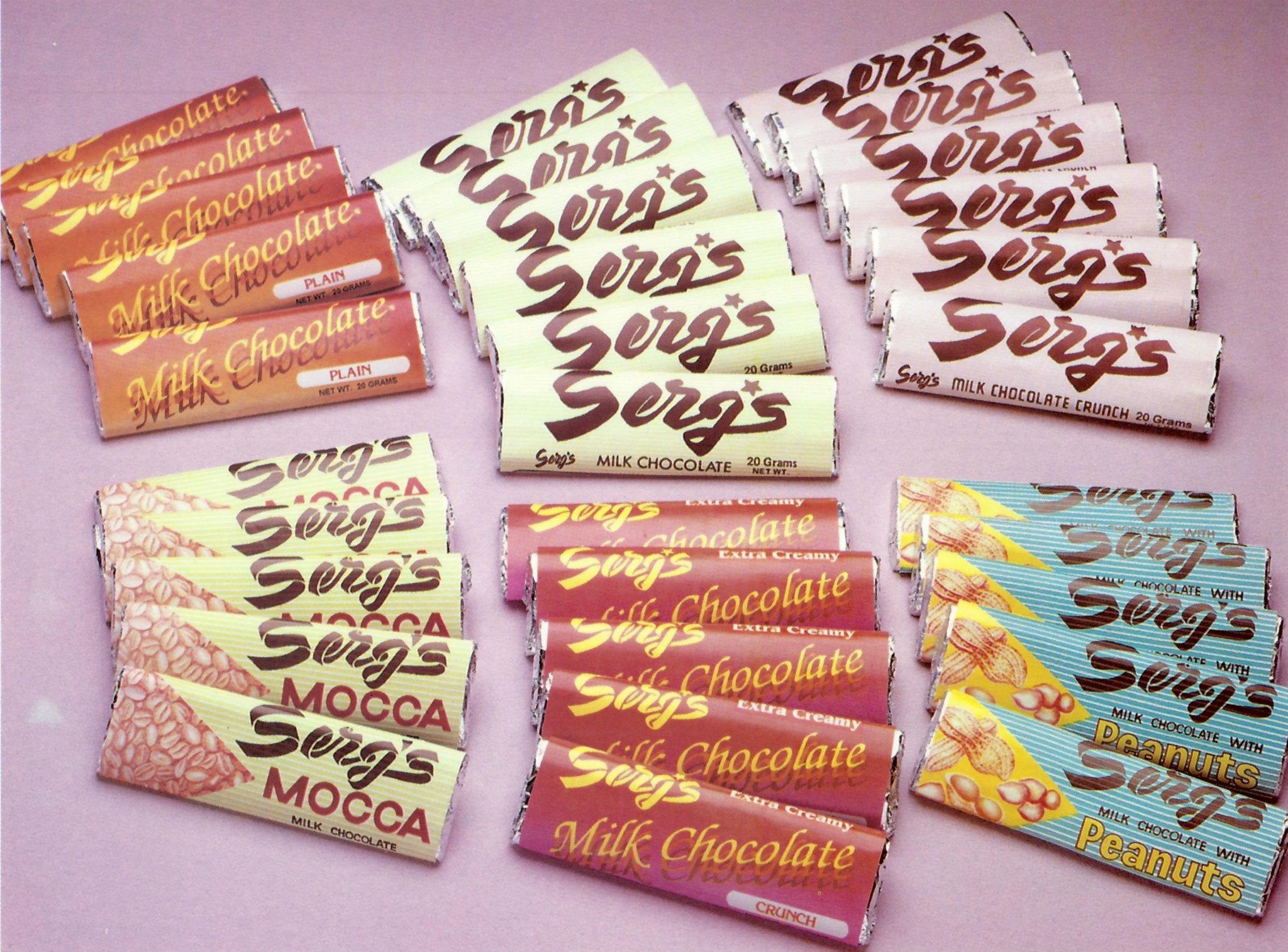 Before Hershey's, Toblerone, and Cadbury, there was Serg's. Serg's Chocolates come packaged in a memorable wrapper: a brown ribbony script accented by a yellow striped background. I would buy these from our neighborhood sari-sari store and thought it was the most delicious chocolate I've ever had.

Candy Cigarettes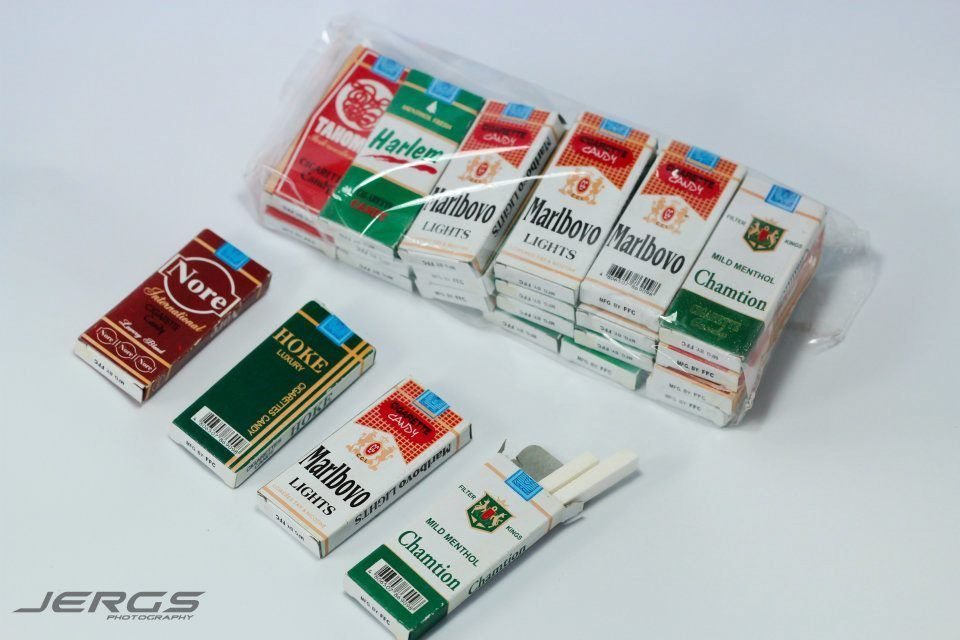 I don't know exactly what these are called, but I felt like a complete badass when I had the cigarette-shaped candies in between my teeth. The candies look like a white, flat chalk that's not more than three inches and come in rectangular boxes printed with various cigarette brands. I don't know much about the history of these candies but they were banned in some countries like Norway and Kuwait because it promoted the bad habit among children.
Fun fact: You can actually turn the candy boxes into makeshift whistles. You're welcome.

Orange Swits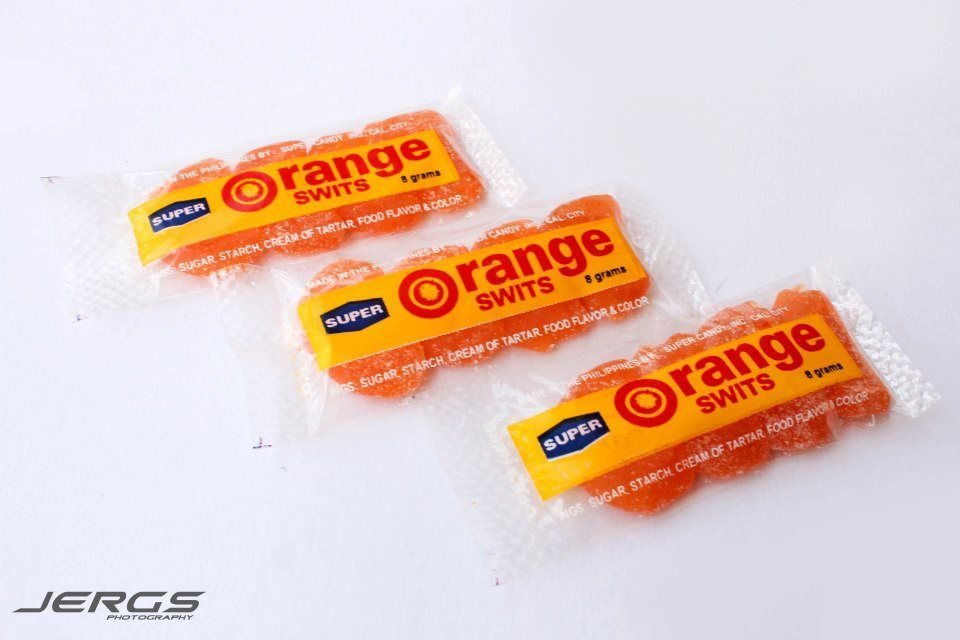 No, I'm not talking about the generic ones that are sold in big batches. Orange Swits, no matter how terrible the packaging looks like, is still a classic. I remember them being my only source of vitamin C when I was a kid (kidding). But seriously, it's impossible to have just one.
Moonbits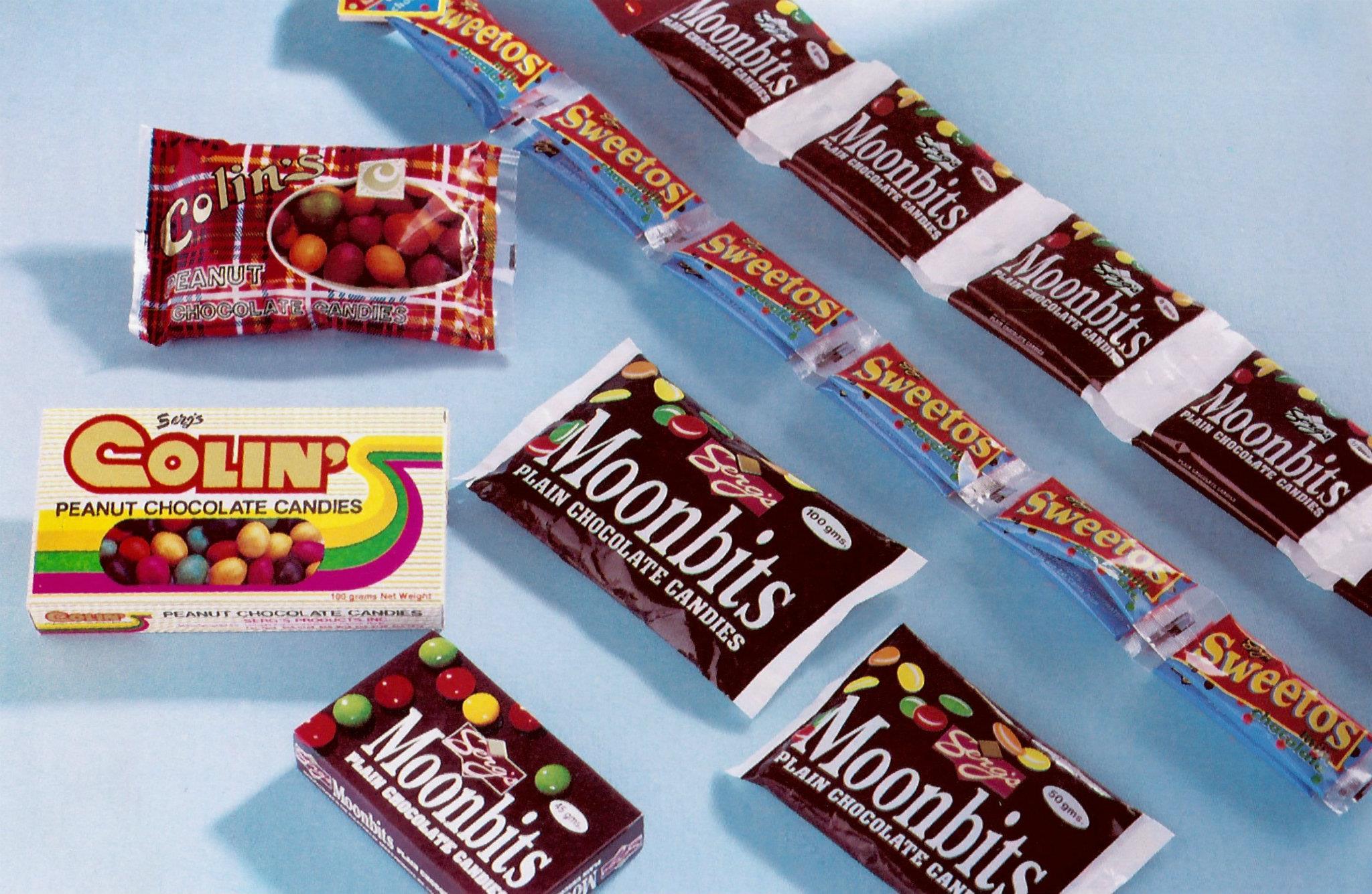 Long before Nips, Smarties, and M&Ms conquered the candy shops by storm, Moonbits (another product by Serg's Chocolates) was already there. Back in the earlier days of my childhood, these mini colorful chocolates go for P2 per pack, which is way cheaper than its imported counterpart. Nostalgic trick-or-treaters should definitely have this on their list, but good luck finding them in stores.
Photos courtesy of Serg's Chocolates' Facebook page, Sulit.ph, and The Old Time Candy
Read more:
Throwback: Makati in the '70s
Eight establishments in Manila that we miss sorely