Ten time management hacks I wish I'd known sooner
Successful people swear by these tips
Nov 6, 2017
These days, we always find ourselves clamoring for work-life balance when the solution is simply managing our time properly. It's an important life skill we need to learn as early as possible. It serves as a prelude to success and it gives us more time to pursue things we really want to do.
Procrastination used to get the best of my productivity but I want to believe that I've improved since then. I read a lot of how-to articles revolving around time management and here are the 10 best things you need to know (and apply, of course).
1. Create a to-do list but don't flood it
The key is to create a 'smart' to-do list. If you list more than 10 things to do, take a long, hard look at each task and cross off those that aren't crucial (a.k.a. things you can do another day).
2. Plan four to five hours of work every day
We're relying on science for this one. While we're still following the standard eight-hour workday, the reality is that we're most likely going to be uber-productive for only half the day. What happens to the other half? Attending meetings, responding to emails, browsing the internet, and other mindless tasks.
Tip: Schedule the most important tasks in the morning so you can power through them when you're highly productive and less distracted.
3. Work when you're in the zone. Relax when you're not.
We can't force our brains to just 'work' and produce quality output one after the other. We think we're building up productivity, but we're only creating stress. Know when to take a break.
4. Stop multitasking
It's wasteful and ineffective. Multitasking divides your energy and focus, making you work longer. This may sound counterproductive, but working on one task at a time will let you accomplish more by the end of the day.
5. "Early to bed, early to rise"
This should not come as a surprise anymore because we really need to strive for seven to nine hours of sleep every day (six hours at the very least). Waking up early gives you a headstart on small tasks like checking your email or making appointments, which means you're already warmed up for the day.
6. The goal is to finish early, not stay up late.
More work hours doesn't always translate to more productivity. Believe it or not, we're more efficient and more focused with limited time.
7. Stop being a perfectionist
This study on perfectionism and productivity tells us that being a 'perfectionist' at work (or anywhere else) limits our productivity by a mile. It's because one, perfectionists spend more time than required on a task; two, they tend to miss the bigger picture because they're too occupied with the small one; and three, they procrastinate too much because of waiting for the 'perfect' moment. In the world of business, when you find the perfect time, you're already late.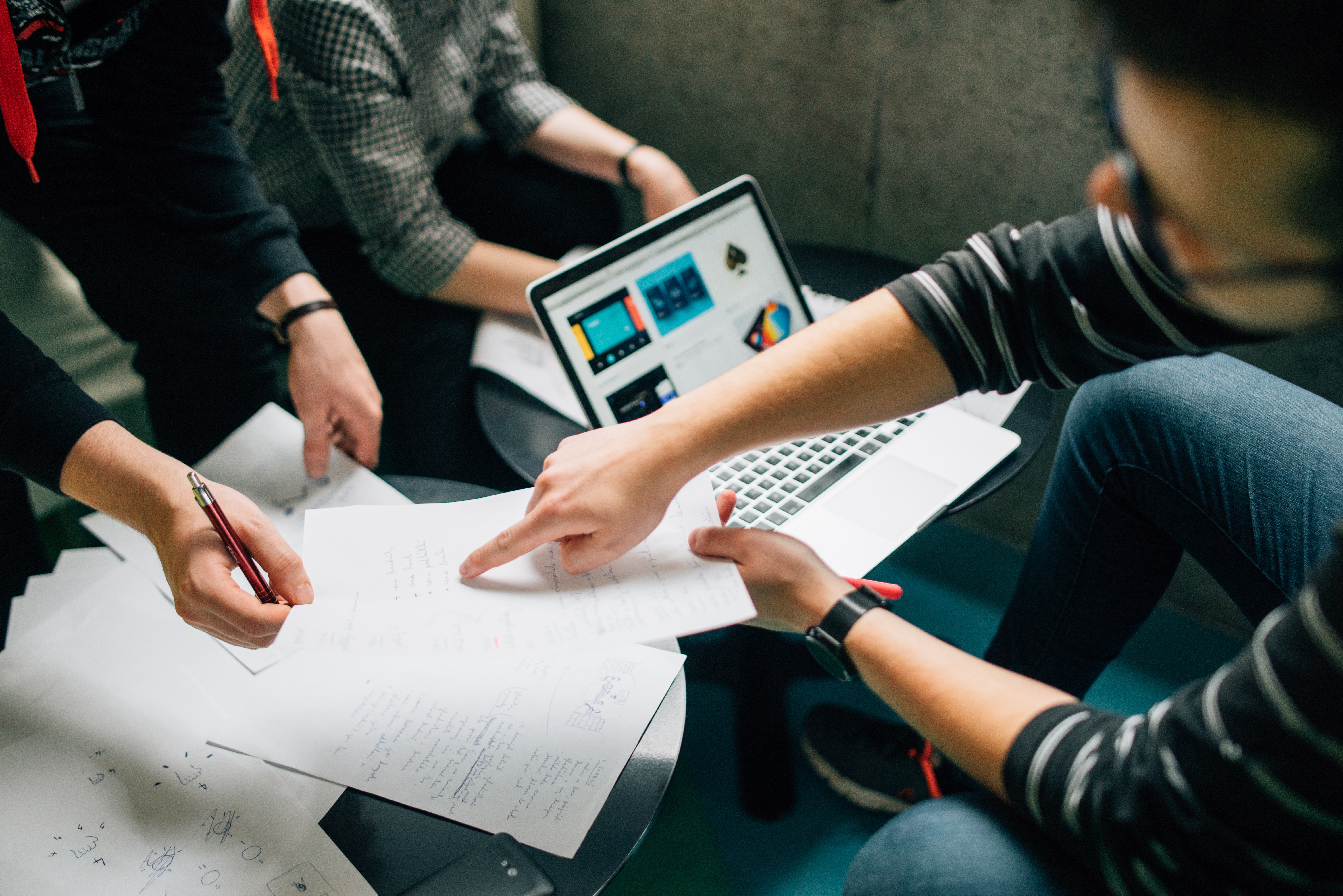 8. Adapt the Pomodoro technique
We have a separate article on this effective time management technique but basically, you work for 25 minutes and follow with a three to five-minute break. Go outside, do desk squats, or grab a snack (The Huffington Post co-founder Arianna Huffington believes in taking breaks so we suggest you do, too). Do it four times throughout the day, then take a 25 to 30-minute break. Repeat. 
9. Set personal deadlines for each task
Giving yourself a strict deadline helps you become more organized. For example, if your boss sets a deadline for Thursday, you can work on the task and finish it by Wednesday so you have more time to review it.
10. Don't trust your own brain for your memory
Because we're already thinking about a lot of things at work, we tend to forget some things along the way. Always keep a small notepad nearby or utilize a calendar/task management app (Google Calendar, Any.do, Evernote, etc.) to help you remember every important engagement. Mary Callahan Erdoes, CEO of JPMorgan Asset Management, swears by calendar management.
Photos courtesy of Unsplash
Read more:
How to manage your time in three easy steps
Piolo Pascual reminds you not to take your work home
These podcasts will get you running before, during, and after work hours
TAGS: fixture life hacks nolisoliph time management time management hacks work hacks