Chinatown favorites go back to their refined roots at Xiu
Everything's MSG-free, as traditional Cantonese cuisine relies on the freshness of ingredients for flavor
info
Xiu Fine Cantonese Dining

Chinese

11:30 a.m. to 2:30 p.m. and 6 p.m. to 10 p.m. Mondays to Fridays, 11 a.m. to 2:30 p.m. and 6 p.m. to 10 p.m. Saturdays and Sundays

650-7189, 650-8428, 0947-7070228

₱

P2,300 for two people
There's a sense of apprehension whenever something as ubiquitous as Chinese food is presented in a fine dining concept. The anxiety isn't so much about its potential to taste bad, but that it would taste like the usual order at your favorite hole-in-the-wall in Chinatown. In Xiu, these worries find no ground as one bite of each dish reveals the familiar flavors we've grown up with, yet are surprisingly refined and refreshing to the palate.
"We don't add MSG," reveals Xiu's marketing and communications manager Alexandria Dee. The declaration of forgoing the sleep-inducing additive seems almost disingenuous, but Dee explains that traditional Cantonese cuisine relies on the freshness and quality of ingredients for flavor. In the dishes that the restaurant staff laid out, theres no hint of sinister particles in the sauces; each main ingredient's flavor shines through. The Lotus Leaf HK Chicken has a strong metallic taste that's akin to native chicken, while the Stewed US Beef Short Ribs renders a soft mouthful of beef with just a hint of gingery sauce.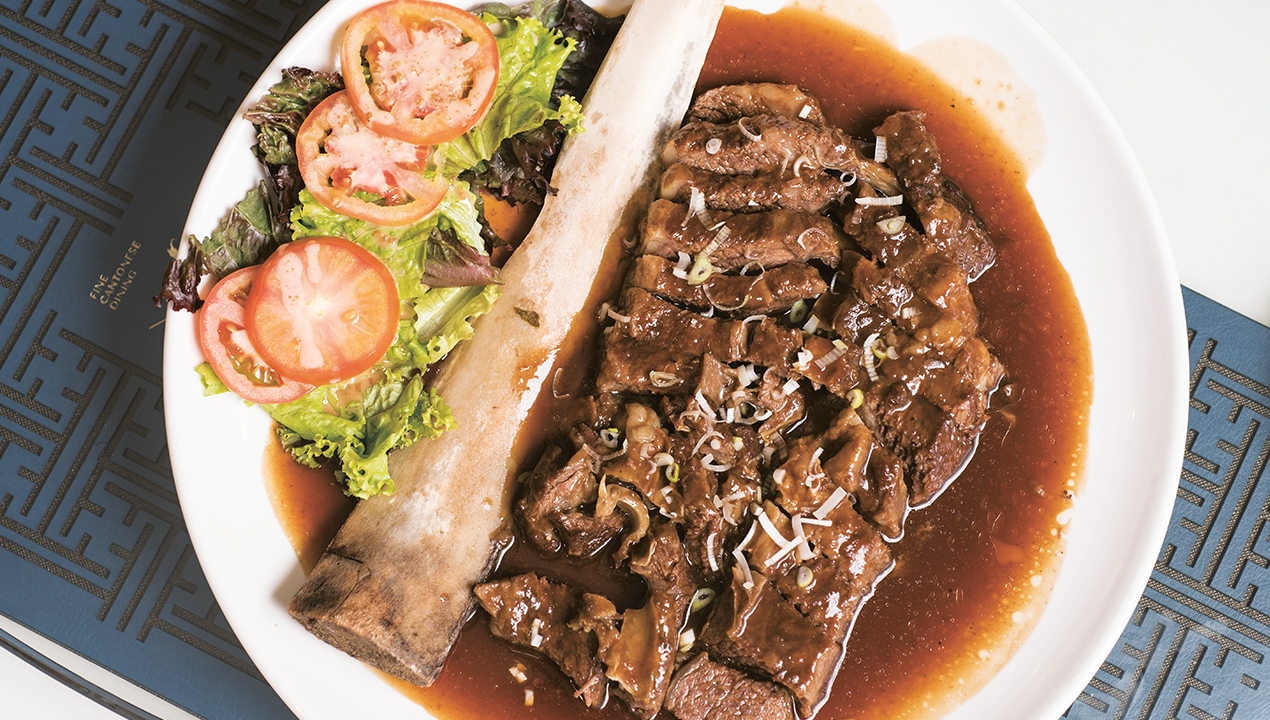 It's the Honey-glazed Char Siu, however, that catches our attention. The prime cut of meat tastes clean and sweet but not cloying, and each bite is tender despite the thickness of their cuts. The original recipe, according to Dee, comes from Hong Kong's West Villa, which they've partnered with to bring authentic Cantonese flavors and techniques to Manila. In Xiu's kitchen downstairs, seven Chinese chefs that were trained at West Villa show impressive dedication to each dish.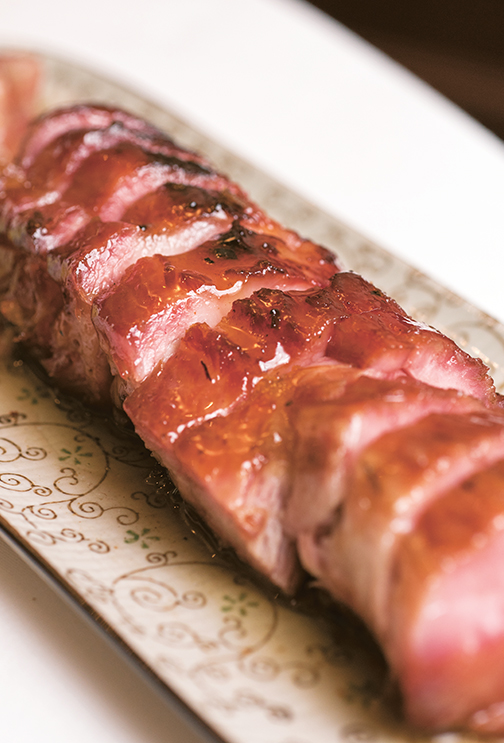 With a variety of live seafood on the menu, it would be forgivable for Xiu to skip a staple like sweet and sour pork. But in a delicious twist, the sine qua non of Chinese degustation is served here. "We have to have the sweet and sour pork," says Dee. "But since we can't change the taste, we made the breading good." Though allowed to set for 30 minutes, the pork stays crisp, the sweet, tangy sauce clinging to its golden brown crust.
Its almost merienda time by the time we end our meal. Still, the restaurant's first floor dining room hums with customers. Despite the elegant decor, Xiu feels almost like a neighborhood joint with its convivial atmosphere. "We don't really think of it as a fine dining restaurant. What we really are after is 'fine Cantonese dining,'" Dee says. A group of Chinese uncles peers into our table casually, asking what we had. Calling over a waitress, they point at the remains of the lobster dish on our table and place an order. The strict fine dining aspect seems to have taken a backseat for the afternoon, with everyone seated in a circle chatting, chopsticks held between nimble fingers.
This story was originally published in Northern Living, September 2016.
TAGS: Cantonese Char Siu Chinese nolisoliph West Villa Xiu
WHY GO?
Their Honey-glazed Char Siu is based from the original recipe of West Villa from Hong Kong
MENU