Late last year, a new fashion line celebrating Filipino artistry and ingenuity was launched at the annual Designers' Holiday Bazaar in Greenbelt 5. A teepee was set up on the steps of The Gallery, and among the usual bed linens and blankets found in weekend markets were colorful, vibrant patterns of inabel (handwoven looms from Ilocos) make their appearance on vintage denim jackets, shorts, pants—basically anything denim. Some of the more traditional patterns were even transformed into bohemian chic pieces. Such is the way Piopio threads the old into something young and new.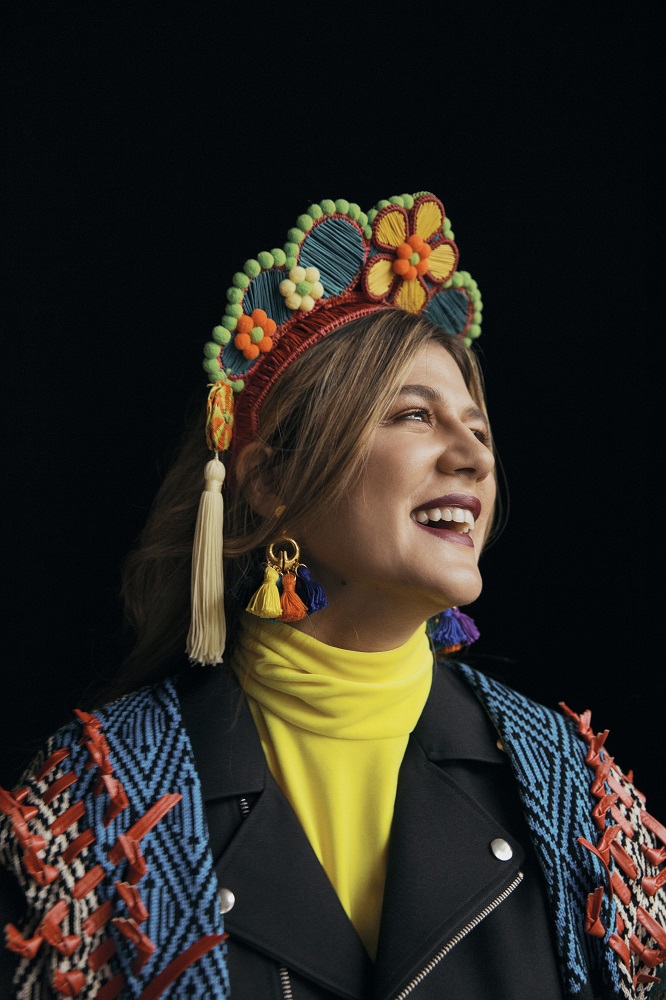 Owner Paloma Urquijo Zobel credits her mother, philanthropist Bea Zobel, for her role in helping develop the idea for the brand. The elder Zobel has long been a purveyor of local craftsmanship, and the idea of fostering a village of artisans in Palawan then creating a retail area to promote their work struck them both as a worthwhile pursuit. "The first concept to come to life was the clothing and accessory line. It's kind of a sneak peek into what is to come in the retail area of Kalye Artisano, the artisan village that is being developed in Palawan. We teamed up to start designing for Kalye Artisano and our Piopio bed and breakfast together, and she began taking me to these wonderful communities of artists and weavers who were creating incredibly intricate and beautiful pieces. While my mother's mind was focused on homeware, mine quickly shifted to clothing."
Three Become One
A graduate of Parsons School of Design in New York, Zobel has the know-how to put up a fashion brand. She has a degree in strategic design and management, which, she explains "covers everything from product design, urban planning, international business law, and even textile exploration." With experience in working for big beauty and fashion brands like Estée Lauder and Proenza Schouler as part of the product development team, she saw herself wanting to explore the strategy and marketing side of the business. She went on to earn a master's degree in strategic marketing at the Imperial College Business School in London while continuously helping her mom, who was also hard at work putting together a team for their first venture.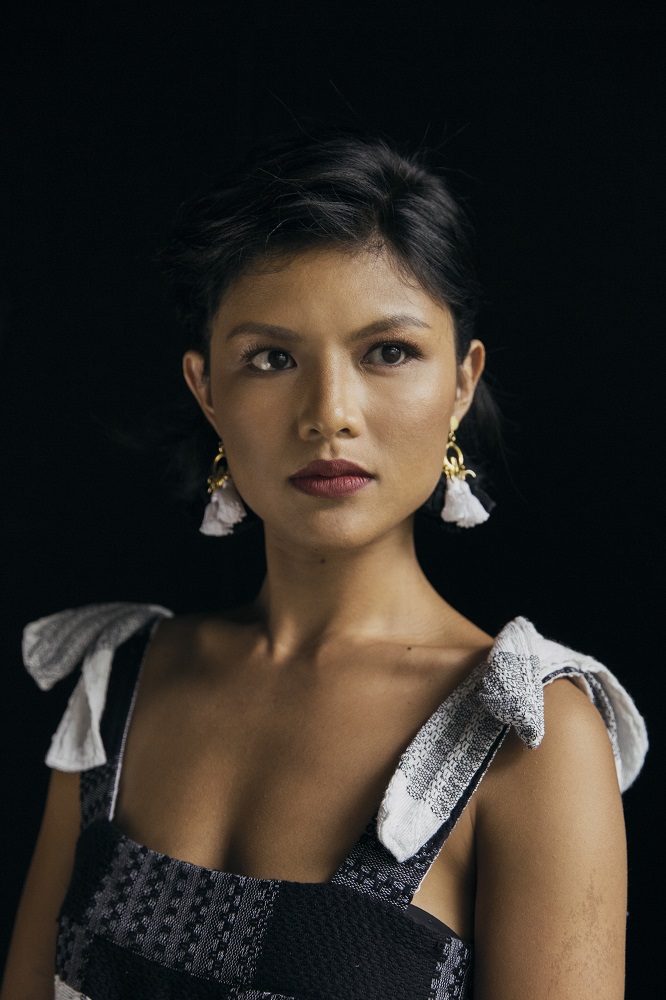 "My mother who has worked with Ina before, saw her love and excitement for traditional fabrics, and introduced me to her," says Zobel of Ina Estacio. In the Piopio team, Estacio has the most experience and interest in the world of fashion: she has collaborated with jewelry designer Natalya Lagdameo for the clothing line Studio Nueve and with clothing designer Antonia Martel. But when asked what truly sparked her interest in joining this new initiative, she answers, "Definitely an interest for heritage."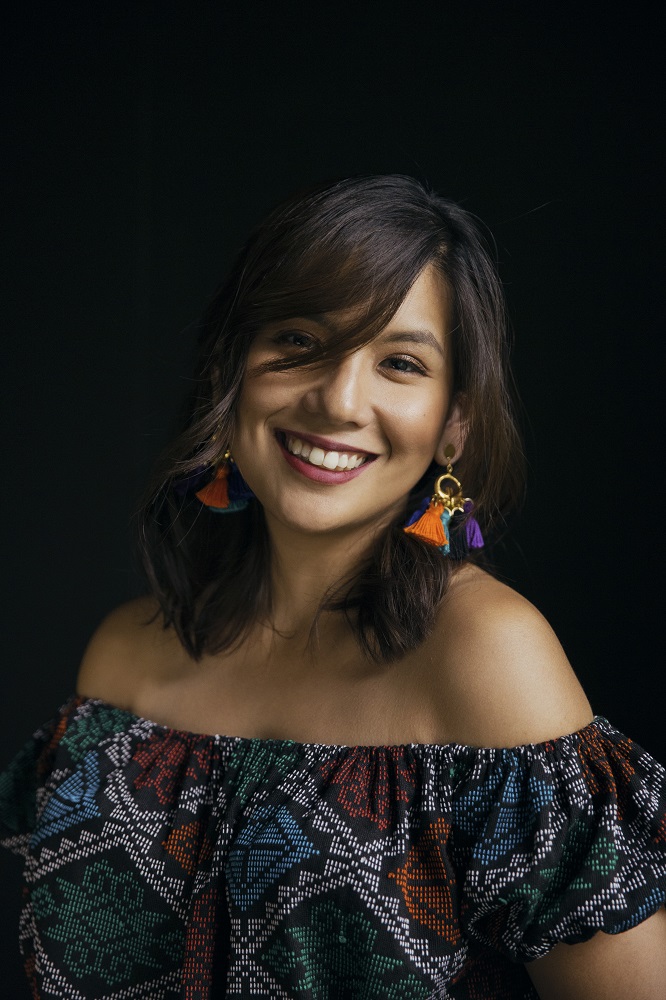 The third and youngest woman in the team is Therese Tiosejo. Initially dreaming of becoming a special education teacher, Tiosejo's affiliations with different college organizations that champion volunteerism and community development made her appreciative of a job that would promote both artistry and community. "Piopio is not just about fashion but the communities behind them," she affirms.
Taking flight
With the dream team finally complete, Piopio's first collection was the next agenda. Estacio started working on designs as early as June of 2016 while Zobel was finishing her master's degree. When Tiosejo joined in August, she took charge of leading the overall coordination, planning, and conceptualization of the collection. Once Zobel was done with school and came home for good in September, everything went on hyper drive. "We all like to do everything together. We each bring something new and different to the table," she says. Each of them is very much involved and invested in every step of the process, from sourcing fabrics and designing to crafting and even selling the finished pieces.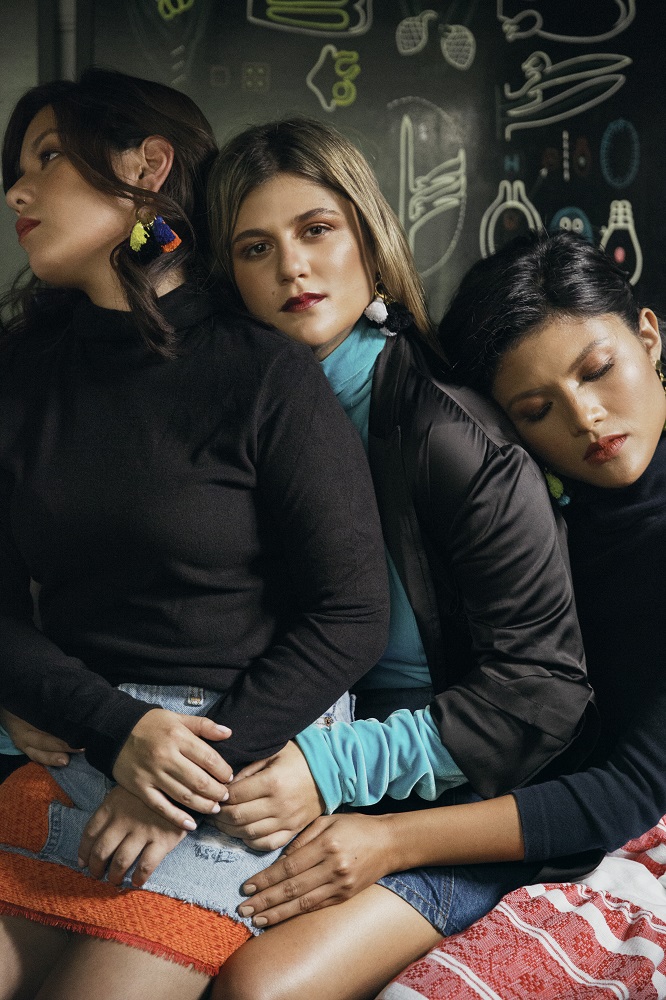 [blockquote author="Paloma Urquijo Zobel" pull="center"] "There is a new found admiration for artistry, especially from our generation. We like things that are unique and tell a story." [/blockquote]
The brand's strength is in its youthful and approachable designs, which were also a hurdle to execute for the three women and the artisans. "Staying truthful to the art and trying our hardest not to take the heritage out of context when creating our pieces," says Zobel.
After almost three months of rigorous work, Piopio was launched in the Greenbelt pop-up shop as a preview of what would be exclusively sold in Kalye Artisano. "Repurposing these traditional Filipino fabrics was really to create a spark of appreciation for what the brand is trying to do." Clothes and accessories flew off the racks, and stocks had to be replenished two days after opening. New designs are constantly being developed especially for their vintage denim set, with everything aside from the traditional fabrics sourced  from different ukay-ukay stores. "Every day is a new history lesson, and we have so much fun putting a Piopio twist on everything we find," says Zobel.
Fashion and beyond
Piopio's main objective is to promise a new kind of Filipino living. Local, sustainable, and eco-friendly are more than just trends to the team. "The Internet has connected us in a way that has allowed many barriers to be broken and cultures to be bridged. We are more in sync than ever, and with this comes the opportunity to use tradition and heritage to help us stand out and differentiate ourselves. I think this trend will not only grow but will become a necessity," Zobel says on the bright future of Filipino artistry.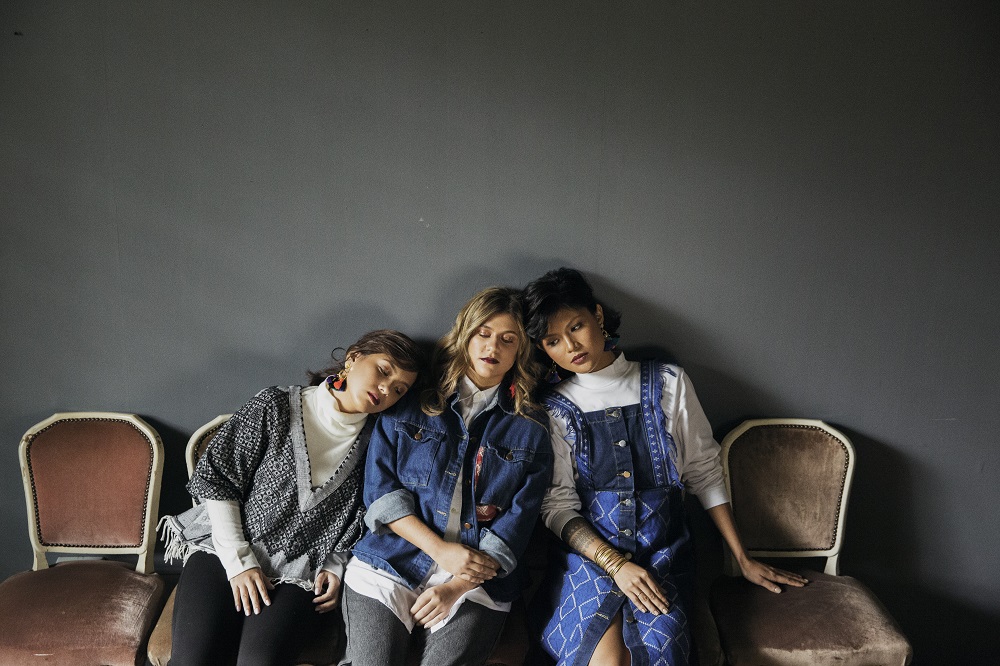 There is still more to be excited about this little team of three. With the development of Kalye Artisano underway, the focus this year is to frame and set up an entire package with a complete and full impact. "We're moving to Palawan this March," Zobel reveals. "Kalye Artisano will be the first cultural hub in the heart of El Nido, and workshops with local artisans would be made available to tourists and locals alike. A retail area would be constructed, to be followed by a sustainable bed and breakfast and a jungle bar."
Makeup by Ria Aquino and Apple Faraon of MAC Cosmetics
Hairstyling by Romeo Samellano of Creations by Lourd Ramos Salon
Styling by Carla Villanueva
Shot on location at A11
This story was originally published in Southern Living, January 2017.
Writer: DENISE DANIELLE ALCANTARA
PHOTOGRAPHY JOSEPH PASCUAL