Eggless scrambled eggs are now in Asia
Look, cook, and taste just like the real thing
Jan 29, 2018
It's already 2018, so yes, it's possible. Thanks to mung beans and Silicon Valley startup JUST, which just launched its brand in Hong Kong last week.
The company became famous in 2013 because of its first product, an egg-free mayonnaise made with yellow split peas. Two months ago, they've developed yet another egg-free product—scrambled eggs or what they simply call Just Scramble. And this time, they used mung beans.
Don't fret, it looks, cooks, and tastes just like the real eggs we've known since birth. "When the product is poured into a heated pan, it quickly spreads and begins to cook much like real eggs. The company says Just Scramble has a shelf life of eight to 10 days right now, though its food scientists are working to extend that time," according to a Quartz article.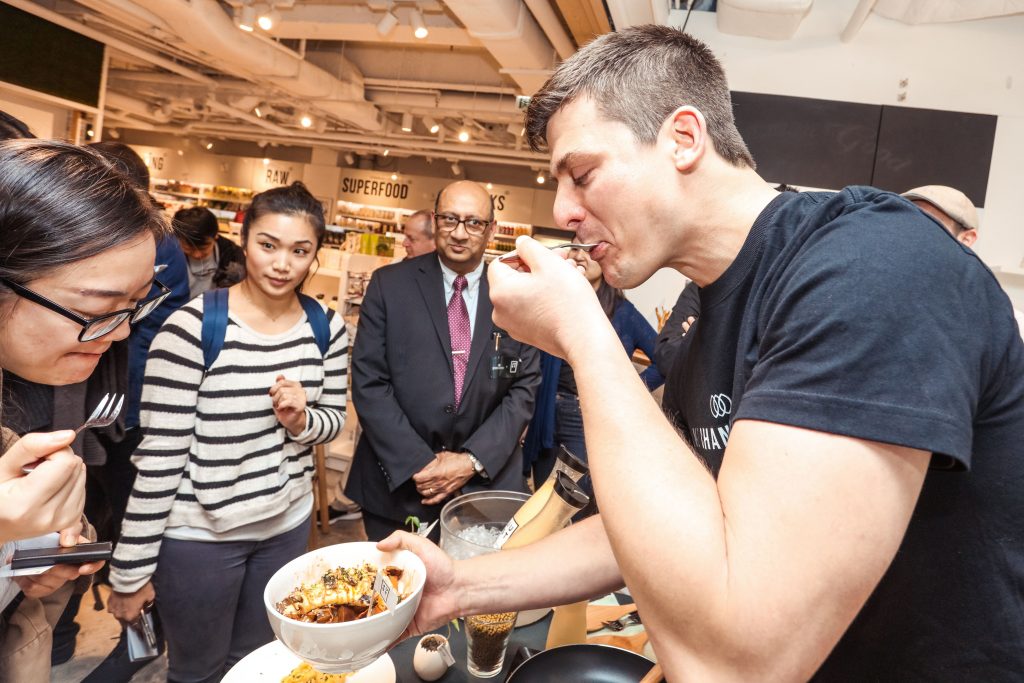 JUST sources its mung beans from farmers and suppliers where it has direct relationships with such as farms in China, India, and Thailand among many others. The processing and manufacturing of Just Scramble take place in the U.S.
The startup's products are distributed in Whole Foods and Walmarts shelves in the U.S. In Hong Kong, they're found at the Green Common, a marketplace for plant-based food. And hopefully, they reach our shores soon, too.
"We were lucky enough to find something that has impacted our food system for thousands of years and turn it into a meal that will impact it for thousands more," said JUST co-founder and CEO Josh Tetrick.
Photos courtesy of JUST
Read more:
Yes, vegan donuts are real
This vegan carbonara is tasty—even without the dairy and bacon, I promise
Plant-based food swaps for the aspiring vegan
TAGS: eats food trends mung beans nolisoliph scrambled eggs Vegan vegan eggs