The Philippines is top 3 on the "World's Most Ignorant" list
We're not as woke as you think
Feb 8, 2018
How ironic is it that a country that spends the most time on social media ends up high on the "World's Most Ignorant Countries" list? Turns out we're not so woke after all.
The Perils of Perception 2017 study by Ipsos MORI evaluated the perception of 29,133 people all over the world on subjects like murder and suicide rates, teenage pregnancy, death by terrorism, health issues like vaccinations, alcohol and sugar consumption,  and other issues like religion, and social media usage.
Out of all the 38 nations that participated, The Philippines, Brazil, and South Africa ended up on the bottom three.
Not only were we on the least accurate side of the spectrum, we were also one of the 'most confident' during the survey.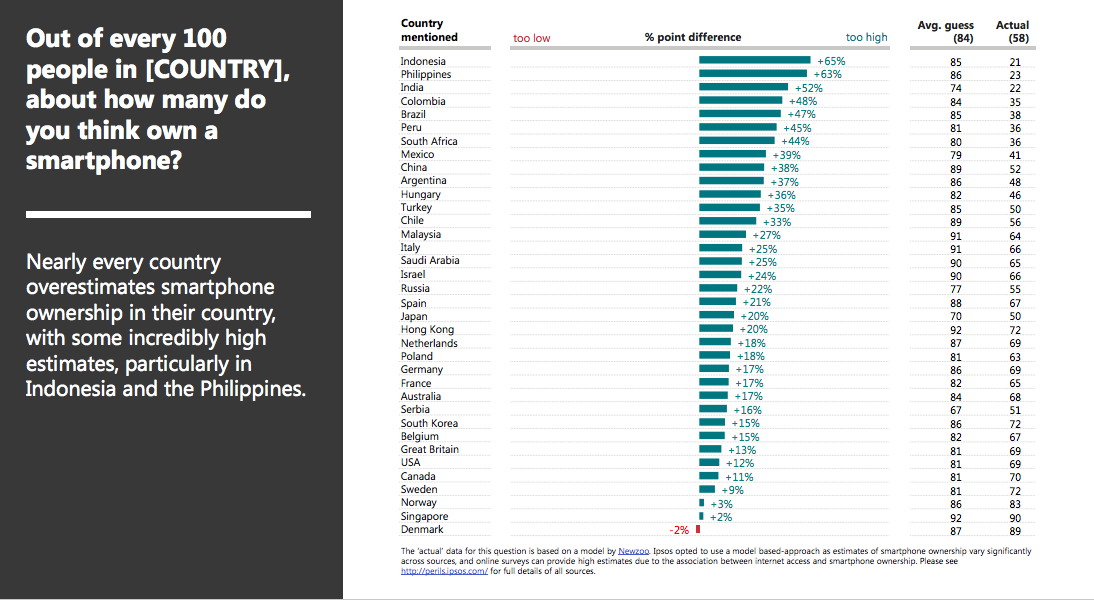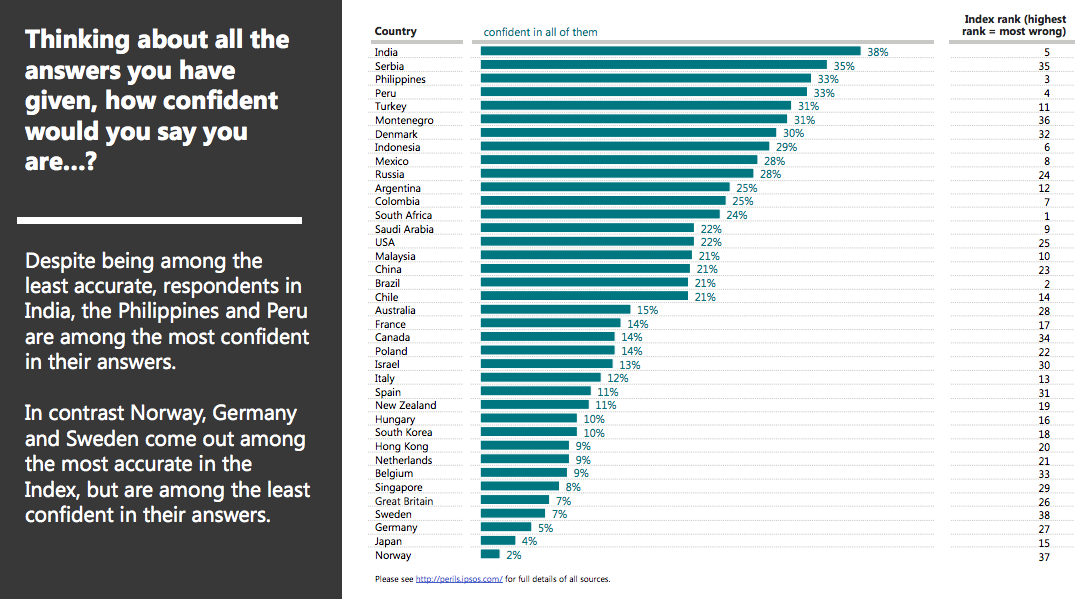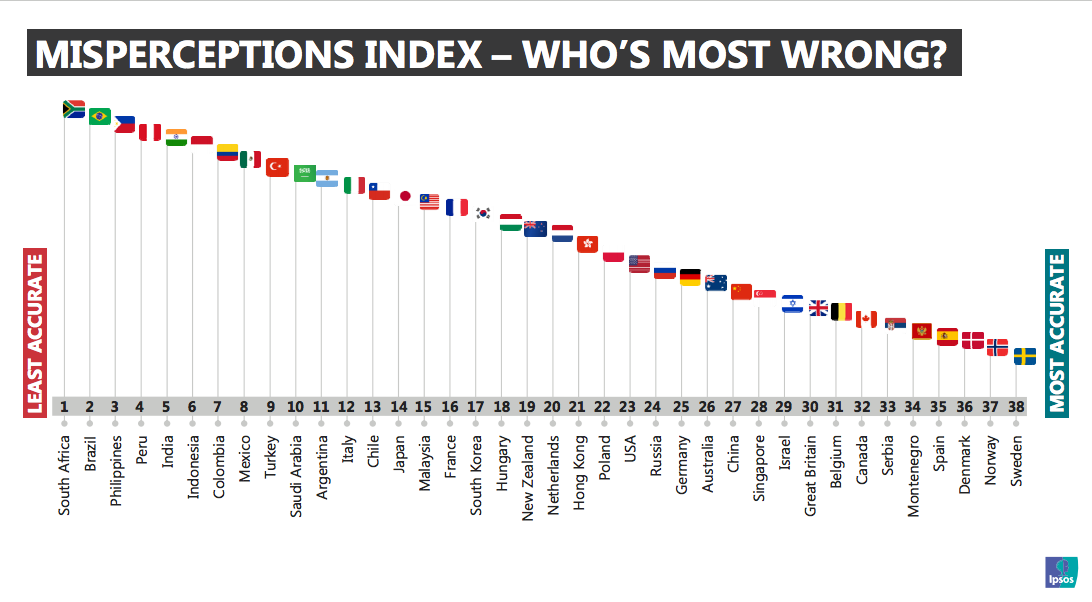 Why education matters
This isn't the first time the country got a grade of F in terms of social, health and economic issues. In November 2017, The Economist reported that the Philippines also has the most persistent poverty in Southeast Asia.
"People argue that education alone will not be effective, especially if other factors remain stacked against the person in poverty. Unjust social structures, abusive domestic environments, and poor healthcare are just some of them," read an article that we published last July. Even so, education (in all of its form) is still regarded as the top solution to overcoming poverty.
Header courtesy of Unsplash
Read more:
Why education—in a good environment—is the solution to poverty
Duterte administration's national budget for 2018 will prioritize education
LOOK: What you need to know about the new tax law
Want the Philippines to progress? Look at Bhutan
TAGS: ipsis mori most ignorant 2017 philippines