Down at the end of The Alley at Karrivin, a faint neon light glows through glass windows. Anyone in the loop will know that the luminous hues of violet come from Poison, the doughnut and coffee shop with interiors designed to resemble a near dystopian future. But little do most people know that Poison is just a front for something bigger within The Alley's caverns: the headquarters of Hydra Design Group.
"More heads are better than one" is a resounding theme among this organization of creative companies—Plus 63 Design Co., Inksurge, Acid House, and KM Interior Design—all housed in one office. Also recently taking up residency in the space is the Tasteless Food Group.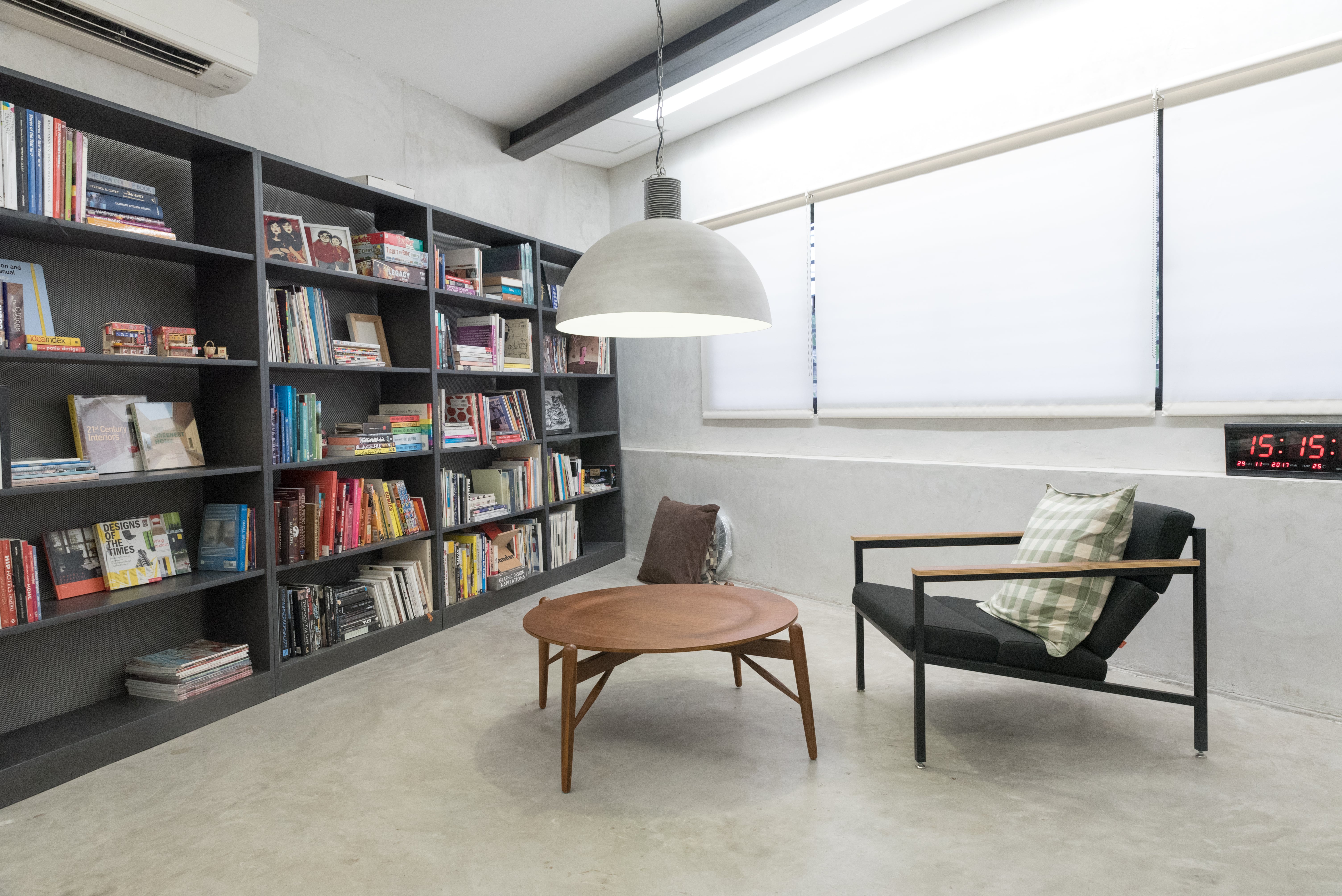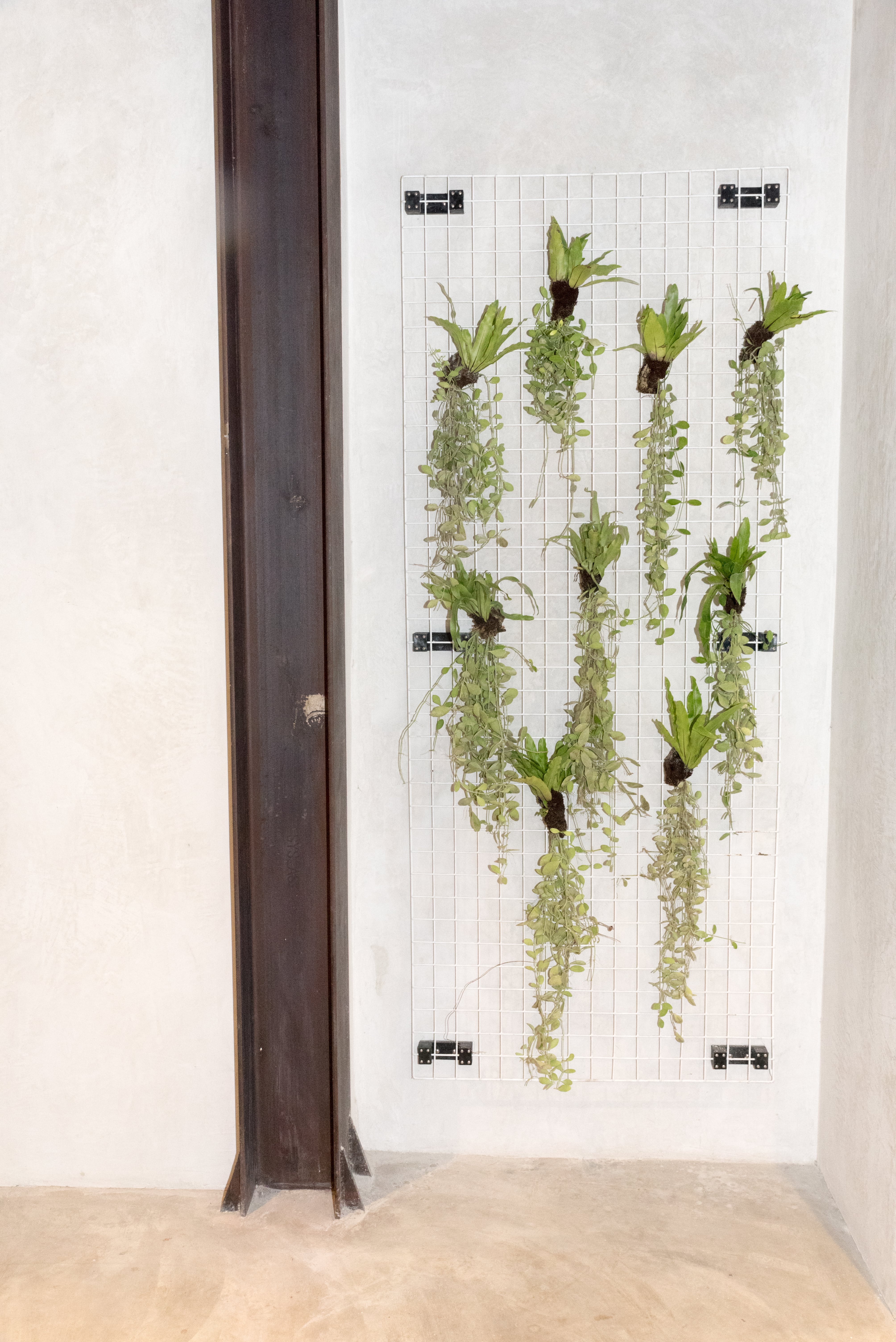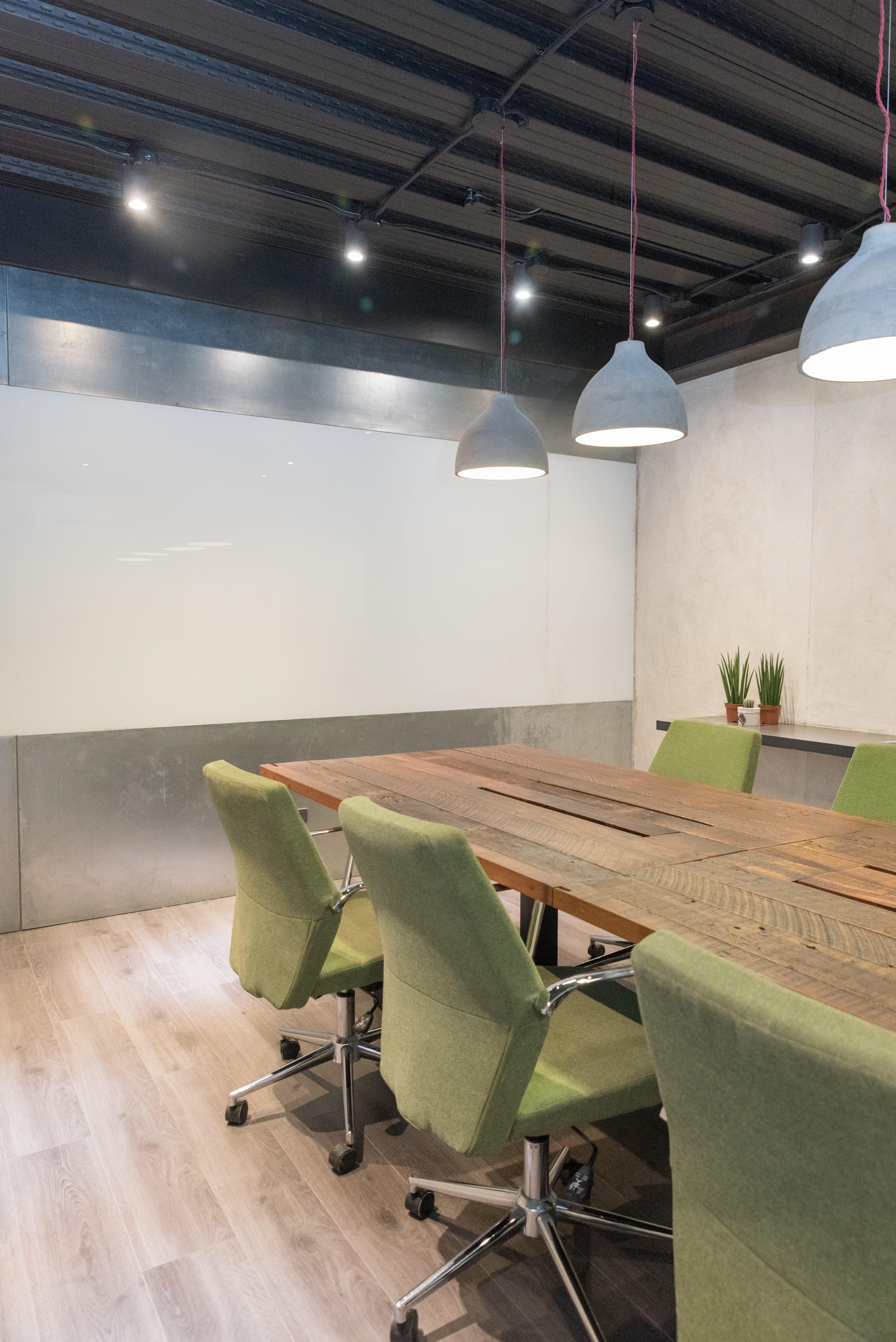 While each design company excels in their own fields, from creating visual identities to transforming environments, they all felt it was time to come together and level up as a group. "Everyone is friends," says Dan Matutina of Plus 63, saying his group met the people of KM Interior Design in Japan through a project they were working on together. While there, they also found inspiration for their dream office: an architecture firm that also had a café at its lobby. "Everything happened at the right time." Both teams realized that to set the bar higher, they have to attract more than local clients. And to do that, they needed to team up with different studios to offer a dynamic yet complete package.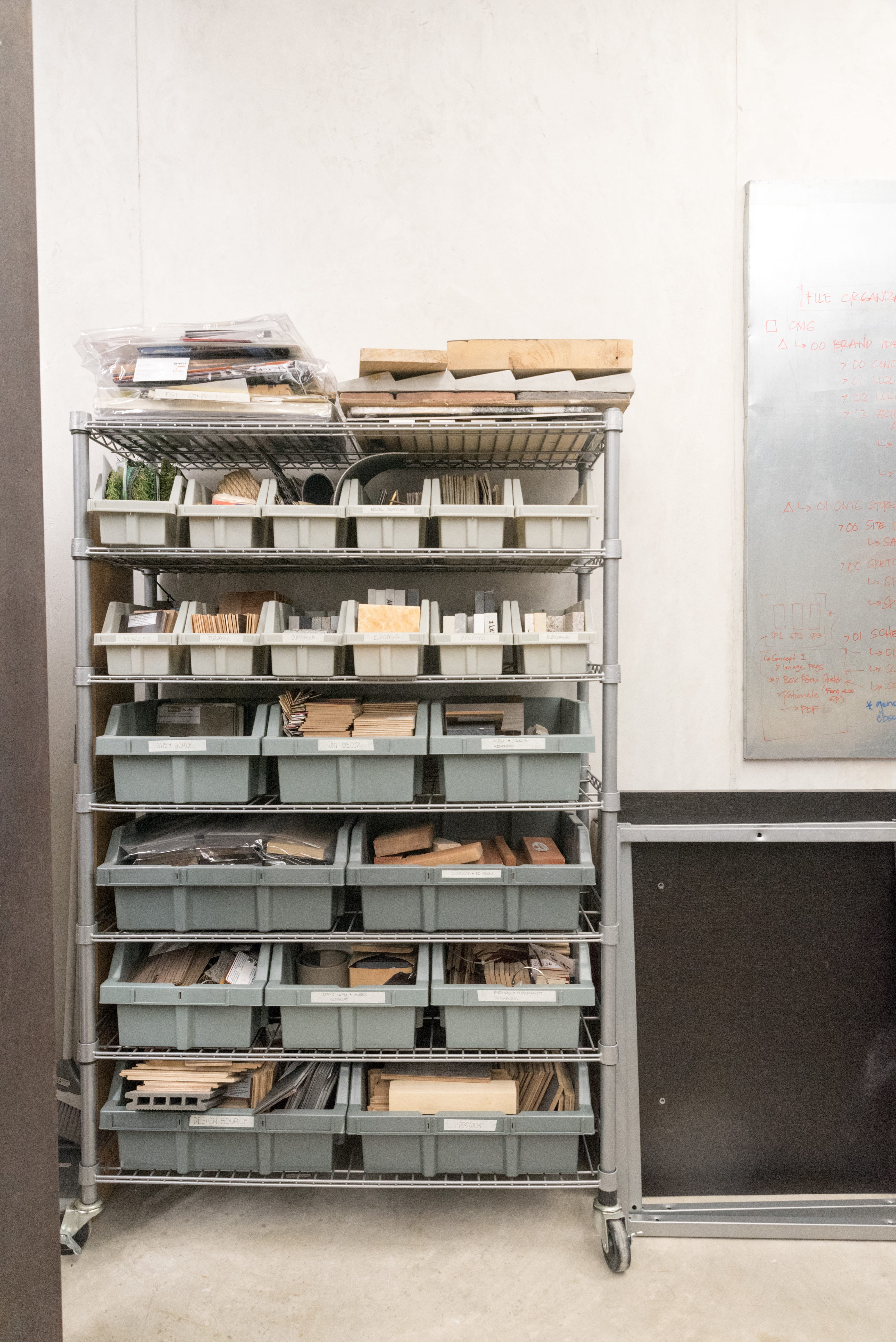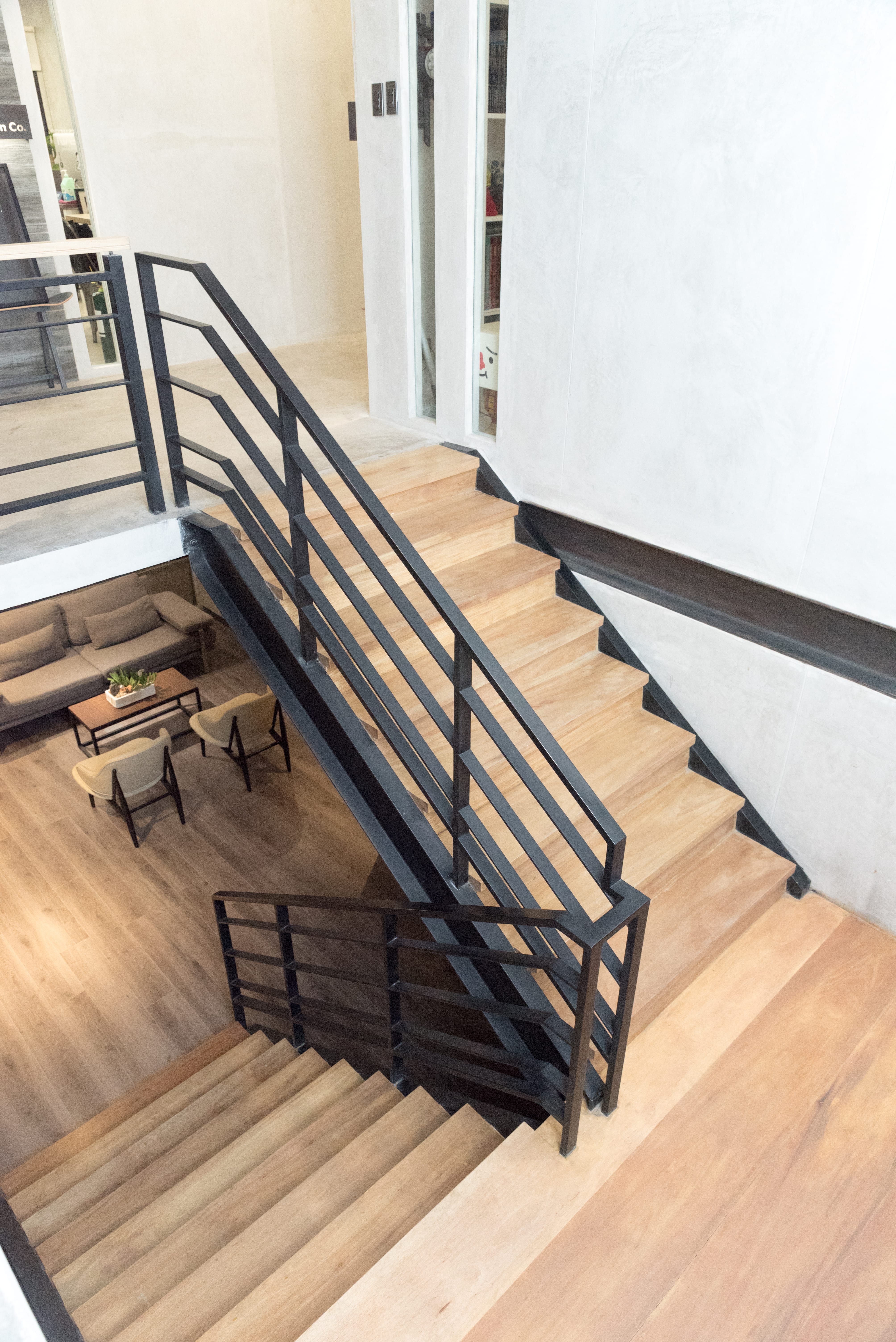 When the owners of The Alley offered a space, they grabbed the opportunity to team up. Hydra Design Group was then conceived, and along with it came a logo and a floor plan. In coming up with a rigid logo design, Matutina explains that it was time for evolution: "Ayoko na ng pa-cutesy-cutesy. We're still the same people but with more creative minds."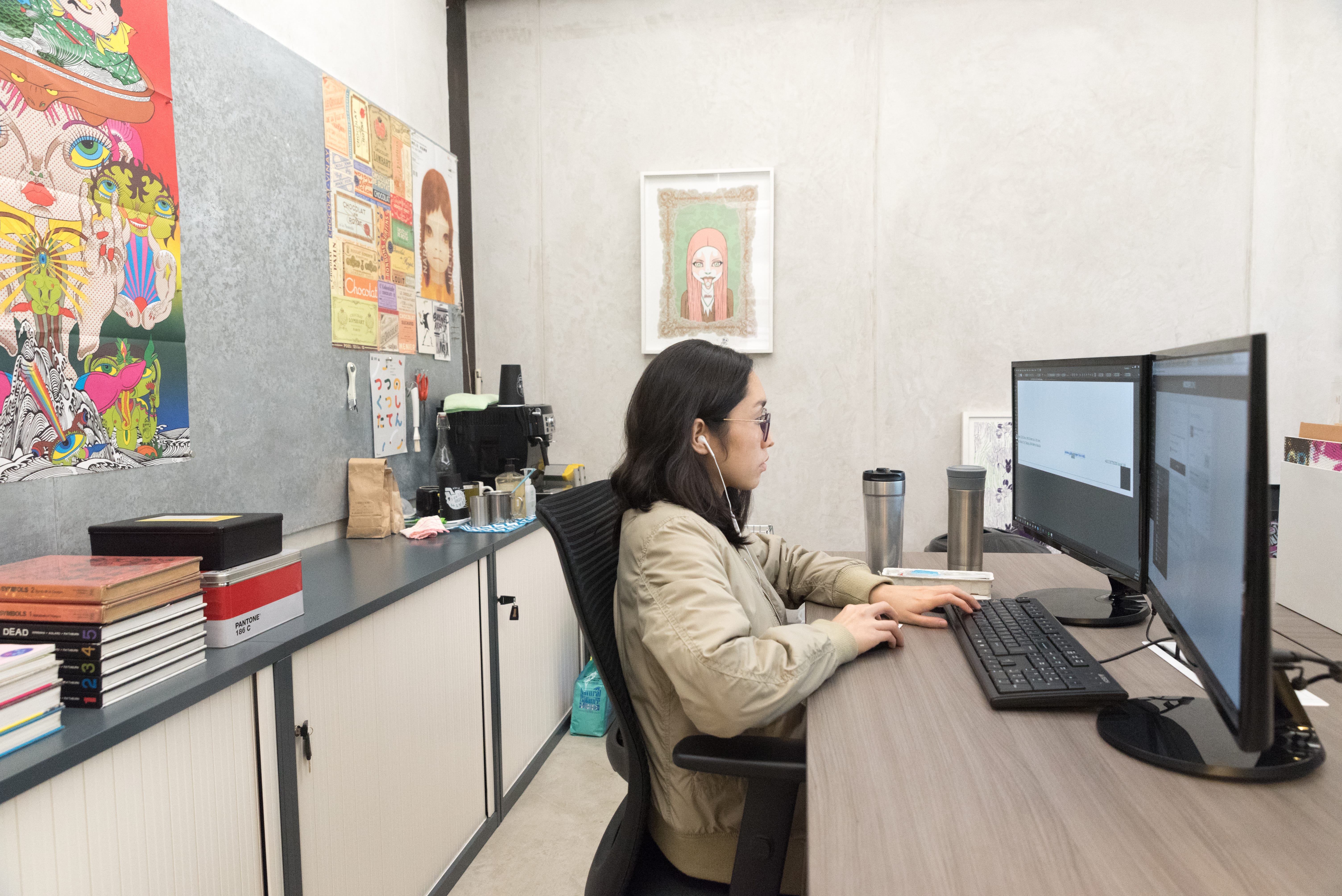 As a multidisciplinary firm that thrives on synergy, it's almost expected that their space would be filled with pops of color and life. But on the contrary, the Hydra headquarters are all concrete walls against an off-white scheme. "Everyone loved [the idea of ] concrete, wood, and steel," May Uy from KM Interior Design says, so KM mixed a mélange of industrial elements to create a relaxed office space. It is meant to feel unintimidating and open for occupants to throw ideas around freely. "We just wanted a blank canvas and let the art do the talking," Uy adds. With all the visual stimuli the groups face on a day-to-day basis, its absence in their office gives them room to breathe. There are touches of personal details found within the space, however: In one corner, there's a bookshelf of graphic novels and hardbound contemporary art and design books; in another, a skateboard deck upcycled into a bench. Peek through the windows of every office space and you'll notice each group's individuality, expressed through framed prints or self-made projects displayed on the walls, maybe even an excited dog waiting at the door.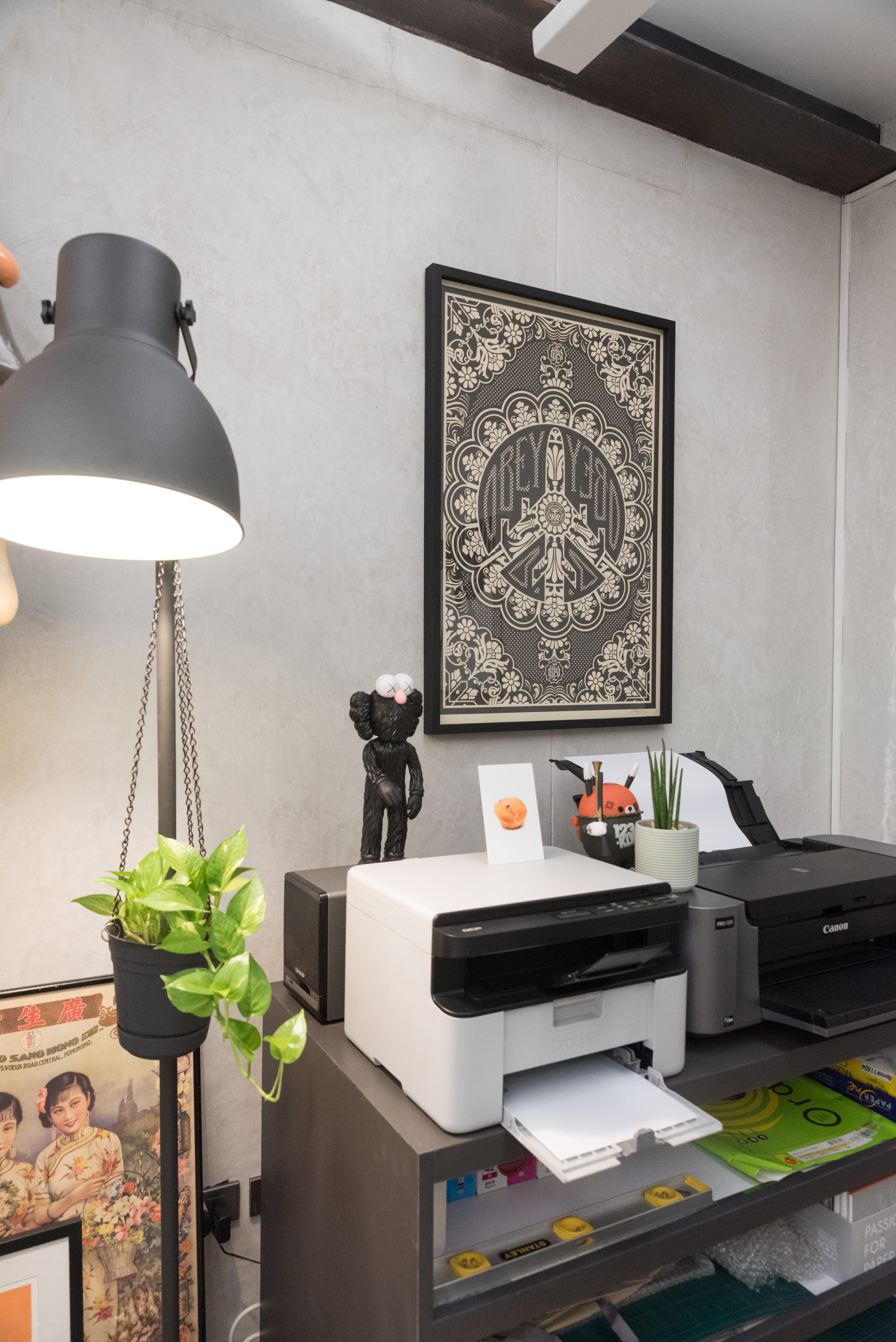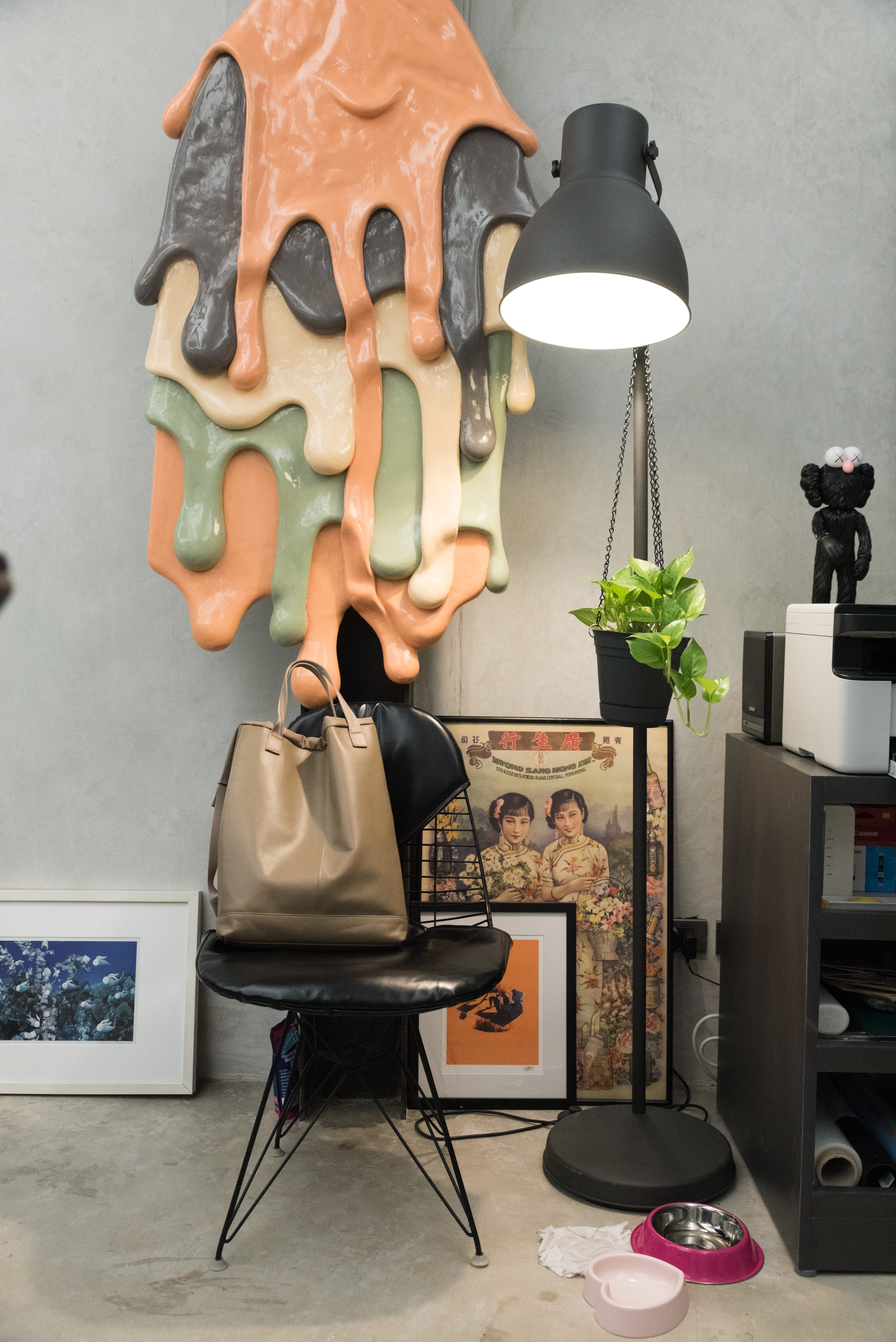 Has the big move affected work culture? Apparently not. Each design group still retains its own culture and personality amid like-minded neighbors. "There is an elevated form of work. We feed off everyone's energy, but designers still have their own initiative," Matutina says. The opportunity to team up has been doing wonders for the team. Apart from the artistic fuel they get from each other, another advantage is the close proximity. "We communicate with each other, and give input," Matutina says. "It's an interesting setup. We learn from different perspectives."
This story originally appeared in Southern Living, Jan-Feb 2018.
Read more:
What happens when millennials run a workplace?
Online strategist Coco Quizon on how to thrive in the digital age
Creatives, you don't need a day job to survive
Writer: BEA CELDRAN
PHOTOGRAPHY PATRICK SEGOVIA