Creatives, you don't need a day job to survive
Ryan and Garovs Vergara of Everywhere We Shoot tells us how
Dec 8, 2017
The Christmas tree has been up at the Vergara household since early November, and it's pretty true to form to Ryan and Garovs' style: fun, colorful, on the right side of unconventional and chaotic. A green wig is caught among the branches, as if it had gone flying through the air then landed splat on the side of the tree, and a white-haired bespectacled cloth doll sits at the top in lieu of the typical star. The couple isn't sure yet, though, if the tree would simply be the first phase of their holiday décor or if that would be it for them when it comes to Christmas decorating. Another round of general cleaning would be needed to locate a box of holiday trinkets that is lost somewhere among the couple's collections of artworks, shoes, photography equipment, and other doodads.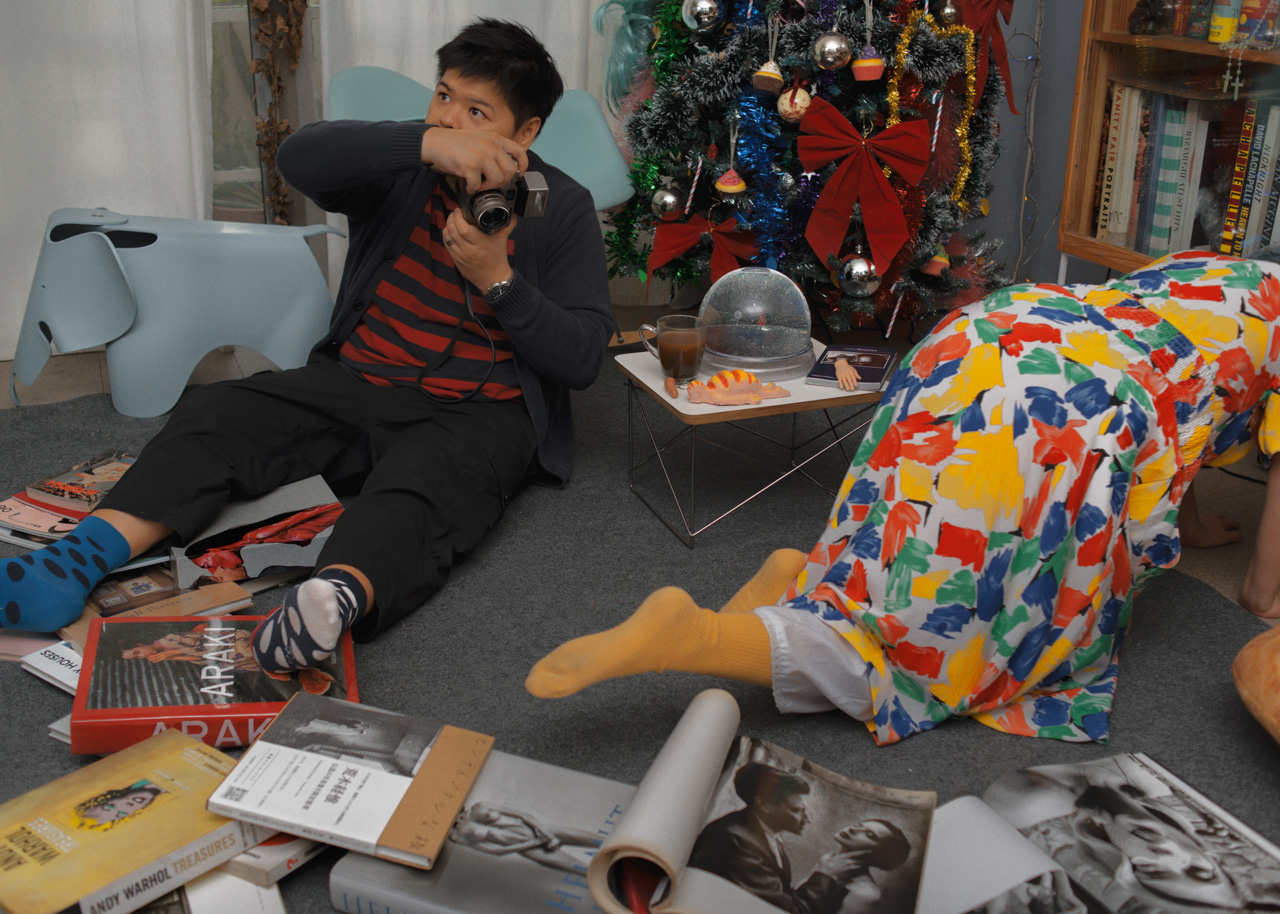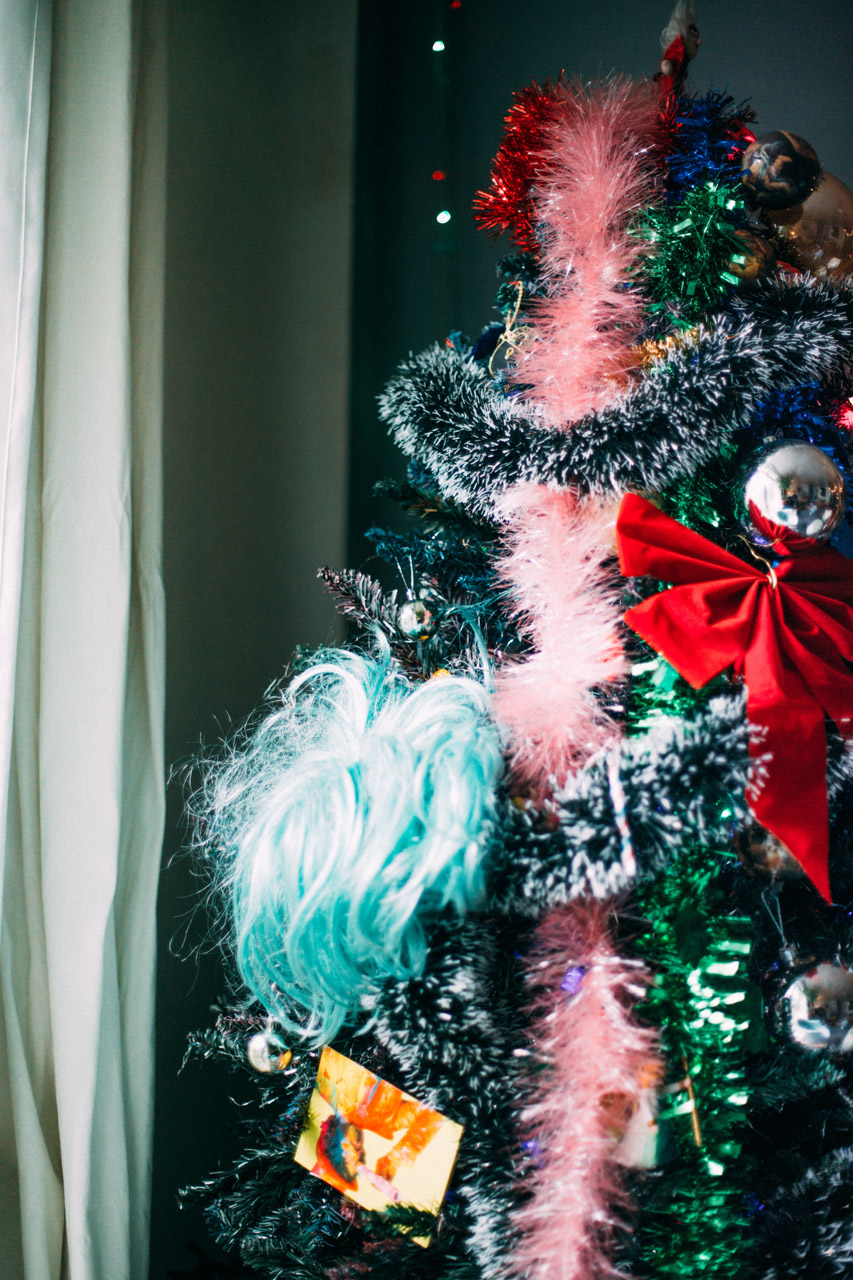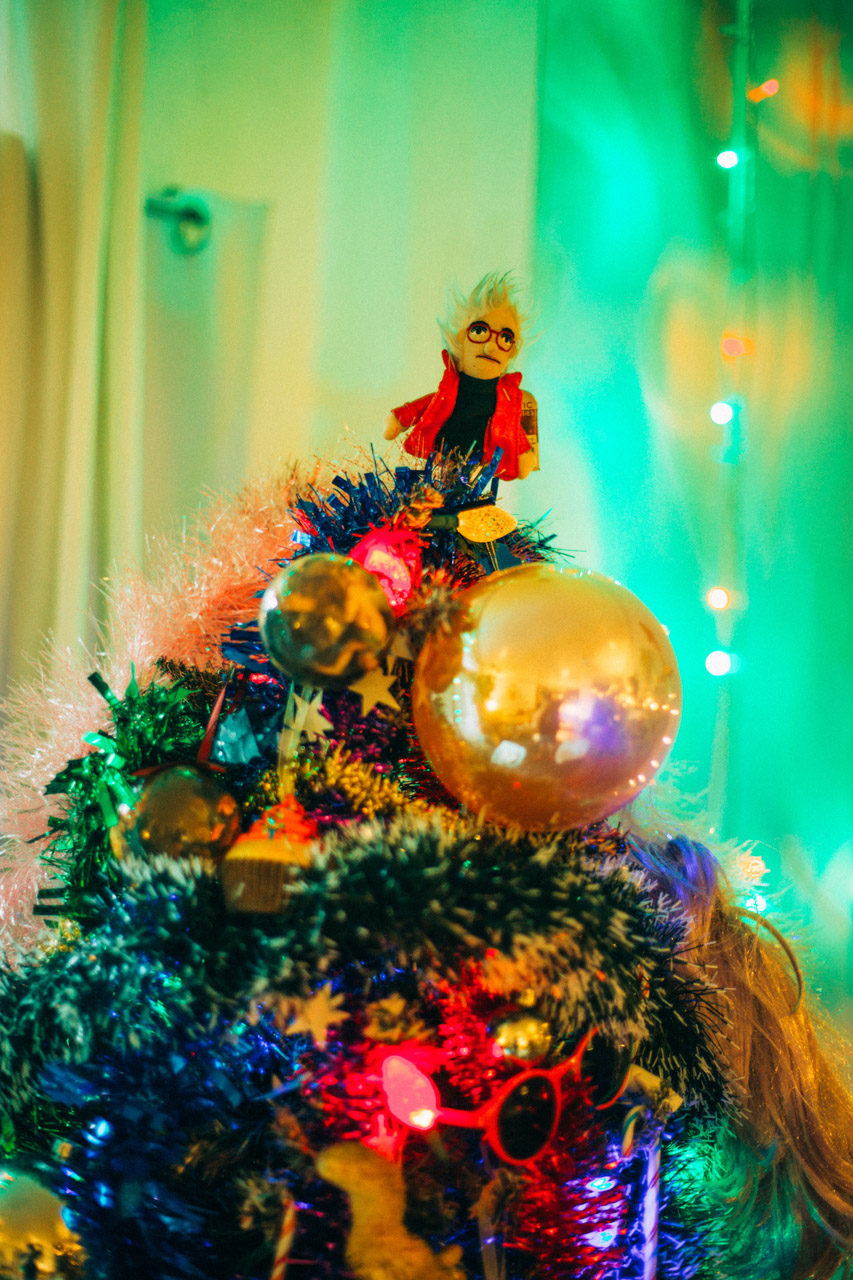 In the five years since they got married, the Vergaras have formed their own holiday traditions. In celebration of their first date, the couple goes to the first Simbang Gabi every year with the determination to attend all nine masses (they have yet to be successful). The 24th and the 25th are for family on both sides, though they hold pre-Christmas gatherings with friends in their own home. "But we serve take-out or call delivery," Garovs admits; practical reasons aside, she has given up on slaving in the kitchen for these get-togethers since an attempt to cook pasta a couple of years ago ended with a Spaghetti Cake that none of the guests ate. There's also no midnight gift-giving that goes on between the two, as they have usually picked out a costly item that they both like earlier in the year.
Not quite traditional practices by most Filipinos' standards, but they work for the couple.
Twelve years since they established their identity as the photography and graphic design team Everywhere We Shoot, the Vergaras now find themselves at a cross roads of sorts. As the Southern Living team sit down with them to eat a spread of children's party fare—the same one the two played with during their cover shoot—Ryan reflects on the EWS trajectory for the past decade. "From 2005 to 2009, our works were all experimental, they were all arts-inclined. We were kind of arrogant then, because we were just kids and we didn't have to worry about things like rent. We wouldn't just take on any project. 'No, that's too baduy, that's not our style.'"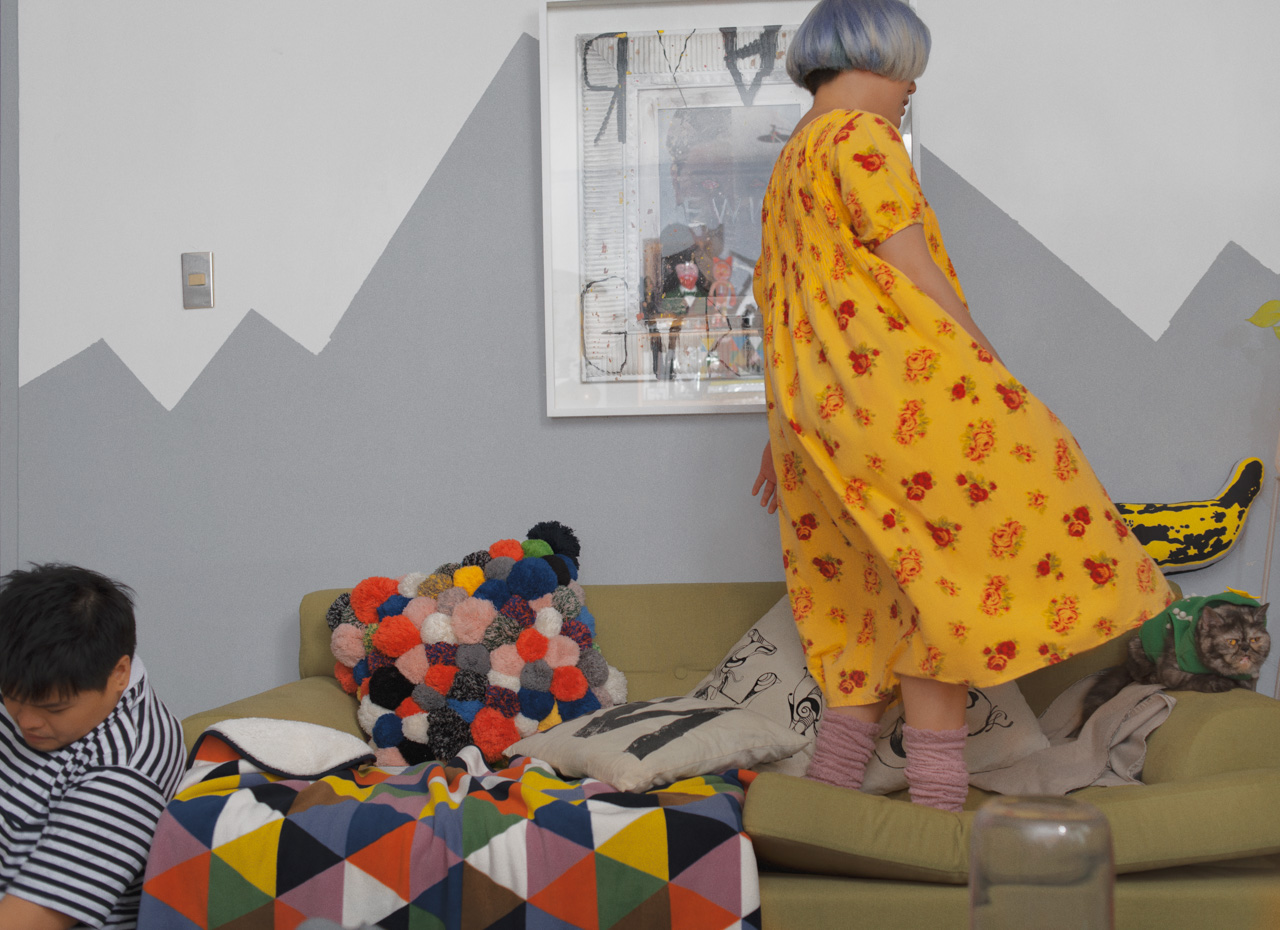 Since getting married in 2012, though, and moving into their Makati home a couple of years after, the once les marmots of the local lifestyle scene—the newcomers who dreamt of shaking up the frequently too clean and too polished sheen of fashion images in the media—grew up and began looking at the bigger picture. "We started talking to people from advertising agencies, and all of them said that they thought all we wanted to do was art—that we didn't want to do something as simple as product shoots," Garovs says. "But that's where the money is, right? In corporate projects?"
The feedback they received, plus the gradual increase in corporate gigs, got them both re-evaluating the EWS brand and their approach to their art. "After how many years, we finally understood that it's possible to do more than just purely creative projects, that being creative can be approached as a business, too. Ryan and I reached a point where we thought, 'Shit, how would we be able to live next year if all we do is experimental work?'"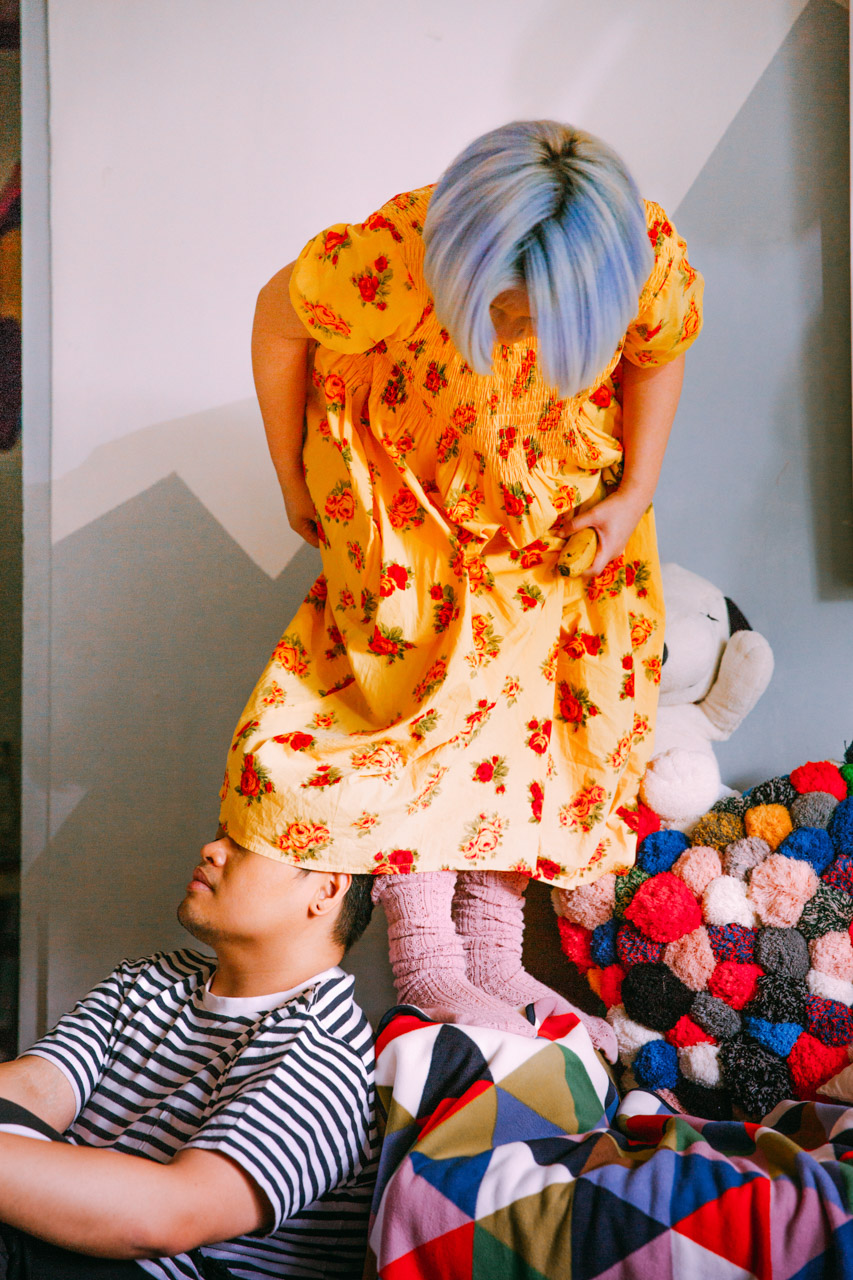 "After how many years, we finally understood that it's possible to do more than just purely creative projects, that being creative can be approached as a business, too."
They still have the playful personality and the bravado that typify an EWS work, whether in photography or graphic design, but responsibilities, maturity, and the changing creative landscape have undeniably tempered both. "Do we choose to produce work that we really, really like [but we won't be paid a lot for], or to produce work that's okay and also pays the bills?" Ryan muses. "That's the constant question we asked ourselves. It's not easy to find a balance between the two, so it's something we really think of a lot."
"At the very least, we learned how to stick to our 'aesthetic'—our favorite word. We found our niche, and we're happy that we get projects because of what we do, because clients now appreciate our style," Garovs adds.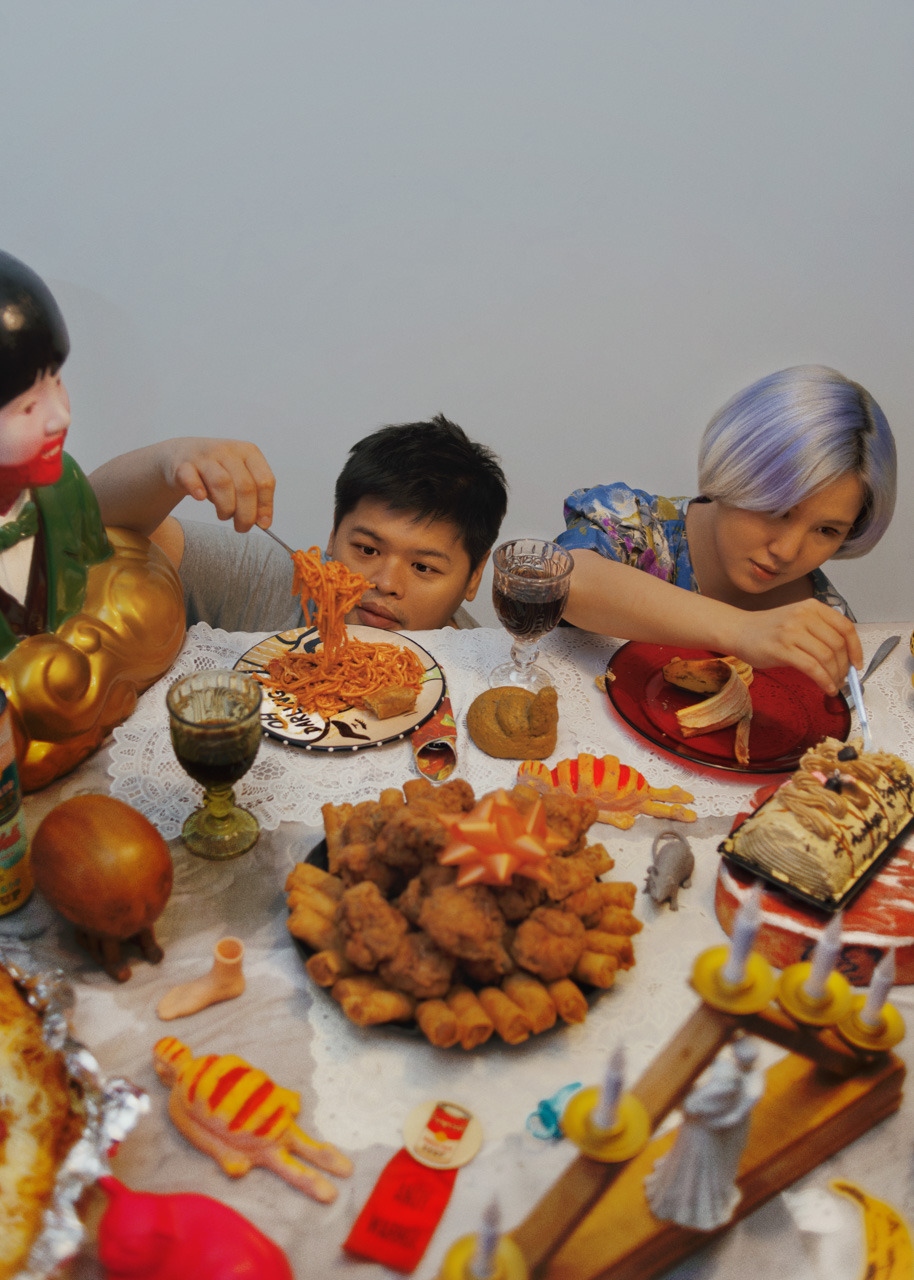 However, with most of their projects lately coming from well-paying corporate gigs, the two, who have cut their teeth doing editorial work for print, have become nostalgic for the early days when what they basically did were fashion shoots on shoestring budgets and almost no creative limitations. "We thought it was the industry norm to be assigned to shoot and style an editorial, to find locations, and basically do everything," Ryan says. "All we thought then was, 'Wow, the editors trust us so much so we have to live up to that trust,' even though we didn't know yet what we were doing. And that's how we learned: while on the job. It's something that we really miss."
"Also, as we've gotten older, it's hard to avoid feeling as if our contemporaries have become more successful than we are, because we see their works everywhere," Garovs admits.
It's not just their peers that are giving the Vergaras pause in terms of mapping out their next step. There are also the new names that are now doing what they used to do. "It's now the time for the likes of Cenon Norial—young photographers who are really good at what they do," Ryan says. "It's their time to make their own marks in the industry. So it's really important to have that next step planned. We can't get stuck to where we've been; we need to get to the next level."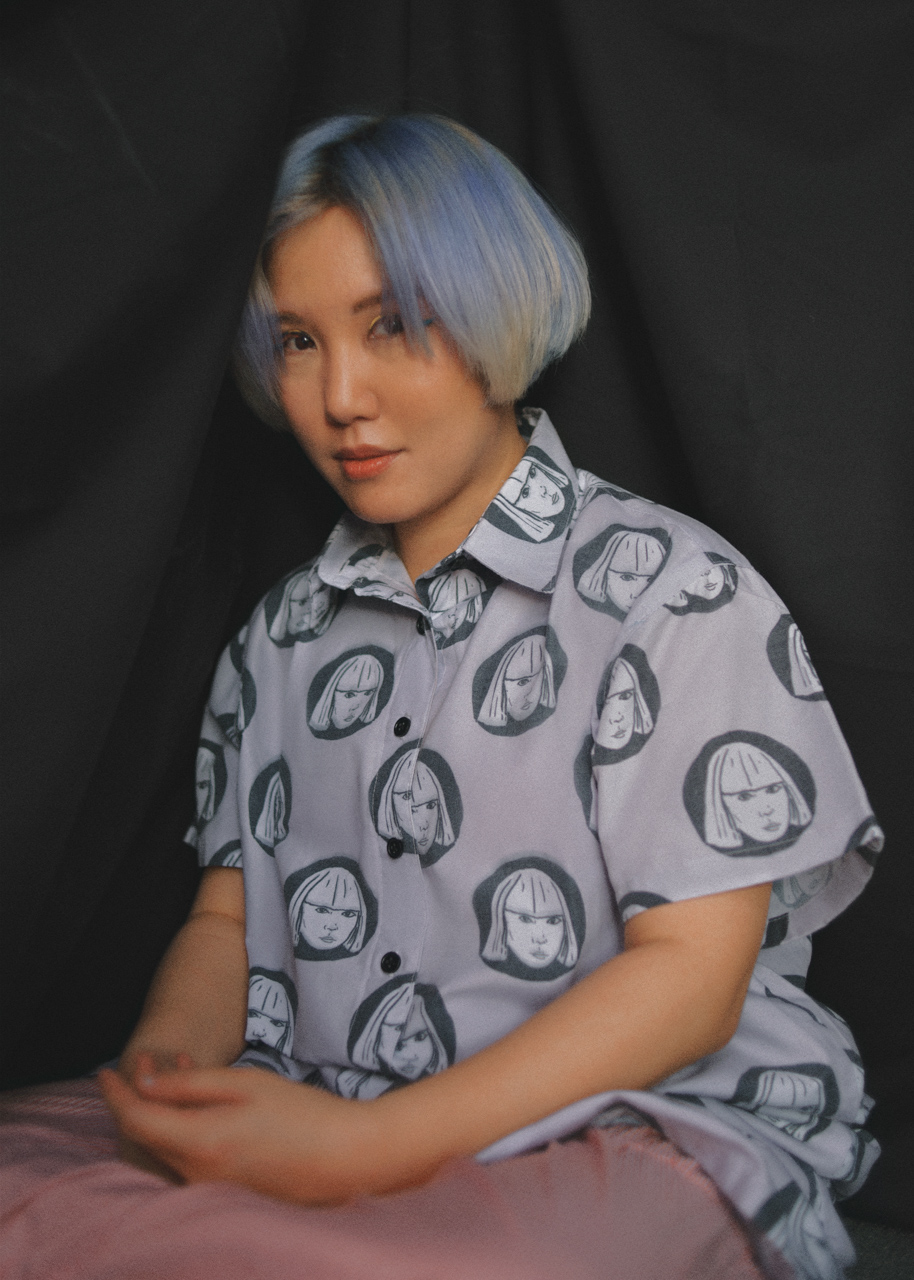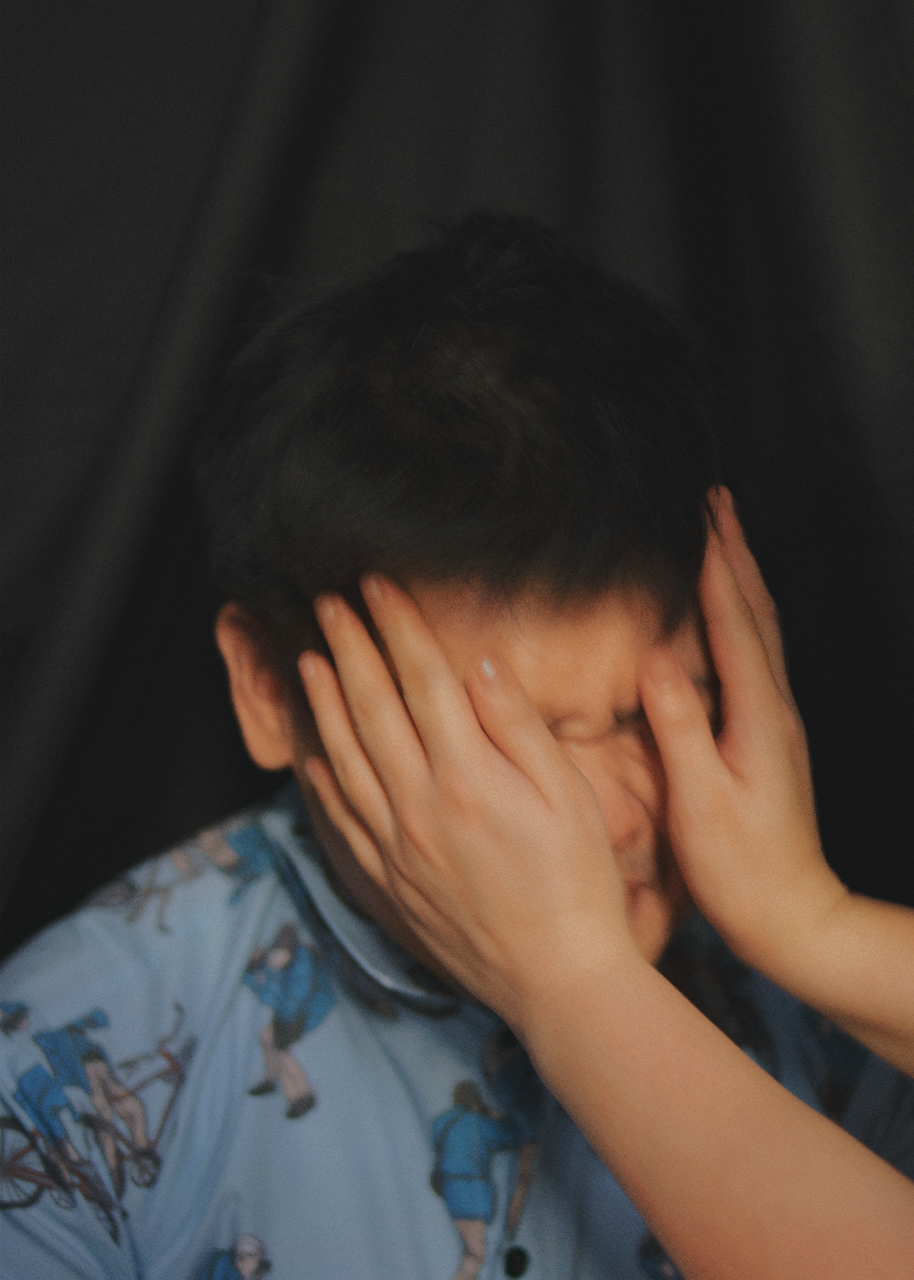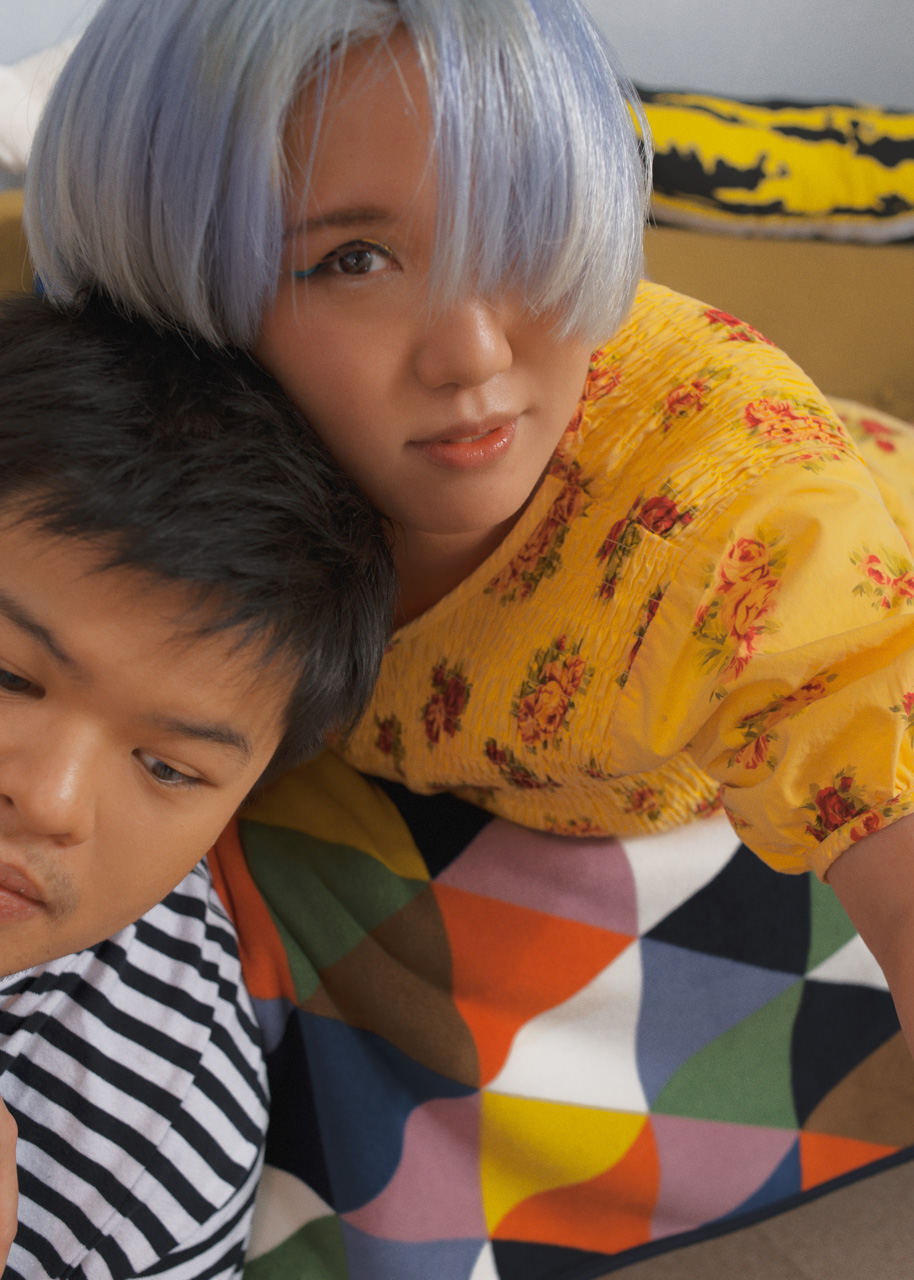 "As Notorious BIG said, 'more money, more problems,' right? So I remind Garovs that there's nothing for us to fear if we love what we do."
Their next level would be the virtual shop Day Job—an unofficial name as of press time—that they plan to launch before the holidays. With the two pretty active on social media, Ryan and Garovs frequently encounter new talents whose work they admire, and they'd like to be able to pay forward the help they themselves had gotten when they were still the industry youngbloods. "We envision Day Job to be a platform for these young artists," Ryan shares. "It'll be a shop that we'd curate, featuring products created by rising talents. We want to offer art that's different yet also affordable to the public, and at the same time, help promote these new artists." The pre-Christmas deadline they had set, they say, is to help them take advantage of the season's inevitable shopping frenzy.
The planned moniker is a play on the couple's frequently discussed topic of day jobs. "Around twice a year, I panic at the thought that unlike most people, we don't have day jobs, basically," Garovs says. "And Ryan would tell me every time that we're lucky, because how many people wish they don't have to go to work every day? With this project, it'd be almost like a day job for us and for the collaborators we're working with, though it's still not an actual day job."
And it might as well be the nearest that the couple would get to having a day job—at least, if Ryan has his way. "Even before I graduated from college, I really did not plan on holding a 9-to-5 job," he stresses. "I really don't want to. I don't ever want to get to a point where I'm forced to work even when I'm no longer enjoying it because I want to earn money. I want to remain positive when approaching work, and I want work simply to sustain us financially. As Notorious BIG said, 'more money, more problems,' right? So I remind Garovs that there's nothing for us to fear if we love what we do." Which they obviously do.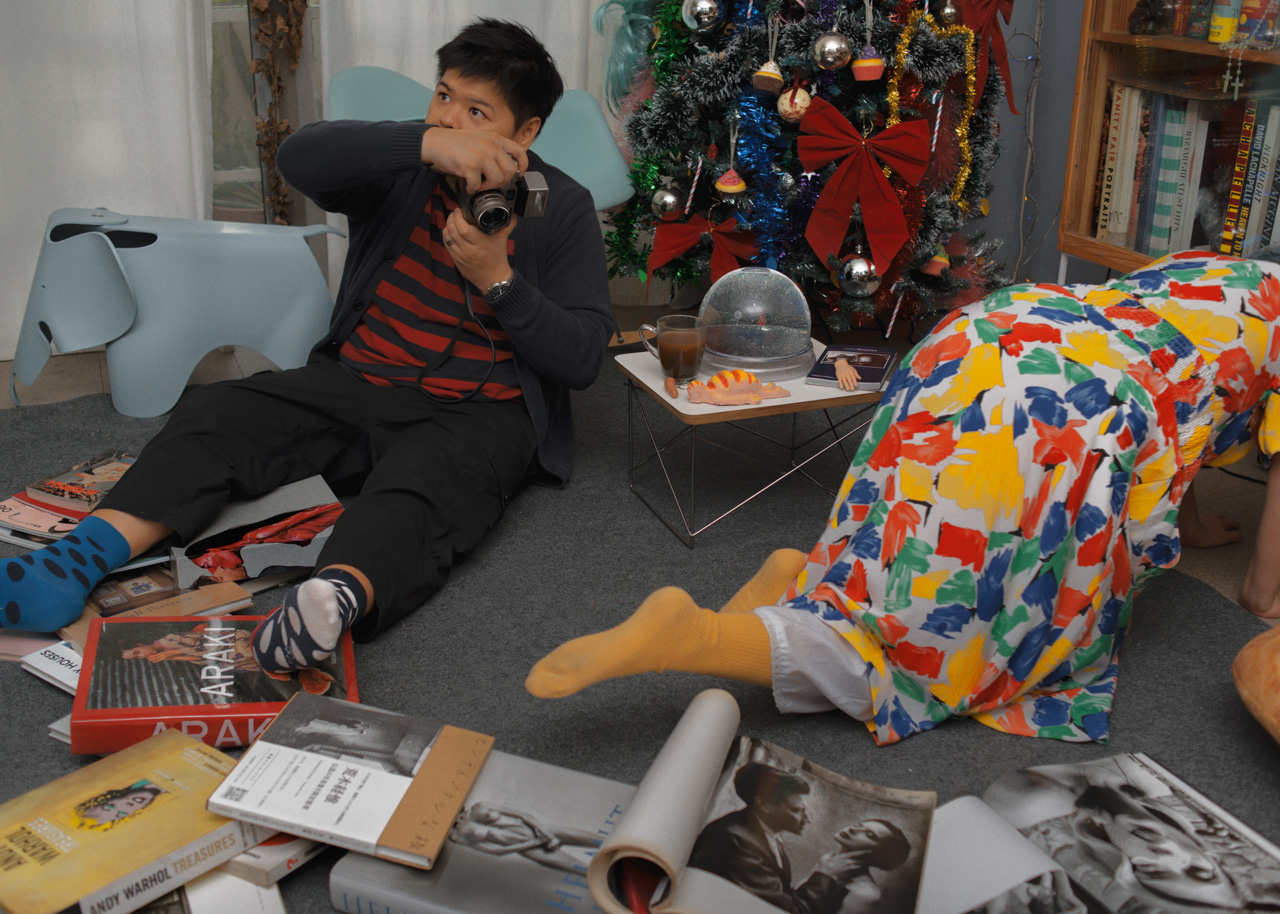 Either way, if things turn dire (knock on wood), there are the items that the two self-admitted hoarders have collected through the years during their travels, which they could then sell; Day Job is actually targeted to people who have similar hoarding tendencies as the Vergaras, with a similar affinity for vintage cameras, unusual artworks, and hard-to-find collectible items. "The thing with our stuff is that everything we buy isn't meant to be thrown away once they get old," Ryan explains. "We really collect stuff, and they're like investments."
He's the bigger hoarder between the two, by the way, and the hype man as well. "Whenever we travel, he's the one who'd always say, 'We have to buy this, this is great,' and I'd be the one to tell him, 'No, we don't need that,'" says Garovs. "But in the end, he's able to influence me."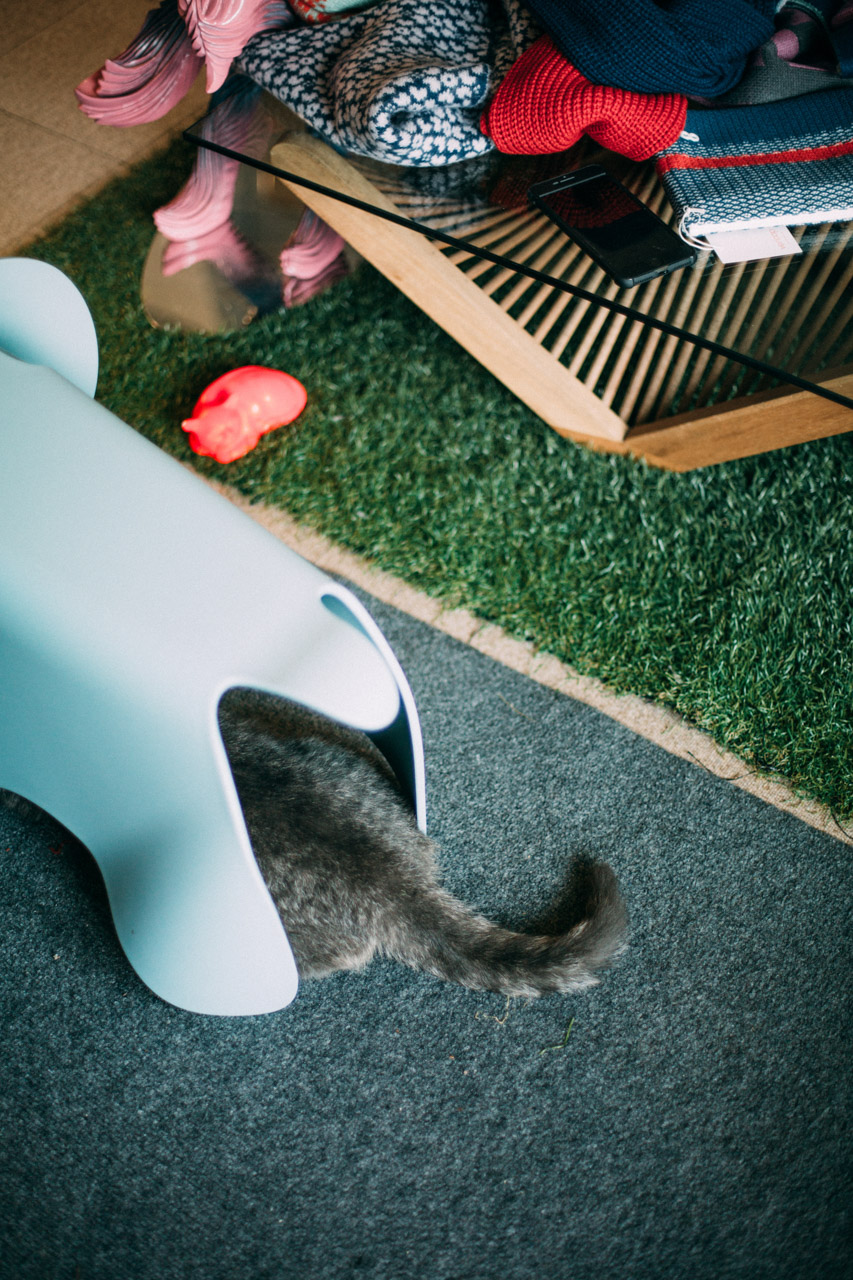 "Garovs used to hate shopping," Ryan adds. "She's very simple, she doesn't want a lot of things, though she does buy what she likes. What I learned from her is to look for stuff that's not ordinary, which is usually really expensive. For example, I'd point out a pair of Converse sneakers. She'd tell me, 'Don't get just any Converse sneakers, get the limited edition one with Comme des Garçons."
So he hypes her up, and she tempers him down? "Yes, that's kind of how it works," confirms Garovs. It's obviously a system and a dynamic that works.
This story originally appeared in Southern Living, Dec. 2017
Read more:
Meryll Soriano pursues her lifelong passion for design with Community
The return of Mich Dulce
What it means to be a designer, according to minimalist designer Joey Samson
How Armi Millare and Jake Verzosa traveled to Sagada on motorbike
TAGS: creatives everywhere we shoot Garovs Vergara graphic design home photographer Ryan Vergara