When designer CJ Cruz sent me a screenshot of a lamp via Whatsapp with a note that said "Chic chic," I was worried. I'd just purchased accessories for my already overcrowded abode. I did not need more. 
And yet: the black abaca table lamp by Tahanan Furniture turned out to be kind of a showstopper. Made by weavers from Bicol, Albay, the lamp's open weave is a modern ode to local craftsmanship. In CJ's personal quarters, nestled between a large-scale Nicole Coson painting and a Hay side table, the lamp is both shadow and illumination. Its lightweight design a muted counterpoint to the metal, leather and woven materials within the space.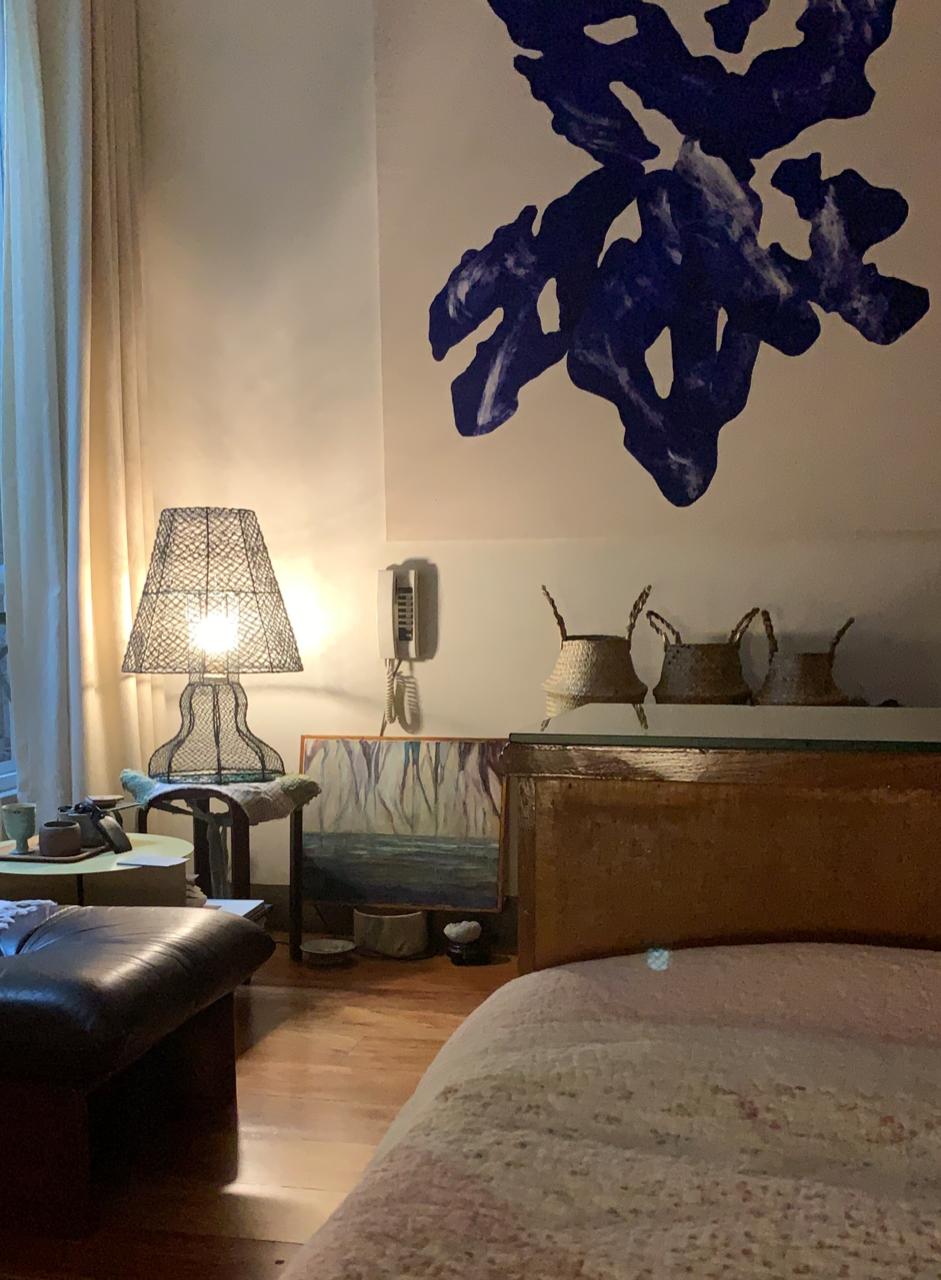 "When we were drafting our mission to guide us through our curation of home goods, we ideated with the phrase 'to bring home the warmth and comfort of our Filipino roots from various parts of the Philippines to shape your home,'" the brand posted on Instagram. 
Based on the reaction to this lamp, they've proven successful. "It lights my way," CJ said of the abaca accessory. "May this lamp be president of US 2020." 
The lamp is available for sale here. 
Header image courtesy of Tahanan Furniture
Read more:
Lamps made of real bread? Only in Japan but you can have it shipped, too
These upcycled lamps from popular Poblacion hangout Annex House are up for sale
These sandals' straps are not only made with retaso fabric, they are also naturally dyed
Writer: BEA LEDESMA