It was almost a party at two in the afternoon of July 30, and Manila's usual cast of creative characters populated the short stretch of The Alley at Karrivin.
At the open house, fashion designer Carl Jan Cruz spiritedly carried a bouquet of white flowers into the lifestyle store Lanai. Chef Jordy Navarra ushered into Toyo the young Mito Fabie, otherwise known in the music circuit as Curtismith, and visual artist Maria Taniguchi, apparently back from her stint abroad, talked to Art Informal's Tina Fernandez inside the then-newly launched furniture store-cum-gallery Aphro. "I want this to be a quiet pocket where people would come by for the afternoon," said Mara Coson, whose idea it was to transform the formerly uninhabited BDO property into a now-thriving melting pot of art, design, and culinary culture.
The Alley at Karrivin was born from equal parts planned arrangements and chance encounters, adding to its appeal the idiosyncratic mishmash of E. Murio's benches, wood cladding inspired by Old Manila houses, Czar Kristoff's stark photos of objects at The Alley, and plants ("I've been obsessing about them lately"). It's an honest enterprise with a touch of kitsch.
[blockquote author="Mara Coson" pull="center"] "There are lots of places where creativity happens. I guess this is just one of the splinters of it." [/blockquote]
After studying commerce in Melbourne and now employing her creative chops in the family trade, Mara has presented the artistic set another platform and another hideout. "There are lots of places where creativity happens," she said. "I guess this is just one of the splinters of it." The 28-year-old has been busy creating other platforms for local art, design, and discourse: there was The Manila Review she co-founded back in 2013, and now a small non-profit press that will publish reprints of hard-to-find Philippine novels. "It's still in [its] very early stages, but I hope I am able to launch it [by the] middle of next year."
Hardly a foreign name to Manila's media and literary circles, Mara has doled out everything, from novellas to critiques on pop culture to unreserved semi-confessions on what it feels to be called "Best Dressed" in a Preview ball. The Internet is peppered with anecdotes of her many other early quirks, among them trying to run away from home at seven and wanting to be part of a band famous for not wearing bras ("It never worked out"). At first acquaintance, though, she can be a wallflower, as soft-spoken as she is opinionated, a quiet host amid The Alley's hired musicians belting out Mexican refrains. "I'm just standing next to the quietest corner," she said innocently, like a shy child with a knack for mischief.
"Oh, come on, she's not that much of an introvert!" contested her sister Nicole, a 24-year-old London-based visual artist whom Mara easily called the "life of the party." "I don't think that's true," the younger Coson answered. "I'm more like the sitting-down person at the party. See, we're already having a disagreement!" Appearing as the perfect foil to her writer sister, Nicole had animatedly danced at the Southern Living shoot that happened prior to the open house, her long locks swaying like the windblown hair of a Teen Vogue model. Mara, on the other hand, in a gray coat by the gray wall, stood like a hipster prairie dweller in a Kinfolk editorial.
While the elder sister liaises with Manila's creative gentry, the younger Coson partakes in another art scene altogether. "In September, I'm going to have a solo booth at the Start Art Fair in Saatchi Gallery. I do similar shows per year. Now, it's more about weight and something solid—a rock, which is the oldest [medium], and its physical presence."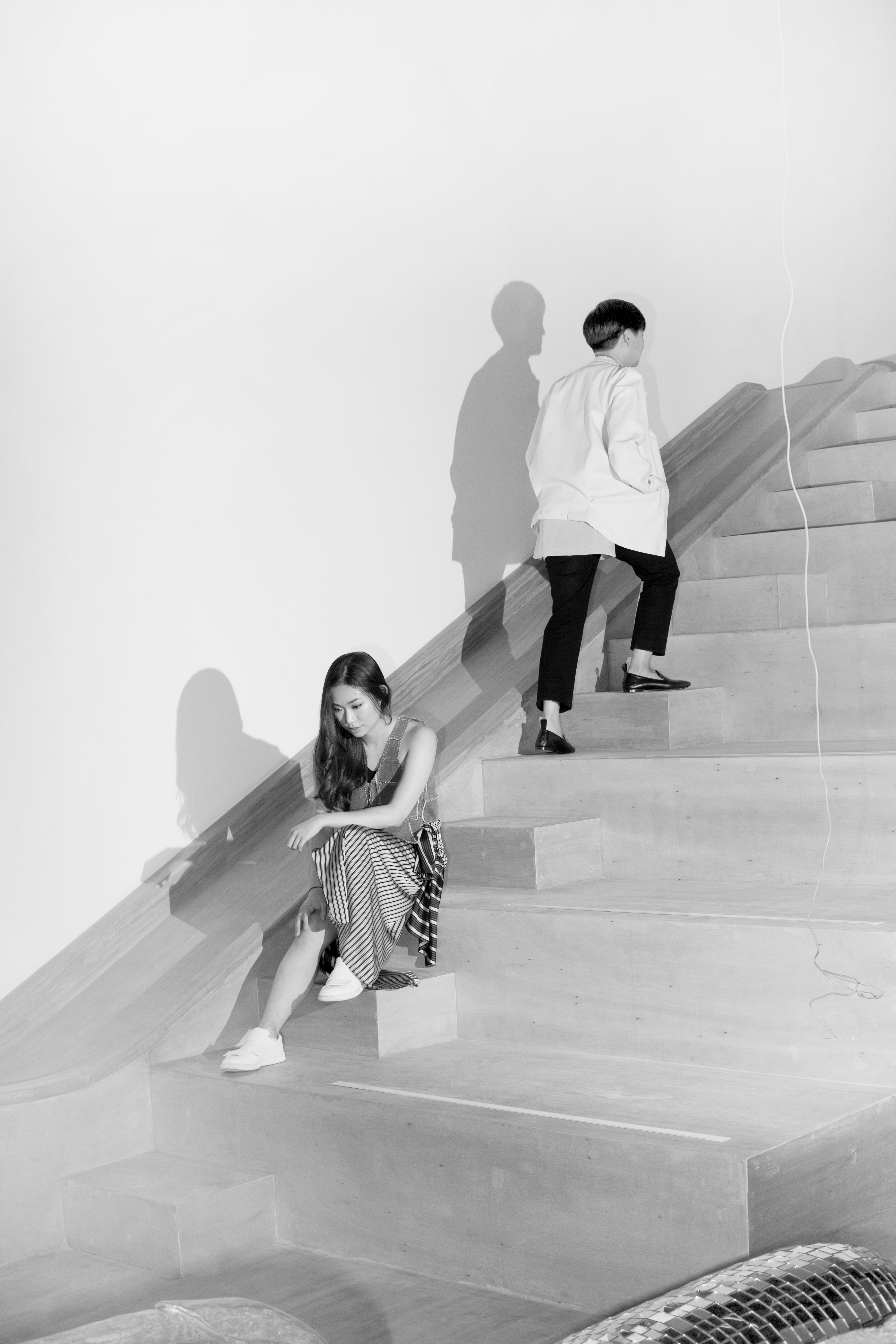 In London, Nicole carefully crafts her prints in a studio that's a stone's throw away from few of the city's foremost galleries. "I treat printmaking like painting [but] people tend to underestimate [the medium]. The challenge is to convince people that it should be seen as a painting and be valued as such." While her 2016 works exert the strange and magnetic force of the oldest rocks, previous years had seen her prints evoke the pull of things intangible; think fluid ghosts, blurred faces in reference to encantos, and Freud's uncanny unconscious.
"Nicole was the type of kid who'd have a stack of bond paper and crayons and be set for the entire afternoon," Mara recalled. "She'd only look up to watch cartoons—she always was watching cartoons. But otherwise, she wouldn't move." Yet from the time Nicole had fumbled with painting in the garden of artist Juvenal Sanso to the year she graduated with first degree honors at Central Saint Martins, her elder sister, whom she calls achi, has also sustained an unrelenting influence in her life as a visual artist.
It doesn't take a lot to point out the obvious differences between the two, from how they act to how they play with ink. Nonetheless, both the artist and the writer leave on the other a lasting imprint. "She was my biggest influence then and until now," said Nicole. "When I was a teenager, she gave me all the music I started listening to, all the artworks and all the artists I should be looking at." There were The Moffatts and The Modern Lovers, then the sad, strange, and enchantingly hypnotic sequences of Roy Andersson's You, the Living and, of course, the care packages. "When I was ill, Mara would send me a box of art house films. [Even when] she moved away to Melbourne and I was here by myself, we managed to stay close. She was still there for me, teaching me about things and art."
"Oh, she adored me," Mara quipped.
While most may (mis)construe the sisters as each other's yin and yang, their points of divergence may simply be their preferred hair lengths, eyebrow thickness, and, according to Mara, "cinnamon gum."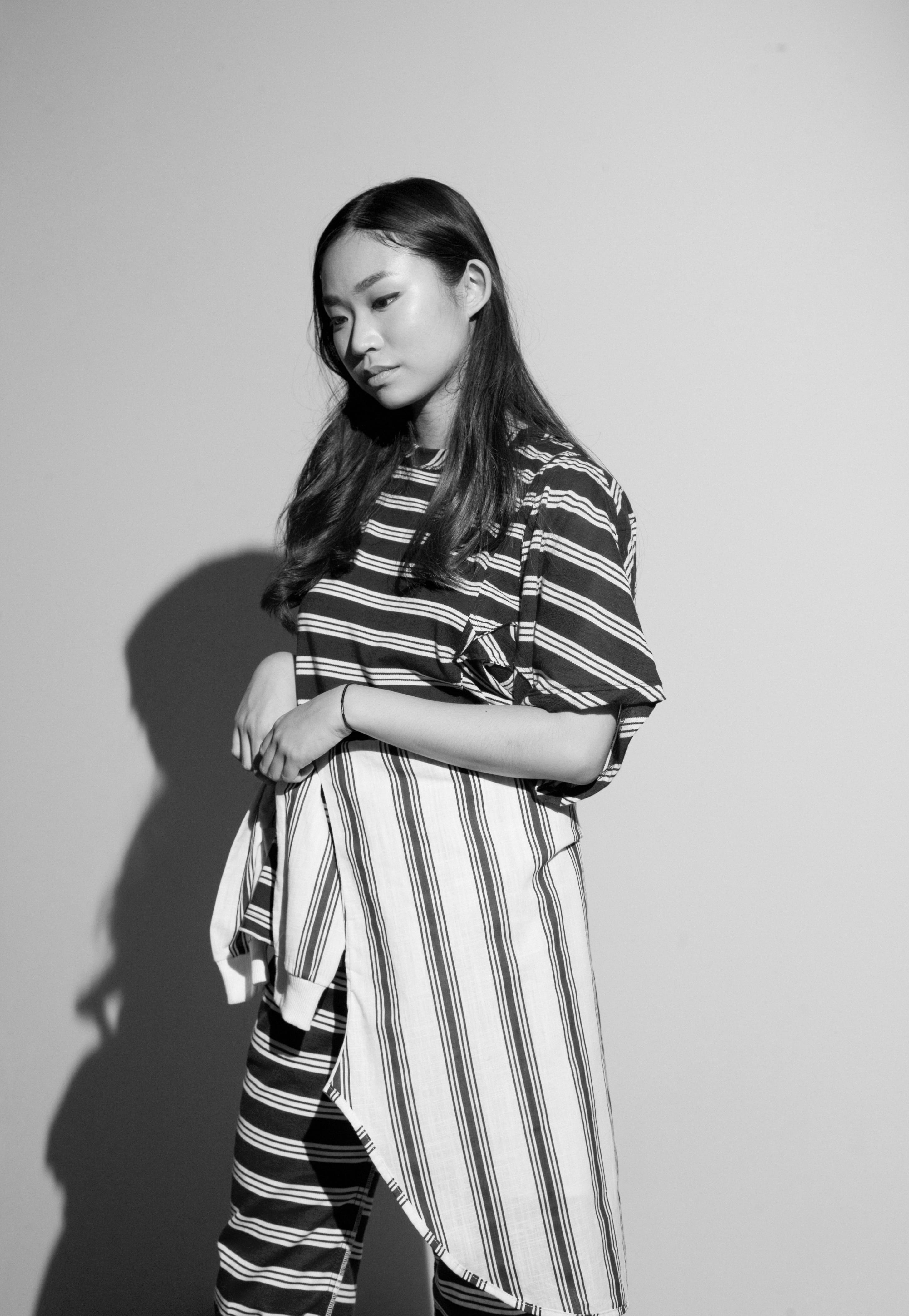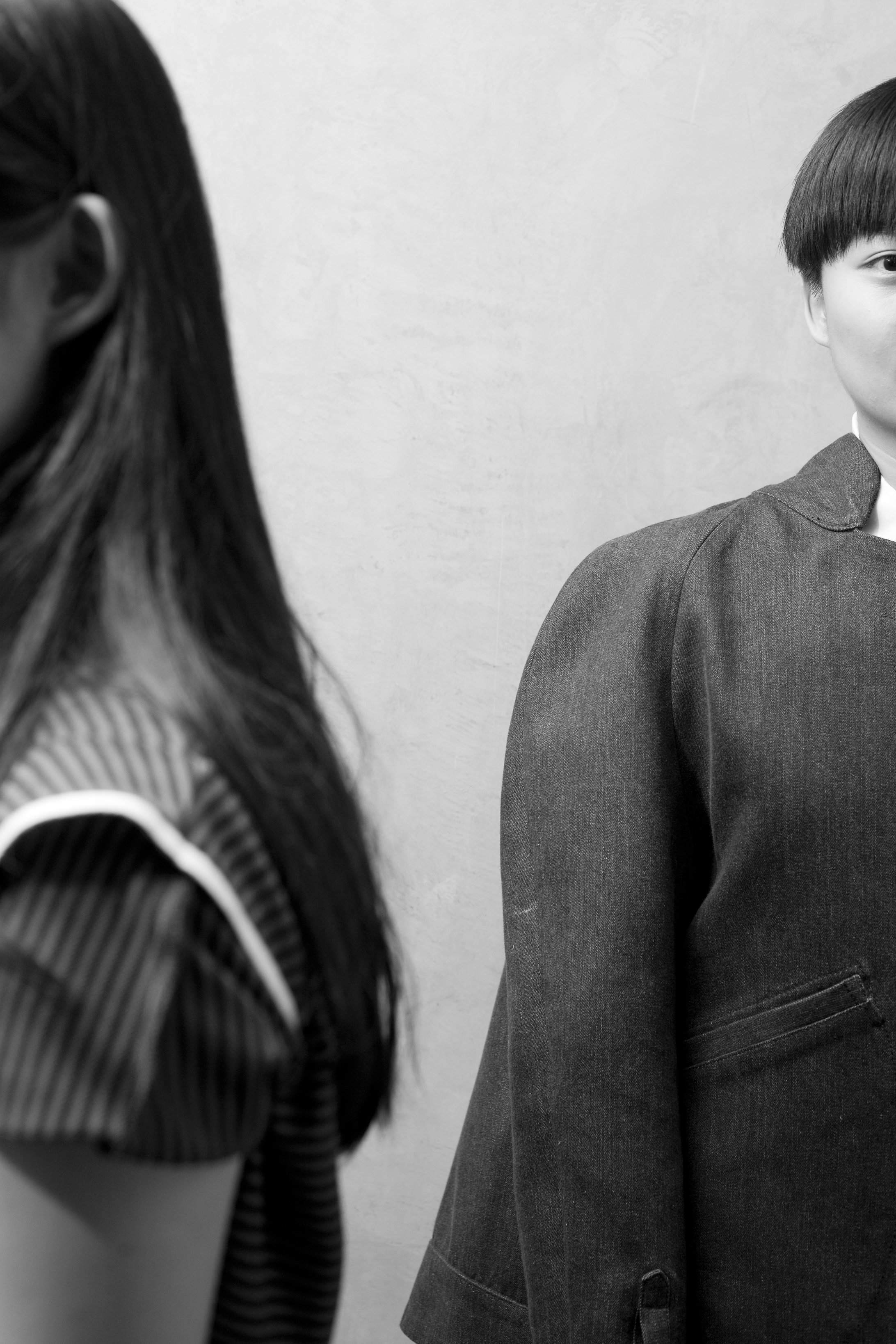 "We rarely have good photos together but lots of good times." One may temporarily be in London and the other here or in Melbourne, but they still send between them an inexhaustible string of messages to the other who's away, ever sharing the same obsession with art regardless of the medium. "She's like one of my best friends who just happens to always be on family vacations and is always sleeping on my bedroom floor," Mara said.
When both are in the country, the two host dinners to gather their friends from the creative set. "We had a dinner party last night and invited friends from fashion, film, and art. And I made dinner," said Nicole.
It's no surprise how The Alley evokes this same spirit of revelry. In a few months' time, this tiny strip in Makati will see the opening of Jam Acuzar's non-profit art space, a Berlin art gallery, and the hub of the collective Hydra Design Group. "It is now adding to the long list of galleries that exist and that's always good to hear as an artist," commented Nicole. It may take some more years before the sisters themselves could do a creative collaboration here at The Alley, yet if they would, said Mara, "We would make a nice pair of comfortable rubber slippers or maybe a range of Chinese pickles."
This story was originally published in Southern Living, September 2016.
Writer: PRISTINE DE LEON
PHOTOGRAPHY CZAR KRISTOFF