Art exhibits you need to check out this week
Which gallery will you be visiting in this week?
Feb 19, 2018
February isn't just the month of love and Lent. It's also Philippine arts month. Notice the many art exhibitions, performances, and events popping up around the metro? If you don't know where to start, we've got you covered. Here are some art exhibits and opening nights you can go visit this last week of February.
Opening: ArtInformal Makati
ArtInformal Makati. C1 Karrivin Plaza, 2316 Chino Roces Ave. Ext., Makati City

ArtInformal opens next to its sister store, Aphro, at the Karrivin Plaza in Makati. Its opening exhibit features three artist selections in each of AI's three gallery spaces.
In Gallery 1, Tosha Albor's A Corner of Nature Seen Through a Temperament represents a dramatically shifting reality as works on paper. In Gallery 2, Brisa Amir's Slow Painting series "materializes her studio and household processes in Krus na Ligas." In Gallery 3 Christina Dy's Press and Float translates dance performances into graphite drawings.
Exhibitions run from Feb. 15 to Mar. 10
Exhibit for Marawi | Gallery at A SPACE
Gallery at A SPACE. Greenbelt, 110 Legazpi St., Makati City

A group of painters collaborated to raise funds for the rehabilitation of those in Marawi. 50 percent of the artwork sales will go directly to Marawi through Mayor Majul Gandamra.
Exhibition runs from Feb. 17 to Mar. 23.
Hong Soun: Ordinary Monument | 1335Mabini
1335Mabini. C1B Karrivin Plaza, Chino Roces Ave. Ext., Makati City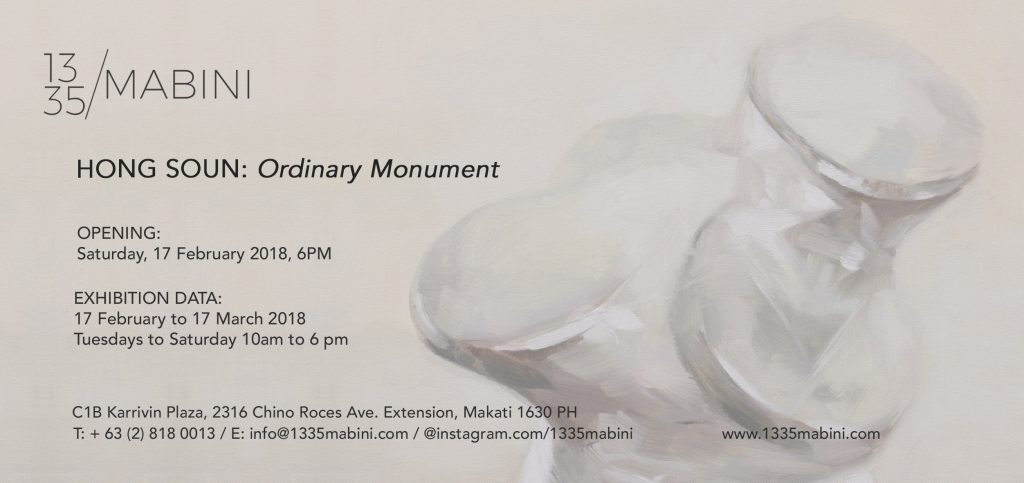 This is South Korean painter Hong Soun's second solo exhibition in manila. In this series, he asks: "Can a still life show pain? Can a still life be a monument?" With minimal colors set upon a gallery's white walls, each painting keeps the memory of loss alive. 
Exhibition runs from Feb. 17 to Mar. 17.
Ateneo Art Gallery in Areté
Ateneo Art Gallery. Arts Wing, Areté, Ateneo de Manila University, Katipunan Ave., Quezon City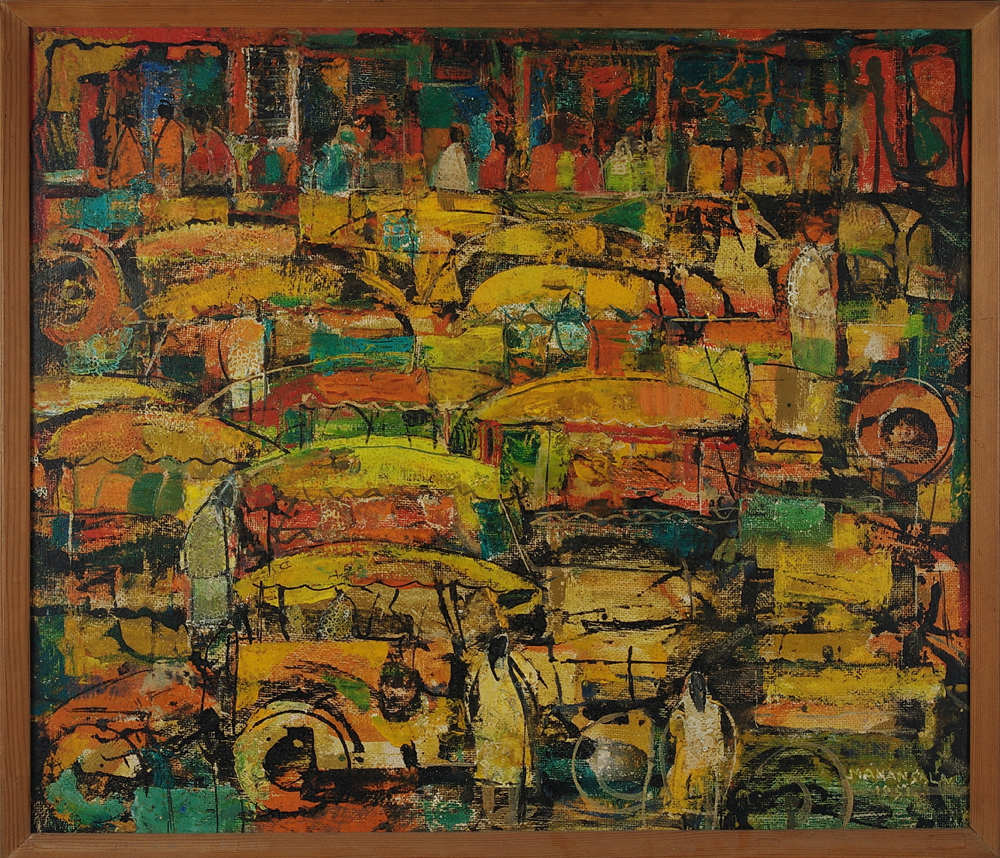 Ateneo Art Gallery officially moves into its new home in the Arts Wing of the university's creative hub, Areté. The gallery-museum is home to three floors and seven gallery spaces.
AAG's permanent collection is on display at the upper ground floor. Elmer Borlongan's drawings, studies, and select paintings are also temporarily on display in the second floor gallery. Finally, the third floor galleries houses AAG's "Philippine Art by the Decade" exhibition series. This year, Ringo Bunoan curates a survey of 1970s art in photographs and memorabilia.
Upper ground gallery exhibition runs from Feb. 20 to Jan. 19, 2018. Elmer Borlongan Draws The Line runs from Feb. 20 to May 13. The '70s: Photographs, Documents, and Objects runs from Feb. 20 to Jul. 2.
Sleight of Hand | NOVA Gallery Manila
NOVA Gallery Manila. Warehouse 12A, La Fuerza Compound, Don Chino Roces Ave. Ext., Makati City

"Sleight of Hand conveys skillful deception, primarily used in magic to entertain and/or manipulate the viewers." The group show is tied together by deceit, censorship, and revelation. Seven artists adapt to the theme in various mediums including collage, screen printing, found objects, photography, and painting.
Exhibition opens Feb. 24.
Rodel Tapaya: Urban Labyrinth | Ayala Museum
Ayala Museum. Makati Ave. cor. Dela Rosa St., Greenbelt Park, Makati City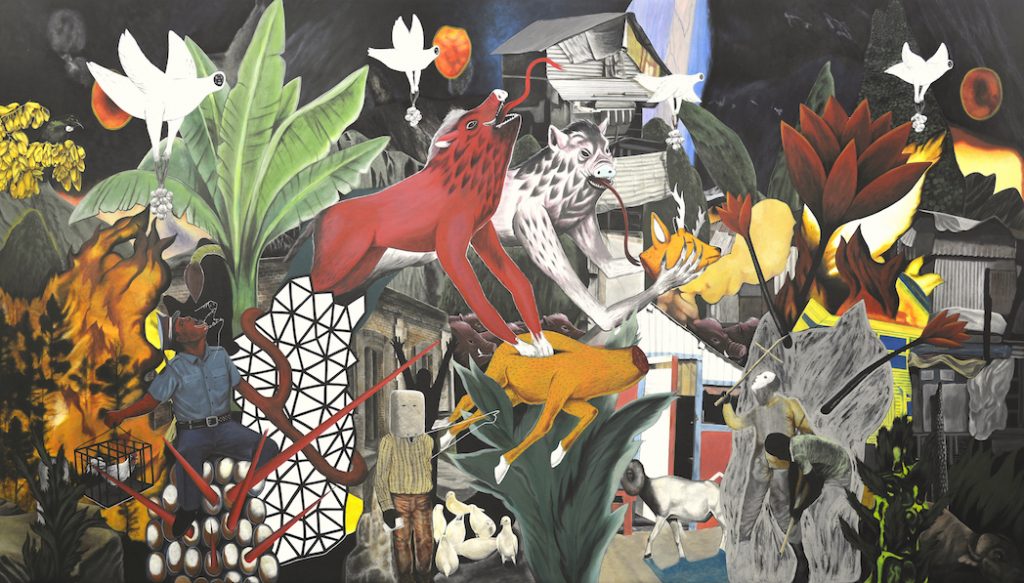 Ayala Museum presents its double feature on two artists from separate generations and sensibilities. Rodel Tapaya, noted for his dreamlike depiction of landscapes, presents 18 new works. The collection consists of large-scale paintings and a video installation, and is a fantastical take on informal urban settlements.
Exhibition runs from Feb. 24 to Apr. 16.
Alfonso Ossorio: A Survey 1940-1989 | Ayala Museum
Ayala Museum. Makati Ave. cor. Dela Rosa St., Greenbelt Park, Makati City
The late Alfonso Ossorio made a name for himself in the art scenes of Paris and New York. Having traveled throughout Europe and America in the '40s and '50s, his works embody rapidly shifting postwar sentiments toward religion and the human condition. This is the first time his works will be exhibited by a Philippine museum.
Exhibition runs from Feb. 27 to Jun. 17.
Never is a Promise | Calle Wright
Calle Wright. 1890 Vasquez St., Manila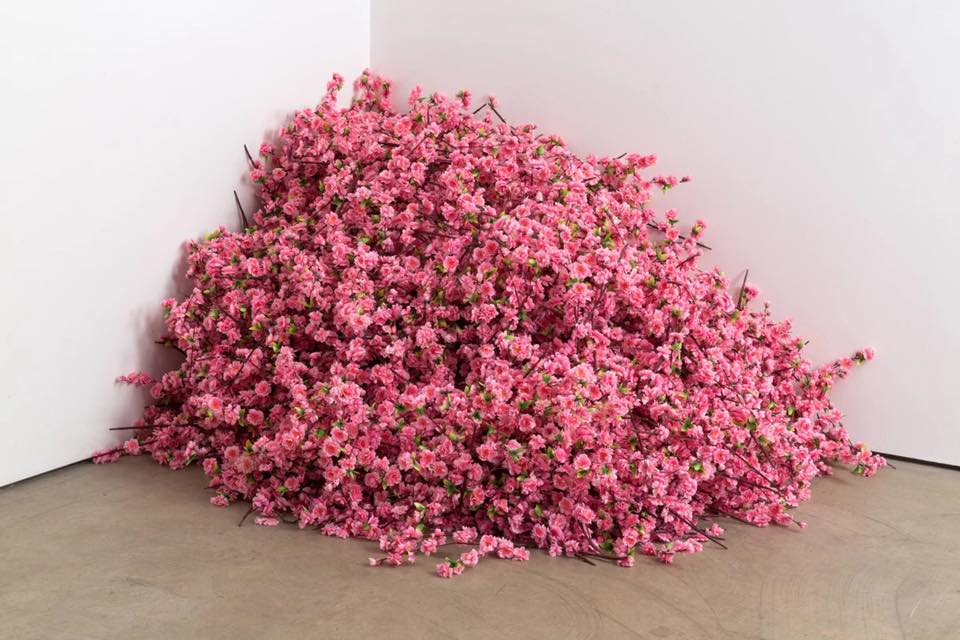 Calle Wright is a new contemporary art space and the latest brainchild of Silverlens duo Rachel Rillo and Isa Lorenzo. Set in an old house in Malate, the artworks also engage with the surrounding community and environment.
The gallery's inaugural show is a two-man show by Gary-Ross Pastrana and Singaporean artist Heman Chong. The two are showing a selection of past works "which have been neglected, discarded, under-exhibited and/or completely forgotten."
Exhibition runs from Feb. 27 to May 26.
Photos courtesy of the galleries' respective Facebook pages. Header photos courtesy of Ayala Museum.
Read more:
Ateneo's creative hub takes art school to new heights
5 out-of-town art galleries to visit on your next trip
Here's what not to do at Art Fair Philippines 2018
TAGS: a space gallery art art exhibit art exhibition art opening artinformal arts ateneo art gallery Ayala Museum calle wright city guide gallery makati manila nolisoli nolisoli.ph nolisoliph nova gallery quezon city