A lost Salvador Dalí painting has just been discovered
The untitled piece resurfaces after 75 years
Feb 27, 2018
From his famous portrait "Dalí Atomicus" by Philippe Halsman to his eccentric mustache, artist Salvador Dalí has always exhibited his affinity for surrealism. And it seems like we have a new Dalí artwork to marvel at.
The untitled painting, which dates back to 1932, was found after being kept in a private collection for 75 years. The painting features elements akin to Dalí's "Morphological Echo," particularly the window and the protruding pole. Dalí scholar Nicolas Descharnes authenticated the work, saying "With a forgery, there is always a mistake you can track somewhere. This one, no mistake."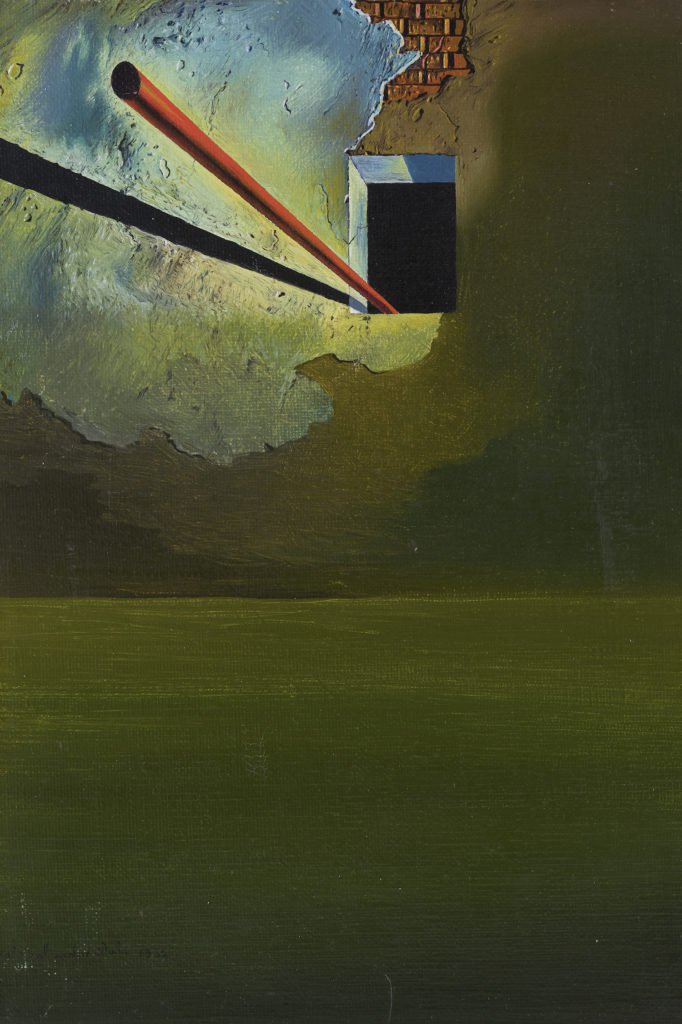 Descharnes, who also helped in authenticating the artist's early work entitled "The Intrauterine Birth of Salvador Dalí," also pointed out other key telltale signs that the work is original. First, they analyzed the pigments and the results show that the materials used are appropriate to the period when it was supposedly made. The painting's stretcher was also found to be made in Spain, which adds credence to the painting's authenticity.
Deschanes also told Artnet News that the composition is another sign of authenticity. "The forger wouldn't leave the painting without anything on the ground, because the forger needs to make a painting that is attractive," he said. The painting is signed "Gala Salvador Dalí," which is another major indication of its authenticity.
Dalí has a habit of changing the titles of his works, so Descharnes couldn't exactly figure out yet its exhibition history. However, it's possible that it might have been exhibited at Galerie Piere Cole in Paris as some of his untitled paintings were exhibited there in 1932.
The painting hasn't been added to Gala-Salvador Dalí's catalogue raisonné yet. For now, the painting can be viewed by appointment at the Heather James Gallery.
Source: Artnet News
Header image "Dalí Atomicus" by Philippe Halsman, courtesy of Literary Hub
Read more:
Are you willing to pay $450 million for a Leonardo da Vinci painting?
If Barbra Streisand had 13th month pay, this is how she'd spend it
LOOK: A grasshopper embedded in a van Gogh painting
TAGS: art Artnet News Dali Nicolas Descharnes nolisoli.ph painting salvador dali