The world seems different through an artist's eyes. You see it in the work they make—how more whimsical the shapes and forms of creatures are, or how colorful and kaleidoscopic their imagined spaces could be. At least that's how it seems with multi-media artist Plet Bolipata and her colorful canon of work.
From large, metal doodled animals with mosaic bathtubs to ferry one through a Great Flood of imagination, to a lace-covered Volkswagen beetle transporting one through the streets of a new New York, Bolipata's work constantly shows a reimagining, a recreation, and ultimately a changed way of seeing what might be the constants of our common world.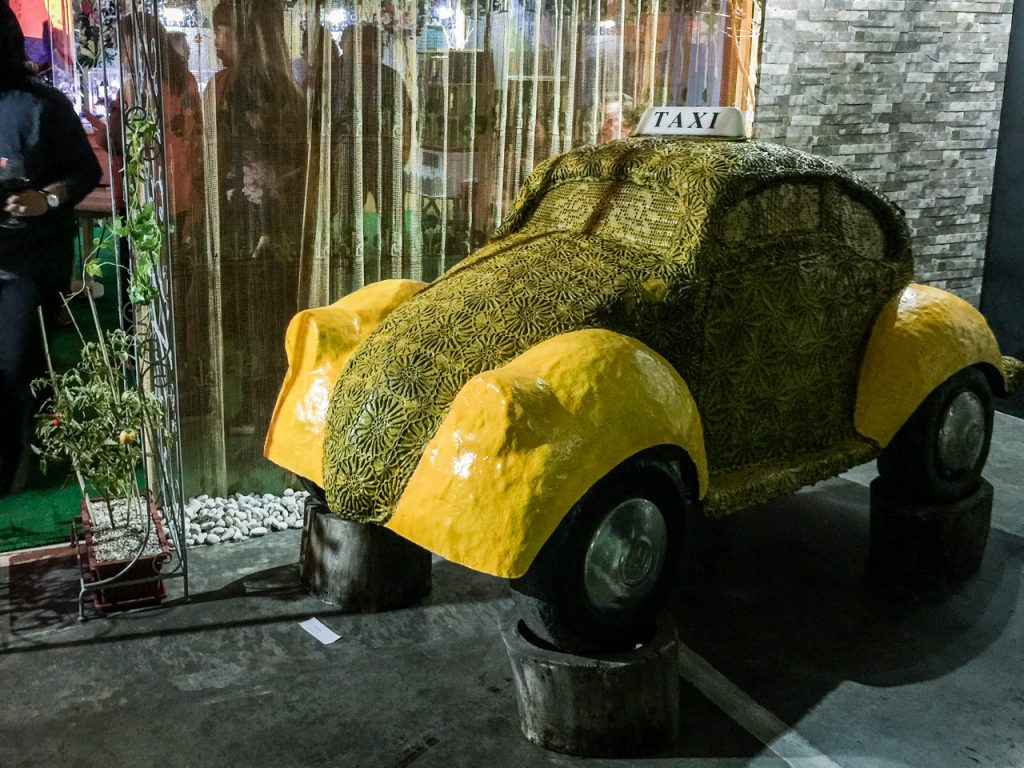 Her work for Art Fair Philippines 2018 continues along this thread. In partnership with Globe Platinum, Bolipata brings to life the childhood tale of Little Red Riding Hood. Taking the story to a grander scale, her experiential installation was born out of a charity project. Helping Hands, an initiative where artists help artists, was the beginning of Bolipata's obsession with the story of Little Red. But instead of traversing the deep, dark wood, she journeys through New York in a crochet-covered beetle (her older work, Le Taxi, 2012), and comes across various creatures: a reindeer, a big bad wolf, and blue bunnies hopping across the entire space.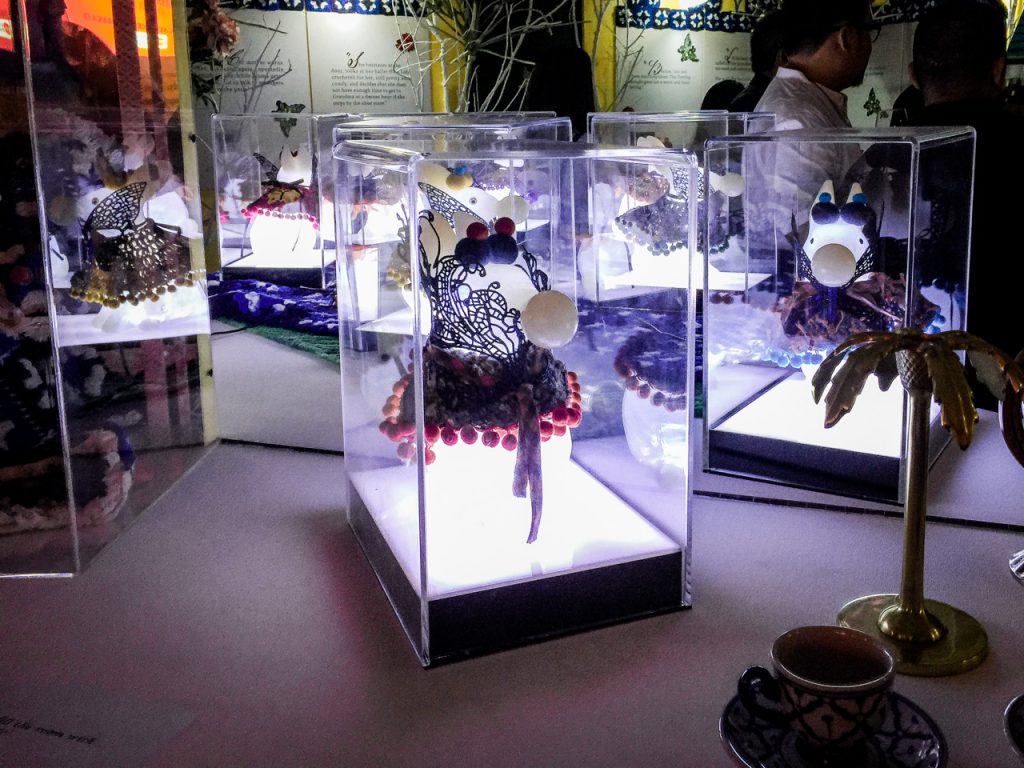 To truly bring Little Red Riding Hood to life, Bolipata says she's integrated technology into the piece. "I found this dollhouse, [and] my original idea was to make a hologram of Little Red Riding Hood [using the illusion technique] called Pepper's Ghost," Bolipata shares. But instead of using the glass illusion, Bolipata, with the help of Globe, makes use of Huawei Mate Pro inserted inside the dollhouse, displaying a filmed story of Little Red as you peer inside.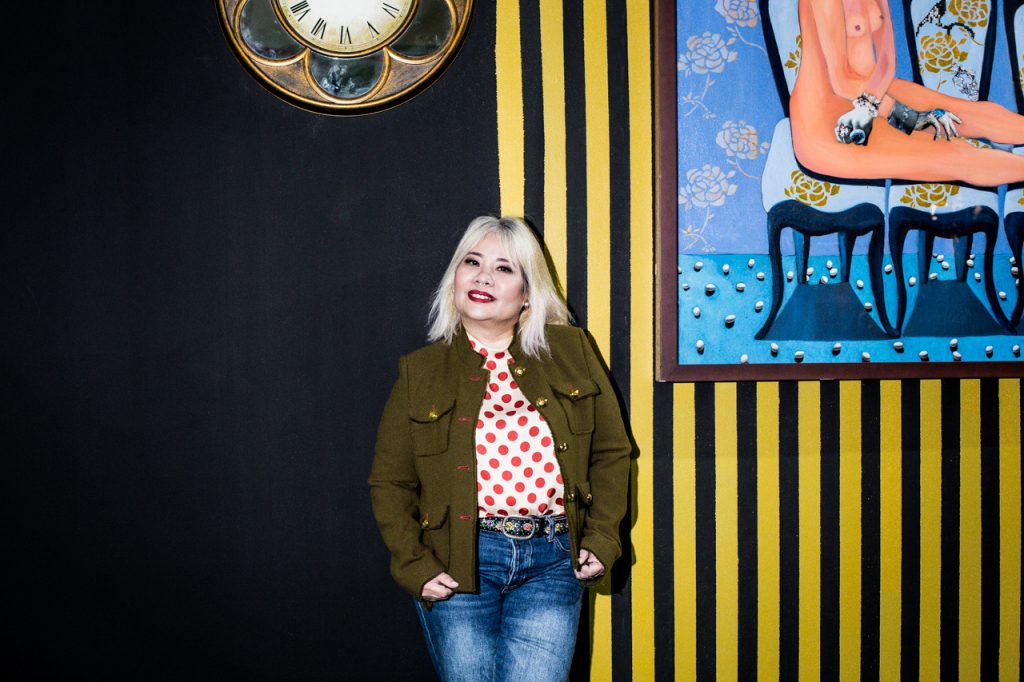 The choice of Little Red Riding Hood as the highlight of the show is more than just because of Bolipata's developed obsession with the story. In a sense, it's the artist putting herself (quite literally) into her work. Aside from acting as Little Red in the dollhouse animations (Bolipata's husband, artist Elmer Borlongan also plays a role in the film), Bolipata shares that she sees herself in Little Red. "I thought she was a feisty little kid. And she's makulit like me," she says. "Everything that you are when you're a kid—naïve, child-like—I think in my art-making that's the kind of person I become."
Child-like indeed, especially when it comes to seeing—or rather, not seeing—limits. "I feel like I'm a child, naïve—talagang anything can be done. Nobody can tell me, 'no, you can't'—no, you can!"
Similarly, it's reflected in the boundlessness of her art. "I was able to explore a lot of materials, so my art was really able to move in all directions," Bolipata shares. "It made me go to film, it made me go to crochet, it made me go to mosaic. So there are no boundaries in my art."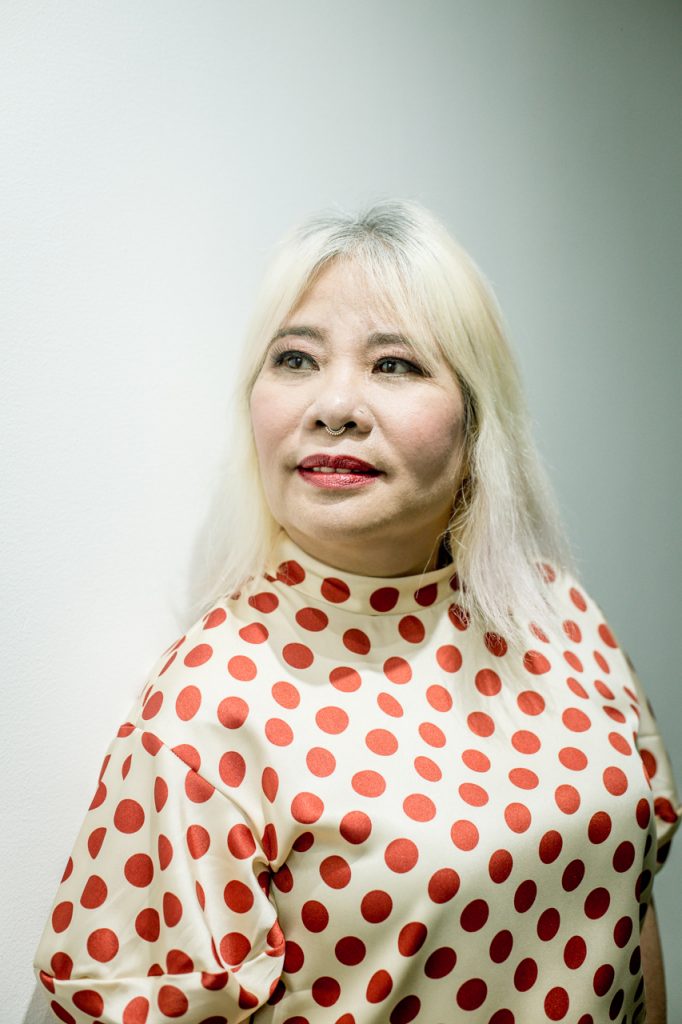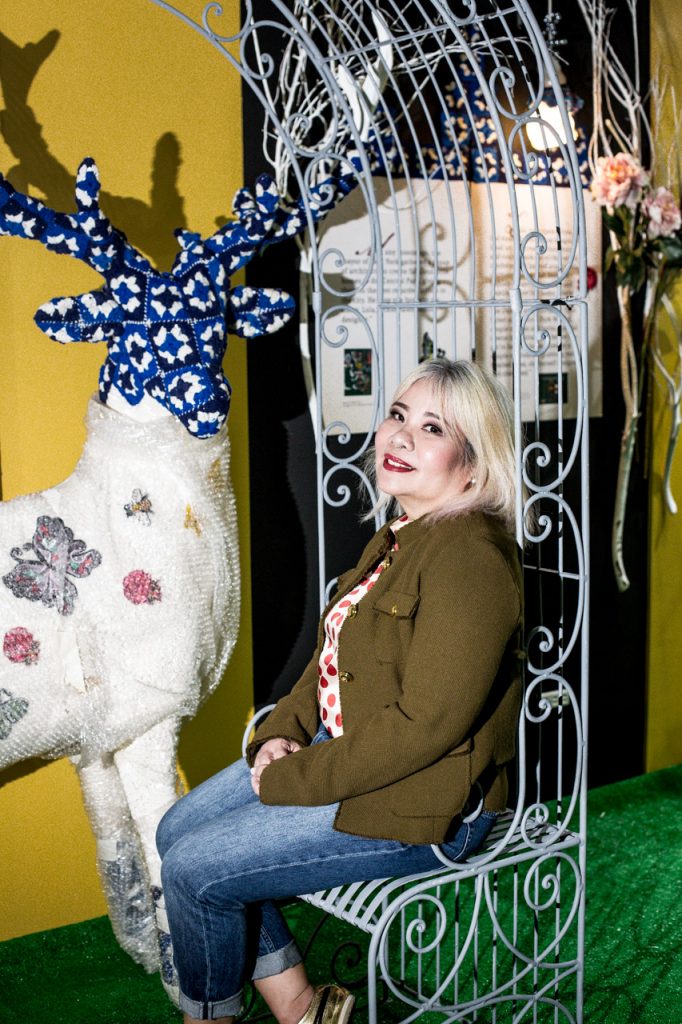 It really would be a good and full life for Bolipata then, who ultimately wants to be known for her fearlessness with art and the materials she works with. "I'm super lucky that I have a very supportive husband who doesn't tell me to just paint all day… He doesn't stop me from exploring materials. In a sense it's a good way to live life as an artist.
"I want to be remembered as the artist who tried everything, who had no limits with her imagination, who was fearless, not afraid of material," Bolipata says. "That's the legacy I want to be remembered for: I had no limits. I lived out of the box."
And if her Little Red Riding Hood is any indication, it looks like Bolipata's well on her way to achieving it.
Globe Platinum presents Plet Bolipata's Little Red Riding Hood at Art Fair Philippines 2018, from Mar. 1 to 4 at the fourth floor of The Link, Makati. This collaboration is just another way for Globe Platinum to celebrate the local art scene and bring their customers closer to their passions.
Globe Platinum offers a complimentary pass to its customers and a special priority lane. All they need to show is their Platinum signal or their digital card to get in. Here are the schedules to the exhibit:
10 a.m. to 1:30 p.m.
2 p.m. to 5 p.m.
5 p.m. to 9 p.m.
Pro tip: Go to the exhibit during the 10 a.m. to 1:30 p.m. window to optimize your visit at the fair.
Writer: PAULINE MIRANDA
PHOTOGRAPHY DANICA CONDEZ