Accounts of one of the Philippine history's biggest betrayals are now available for viewing at Leon Gallery in Makati. And they're not pretty.
Displayed in the middle of the gallery are five papers of utmost historical importance—three Andres Bonifacio Letters, and an Emilio Jacinto notice of appointment and its philatelic cover—which most historians refer to when it comes to the issue of betrayal at Tejeros Convention or the country's first election and "snap" election in 1897.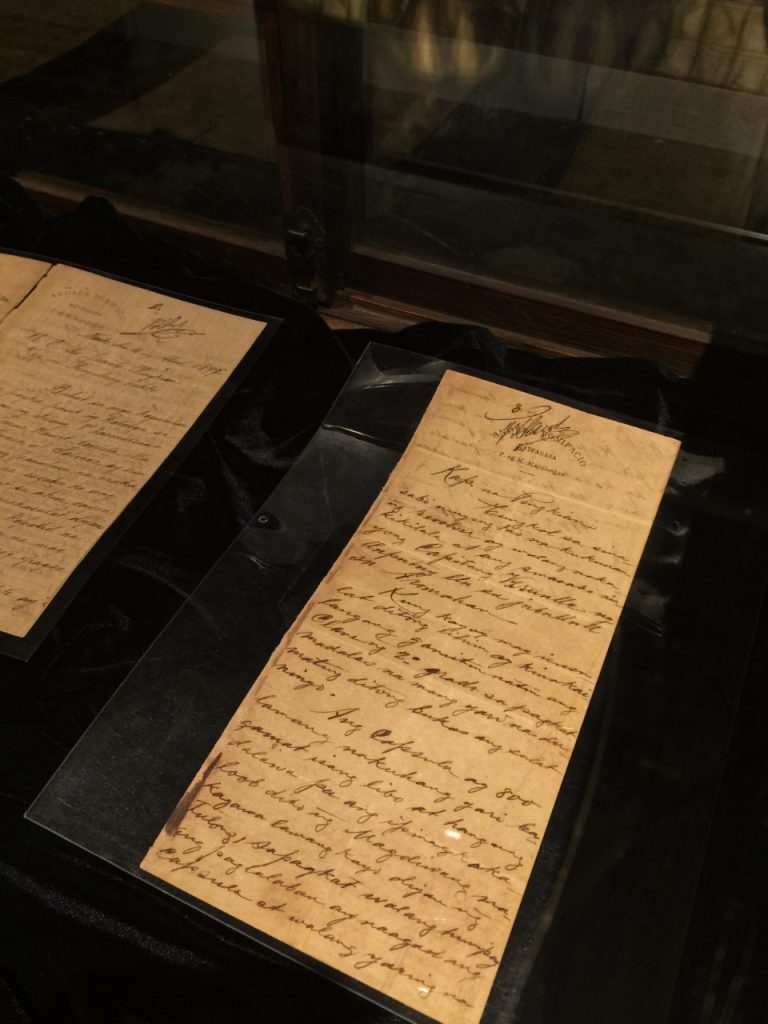 The first note is one of the surviving handwritten letters that Bonifacio sent to the "Brains of Katipunan" Emilio Jacinto from Cavite, according to scholar Jim Richardson in his book Light of Liberty: Documents and Studies on the Katipunan, 1892-1897. In this brief note dated Mar. 8, 1897, "Bonifacio asks Jacinto to use the 'code of the second degree' if he has to write anything in confidence, because, he says, Jacinto's letters are reaching him already opened."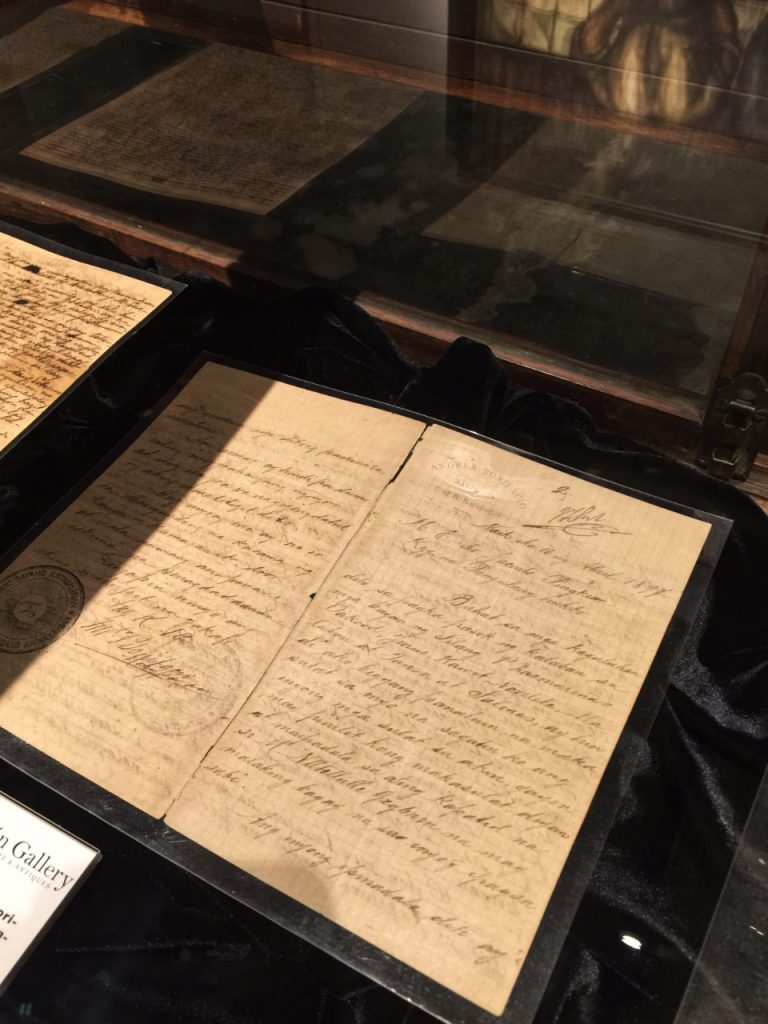 A few days after the Supremo sent the first letter, the Tejeros Convention took place (Mar. 22). In the collection's second letter, Bonifacio tells Jacinto what happened in the election. "The meeting, he says, had ended in chaos and consequently had no significance. Implicit in his letter is a bitter recognition that not all the revolutionary forces still recognize the authority of the Katipunan," says Richardson.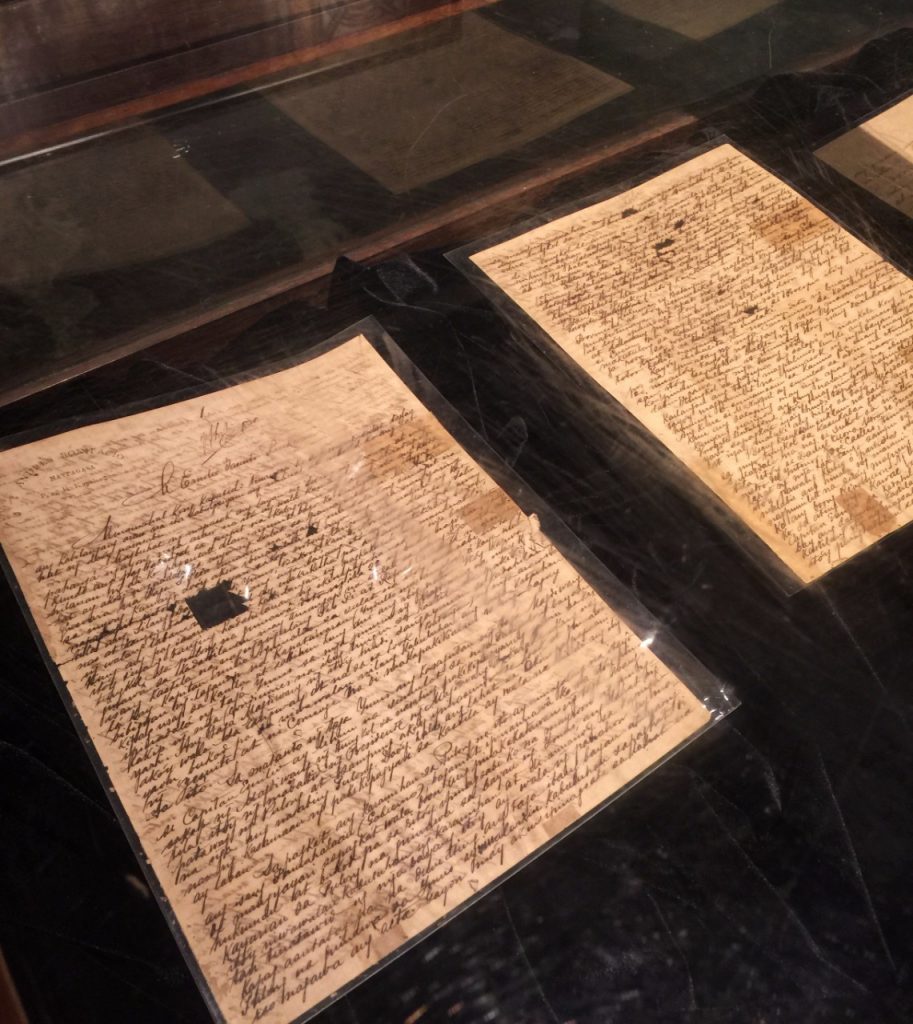 The third letter dated Apr. 24 is more lengthy with Bonifacio reiterating what he wrote to Jacinto; he didn't know whether Jacinto had received his previous letter dated Apr. 16—that some territories in Cavite had been retaken by the Spaniards, a number of Magdalo leaders had surrendered, and that the decisions of the Tejeros Convention had been vetoed.
The Supremo also wrote that he was camped outside Indang, Cavite with about 1,000 troops and was just waiting for his emissary Antonino Guevara to return and report back to him from the north. But Guevara never returned until Aguinaldo's delegation killed Bonifacio in the mountains of Maragondon, according to Nakpil.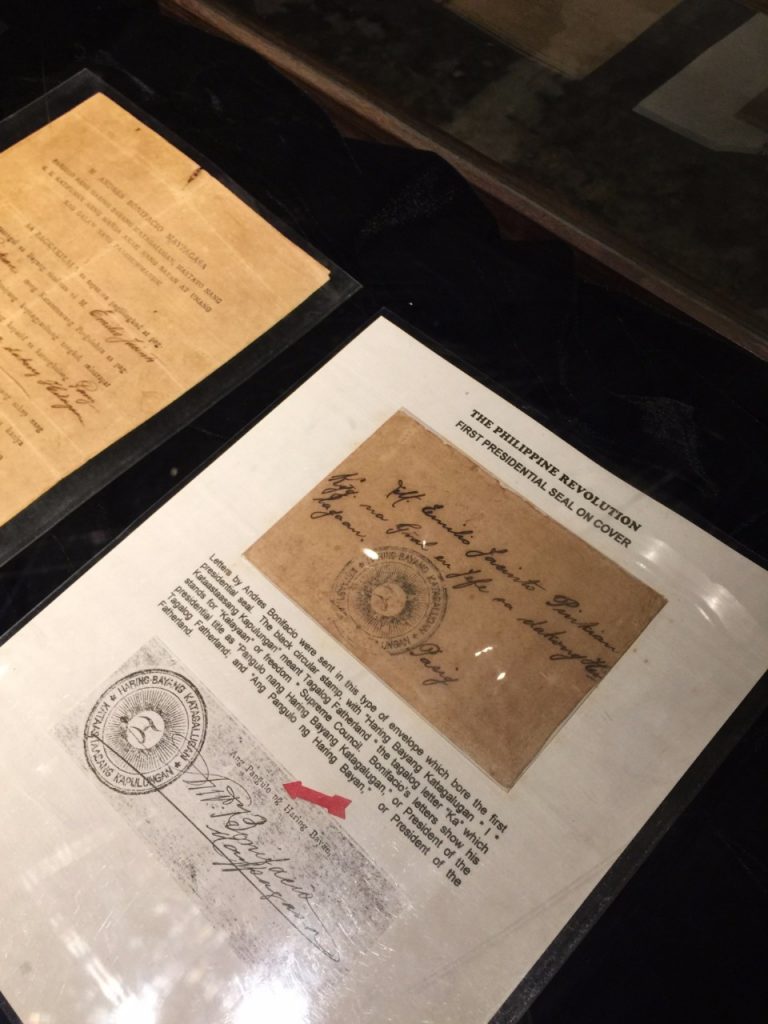 "Bonifacio would not perish at the hands of the Spanish, like Jose Rizal, but in the greatest travesties of the Philippine history, at the hands of his countrymen," writes Nakpil in the gallery's catalog.
The letters entitled An Extremely Rare and Historically Important Letter from Andres Bonifacio to Emilio Jacinto are part of the Asian Cultural Council Art Auction on Sat., Mar. 3 at 2 p.m. at the said gallery. Here are some prized works included in the auction:
Jose Joya
Space Transfiguration
1959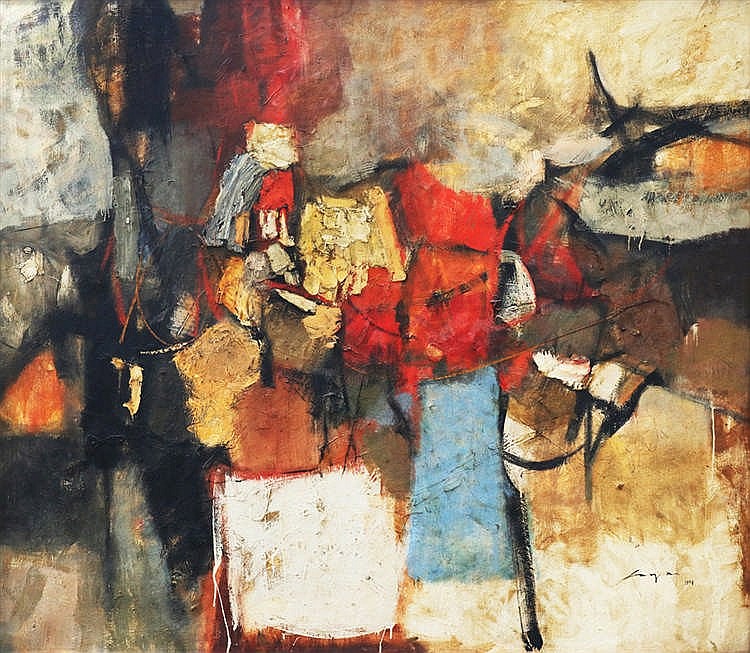 Anita Magsaysay-Ho
Tahip
1960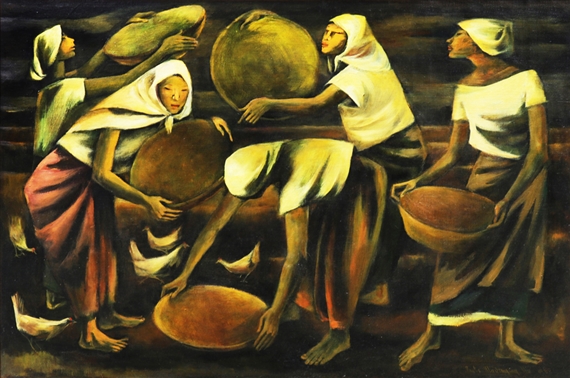 Fernando Zobel
Virevia II
1960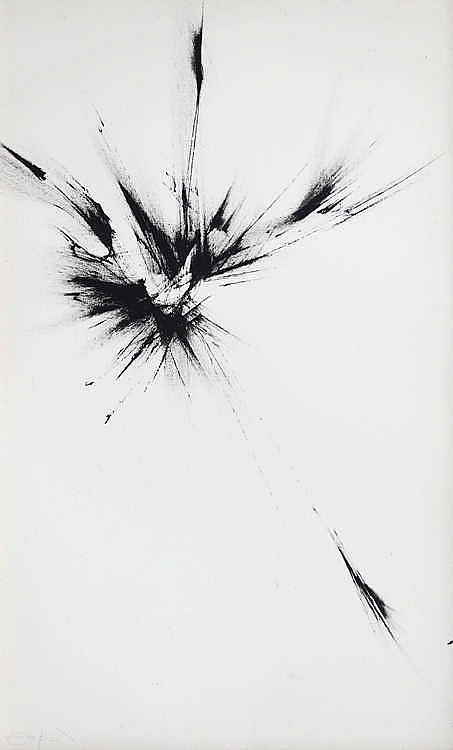 Arturo Luz
Venezia
1957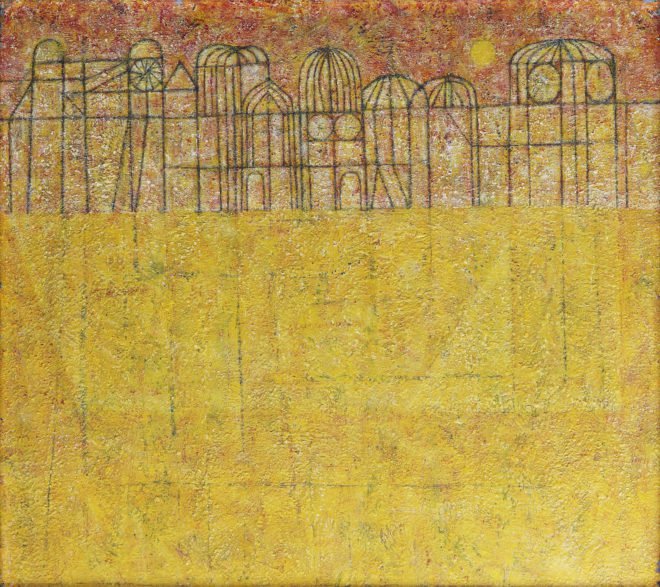 Read more:
Overheard at Art Fair: "Oh my god. I have 160 likes na"
10 Art Fair works that cost a fortune
How tech powered Plet Bolipata's installation at Art Fair
Writer: YAZHMIN MALAJITO