Palaspas isn't just a religious symbol, it's a traditional craft
We should enjoy this art even after Palm Sunday
Mar 20, 2018
When we think of woven palm fronds, we often associate it with the religious event of Palm Sunday. It's the day that marks the beginning of the Holy Week, and it's the day we remember Jesus' entry into Jerusalem—where he was met with much celebration and palm-waving. Which we try to recreate on this single day every year.
While Palm Sunday is celebrated this way in other countries around the world, something that makes our Linggo ng Palaspas different is the palms we use. You know it when you see it.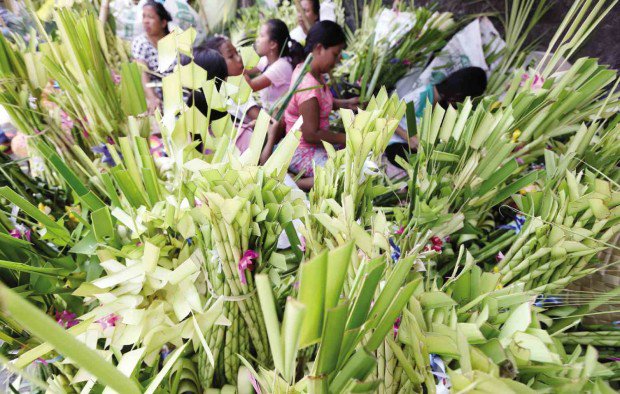 We go the extra mile. It's not just about plain ol' palm fronds. Our palaspas makers painstakingly press and fold these fronds to transform them into works of art, almost akin to Japanese origami.
Perhaps you've noticed how palms come in different designs. Elmer Nocheseda, author of the book Palaspas: An Appreciation of Palm Leaf Art in the Philippines, details the various patterns, shapes, and uses the palms take, from religious to economic, to culinary. Some of these forms even intersect.
In an essay, Nocheseda also talks about the palaspas as a display of Filipino artistry and creativity. "[The Filipino's] dexterity is amazing, as to how he could transform the fresh fronds of coconut or buri palms into plaited and decorative patterns and empower it with new meaning," he writes. "His propensity for bright colors and profuse embellishment is put into maximum use as the palaspas is decorated with crepe paper flowers and banderitas. But no matter how intricate the palaspas is, it has basically just two parts: a decorative handle and the decorated fronds."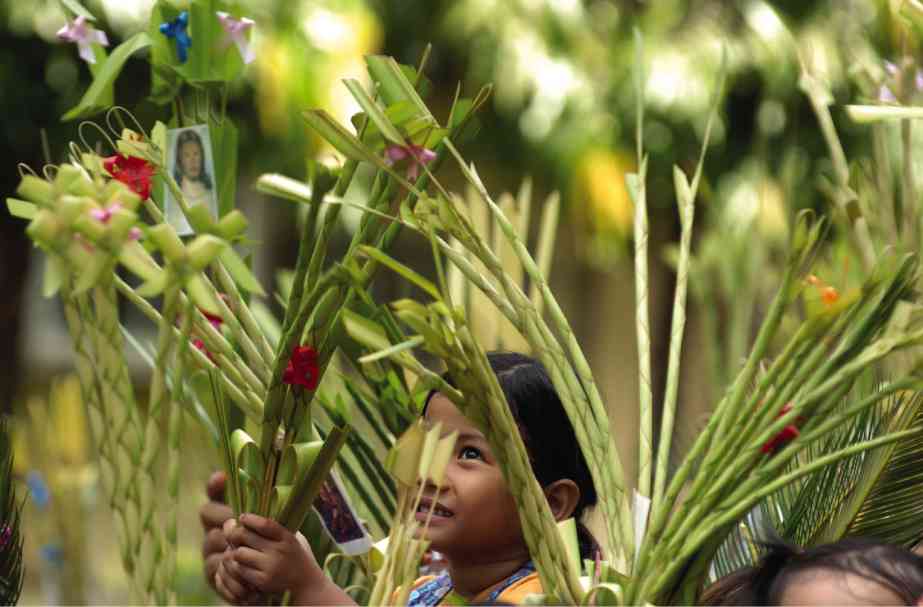 When you go out to buy your palaspas this Sunday, look out for these:
Handles that are heart-shaped, woven like mats, or folded into overlapping bows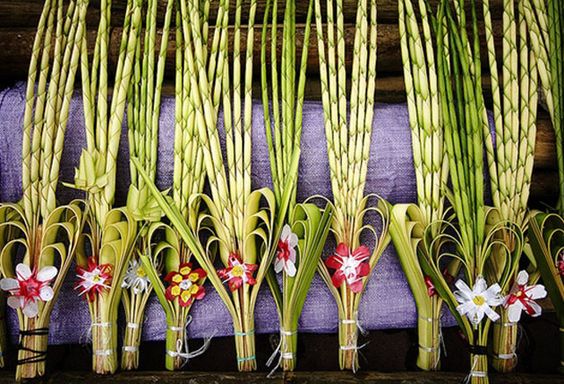 Fronds plaited into zigzags, or forming shapes like crosses, swords, balls, birds, or shrimp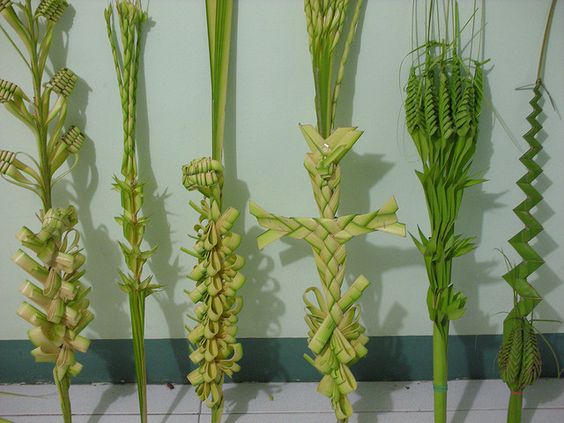 These images, like the palm it is made out of, reflect simple everyday objects. And while our palm fronds may not be as romantic as cherry blossoms, these also serve as reminders that there is beauty in the everyday, and that beauty is also fleeting.
So as you wave your palaspas in church, remember that it's not just a decorative item. It's a symbol for many things: faith, art, and tradition.
Read more:
So you think you know your local weaves?
LARA, the fashion brand that's reviving banig in Samar
Intramuros is now open to Visita Iglesia for the first time since WWII
Read more by Pauline Miranda:
America's "chocolate porridge" is so 16th century
China's making a citizen-ranking system and it's scary
How to spend 24 hours in Laguna
TAGS: culture holy week holy week 2018 lent nolisoli palaspas palm leaves palm sunday palms