Start your budgetarian food crawl in Kapitolyo at this new Thai resto
Thai satay bar Same Same is a blogger's escape from the corporate world
info
Same Same

Thai street food

5 p.m. to 2 a.m., Mon. to Sat.

0917 765 6353

₱

P250
To do a great job in the digital advertising industry, you have to be one with the world wide web. Or something like that. And in case you haven't heard, being invariably online is taxing. Gee Jay Coleco knows that too well.
So after leaving a couple of advertising jobs, he decided that the corporate world just isn't for him. "Why not put up a resto since this has been my dream for the longest time?" Coleco asked himself. After all, he's not a stranger when it comes to food; Coleco runs the 10-year-old food blog Luto ni Lola. So after a year, he opened Same Same.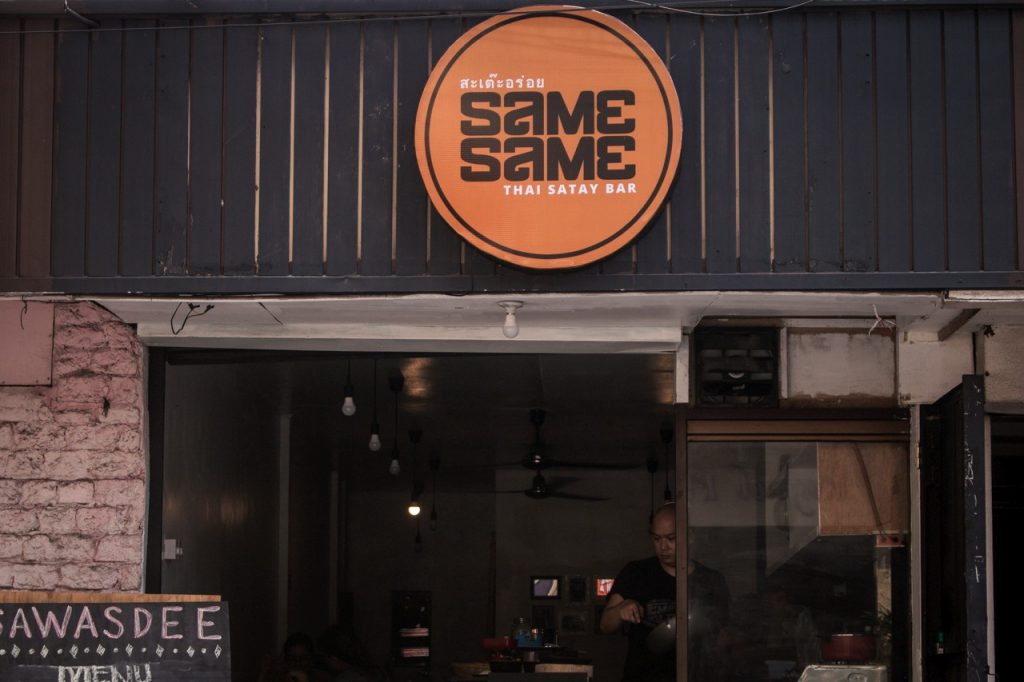 Same Same is a new hole-in-the-wall Thai satay bar sitting along San Rafael St. in Kapitolyo. Why Thai, you ask? After working as a social media manager for big F&B brands namely Jollibee and Anchor, Coleco took a sabbatical. He went to Thailand and spent two years there. Resolved to not work in an office for a while, he escaped to the Southeast Asian country since he already has friends there.
He lived in the province of Surat Thani and learned how to cook Thai food straight from the locals. "I learned from a street food vendor. There's a food stall, karinderya-type near my apartment where I can see an old lady cook in khao pad and pad thai in her open kitchen. We didn't fully understand each other, but I observed [and I learned]," he says. That's as legit as Thai cooking can be.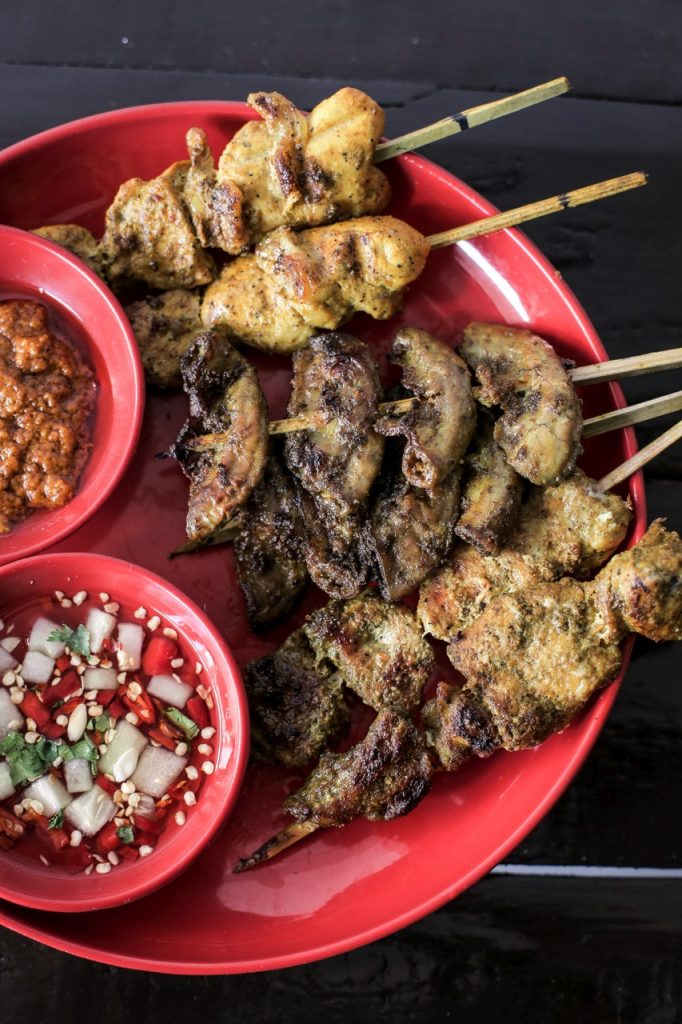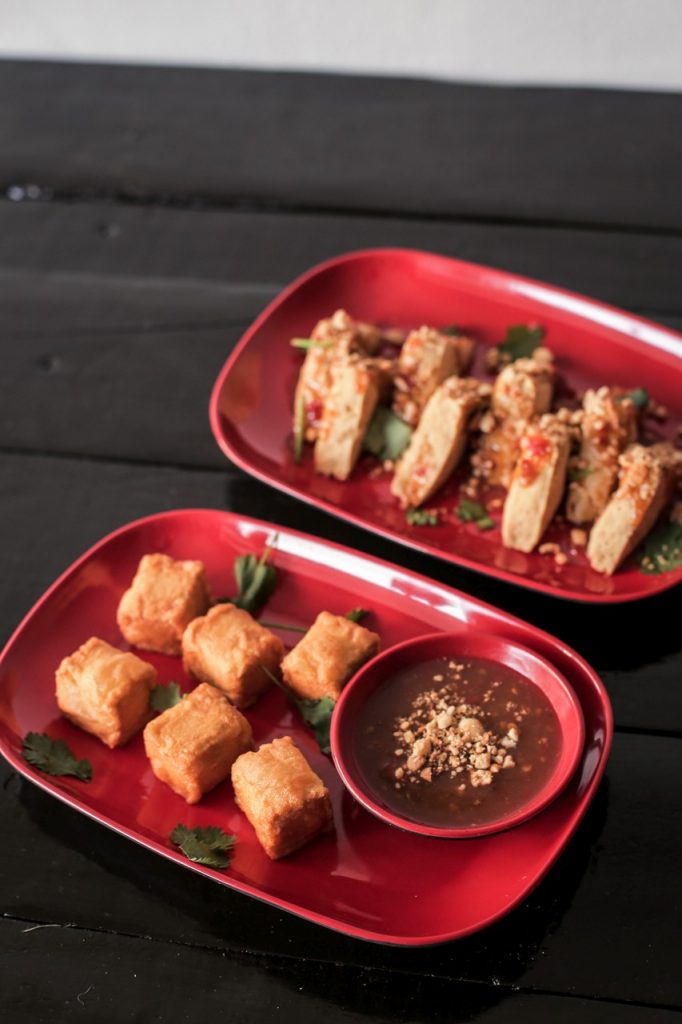 It's easy to dismiss Same Same as just another concept in Kapitolyo, but indulge on the spice-bombed Thai food and you know you'll crave for more. Good thing, though, you'll never have to worry about your budget here; their offerings are affordable but hefty.
Start the feast with fish tofu, which is sort of similar to our local squid balls texture-wise, and spiced fried tofu to warm your palates up. They come with a rather sweet peanut sauce, which they make from scratch in their open kitchen.
Pair the satay (pork, chicken, or isaw), marinated in curry, turmeric, coconut milk, and "secret ingredients," with an ice cold beer to make the most out of your good time at the humble Thai restaurant. The meats are incomplete without the peanut sauce and the cucumber relish, which cuts the pungency of the satay sampler.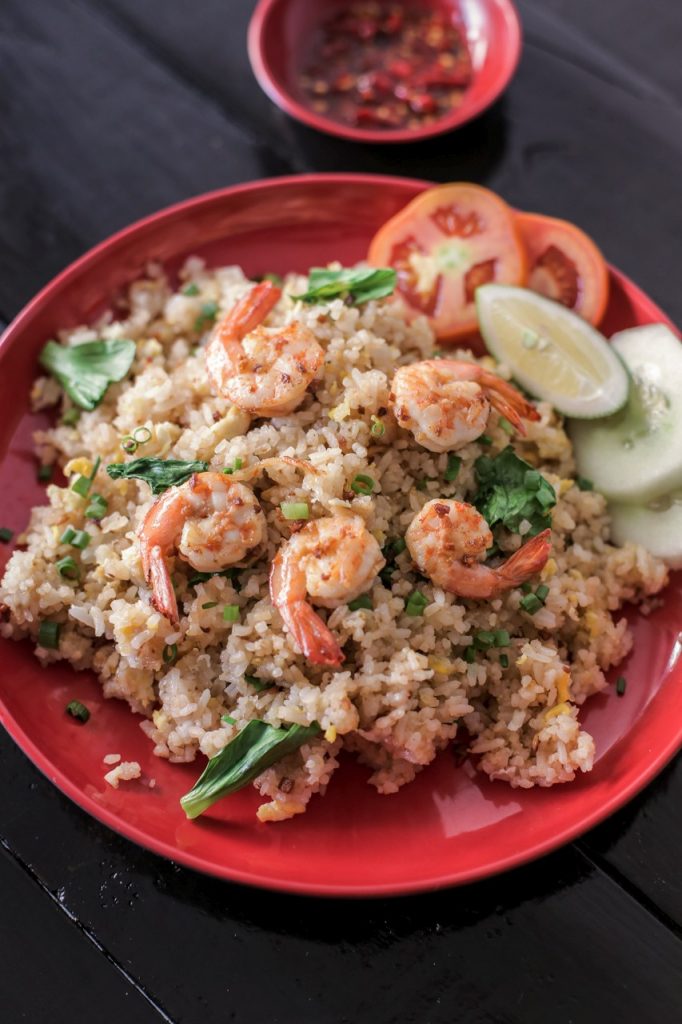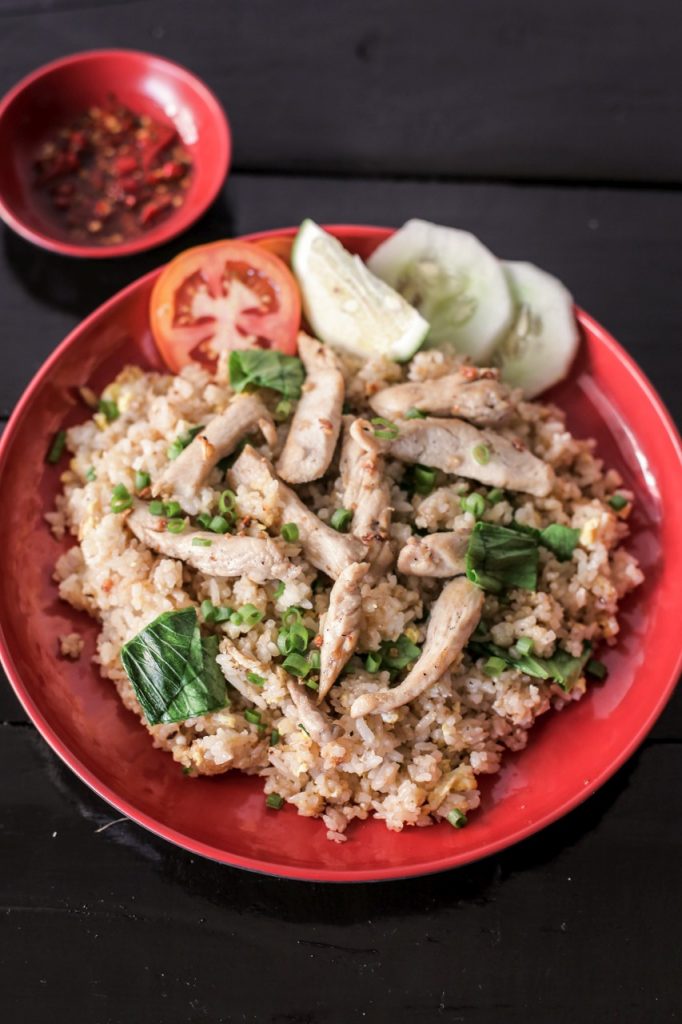 For a complete and bulky rice meal, go with khao pad or Thai fried rice with mixed vegetables and your choice of meat (chicken, pork, or shrimp). Of course, Coleco also offers pad thai or stir-fried rice noodles. Originally, he wasn't planning on including it as he just wanted to focus on Thai street food. But numerous customer requests for the dish made him give in.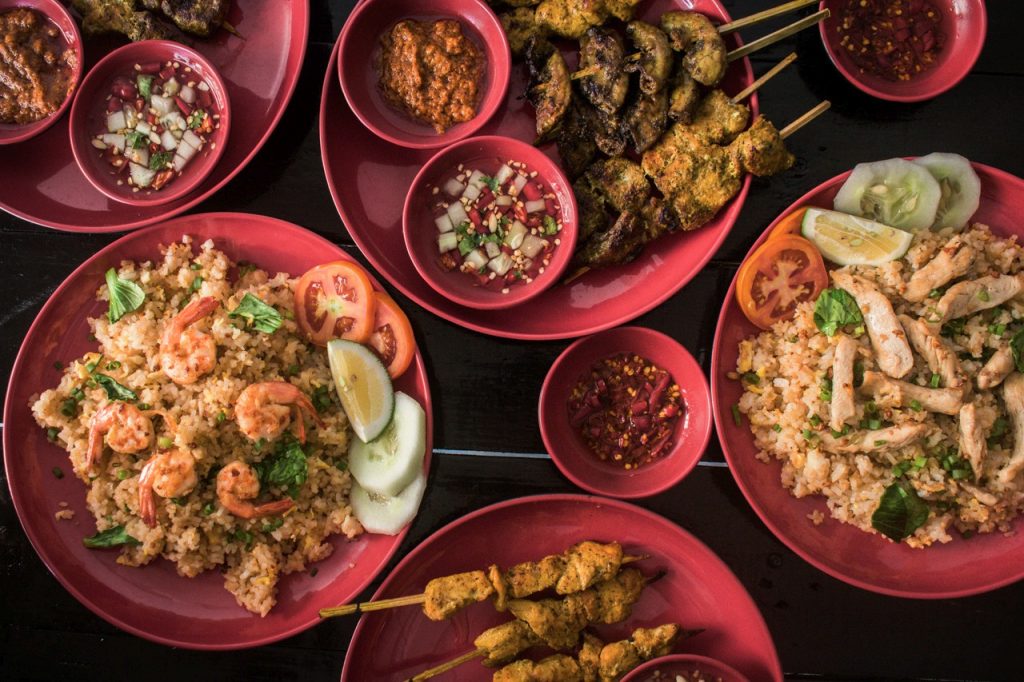 Same Same just opened recently so there will still be a lot of changes in the restaurant—from the interiors to the menu. Expect some crab sticks and Thai milk tea, for starters.
Read more:
A multitasking foodie's dream: legit Thai chow beside a laundromat
Get your fill of authentic Indonesian food at Garuda
Beat the rainy day daze with Indonesian spices at Pondok Rasa
Read more from Yazhmin Malajito:
Filipino expert rebuts warnings against coconut oil, saturated fats
Everything you need to know about the deaf's experience of music in 12 minutes
Don't kill your creativity, be idle for a while
TAGS: city guide eats Kapitolyo nolisoliph north Pasig restaurant same same satay thai
WHY GO?
You'll never go wrong with their Satay Sampler marinated in curry, turmeric, coconut milk, and some secret ingredients, and then paired with ice cold beer
MENU