"I have no idea why [depression] came on. I'm in a really good place—financially stable, good family, loving relationship," divulged illustrator Irina Mir, 29, to Apple. "It was as though life was not worth living. Nothing brought joy anymore."
It was a foreign feeling for her, having no experience with mental health disorders and no friends who have been through the same ordeal. After her husband encouraged her to seek professional help, she learned that one of the fixes that may ease her condition is opening up about the feelings to others.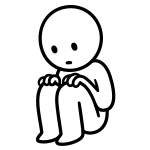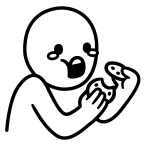 This is how Sad Animations was spawned. It's an app with unique sticker packs—like emoji, but more expressive—a product of Mir's frustration at having a difficult time to explain her struggles. The adorable minimalist animated characters portray different difficult feelings and experiences like exhaustion, social anxiety, and emotional eating.
"I think it was mostly from trying to express these feelings to my partner," said Mir. After looking through a variety of sticker packs on the App Store, she couldn't find stickers that honestly express how she was feeling.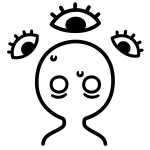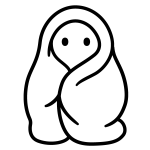 "I also thought it was something I could do that might also help other people," shared Mir. "It was fun to come up with the images and absolutely therapeutic for me."
She cleared that the aim is to not spread negativity and self-pity. "It was about creating something that can help you honestly express where you are right now and work with it—either on your own or with other people you are sending them to."
"They can help you feel that you're not alone." And that's the reassurance most people need.
Get Sad Animations on App Store
Read more:
Forget classical music—heavy metal can help your mental health more
This is how you can stay mentally healthy at work
6 houseplants to buy for a better sleep