If you've travelled (or are planning to go) to Siargao, then you've probably come across the name Kermit—not in reference to our favorite Muppet, but the restaurant that's become a hotspot for tourists and locals alike, so much so that getting a table requires you to make a reservation days in advanced.
When it came to opening up a restaurant in Manila, however, Gianni Grifoni, the founder of Kermit, felt apprehensive; he wasn't willing to compromise the quality of the food, nor risk losing the affable, easy-going nature of Kermit in the city. ("Anti-bad vibe," as he puts it.) It was, after all, built upon the intimacy of Siargao's surfing community.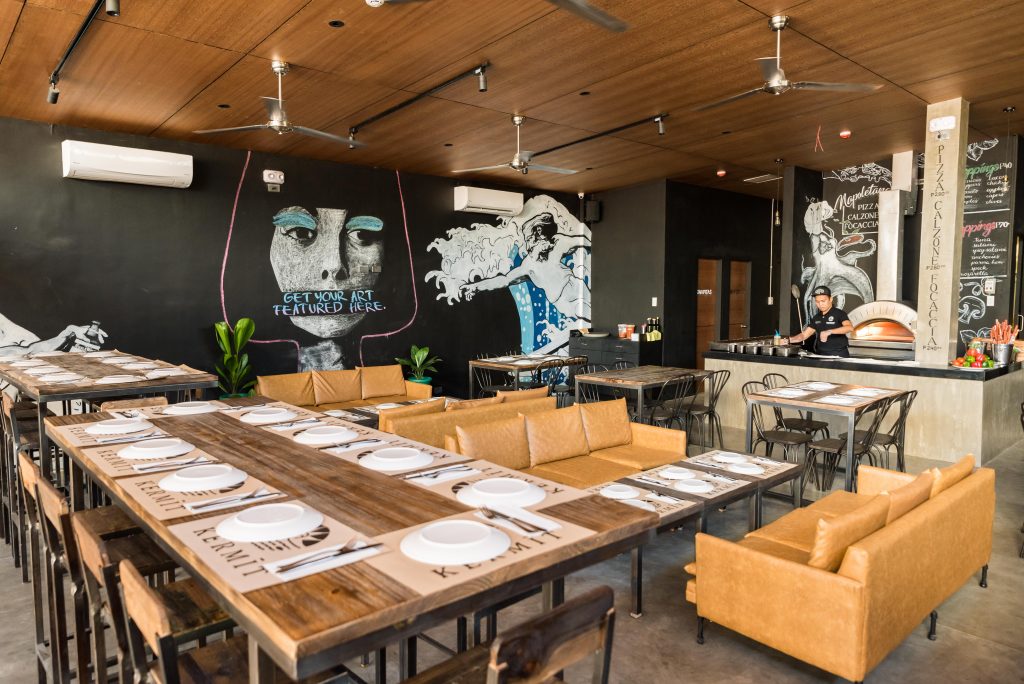 Gianni and his partners worked doubly hard to make sure that the essence of the restaurant (food and atmosphere) was preserved. Now that they're in the city, he says that they were actually able to source better ingredients for the restaurant—save for the seafood, which always tastes better the closer you are to the ocean.
But just take a look around, and the only thing missing from the original establishment is probably the feeling of sand between your toes.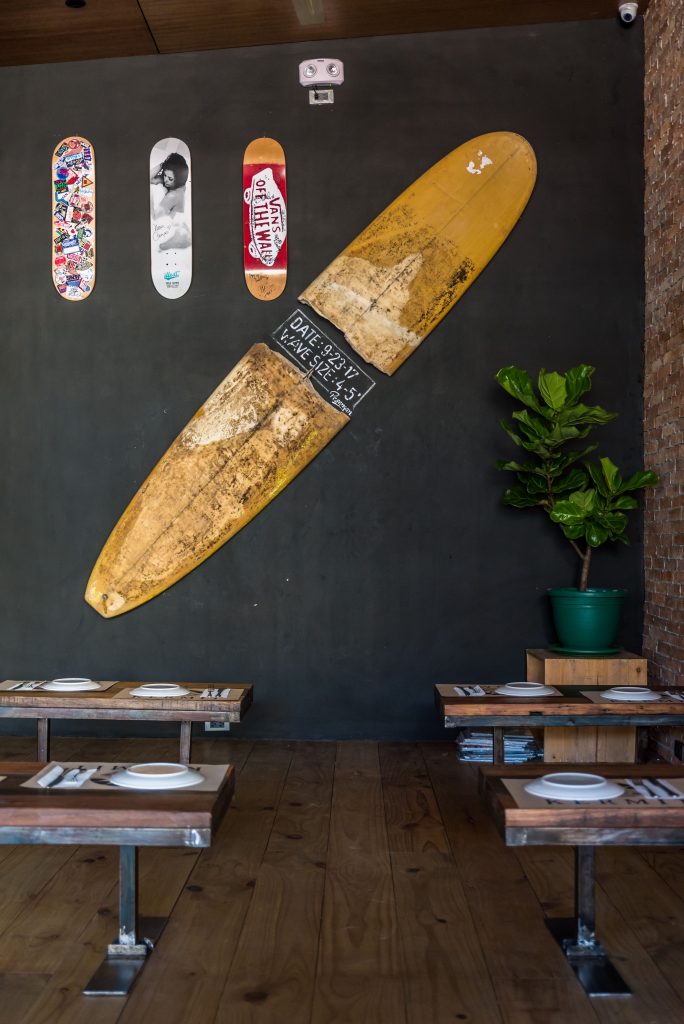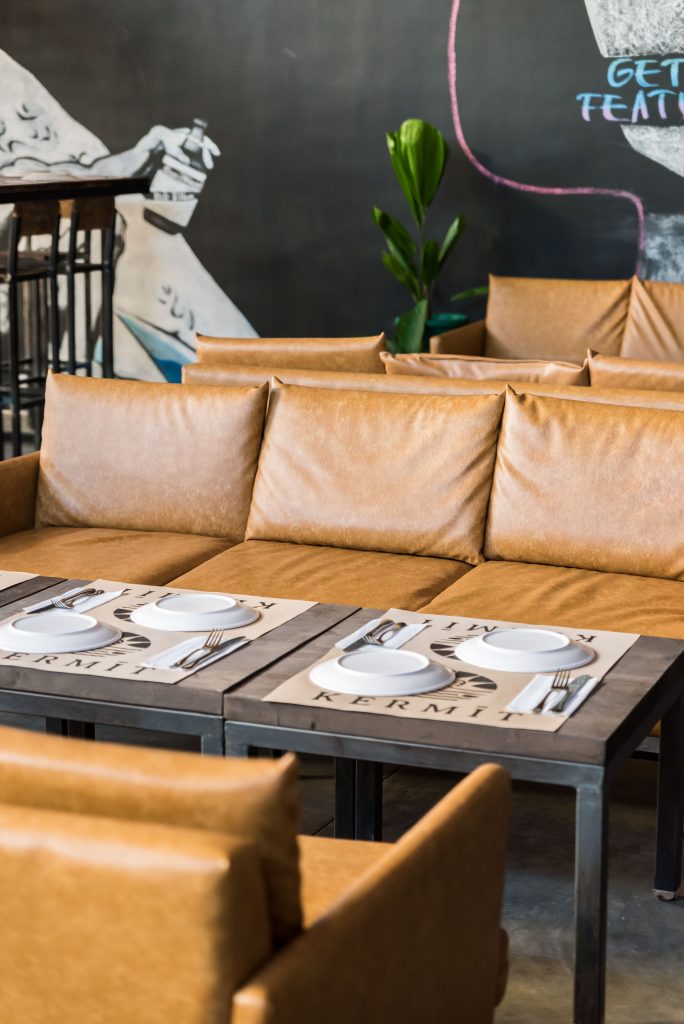 Kermit serves three different kinds of oven-baked dishes: pizza, calzones, and focaccia. Choose from a variety of toppings and customize them to your liking.
In the never-ending debate between thin and thick crust pizzas, Kermit's is a happy middle ground. It has a nice crunch when you bite into it, but the inner layer maintains a soft texture.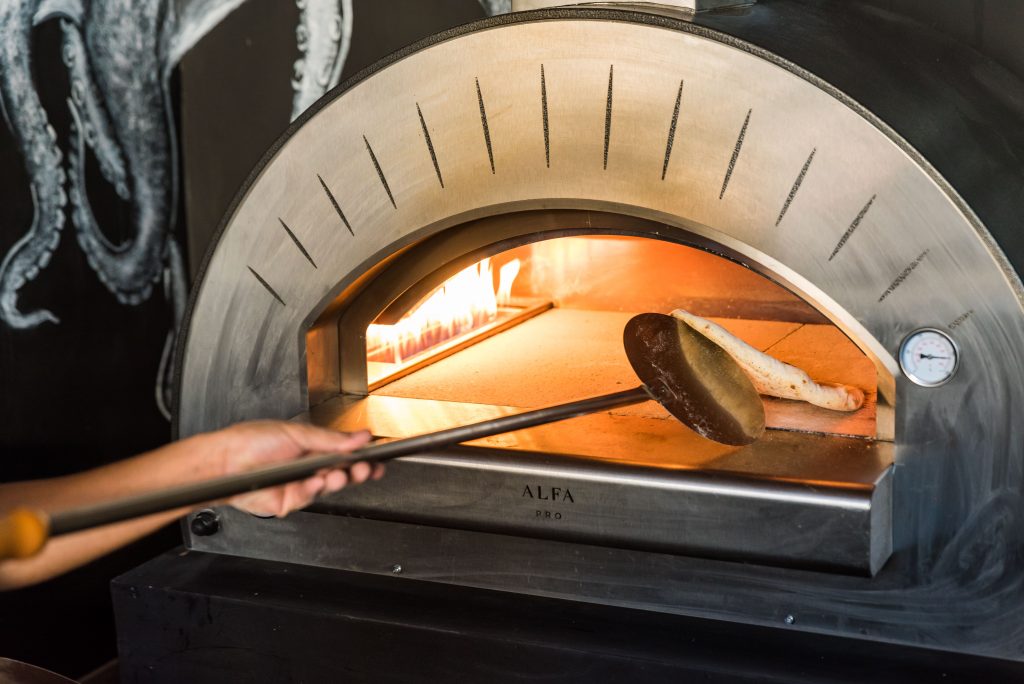 As per Gianni's recommendation, we had a pizza with spicy salami and artichokes which helps cut down the heat from the salami.
Focaccia is a type of Italian flatbread with a taste and texture that's similar to pizza dough, but is flavored with herbs or other ingredients. But unlike the pizza, the dough is put in the oven without the ingredients, so your toppings are nice and hot, but not as crunchy.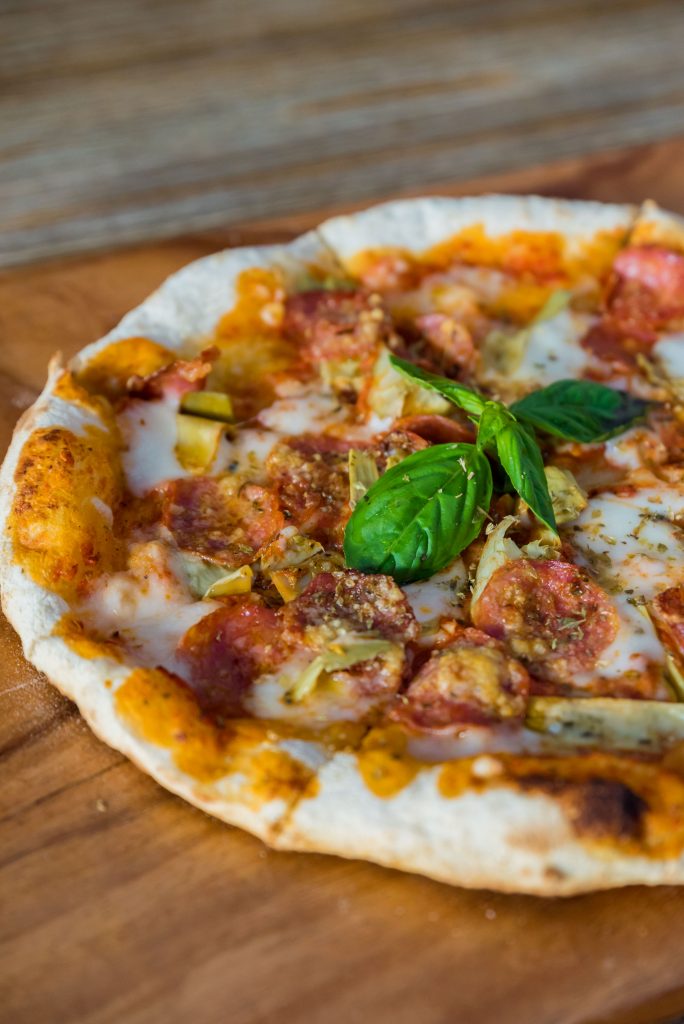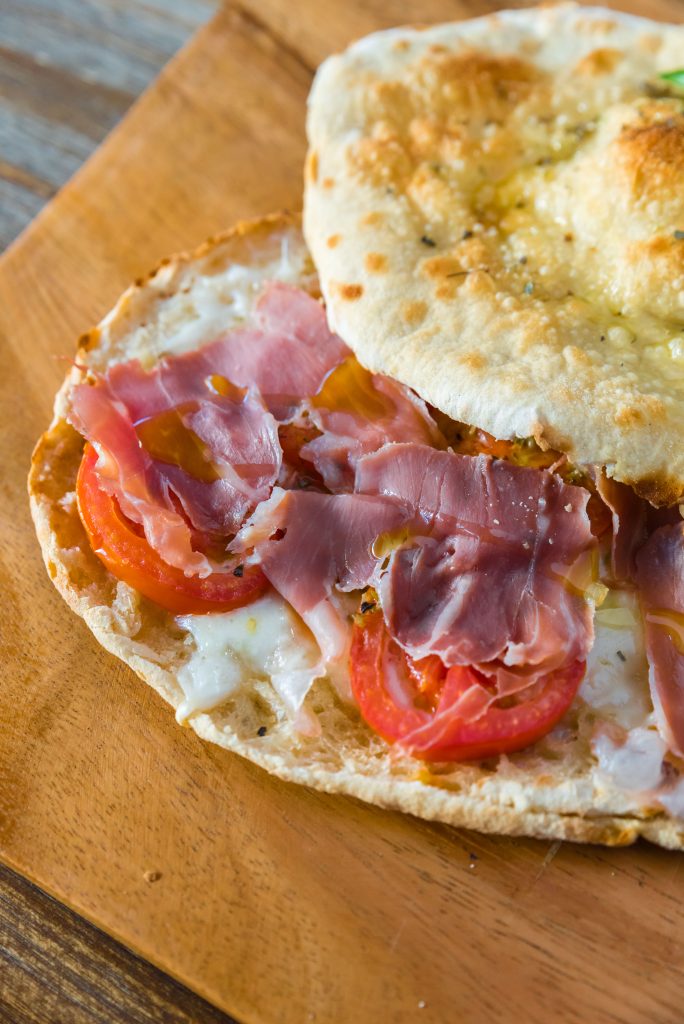 While the restaurant may be known for their incredible pizzas, the pasta dishes are equally deserving of your stomach space. If you take into account the taste, serving size, and the generous amount of sauce and toppings, you'll definitely feel like you're getting your money's worth.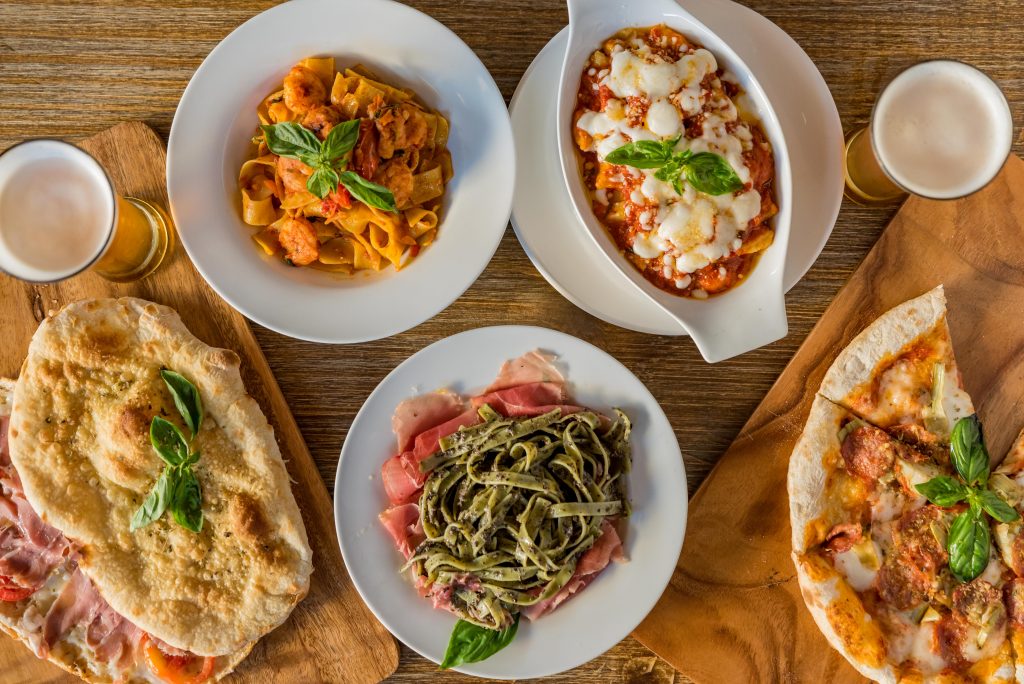 The gnocchi alla sorrentina is a simple dish: pillowy-soft dumplings made of potato slathered in tomato sauce, cheese gratin, and basil leaves. It's served fresh out of the oven on a hot dish.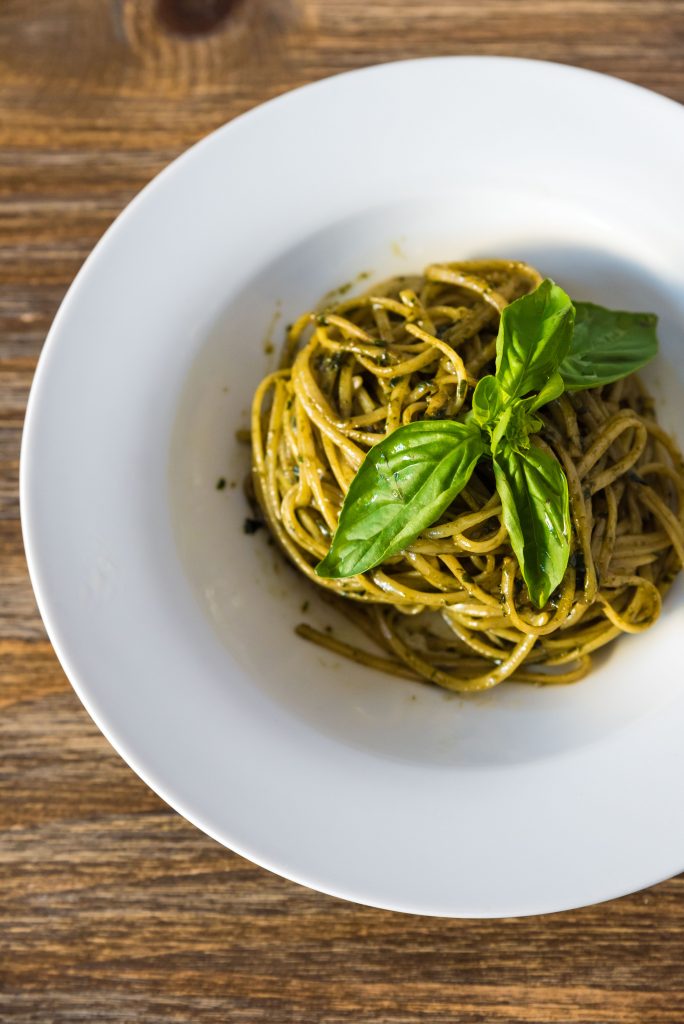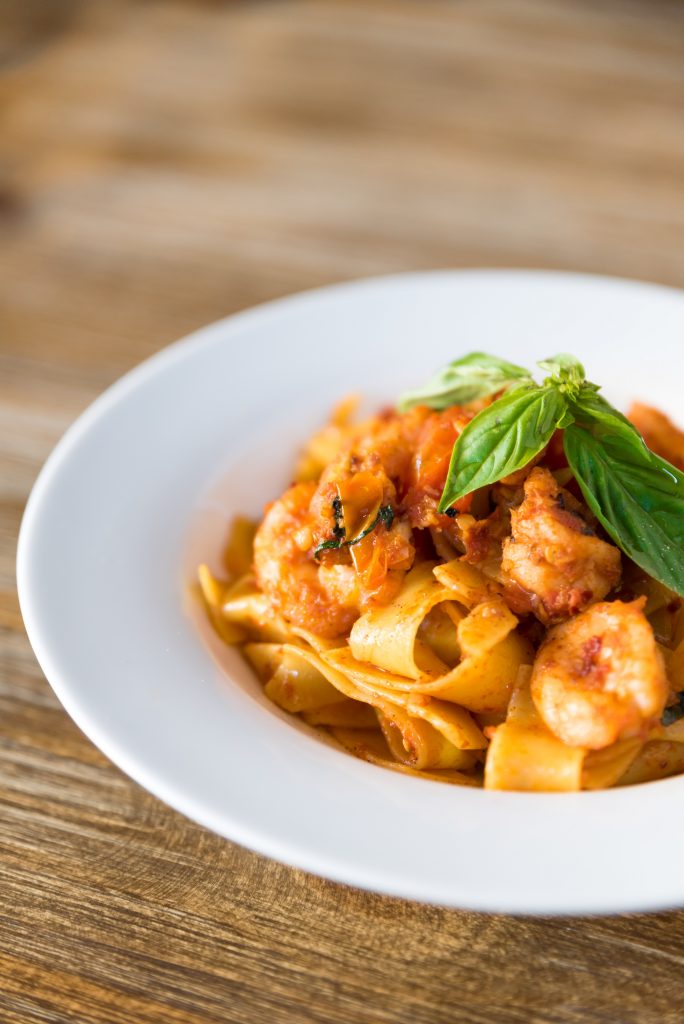 Kermit's pesto isn't paste-like and thick, but the pasta absorbs it nicely, so each bite of linguine is flavorful. The pappardelle all' Antonio is Gianni's own recipe: pasta (made from scratch), prawns, garlic, olive oil, and a homemade chili for an added kick.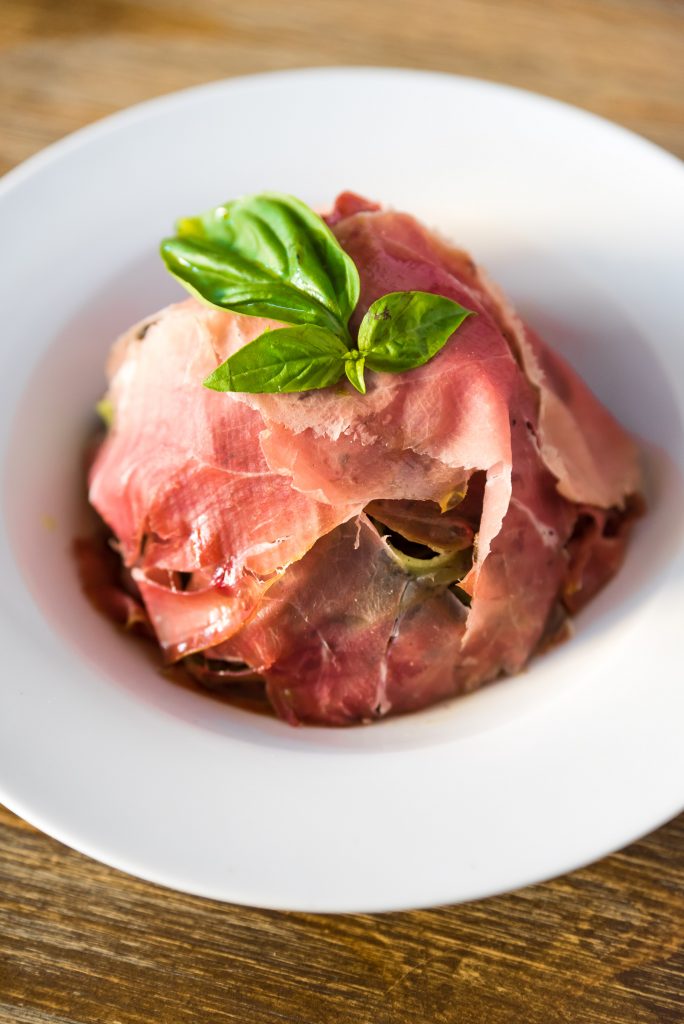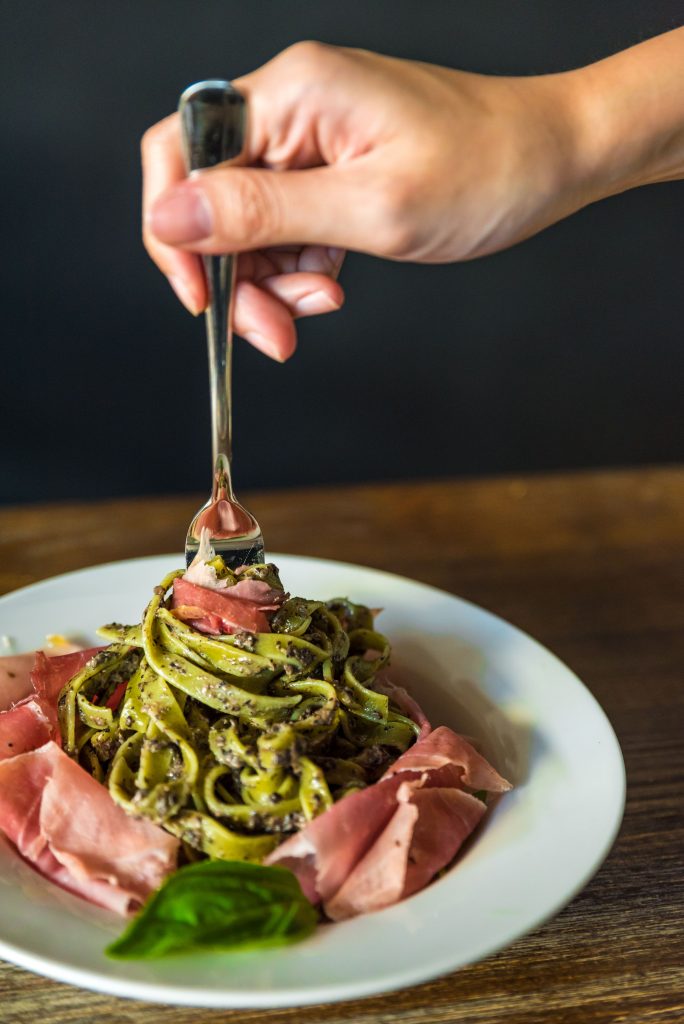 Fans of truffle and parma ham pasta will find a new favorite in the tagliatelle alla tartufata. The spinach tagliatelle noodles are cooked in a truffle sauce and covered by layers of thinly sliced ham. According to Gianni, the heat from the pasta causes the fat in the ham to melt, coating the noodles. Yum.
If you're in the mood for some alcohol, Kermit has a unique selection of drinks to choose from, as well as some beers on tap. You'll only get to try the General Luna Ale at Kermit, because it was specially brewed for them by Monkey Eagle.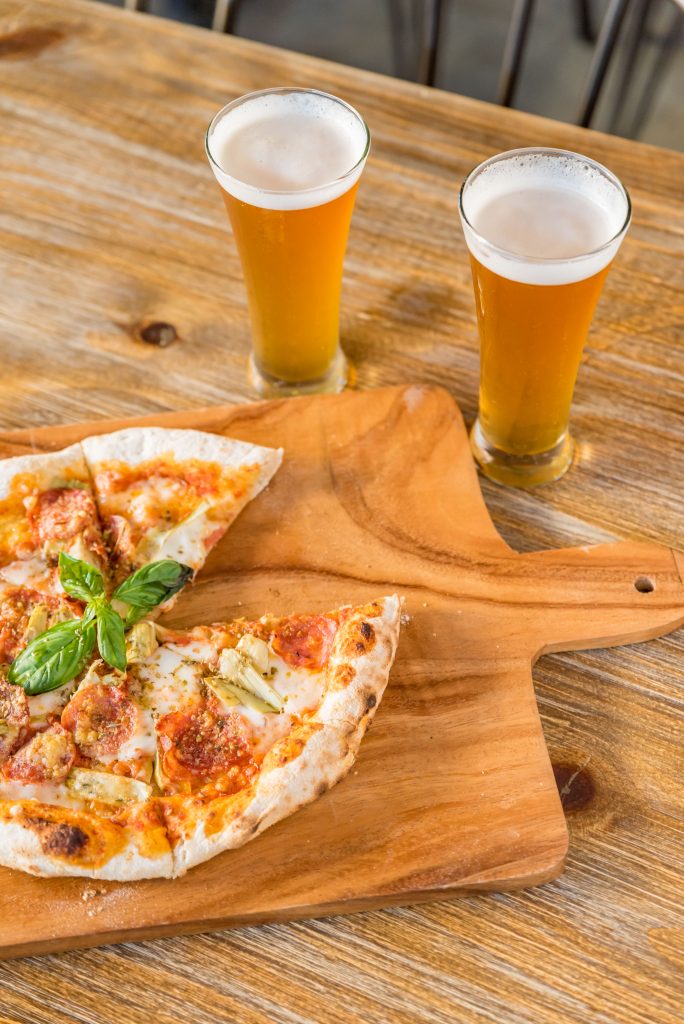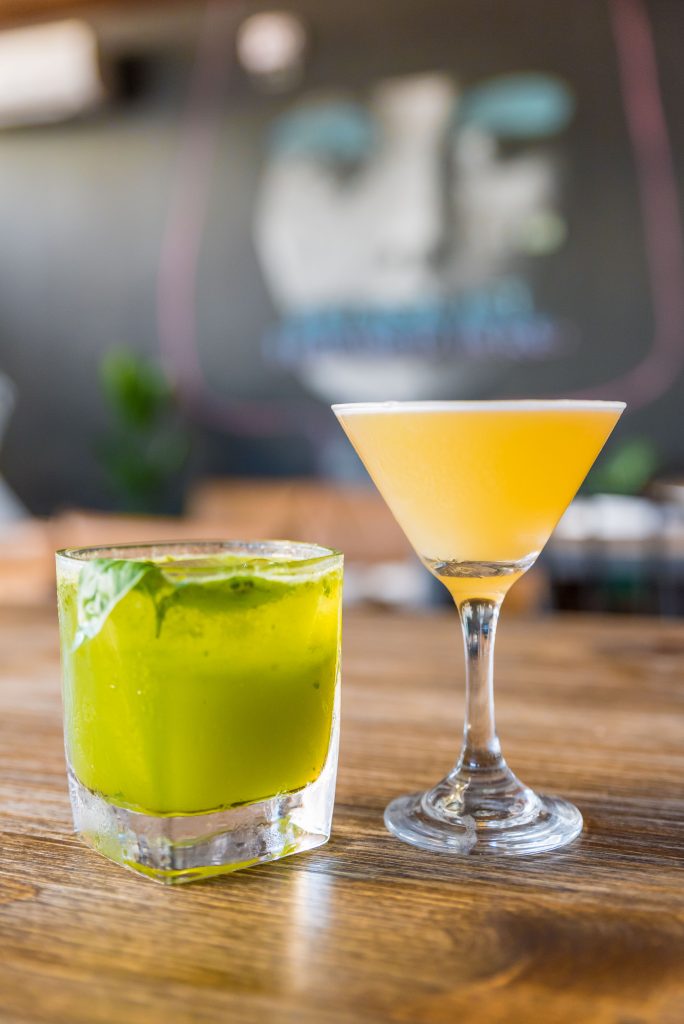 As for specials, the Grifoni Sour is Gianni's own concoction. It's sweet, light, and easy to like. Mature tastebuds might prefer the Gin Basil Smash, a mix of basil and gin that's slightly sweet but very refreshing.
Read more:
A 24-hour convenience bar opens in Quezon City
The Social is Poblacion's answer to those hot sweaty nights
Read more by Jessica Alberto:
Container van rooms you can book for your next out of town trip
Get the quintessential summer shirt from these local brands
Writer: JESSICA ALBERTO
PHOTOGRAPHY JAVI LOBREGAT