1. Kuha. 2. Bayad. 3. Pwesto. At any time of the day.
This is what customers are told to do upon entering Inumart, the first "convenience bar" in the country, or the first one to label as such. Get beers, sodas, chips, biscuits—anything you want from the aisles. Pay the cashier. And get settled in one of the seats they have in their spacious nook.
It's basically the answer to our "Can I drink my beer here in 7-Eleven?" predicament—only it's a different convenience store made exactly for just that. (7-Eleven store associates won't let you, by the way, unless they're you're best friends I guess.)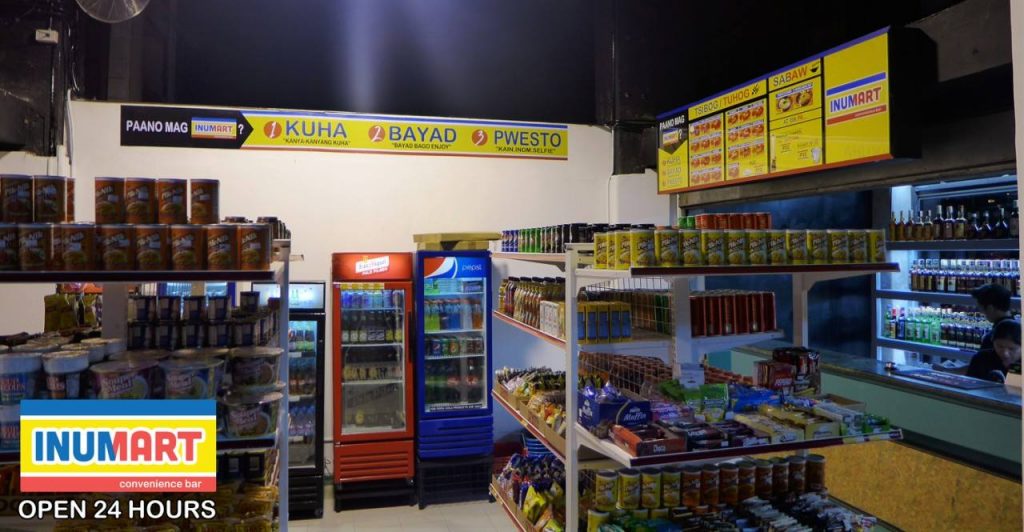 Located in HOSLA Bldg. in Tomas Morato, Inumart "aims to integrate the fun of drinking and enjoying music with the 24-hour convenience store concept." The people behind it said there's a demand for this kind of concept, so they gave in. Wild.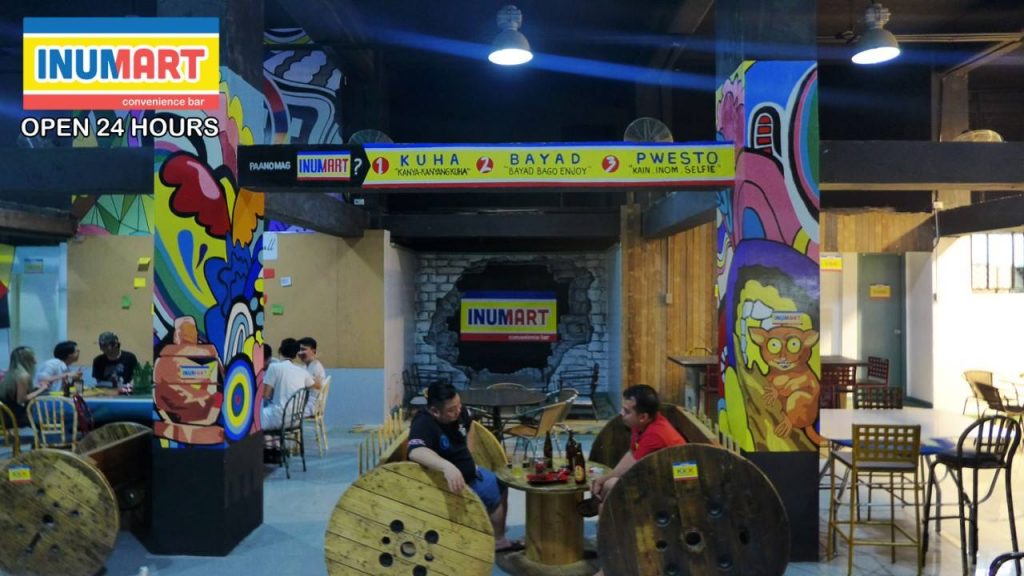 "Prices are cheaper than other bars because it's a self-service establishment," the owners said. Aside from the usual convenience store snacks, they serve Pinoy street food like pares, noodle soups, and a variety of grilled and fried items on skewers. They have tonkatsu ramen, too.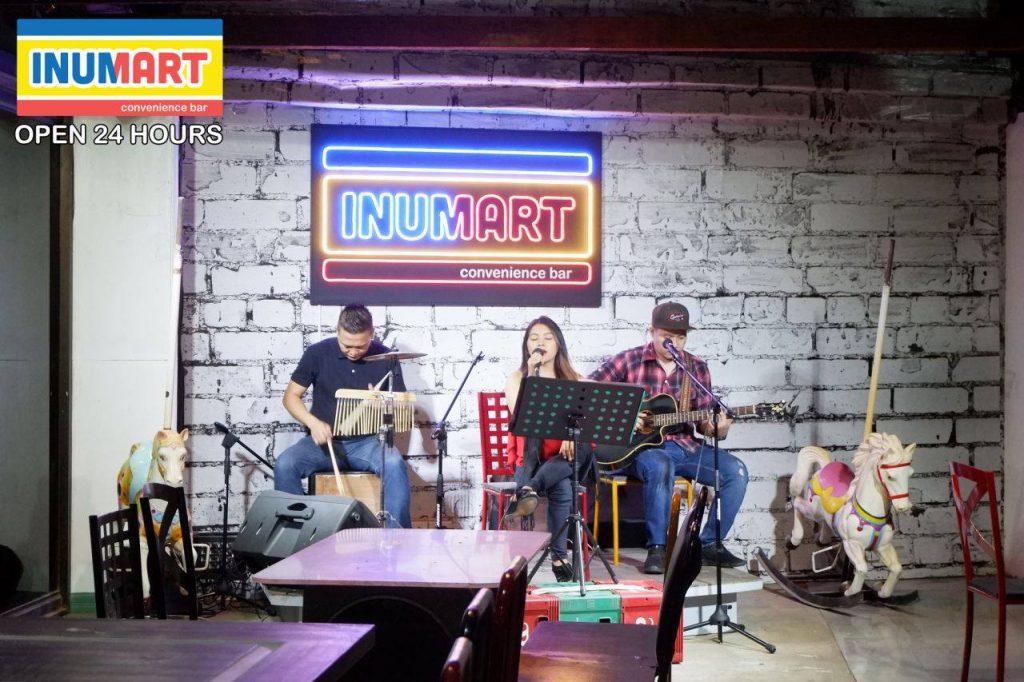 At 7 p.m. every night, customers will be serenaded by different acoustic bands.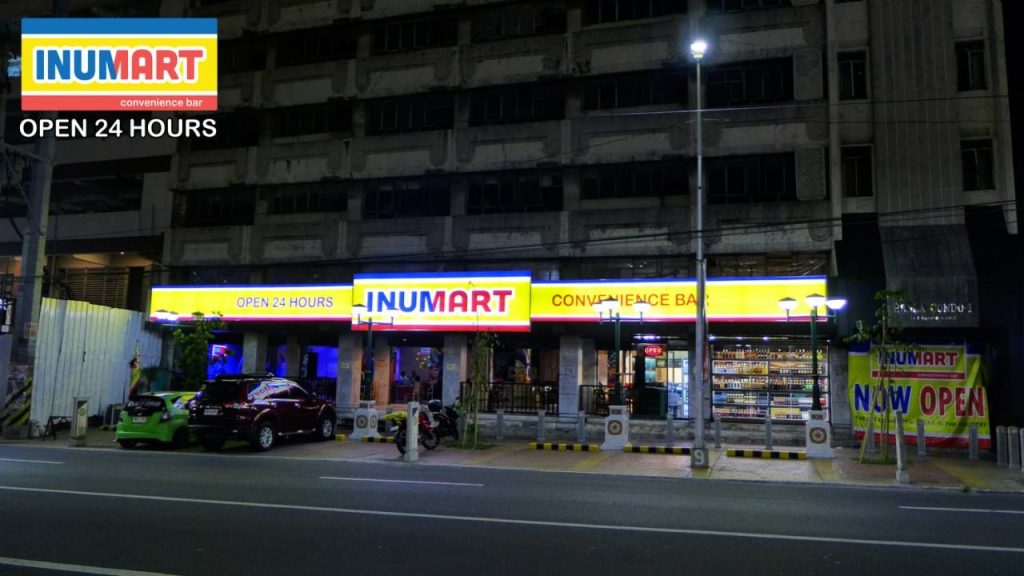 We just don't know what this bar would do about Quezon City's liquor curfew, which orders stores to halt selling alcohol from 10 p.m. to 8 a.m. But since it's Tomas Morato, it's quite understandable if they would just shrug it off.
Images courtesy of Inumart
Read more:
Goats in Greenbelt? This beerhouse has it
At this Poblacion pub, pescetarians can enjoy beer night, too
PH's oldest distillery finally opens its museum to the public
Read more by Yazhmin Malajito:
From street to store: Guerilla booksellers find home in Taft
We tried this carinderia's Facebook-famous fish dish
Other beaches you can check out while Boracay's closed for 6 months
Writer: YAZHMIN MALAJITO