We spent an afternoon with chef Him Uy de Baron at Rustan's Shangri-la, where he showed us a fool-proof way to prepare steak (you can check out the recipe for that here) and salmon using a sous vide machine.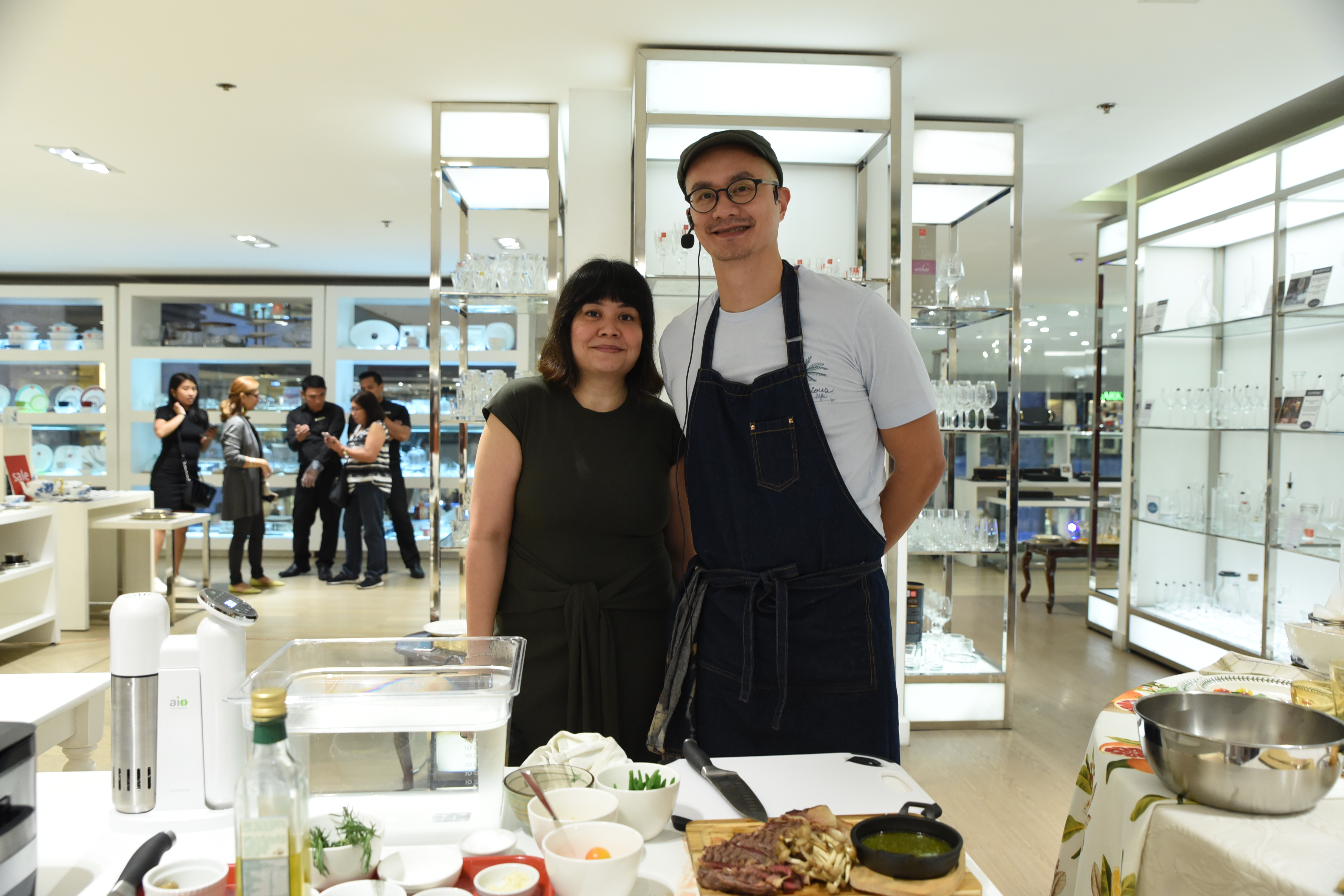 Sous vide is a French cooking method which involves putting ingredients—in our case, steak and salmon—in a vacuum-sealed bag to be cooked submerged in water at an exact temperature.
The method may appear complicated, but it's actually quite easy, and it results in steak and salmon that's cooked just right, without the risk of burning or overcooking.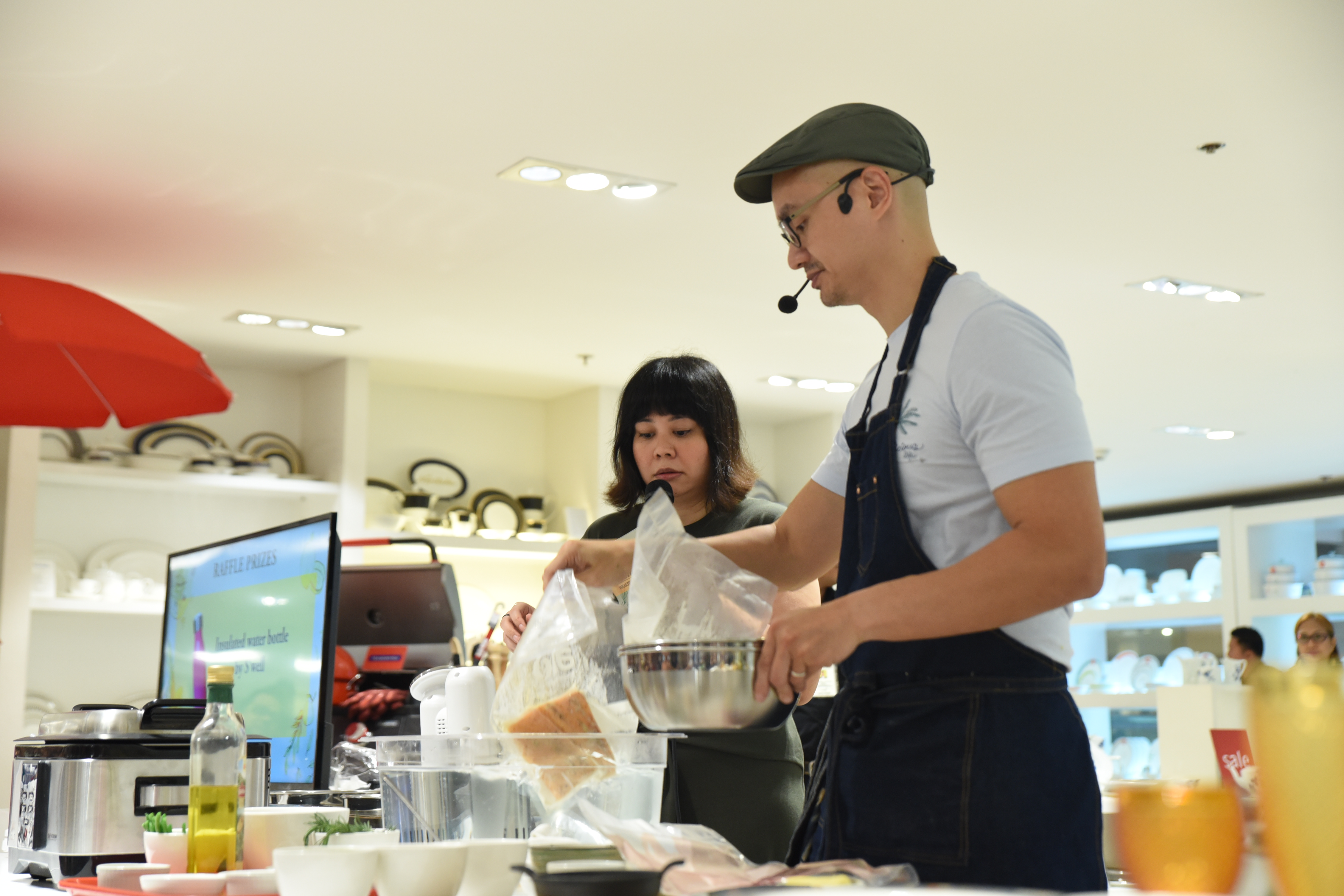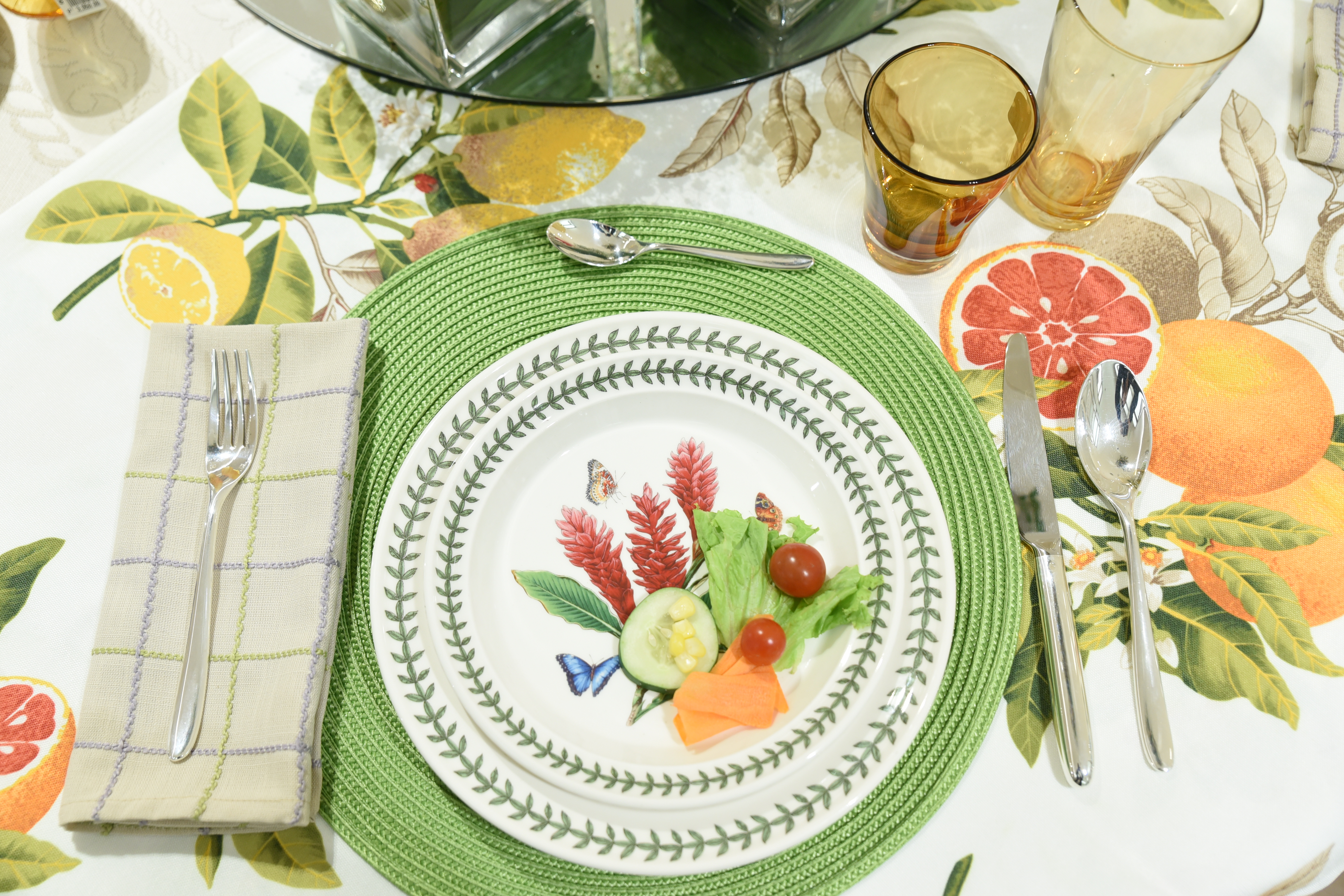 When cooking salmon with the sous vide method, it's best to set the temperature between 50°C to 52°C. Cooking it higher than that (at around 60°C or more) will result to a canned-like salmon.
If you don't have a sous vide machine, an alternative way to preparing this dish is by slowly poaching it in olive oil.
Use a sauce pan to gently simmer the salmon in olive oil for around 45 minutes. Don't forget to watch the temperature using a thermometer.
If you don't have a vacuum sealer, you can use the immersion technique to seal the bag.
SOUS VIDE MEDITERRANEAN SALMON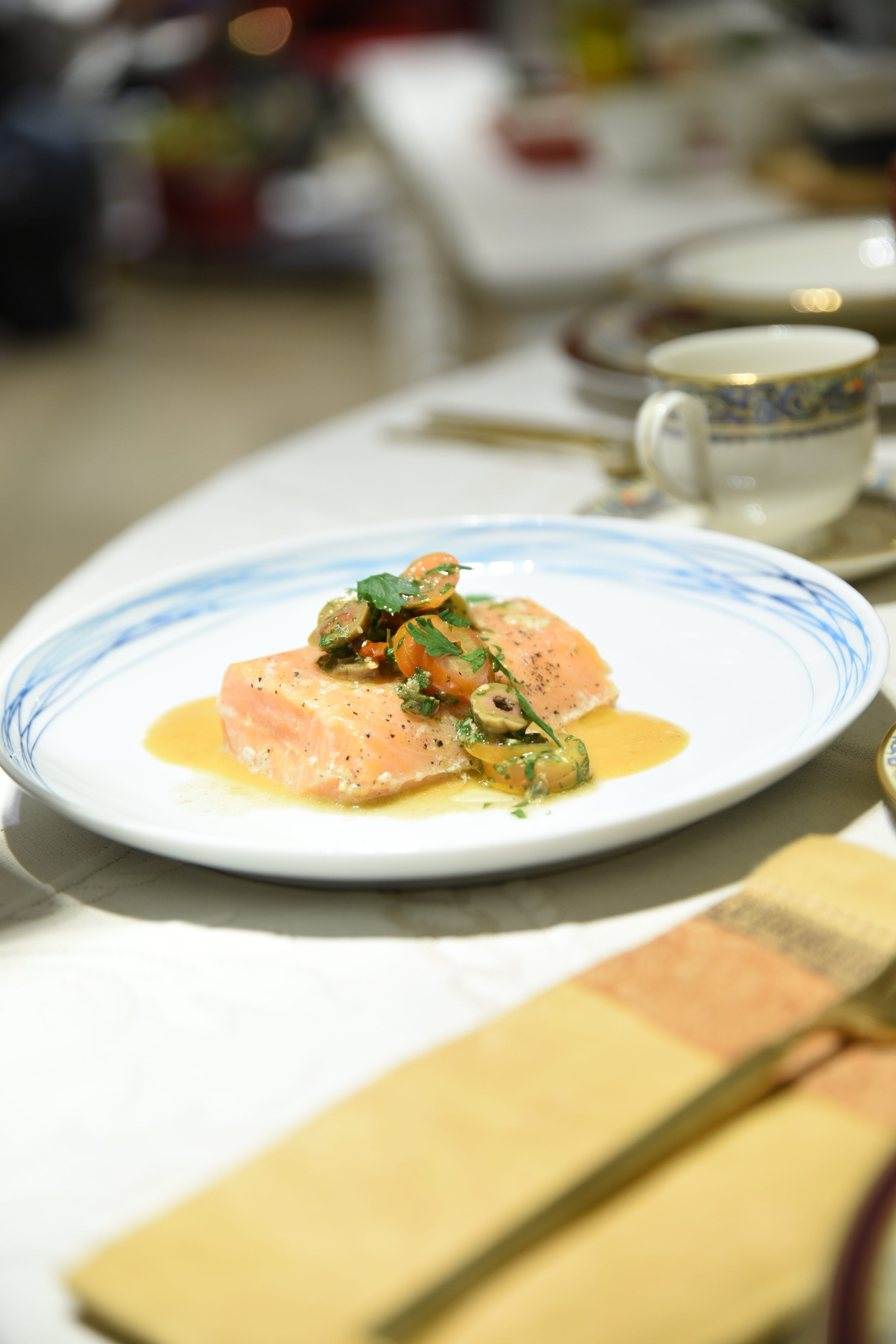 INGREDIENTS
For the salmon:
2 pcs 200 g salmon fillets
2 tbs olive oil
Parsley sprigs
Zest of half lemon
2 boilable bags
Salt
Pepper
For the tomato and olive relish:
1 cup cherry tomatoes, halved
3 tbs olive oil
1 tbs red wine vinegar
6 olives, sliced
1 tbs capers
Chopped parsley and basil
PROCEDURE
For the salmon:
1. Set the sous vide machine to 50°C at 45 minutes.
2. Season the salmon with salt and pepper. Mix olive oil with lemon zest and rub it in the salmon.
3. Place in the bag and seal. Drop the bags onto the water bath and let it cook for 45 minutes.
4. Open the bag and take the salmon skin off. Serve with the tomato and olive relish.
For the tomato and olive relish:
Mix all the ingredients together and season with salt and pepper.
Writer: PAULINE MIRANDA
RECIPE HIM UY DE BARON
PHOTOGRAPHY DANICA CONDEZ