LOOK: the first sample of the new PhilSys ID
Here's everything you need to know
May 30, 2018
The Philippine's new national ID system is only one signature away.
In a report by Inquirer.net, the Senate approved the bicameral conference committee report on the Philippine Identification System Act (Senate Bill 1738) earlier this week. The bill is expected to be ratified soon and will be submitted to Malacañang for President Duterte's signature.
Karen Davila unveiled on Twitter a first look at the new national system ID.
Features
Your records will be registered in the PhilSys—the official central identification platform. The ID will be issued to all citizens and registered foreign residents. It will contain the PhilSys number (PSN), full name, photo, date of birth, address, and fingerprints of the cardholder.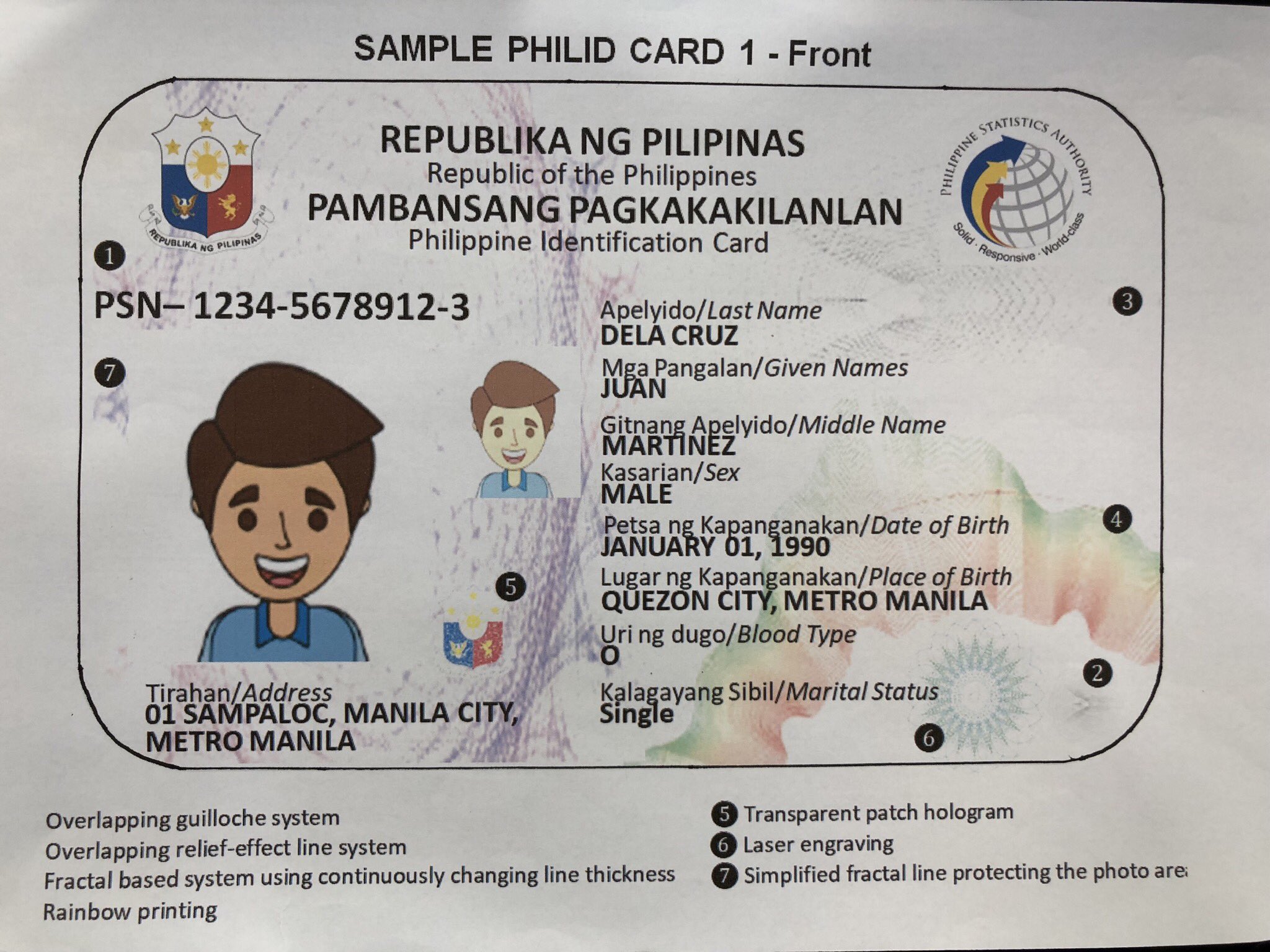 The ID features a rainbow printing technique, with a transparent patch hologram similar to passports.
Since spearheading the bill, Senator Panfilo Lacson drew criticisms especially on privacy, citing that the bearer's information is already owned by various government offices that also issue their own IDs. Lacson defended the measure by saying that the PhilSys ID is the same as a driver's license, passport, or voter's ID. It will have additional security features to prevent falsification of identification cards.
One thing to note though is that this new national ID is not compulsory. Issuance will be free of charge, and the only requirement is your birth certificate. Resident aliens, on the other hand, will need to provide their proof of residence in the country. You may read our previous article to know more about the contents of the ID.
Lacson added that the national ID will "harmonize, integrate, and interconnect countless and redundant government IDs by establishing a single identification system."
Header courtesy of Karen Davila's official Twitter account
Read more:
Know your rights as a work-from-home employee under the new Telecommuting Act
Capiz residents are planting one million trees in one day
Read more by Bea Llagas:
Japan leads the world with "most powerful passport"
TAGS: Duterte fixture government ID House of Congree national ID nolisoliph Panfilo Lacson philsys privacy Senate