The Lib is the study place we wish we had in college
Finally, a study place that has real food
info
The Lib

Comfort Food

Monday to Saturday 10 a.m. to 10 p.m.

₱

P100-P220
The running joke among its residents is that no restaurant lasts long enough to prove its worth in Katipunan. The same goes for its relatively obscure neighbor Esteban Abada Street, which has seen a number of food joints come and go throughout the years.
What remains of the Katipunan and Abada once-college goers know of, are shops who compromised by splitting its once expansive space with commercial businesses, high-rise residential towers where a once booming business stood, and well, some storied institutions like the Center for Culinary Arts which continue to thrive despite the fast-paced turnovers in the area.
The secret for CCA is the constant reimagining of its spaces which occupy an expansive lot in between Katipunan and Abada. Apart from running a culinary school, the CCA compound also houses its restaurant chain, Cravings and a cafe called The Coffee Beanery.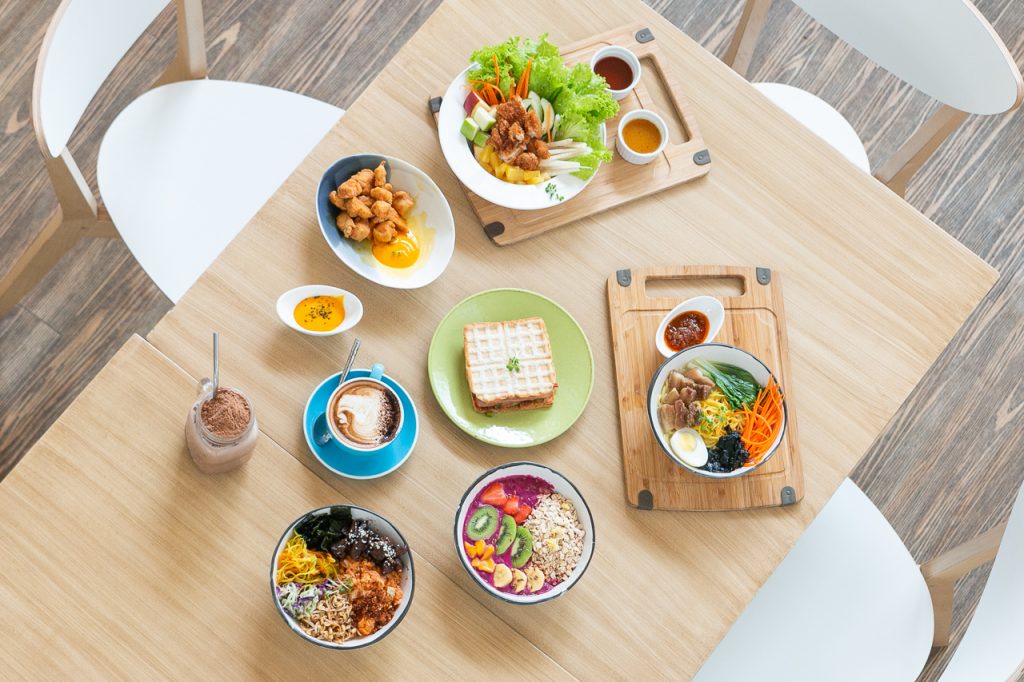 The newest addition to the CCA's growing business of restaurants, The Lib, however, is one that caters to a younger market, specifically ones who are looking for a place fit for studying and has a good selection of food.
Where The Lib stands now used to be where the CCA Library was once located, thus the name. But more than that, it is also CCA's answer to the growing demand for food establishments that double as a study place for students and young professionals alike.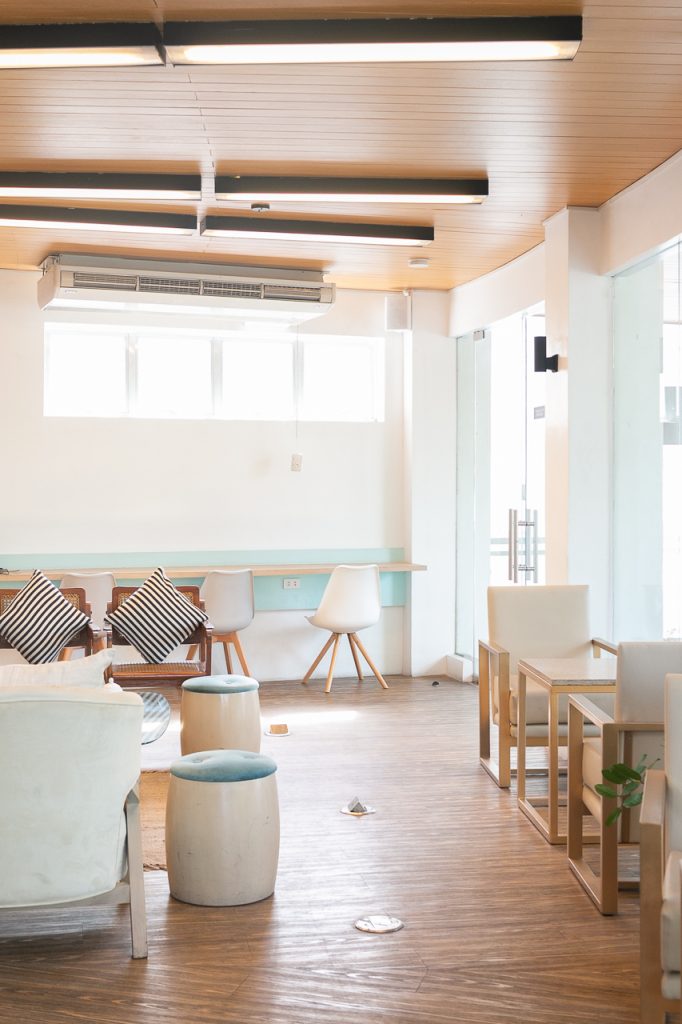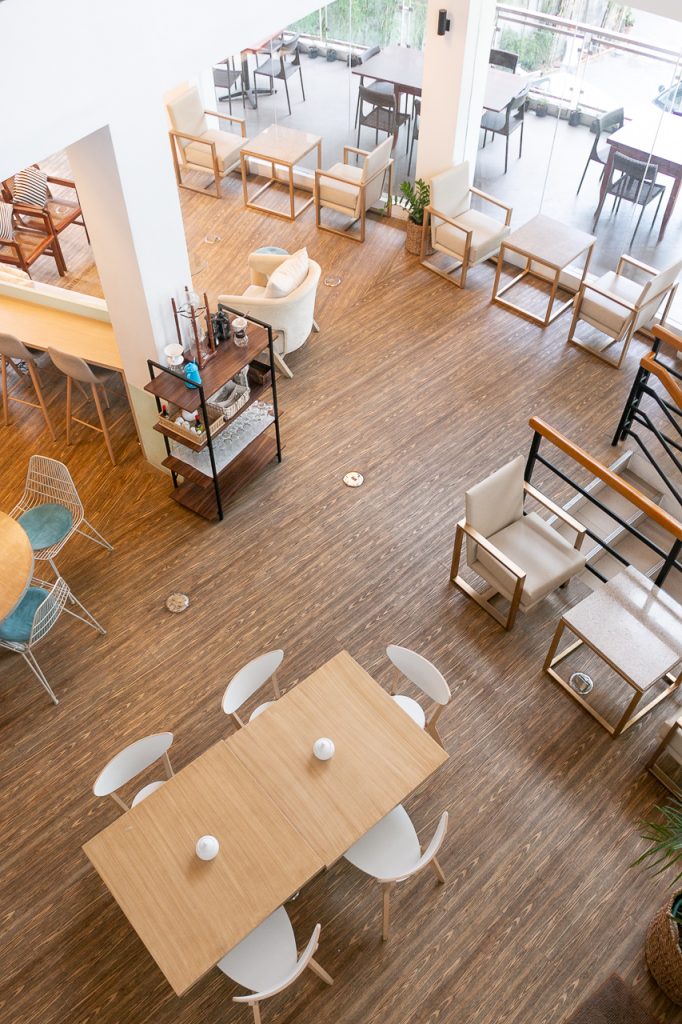 Boasting of its floor-to-ceiling glass windows and minimalist interiors to match, The Lib can easily fit more than 50 customers in its expansive and well-lit space complete with a mezzanine.
Instead of appropriating what was once a library to culinary students to fit the usual cafe setup, it's owners, sisters Bea and Pia Trinidad chose to work around it. They retained most of the interiors including a bookshelf that runs the alongside the counter. It is filled with personal favorites from the owners, from self-help books to autobiographies, a wide selection of books in fictions, to a stack of Monocle magazines.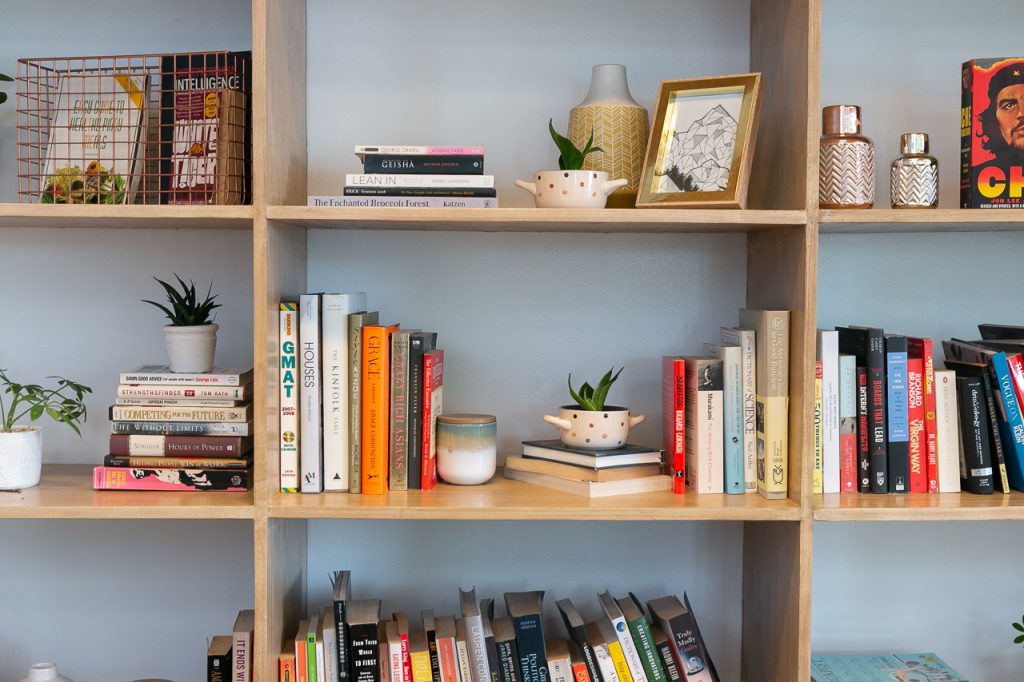 But what really stands out from all the Instagram-worthy aspects of The Lib is the wide selection of dishes and drinks in their menu, which shouldn't come as a surprise since it is after all associated with a culinary school.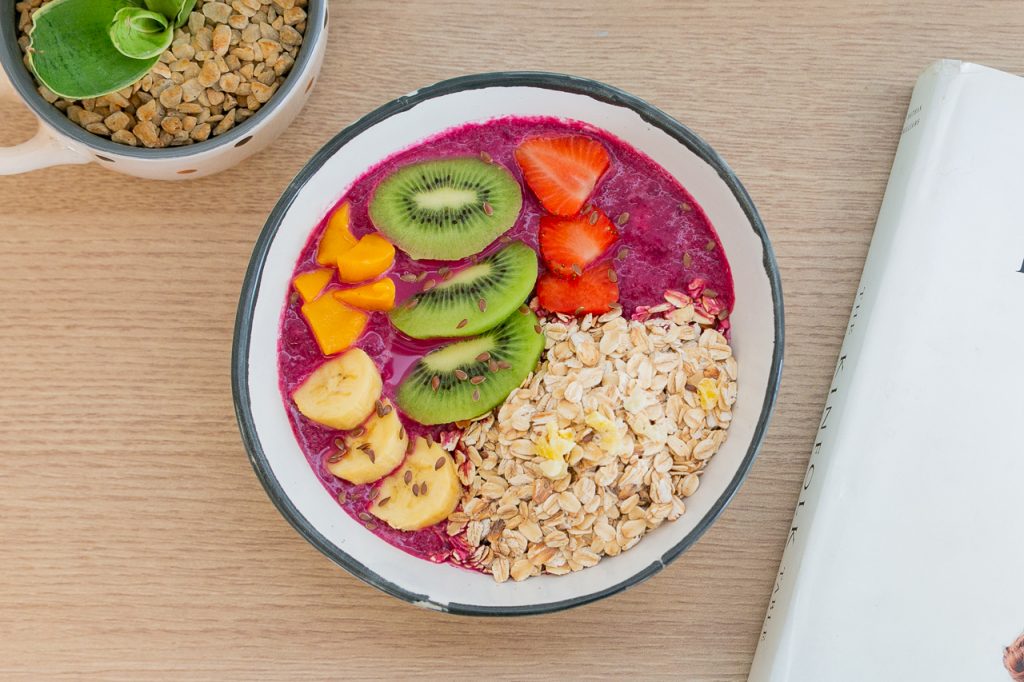 They have a selection of healthy food options which consists of smoothie bowls, and green salads which are customizable along with their rice bowls, with which you can choose what kind of rice to pair with your chosen meat, sauce and even additional topping to go with your bowl.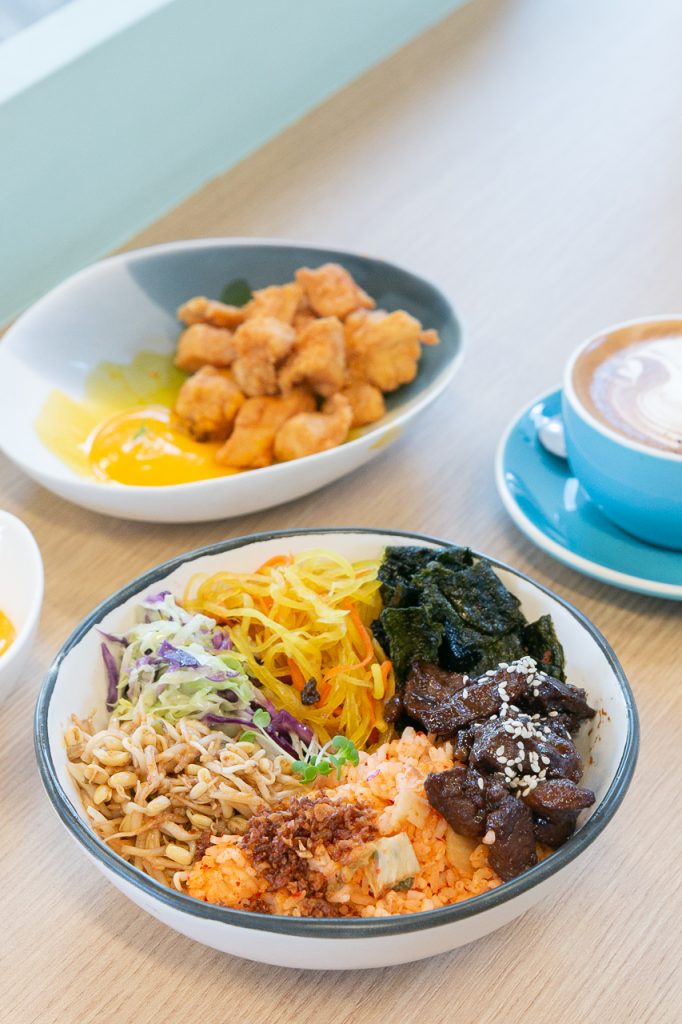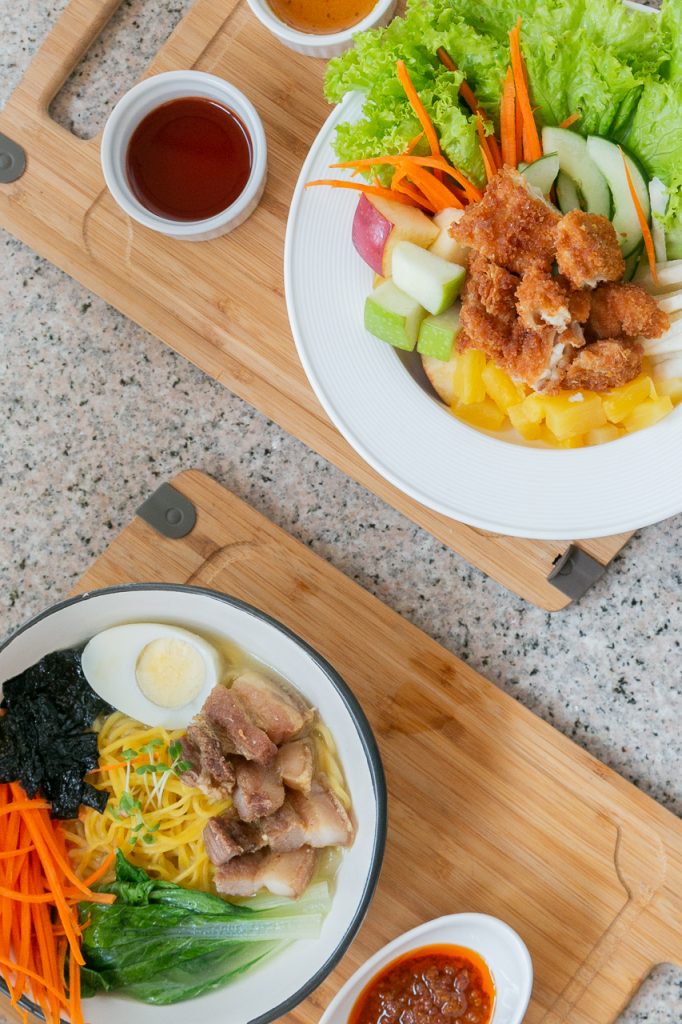 If you are the kind who snacks while working or studying, The Lib also offers an assortment of finger foods perfect to munch on while you're busy or waiting for your mains.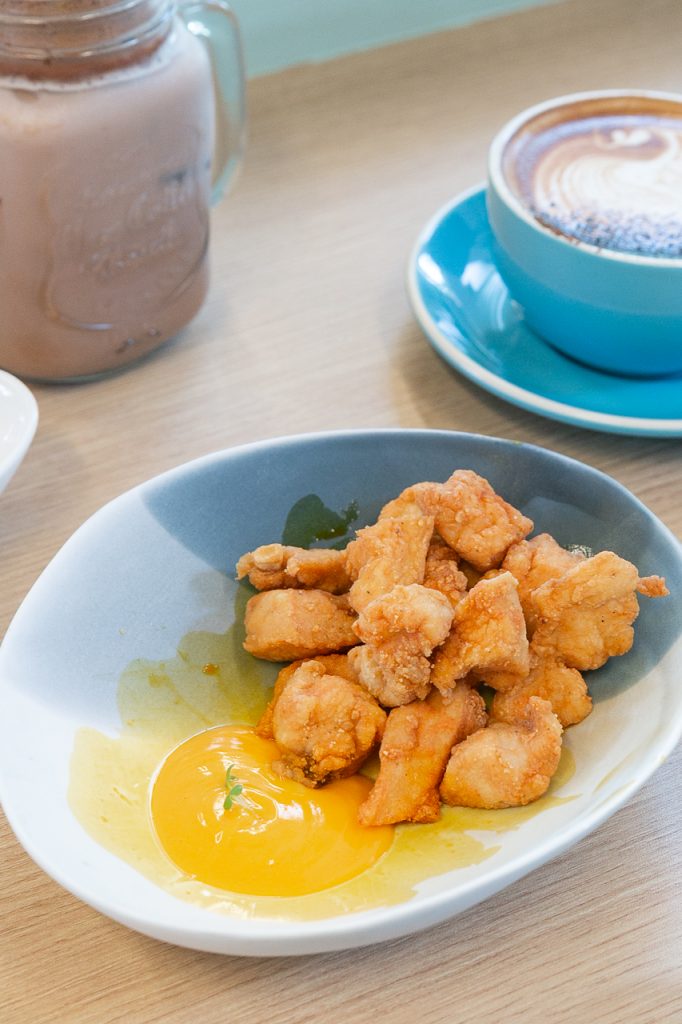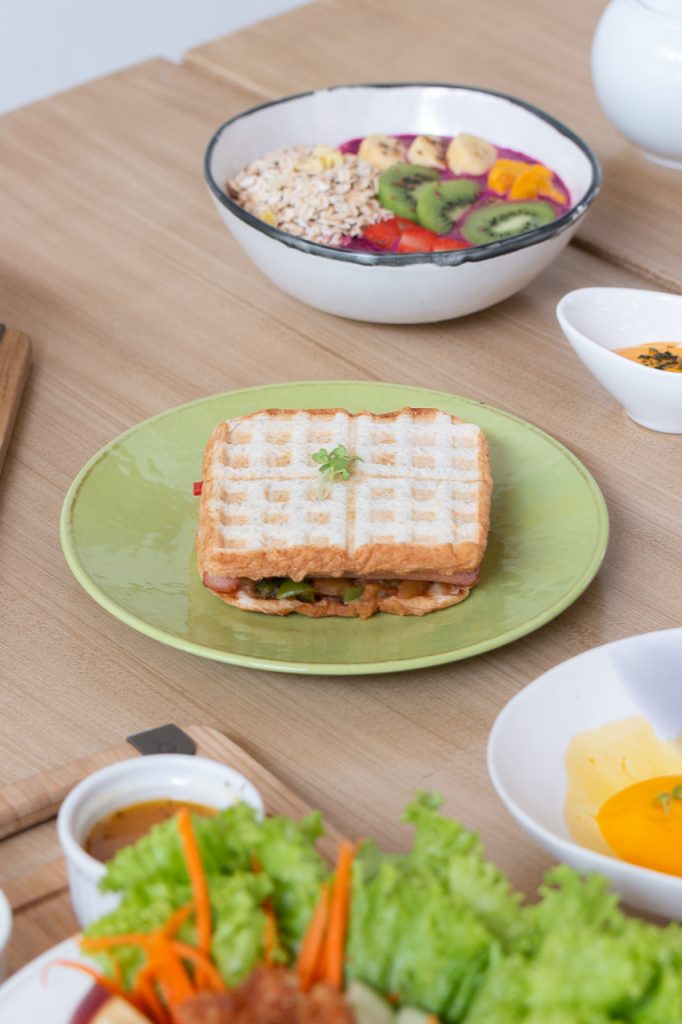 According to their servers, the place fills up with patrons at around lunch time and at 4 p.m., when customers prefer to eat a light meal of bread toasts to go with their choice of drinks, coffee, fruit, and milkshakes, or juices. Not that their offerings are specific to a certain time of the day like breakfast. You can have pasta and or noodles, which they have, too, in the middle of the day or early in the morning, their chefs will be just as happy to cook for you.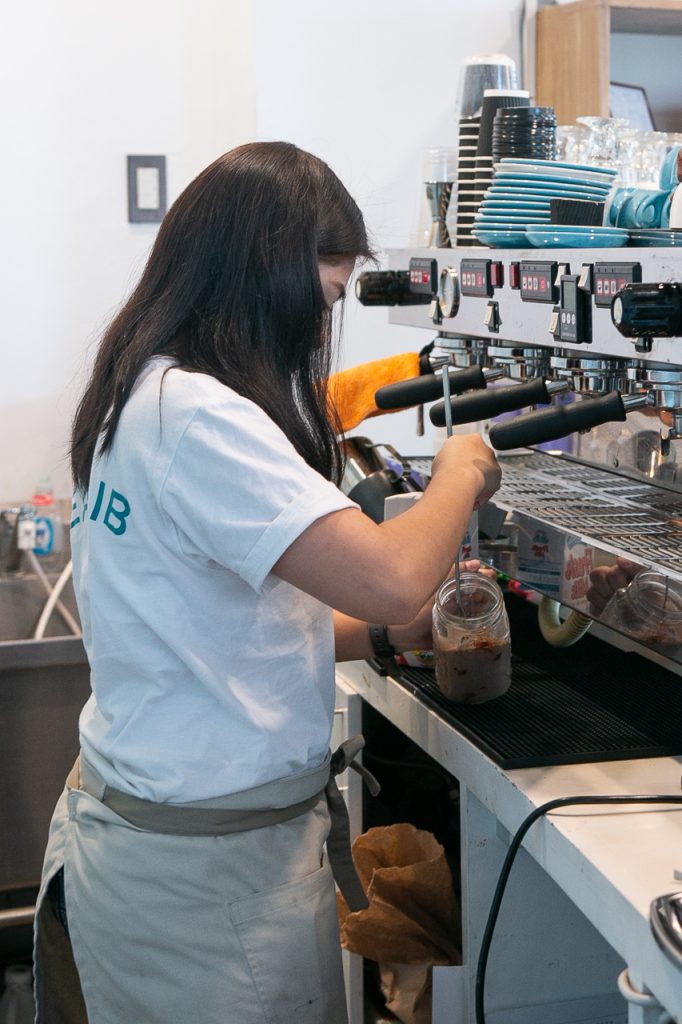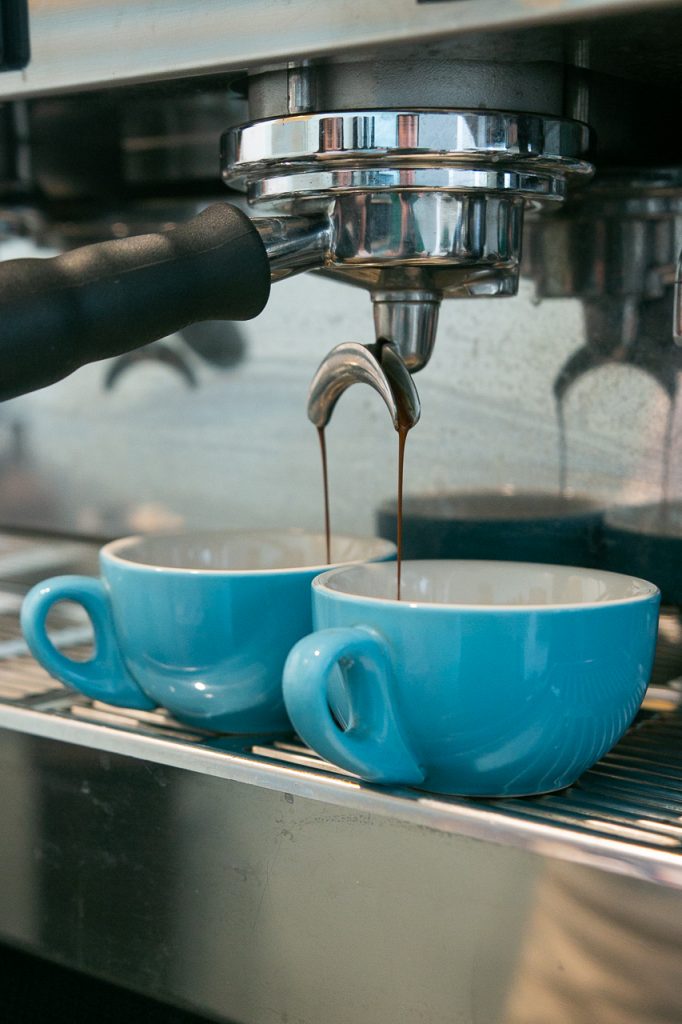 The Lib also has a dedicated coffee barista. While for their cakes and desserts, they source from the CCA kitchen and bakery which also supplies other restaurants under The Cravings Group.
Since opening their doors roughly two months ago, The Lib has since tweaked their menu and widened their offerings. This includes expanding their amenities to include their rooftop that used to be a bar, aptly named The Rooftop which moved to Antipolo shortly after closing last year.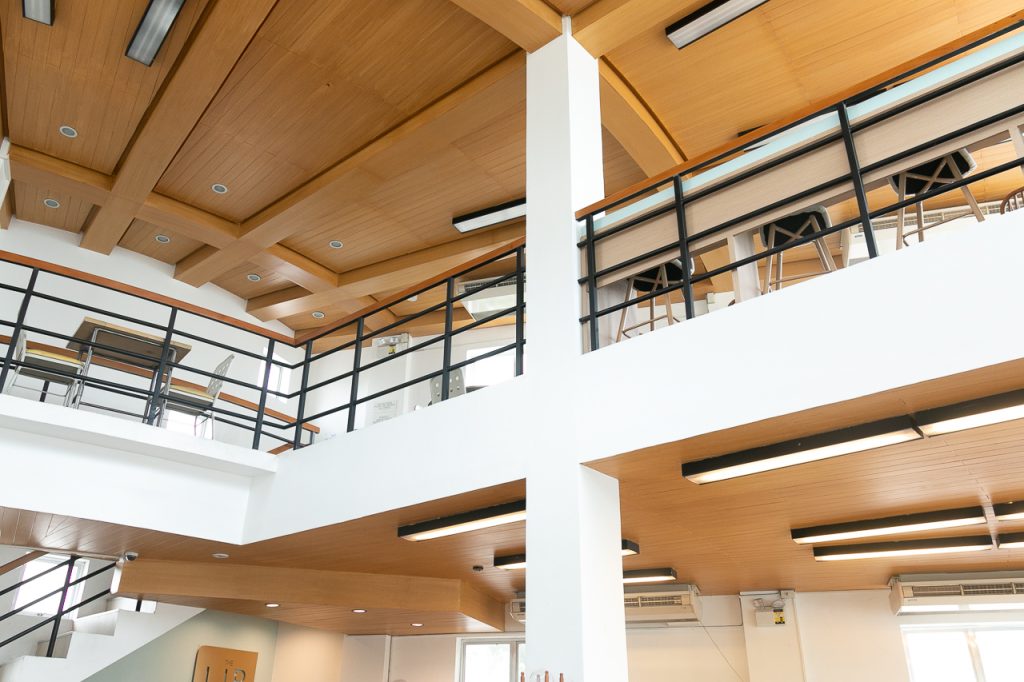 Plans to open the rooftop for events and private functions, as well as a co-working space, are underway. The Lib also has a few events like an outdoor film viewing at the rooftop and photography and art classes, lined up in the coming weeks.
Establishments may come and go around Katipunan and Abada, but innovative spots like The Lib that continue to grow to cater to the needs of the time will always have a place in its ever-changing business landscape.
Read more:
The views and the booze at Katipunan's first rooftop bar
Co-working spaces where people won't kick you out for studying
The traveling library is now at the CCP
TAGS: books Center for Culinary Arts co-working space comfort food Esteban Abada St. healthy options katipunan nolisoli eats nolisoli.ph reading study place The Lib
WHY GO?
Its expansive and well-lit space is perfect for studying, plus they have a wide selection of food for your every kind of craving
MENU