Here's where you can eat unlimited USDA prime steak for only P1,800
Each meal also helps an Aeta community have access to clean and potable water
Aug 7, 2018
So what's the deal with this supposedly "highest quality" steak called USDA prime steak? For beginners, it is a rare high-grade meat that's less than 2% of the total meat output in the market.
In fact, you will rarely see a USDA prime steak in the supermarket because it is usually reserved for the most exclusive restaurants, and hoarded by steak enthusiasts for its distinct flavor, tenderness, and fine texture.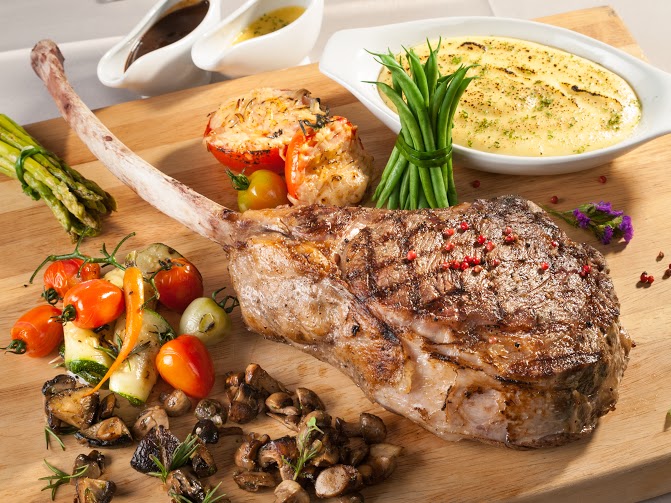 The United States Department of Agriculture (USDA) measures the quality of beef based on the amount of marbling (fat specs) in the ribeye muscle (lean) portion and the age of the beef. Simply put, the higher the marbling and the younger the beef, the higher its grade is. So you could just imagine just how tender this meat is and just how expensive it is.
In the country, only a select few restaurants serve this type of steak. One of which is 22 Prime at the Discovery Suites in Ortigas. A platter of their Prime Tomahawk steak, a USDA Angus bone-in ribeye, with sides costs a little over P4,000.
During the holidays, 22 Prime offers a promo for diners who want to indulge a bit with their unlimited steak promo. But lucky for you, you don't have to wait until December to get your fix of their signature prime ribeye steak.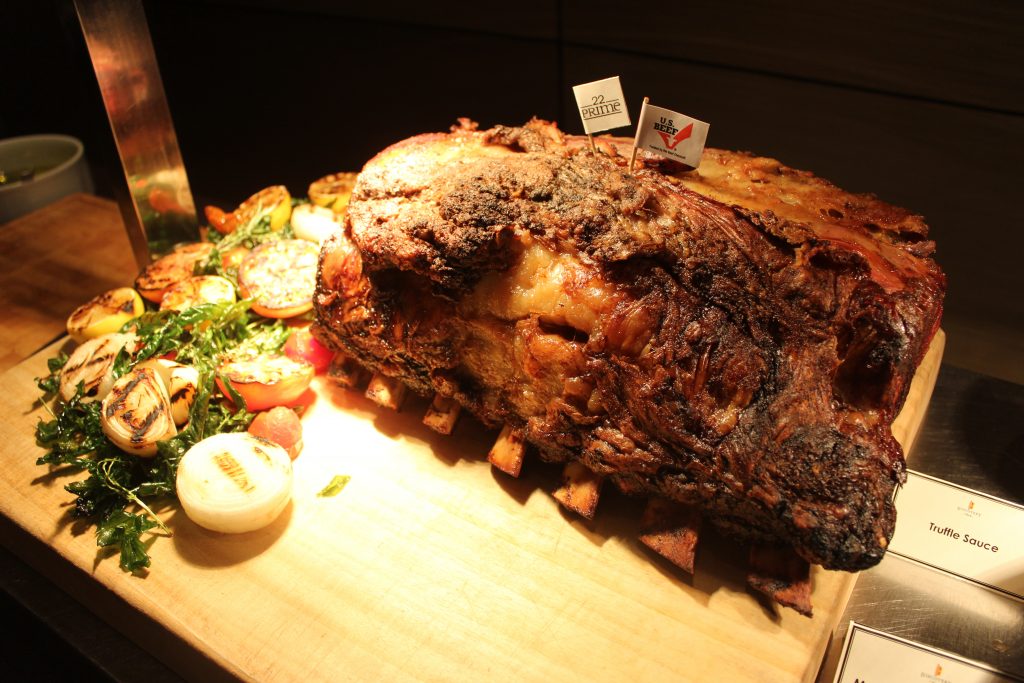 For only P1,800, you can feast on all the steak you want for lunch or dinner with their 1800 Prime: Unlimited Steak for a Cause promo happening on Aug. 18. A buffet spread featuring a prime rib carving station and a selection of sides await diners, along with a glass of wine.
But the bargain isn't the best part of the promo—although it isn't that bad after all. Part of the proceeds of the 1800 Prime goes to an Aeta community in Capas, Tarlac. Situated near the Mt. Pinatubo, the community struggles with finding a clean and potable water source.
Discovery Suites partnered with Waves for Water Philippines—a non-profit organization whose mission is to give clean water to people who needs it—to provide portable water filtration systems to each household in the community last May.
Part of their bigger goal, in the long run, is to provide the community with their own source of water, as they are currently relying on a well. Through 1800 Prime, Discovery Suites and Waves for Water hopes to fund a water tank which could supply the entire community with clean, potable water.
For more information on 1800 Prime call 791-6822 or visit www.discoverysuites.com/1-800-prime/
Photos courtesy of 22 Prime
Read more:
Cook fool-proof steak using a sous vide machine
Margarita Forés' new Spanish resto gives dining in a new meaning
Would you try a mystery steak box?
TAGS: 22 Prime Discovery Suites steak USDA Prime steak