Have you ever considered how much waste you've produced over the years? All the non-biodegradable food packaging and unrecyclable plastic bags you've thrown out without care? Imagine the amount of trash that's come out of your house all your life. Alarmed yet? Now, don't feel too hopeless.
Enter Humble Market, a modest outlet with a herculean mission that's recently found its home inside YDG Coffee in Mandala Park, Mandaluyong. "When it comes to food, we've grown so used to making our trips to grocery stores with buying ingredients that have been pre-packaged (most often in plastic) and in pre-measured quantities or volumes. At [Humble Market], you have the option to bring your own container and fill it and pay only for the amount that you want or need," shares owner Roanna Medina.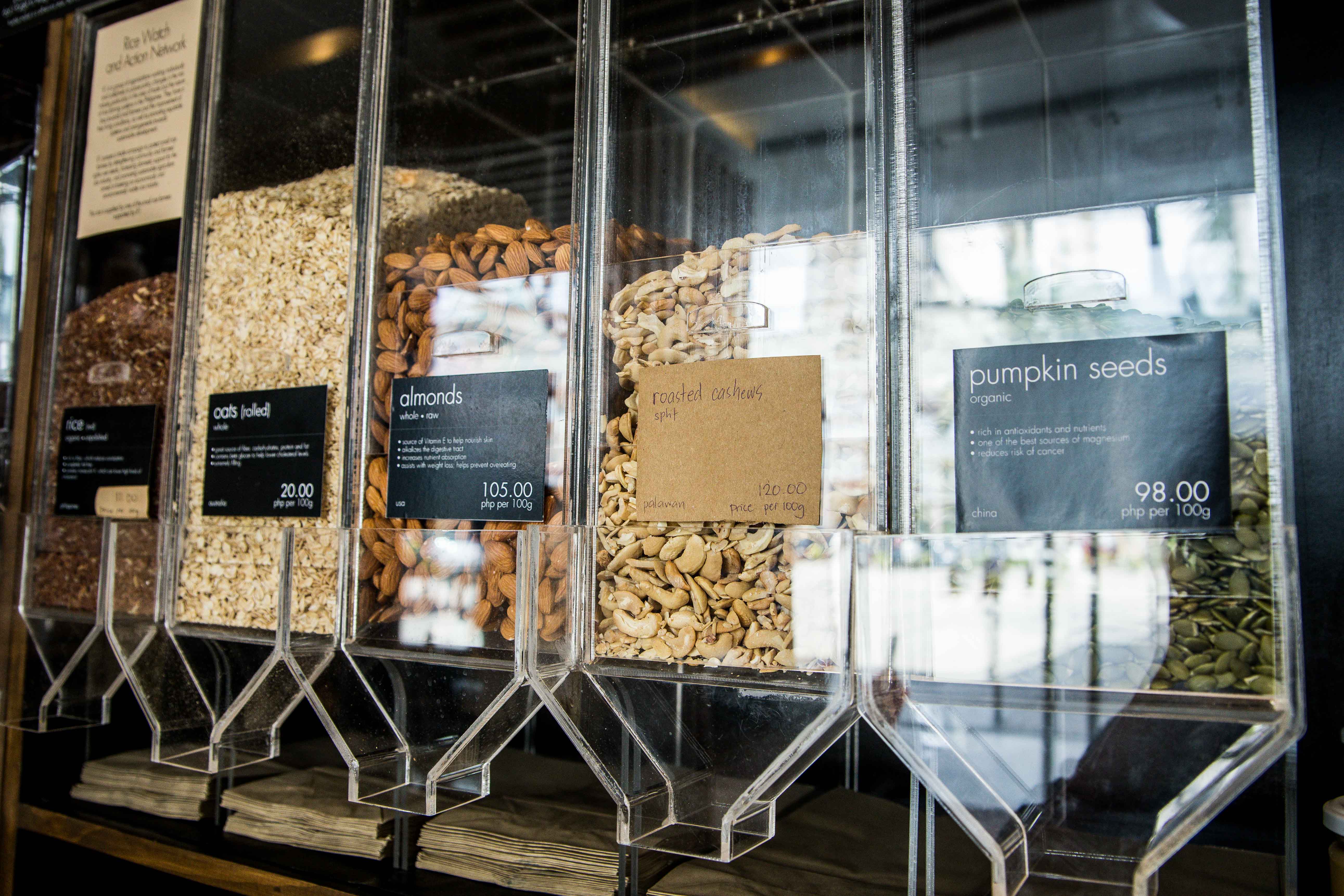 It all stemmed out of a frustration—realizing how much disposable bottles she has consumed in her life. "Also in my travels to the US, I always enjoyed bulk shopping for healthy food at Whole Foods and had always dreamed of having the same experience in the Philippines," adds Roanna, an Integrative Nutrition Health Coach (www.thehealthyrow.com), working as a strategist and motivator to clients taking on sustainable diet and lifestyle changes.
"I see Humble Market as an extension of my practice since I believe so much in the close and direct connection between our personal health and environment, and that part of my mission to help people live their healthiest and happiest is in providing options and tools that enable and empower them."
Though it may seem intimidating at first, shopping at Humble Market is easier than traversing another gargantuan supermarket. It's all self-service, so you weigh your containers and fill them up to your desired quantity. All the signs around the store, including information cards for every product, make the experience a breeze. "Our food items are also labeled with the health benefits of each so you get to know and understand your food better and make more informed decisions for your nutritional needs."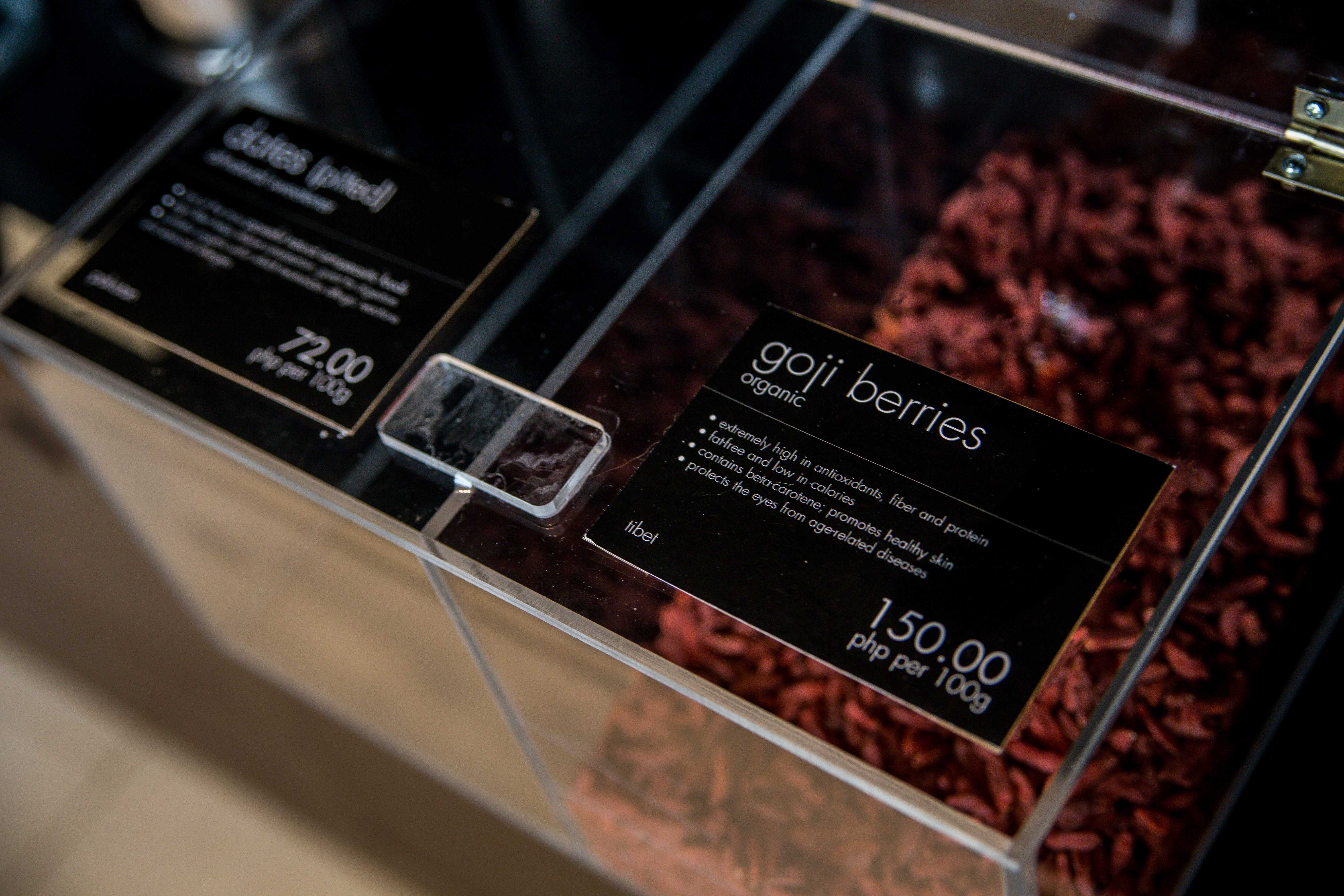 Another advantage of shopping here is the instant support you're lending to Filipino artisans. "One of our values is in supporting local products, raw materials, and the growing roster of amazing local businesses that are aligned to ours," shares Roanna. The shop also produces some of its own items, and continues to be on the look out for suppliers that can help expand its inventory. Adjacent to the wall of comestibles is a shelf stocked with biodegradable non-food items—from organic detergent powder to re-mineralizing toothpowder to reusable facial wipes, products that help in sustaining that zero-waste lifestyle.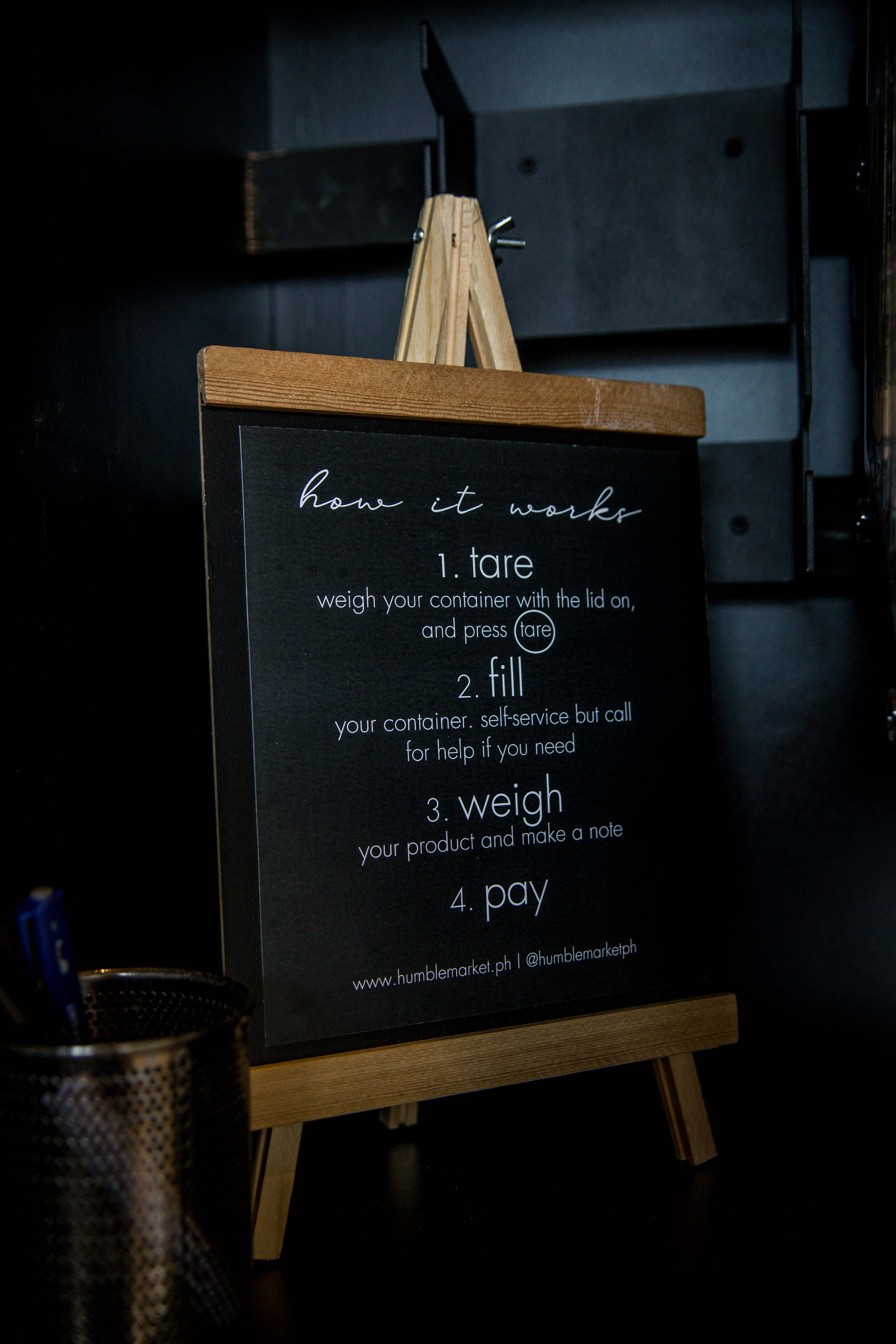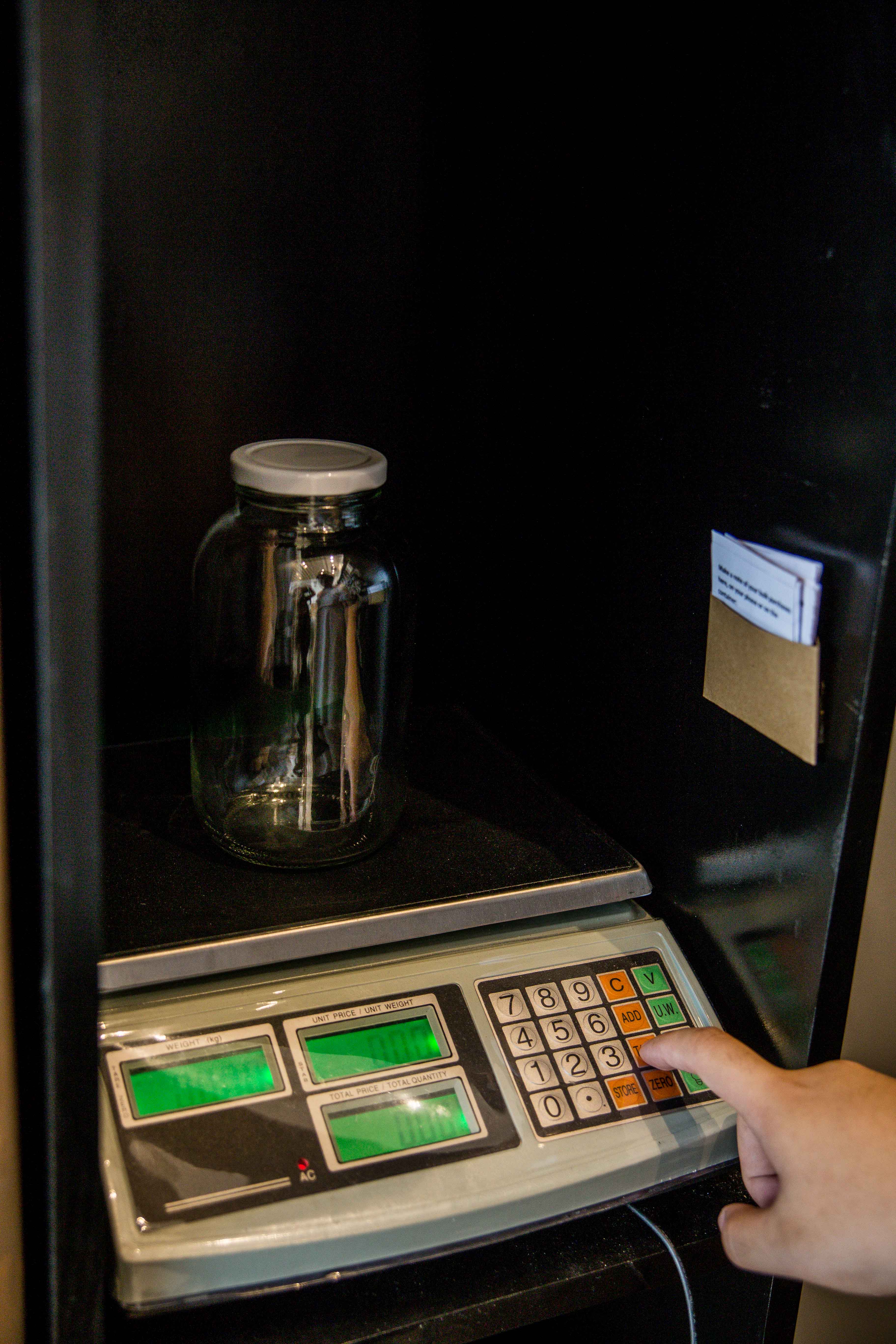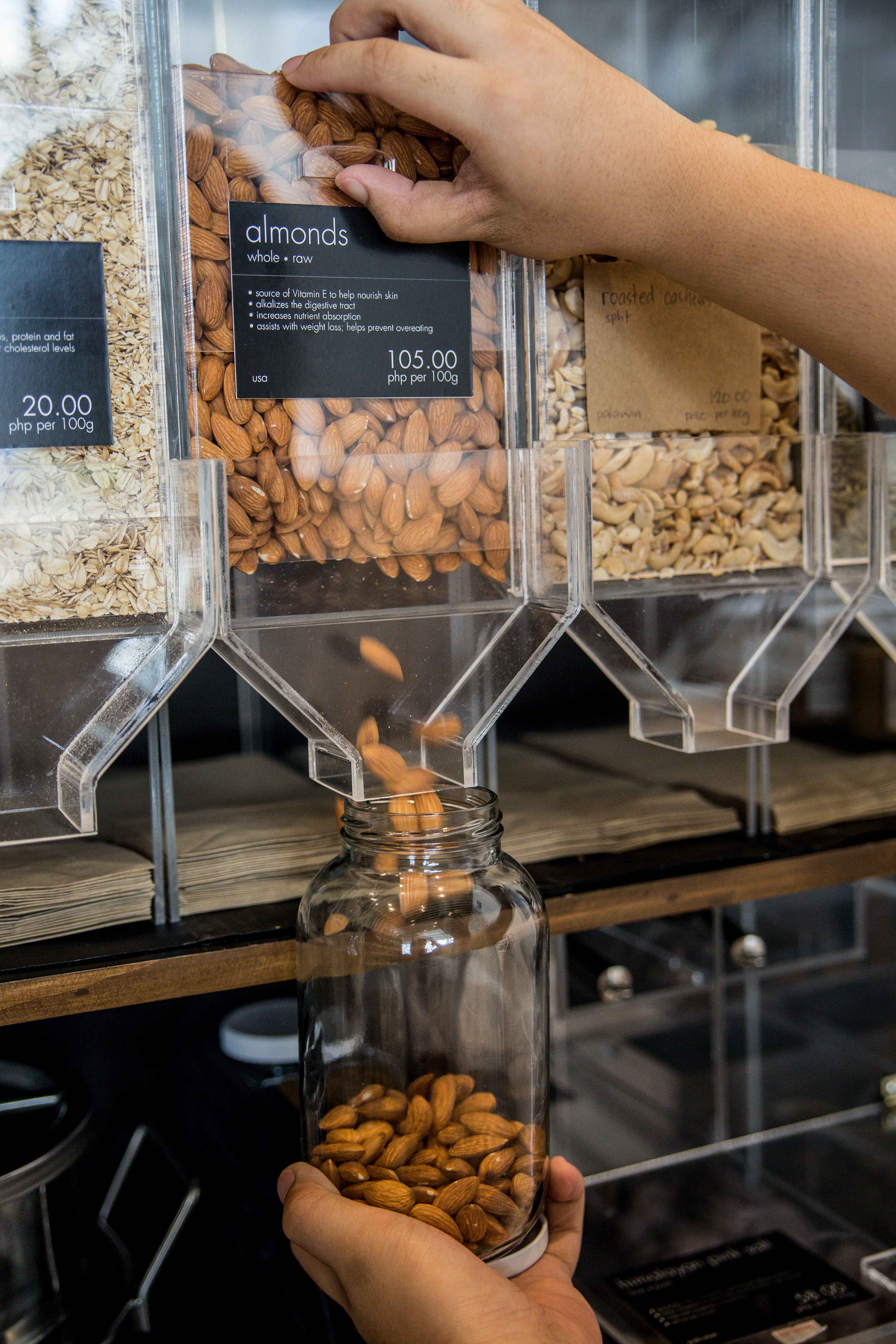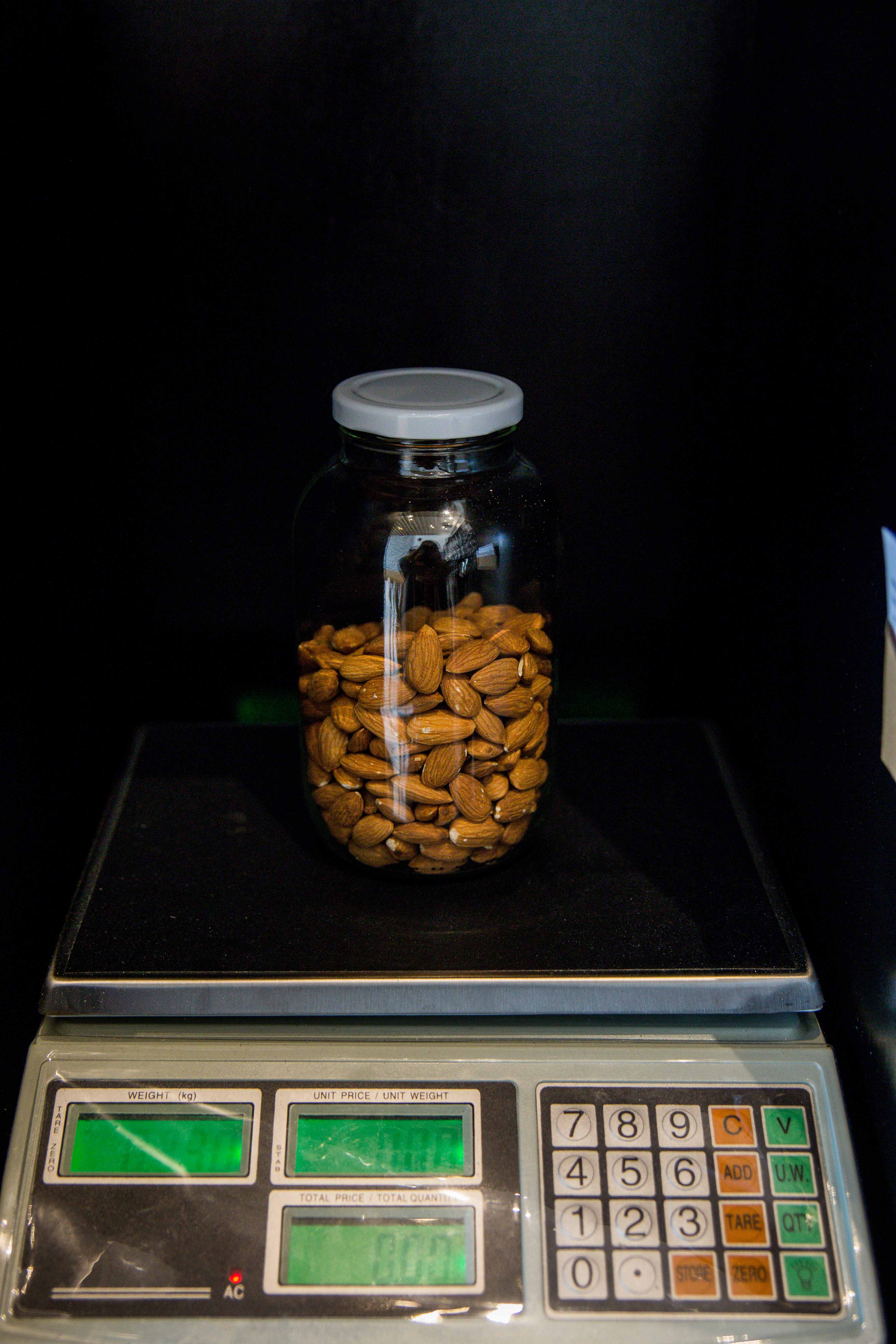 Humble Market is a definite trailblazer in the local retail scene, offering solutions to two of the country's emerging dilemmas. "First is the fact that our environment is suffering from single use consumer waste, and our capacity to recycle or to properly manage waste just cannot keep up," claims Roanna. And second: "The world is going through a health crisis with chronic illnesses affecting young and old alike."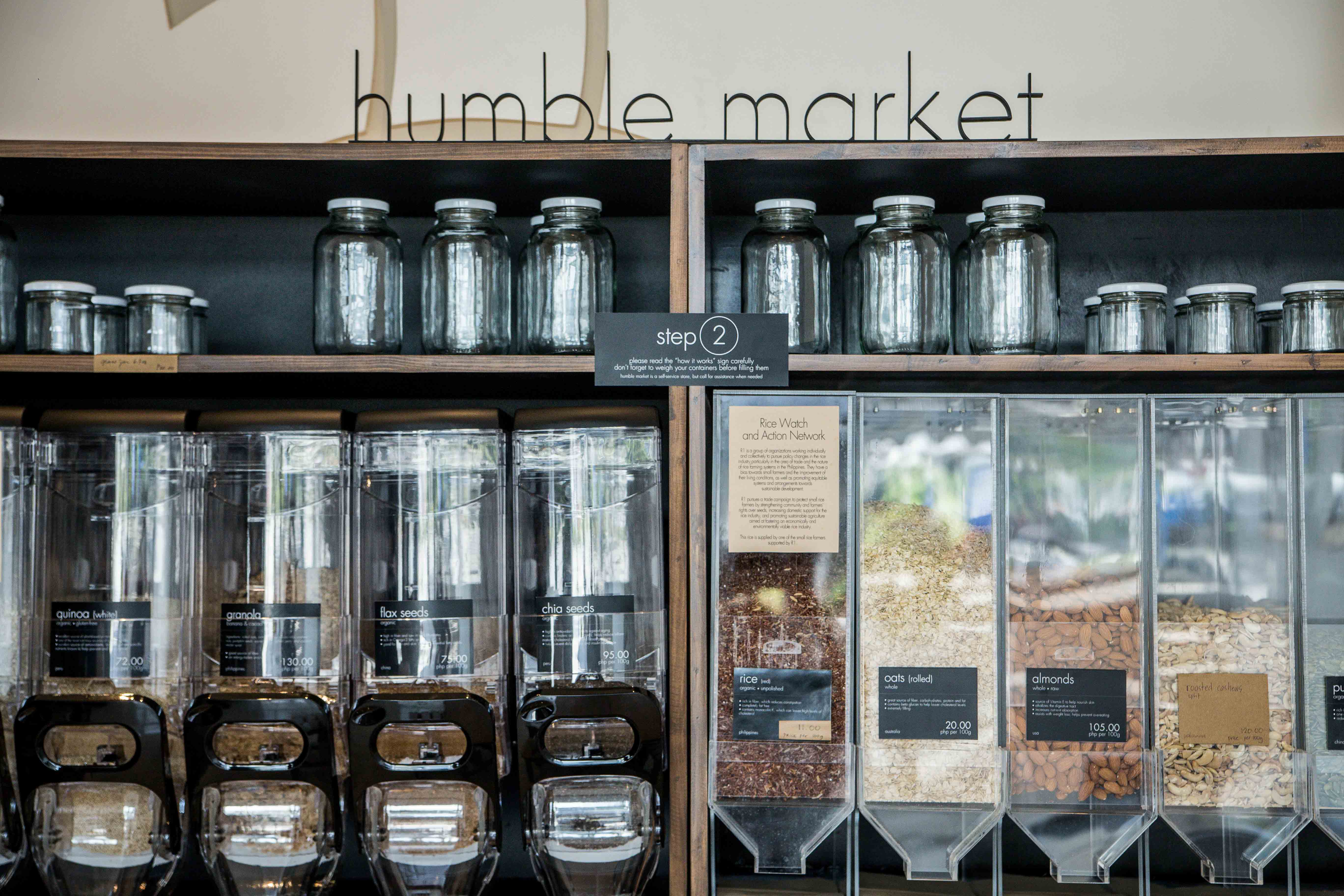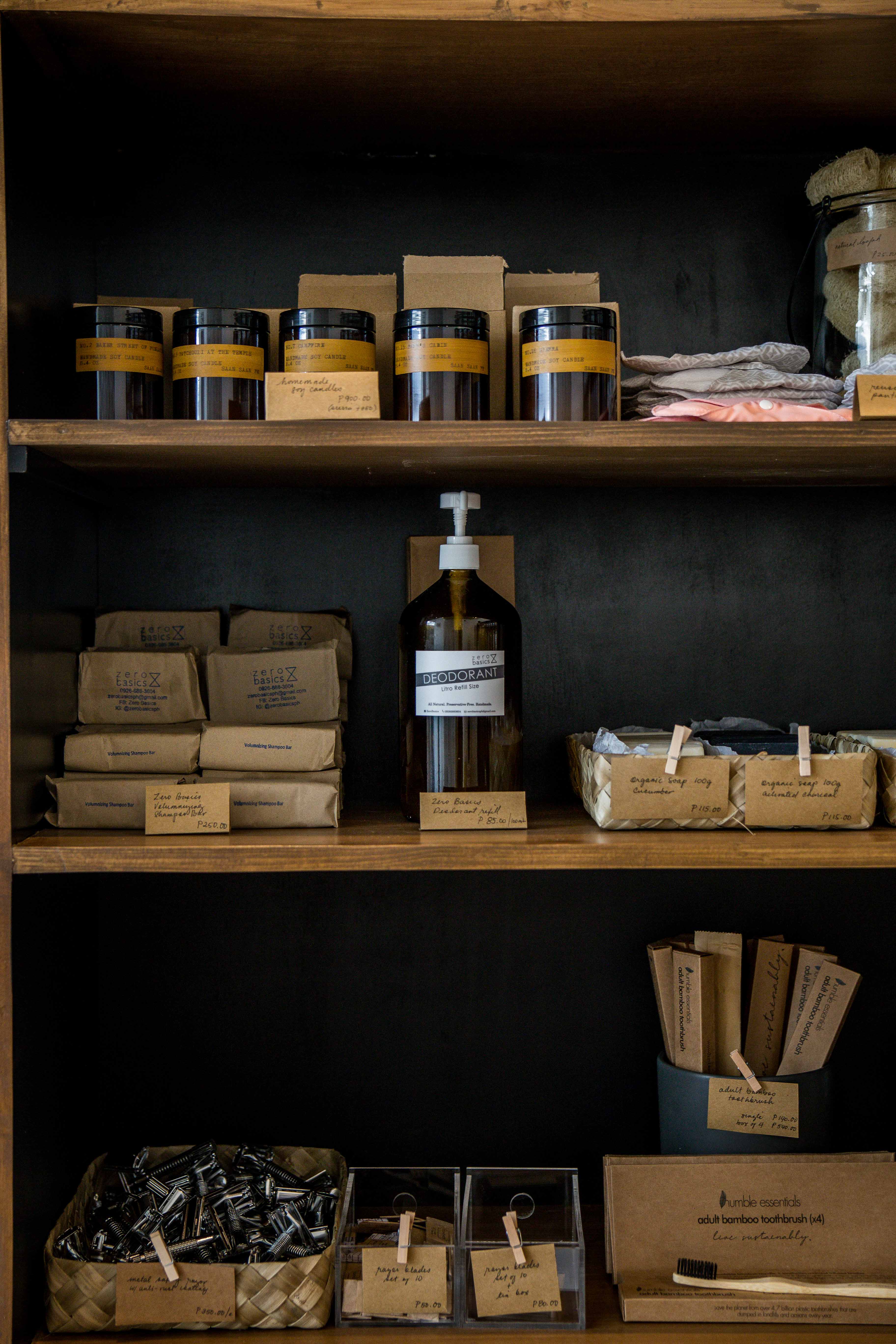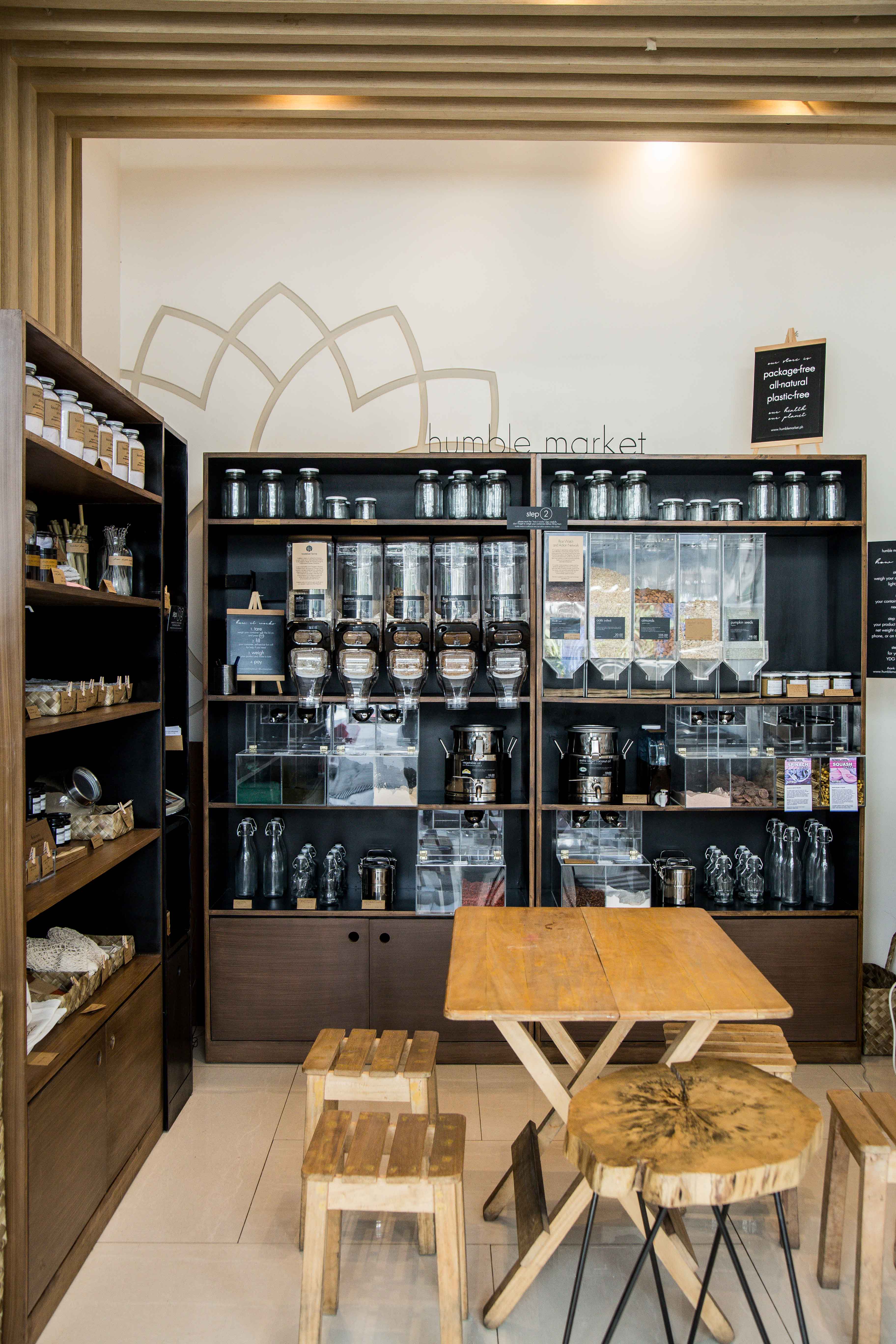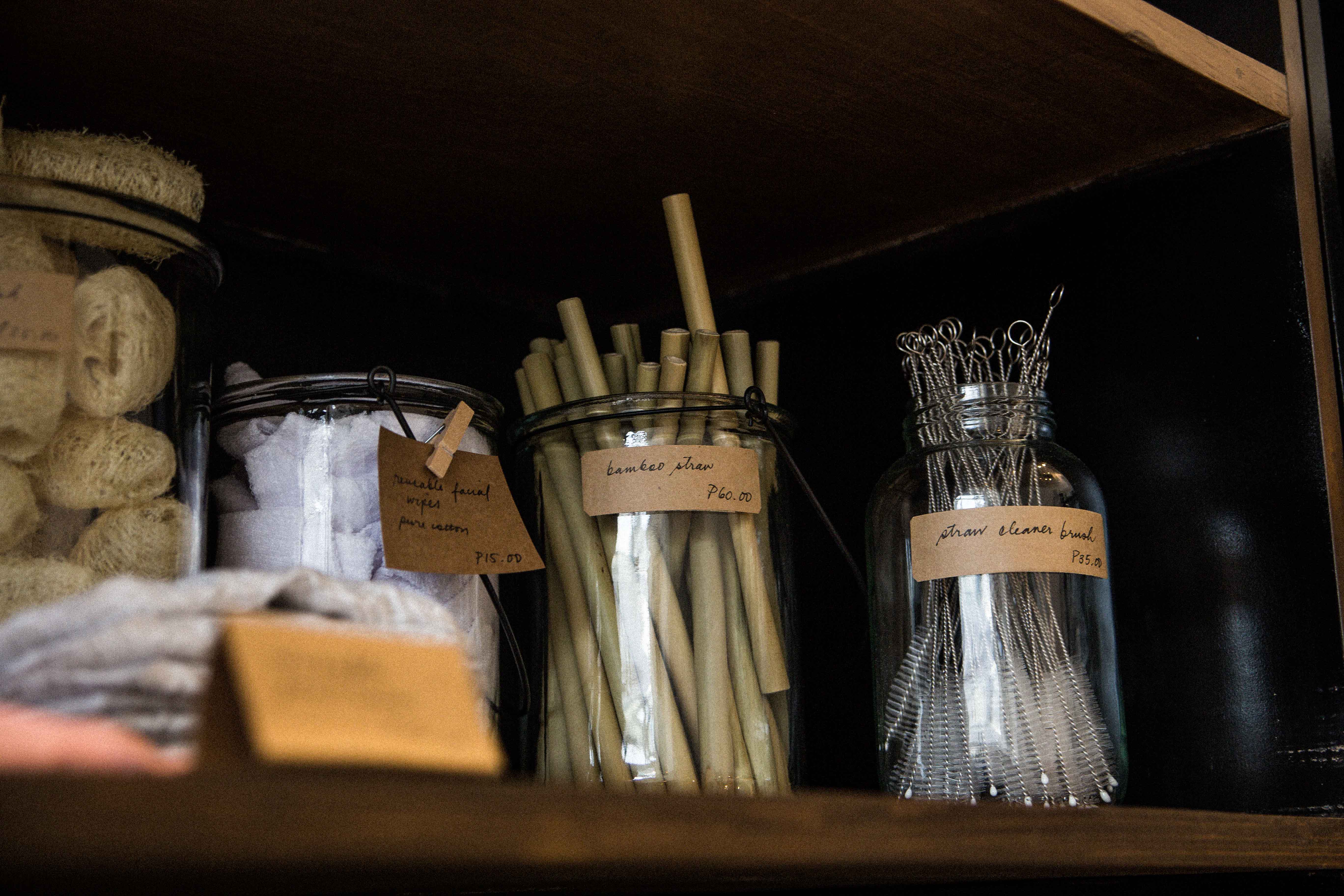 Here is a pursuit that deserves support beyond its conception and way over its being a trend. It's a win-win situation for everyone, which Roanna can't overemphasize: "You get to control your nutrition, portions, and your way of packaging—and by providing consumers the freedom to choose how they shop, I believe it enables us to create less food and material waste which benefit both our health and environment." Are you in?
Get more stories like this by subscribing to our weekly newsletter here.
Read more:
Glorietta store sells sustainable clothes for P100 to P500
Five terms in sustainable design you need to know
4 easy ways to eat more sustainably
Writer: IDGE D. MENDIOLA
PHOTOGRAPHY DANICA CONDEZ