These vegan dips will let anyone snack guilt-free
And a delicious way to reorient your non-vegan friends about your diet
Sep 7, 2018
I can never remember the difference between being a vegan and being a vegetarian. Whether out of reluctance or plain stupidity, this has caused some pretty awkward conversations with friends, colleagues, and people I meet through work. Fortunately, I haven't lost touch with any of them due to this, partly because by the time I sample what they're having, my mouth stops blurting out nonsense.
Before, I have always thought they're depriving themselves of all the goodness (and unhealthiness) all the rest of the food groups that they choose not to have on their plate have to offer. Imagine, for example, the sinful smoky flavor of a barbecued slab of pork, eggs, mayo—but I will not go into detail with that to guilt anyone into it.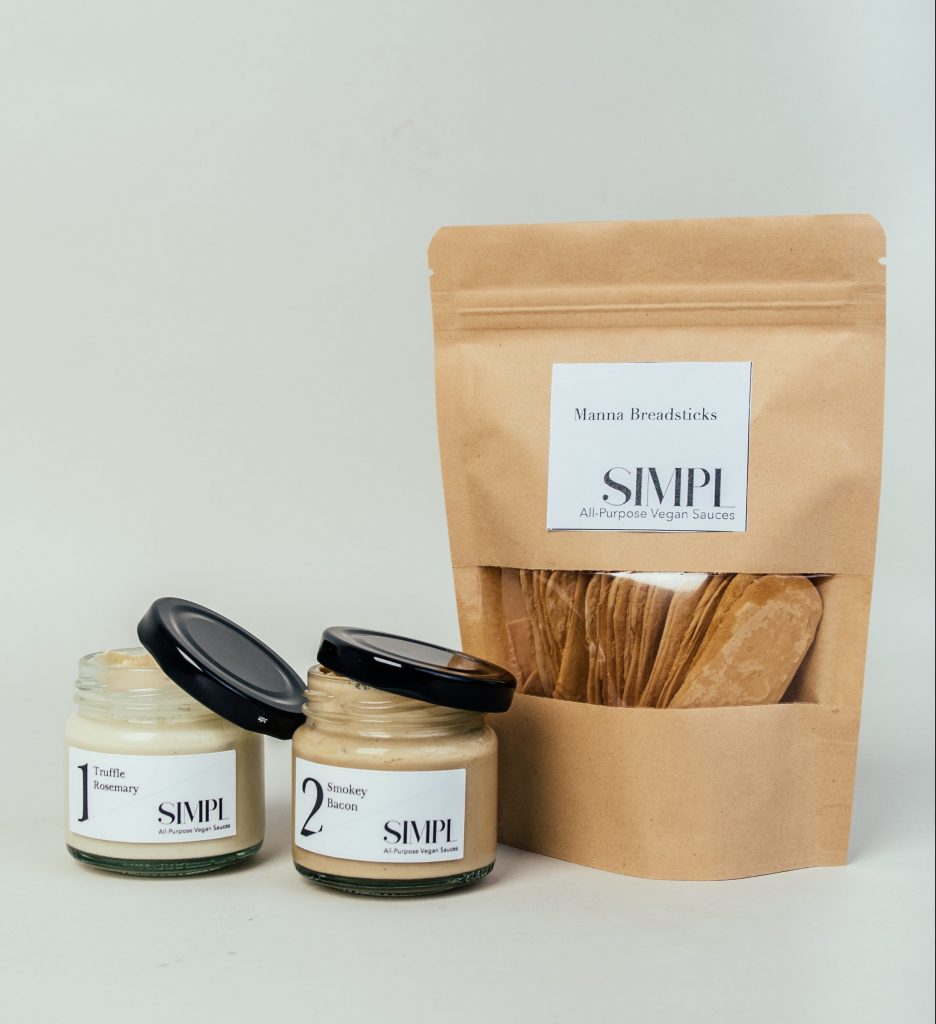 I have to give it to these people, though. The food they make and/or order are quite delicious, too, for a non-picky omnivore that I am. I have come across too many great lentil dishes, from salads to tacos, made by these generous friends, enough to say that their choice to stick with particular diets doesn't always mean losing touch with flavors.
Two weeks ago, a package arrived at the office containing two small jars of dips discreetly labeled "all-purpose vegan sauces," and I say "discreetly" because the text is pretty small for my now deteriorating eyesight to catch outright, which I guess is part of their minimalist label aptly named Simpl.
What first caught my eye were the dips' flavors: truffle rosemary and smokey bacon. All my apprehensions towards eating vegan food were immediately dismissed and I soon found myself opening them and sniffing away.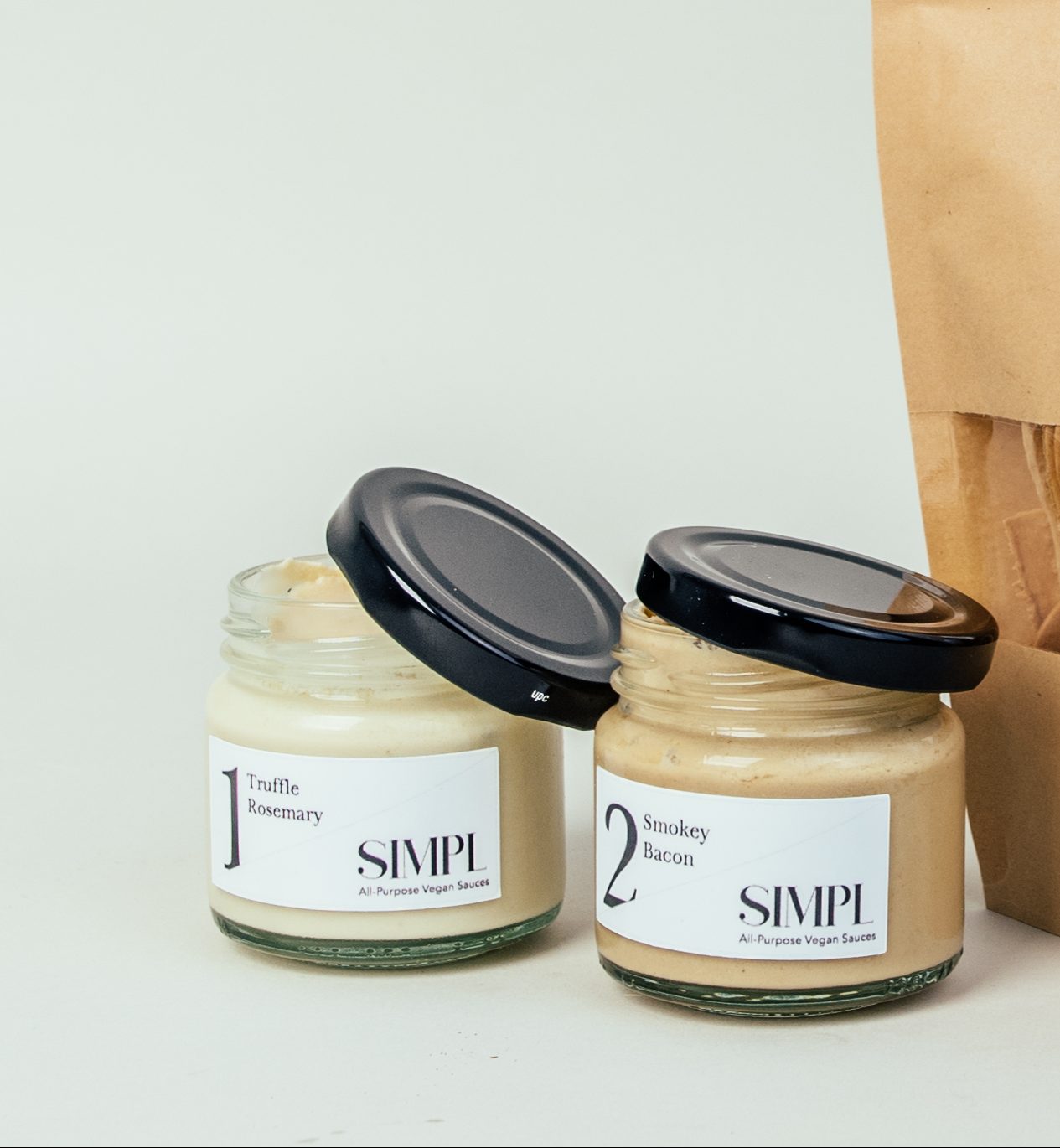 The truffle rosemary variant could literally send a roomful of people searching for the source of that earthy scent like the pigs that were once used to locate these buried fungi (for real). Pretty soon my desk was surrounded by my co-workers eager to see what I was hiding from them.
So I let them get the truffle-flavored dip from me and do as they please. That was okay, I was never really a fan of truffle anyway. What I was really eyeing was the bacon dip. I couldn't wait to find out how this vegan sauce "disguised" as a sinful pork-derived treat tastes like.
Along with package was a pack of manna bread, a thin, plain biscuit that looks like the big popsicle stick the doctor uses to make you open your mouth, or an otap without the flakiness and excess sugar.
Being a slave to my craving, I went for the bacon dip which I later found out was made using "mushroom bacon bits." Opening the small jar lets out a subtle but equally mouth-watering smell as the truffle sauce diffused.
Both sauces have the consistency of a mayo, though a little thinner with fine bits that add texture to every bite. The manna bread, basically tasteless, seamlessly complements the tanginess that both flavors have, but more so with the truffle rosemary dip.
Dubbed as an all-purpose sauce, one can only imagine the infinite ways to utilize Simpl's sauces: as salad dressing, sandwich spread, pasta sauce, or even just on its own when you need a little pick-me-up.
Get more stories like this by subscribing to our weekly newsletter here.
Read more:
Vegans rejoice, you can now enjoy "ricotta" too
Nobody can really be 100% vegan
Read more by Christian San Jose
This college library offers Netflix streaming for students and faculty
Going to the airport from QC? Try this new P2P bus service
No more single-use plastic once Boracay reopens
TAGS: dipping sauce dips sauce simpl vegan sauces