Incorrupt heart relic of Padre Pio in Manila Cathedral until Oct. 10
The relic will also head to cathedrals in Batangas, Cebu, and Davao
Oct 8, 2018
As a predominantly Catholic country, the veneration of saints is a natural part of Filipino life. Some pray to saints every day, while others would have their own panata to specific patron saints according to their wishes or prayers. Many Filipinos are also named after saints (I'm named after one, myself).
So with such a strong devotion to our faith, it's expected that we Filipinos take every opportunity and occasion to remember and venerate our religious figures. Just look at the hundreds of thousands drawn by the Papal visit, or the crowds at churches every Holy Week. Another opportunity for the faithful to practice and show their devotion is through the veneration of holy relics, such as pieces of a saint's body or bone, often incorrupt, or articles of clothing.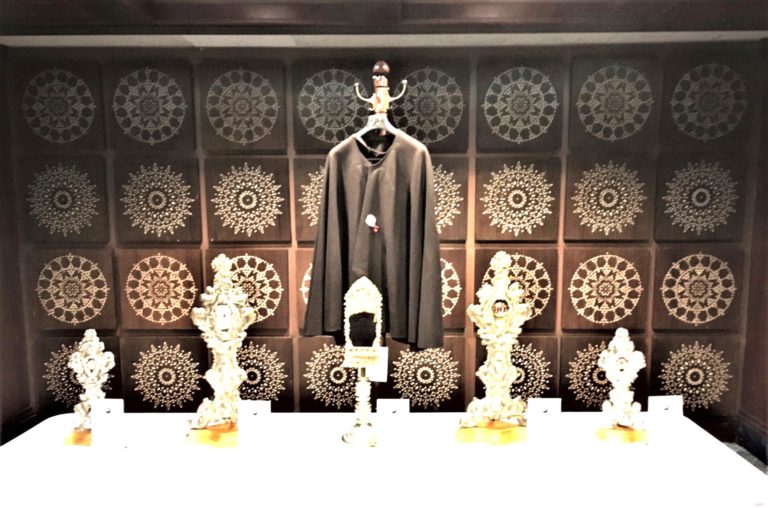 Today, the heart relic of Saint Pio of Pietrelcina, also known as Padre Pio, is set in Manila. As of this writing, the relic is at the Santisimo Rosario Parish of the University of Santo Tomas. From Oct. 9 to 10, the relic will then be set for public veneration at the Manila Cathedral.
Afterwards, Padre Pio's relic will be at the Cebu Cathedral (Oct. 11-13), Davao Cathedral (Oct. 14-16), Lipa Cathedral (Oct. 17), and the National Shrine of Saint Padre Pio (Oct. 18-26).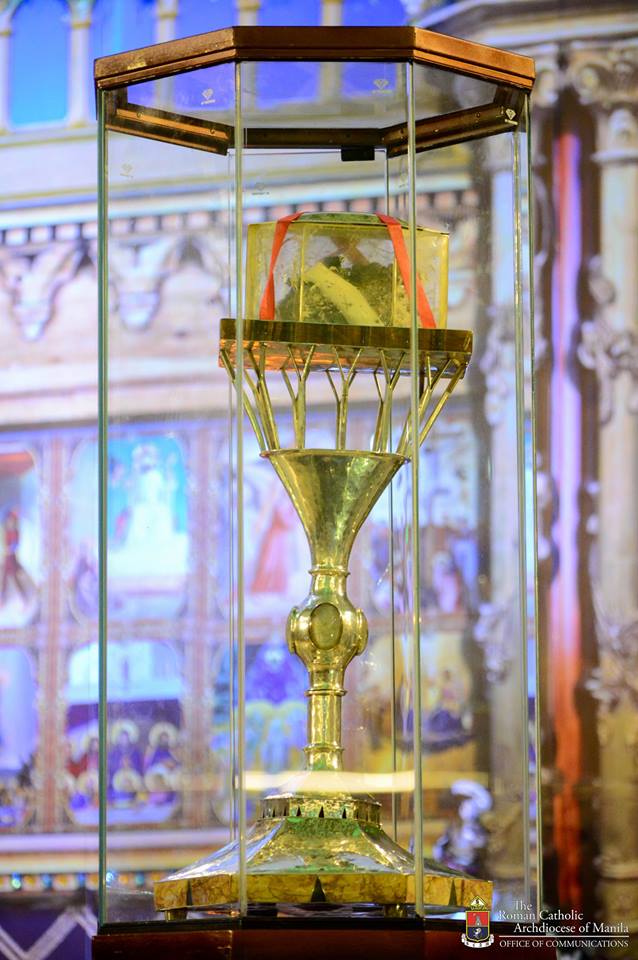 Padre Pio is famous for exhibiting stigmata, which are marks, pain, and bleeding in parts of the body corresponding to the wounds of Jesus Christ.
Aside from his incorrupt heart, there are many other relics of Padre Pio that are currently in various places all over the world. The most famous, perhaps, is his body, currently at the San Giovanni Rotondo in Italy, which was his hometown for the last 50 years of his life.
Other relics are his glove, the crusts of his wounds, cotton gauze with blood stains, locks of hair, his mantel, and a handkerchief soaked with his sweat hours before he died.
Header image courtesy of the Archdiocese of Manila Office of Communications Facebook 
Get more stories like this by subscribing to our weekly newsletter here.
Read more:
Spot that Saint: The very Catholic references we saw in this year's Met Gala
The Nolisoli.ph Visita Iglesia Guide
The Nuestra Señora dela Asuncion church in Bulacan is now a heritage site
Torre de Manila Part 2? Another high-rise threatens Manila's heritage sites
TAGS: Manila Cathedral padre pio padre pio heart relic padre pio relics in philippines University of Santo Tomas